An impressive win for Tom Downing at Darracott not often there is such a large winning margin! Well done Tom!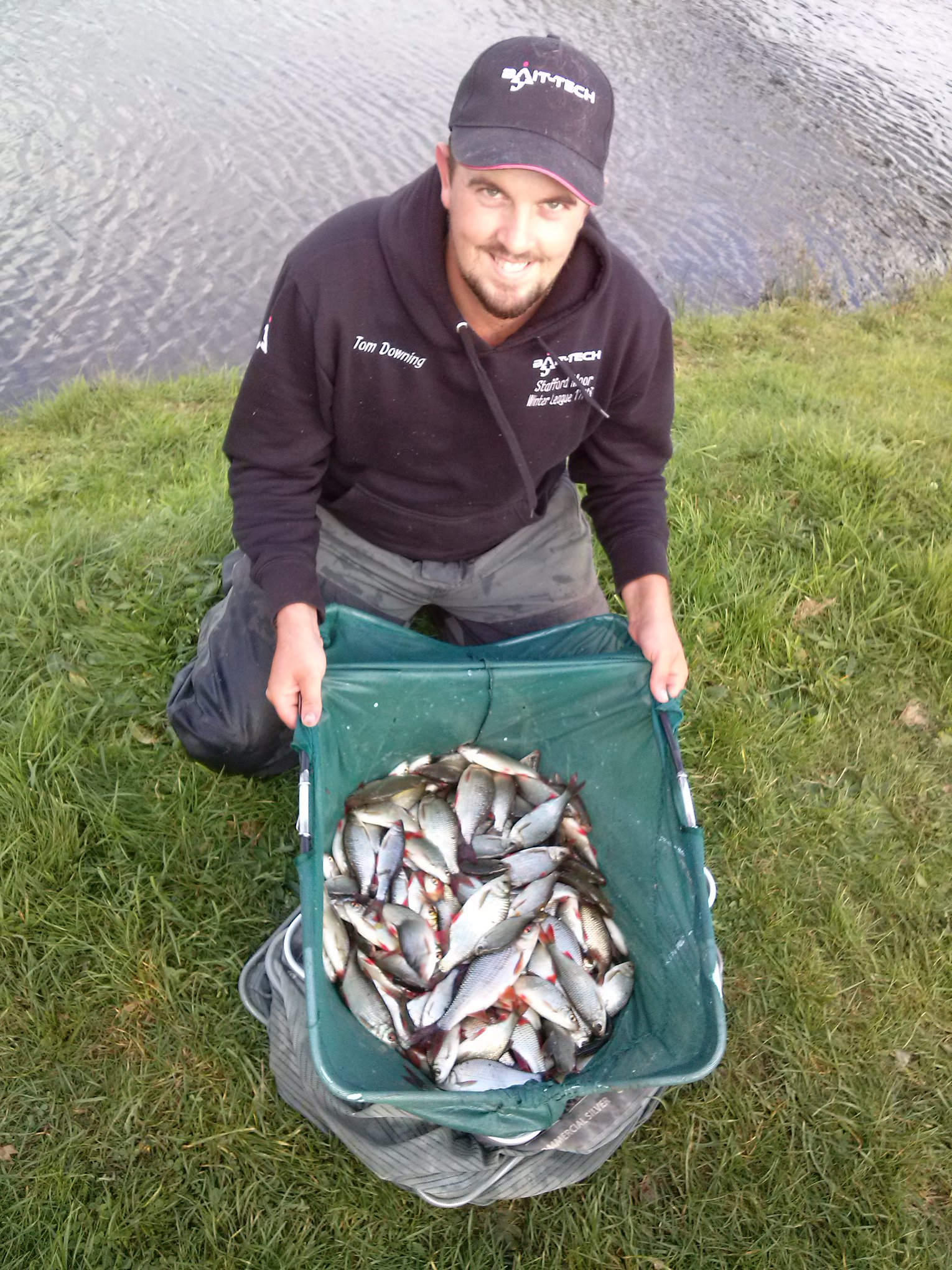 1st Tom Downing 20lb 1oz
2nd Martin Crouch 3lb 15oz
3rd Martin Turner 3lb 6oz
4th  Michael Blake 3lb 0oz
5th StuartShelly Burridge 2lb 3oz
16 fished
Tom Downing drew peg 11 in the middle of the dam wall and totally dominated the match with a lovely net of whip caught rudd on maggot. The rest of the field were left in the wake on a cold ,hard, clear venue. Martin Crouch managed to scratch around on the feeder with fluoro pinkies of peg 8 for 2nd , Martin Turner drew opposite on peg 17 and managed a few small roach on a sliding float for 3rd . With very few fish caught on the pole line Michael Blake ,opted for the feeder and despite losing a large carp early , took enough for 4th spot.