North Devon Match Group enjoyed a day fishing for the silver fish for which this venue has gained a reputation for some stunning nets.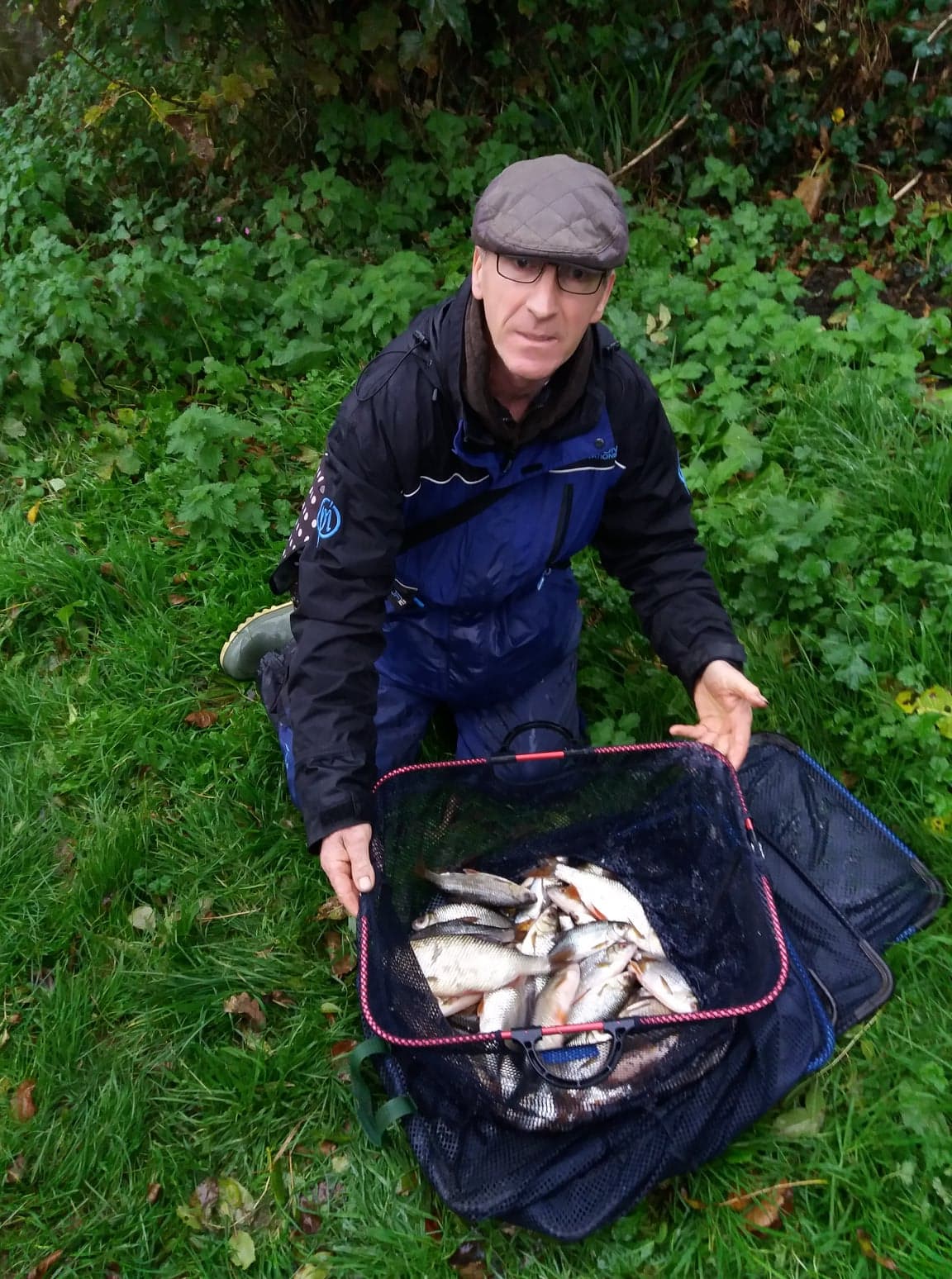 1st Martin Turner 17lb 15oz
2nd Martin Crouch 15lb 14oz
3rd Richard Jefferies 13lb 6oz
4th  Paul Elworthy 9lb 15oz
5th Neilsen Jeffery 9lb 14oz.
Twelve fished Conditions in near perfect although light rain dampened the competitors at the weigh in. The larger roach which normally dominate the the frame proved more difficult to tempt Martin Turner  managed to land a decent net of them on peg 2 for 1st place , using long pole with hemp ,casters and tares . Martin Crouch's first visit to the venue was rewarded with a waggler caught net for 2nd place , which included a fine near double common carp, landed on the stream side peg 10. Richard Jefferies on the adjacent peg 9 also landed a carp and some skimmers on the tip for 3rd spot. Paul Elworthy alternated between tip and pole on peg 1 for 4th place.