(Below) Ben Hopkins and his friend John  fished up on swim 1 (three islands) on Lodge lake. They caught two fish each both personal best with Ben banking fish of 24lb 10oz and John a personal best of 27lb 9oz. The fish were tempted on pink wafters and pink krill.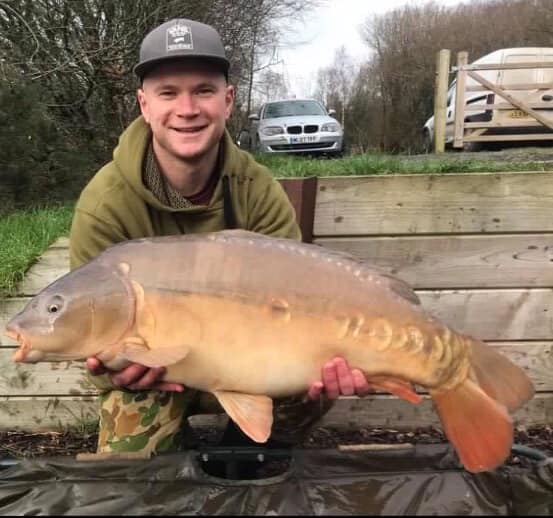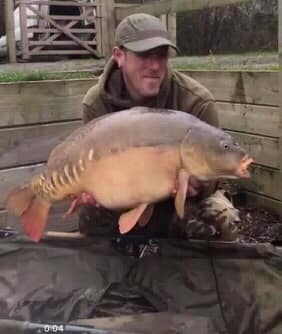 (Below)Drew Davey  had one mirror out weighing in at 19lb 2oz from Albert square (swim 15 )  on Lodge lake in a day session this weekend caught on Sticky Baits Manilla boilies topped with a chopped down yellow Manilla pop up.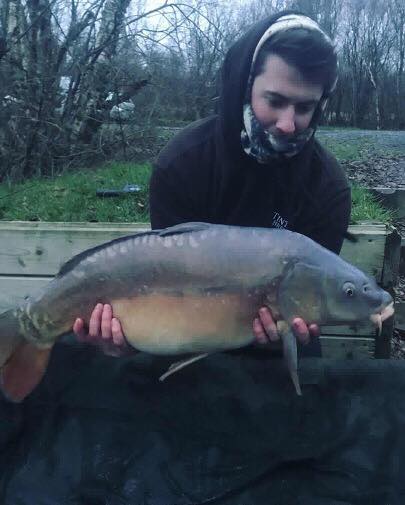 (Below) The 'Carpbusters' Ade, Ju and Christie all had one fish each out today in a day session caught on Mainline cell, Sticky Baits Manilla and Krill from the beach swim and big fish corner on Beatties lake.