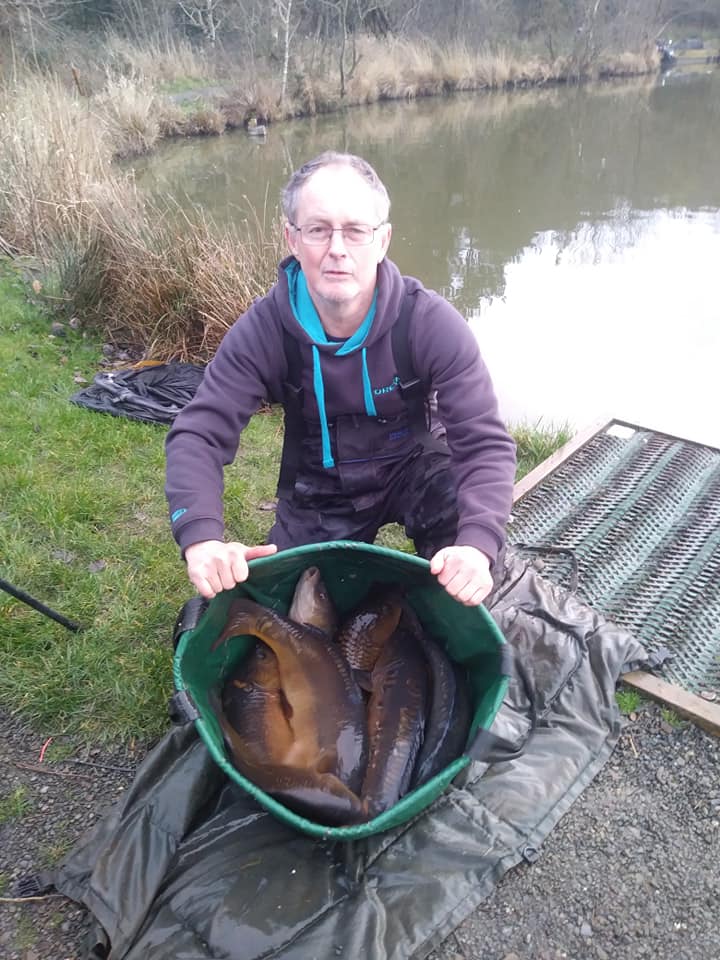 North Devon Match Group had its first Championship match of 2019 at Stafford Moor today combined with our Champion of Champions from 2018, attendance was again good with 22 anglers fishing.

The match was evenly split between Oak and Woodpecker.
Winner on the day was Neilsen Jeffery with 76lb 11oz from peg 17 on woodpecker, all caught on corn from the margins.
Second place went to Nathan Underwood with 72lb 4oz from peg 3 on woodpecker and third went to Andrew Gratton with 60lb 4oz again from woodpecker.
Top weight on Oak was Paul Morris with 54lb and paul came second in the pools due to our continental pay out.
Oak was very close with Stuart Shelley Burridge, Craig Crash Lamey Kevin Shears'and Dodgy Hooks all within 5lb of Pauls weight.