With the snow melting fast outside it seems like a good time to show some of the stunning fish that anglers at Exe Valley have been catching. The cold spell has far from slowed the fishing with anglers having great success on a variety of flies and tactics. The fish are in great condition & fighting hard.
(Below)John Ratcliffe from Exmouth visited on a very cold day and used a variety of different patterns and depths with a slow retrieve. He caught all six of his fish including a lovely Blue Trout.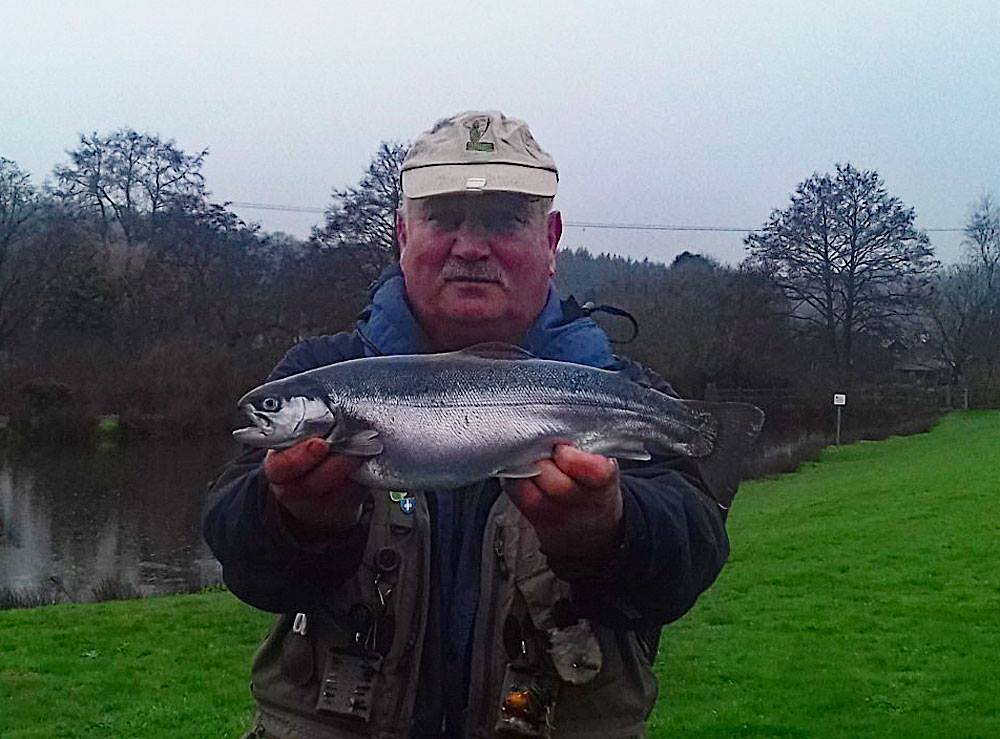 (Below)Andy Dade from Berrow visited and caught 4 fish including a cracking 6lb 1oz Rainbow Trout noting "Good day again, all fish on Apps Bloodworm. Deep and slow retrieve" A few days later however Andy returned to Anchor Lake and landed a stunning 12lb 2oz Rainbow Trout using an Apps Bloodworm on a floating line. This Rainbow was Andys personal best Rainbow Trout – well done Andy!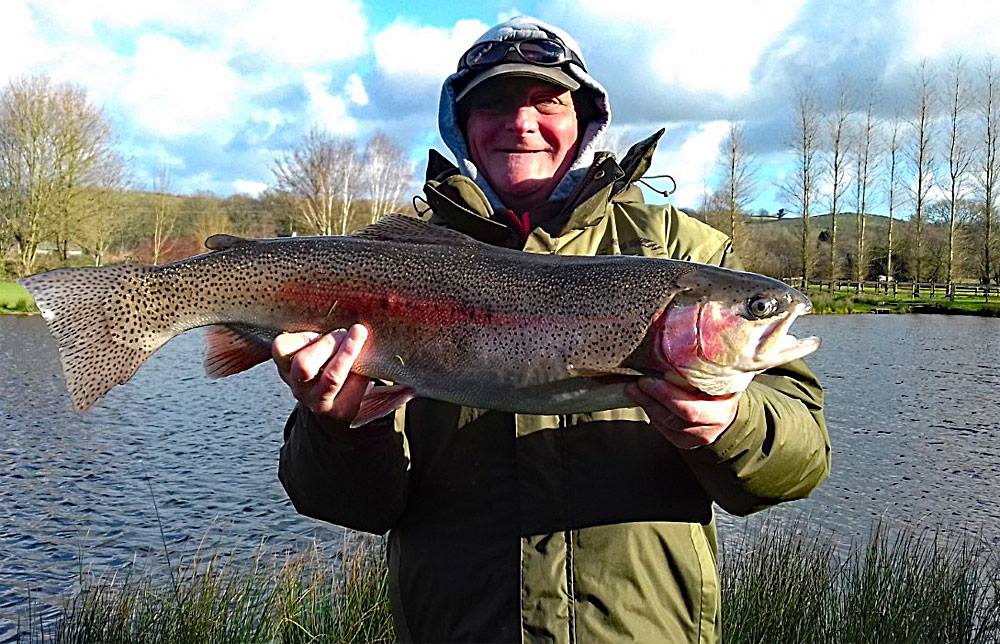 (Below) Colin Nice from Exeter visited with a friend during last week and enjoyed bacon rolls on arrival & soup by the lake for lunch – available from our the fishery pre order menu. Colin caught 6 fish including a nice 4lb Rainbow Trout. Colin said "Very good – enjoyable all aspects. All fish on small flies P.T.N, D.B, Bloody William & floating line – 6"-12" down."