North Devon Match Group Championship No.2 @ Jennetts Reservoir :
Results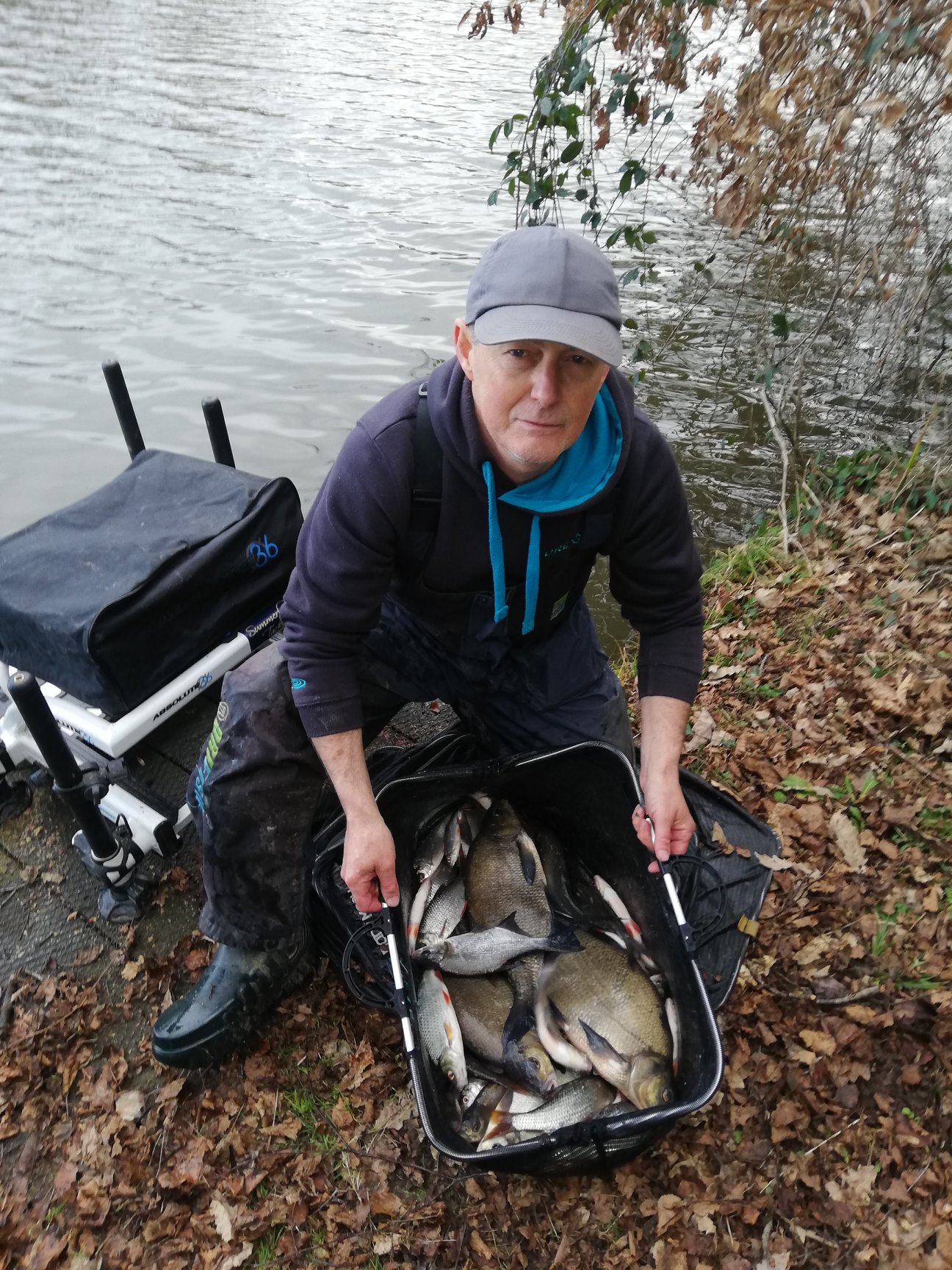 1st Neilsen Jeffery 26lb
2nd Mark Richards  22lb 14oz
3rd Kevin Shears 13lb 12oz
4th Graham Currington  13lb 5oz
5th Peter Slade 12lb 6oz
6th Andrew Gratton  10lb 12oz
The miild ,damp conditions locked perfect on the SWLakes Trust Reservoir in Bideford, but the shoals of roach and bream proved quite tricky to catch. The walk around the far side was worthwhile as the top 4 weights came off the higher numbered pegs.Neilsen Jeffery managed to sort them out on peg 10 on the point . He landed some nice bream on the groundbait feeder on red maggots, Mark Richards drew the end peg on the far side and had a great net, of mainly roach, on the pole on white maggot for 2nd . Kevin Shears was best of the rest with another feeder catch. The section A, near bank, winner was Peter Slade with a nice net of small roach, section B winner was Graham Currington  with a feeder and slider net on peg 9.