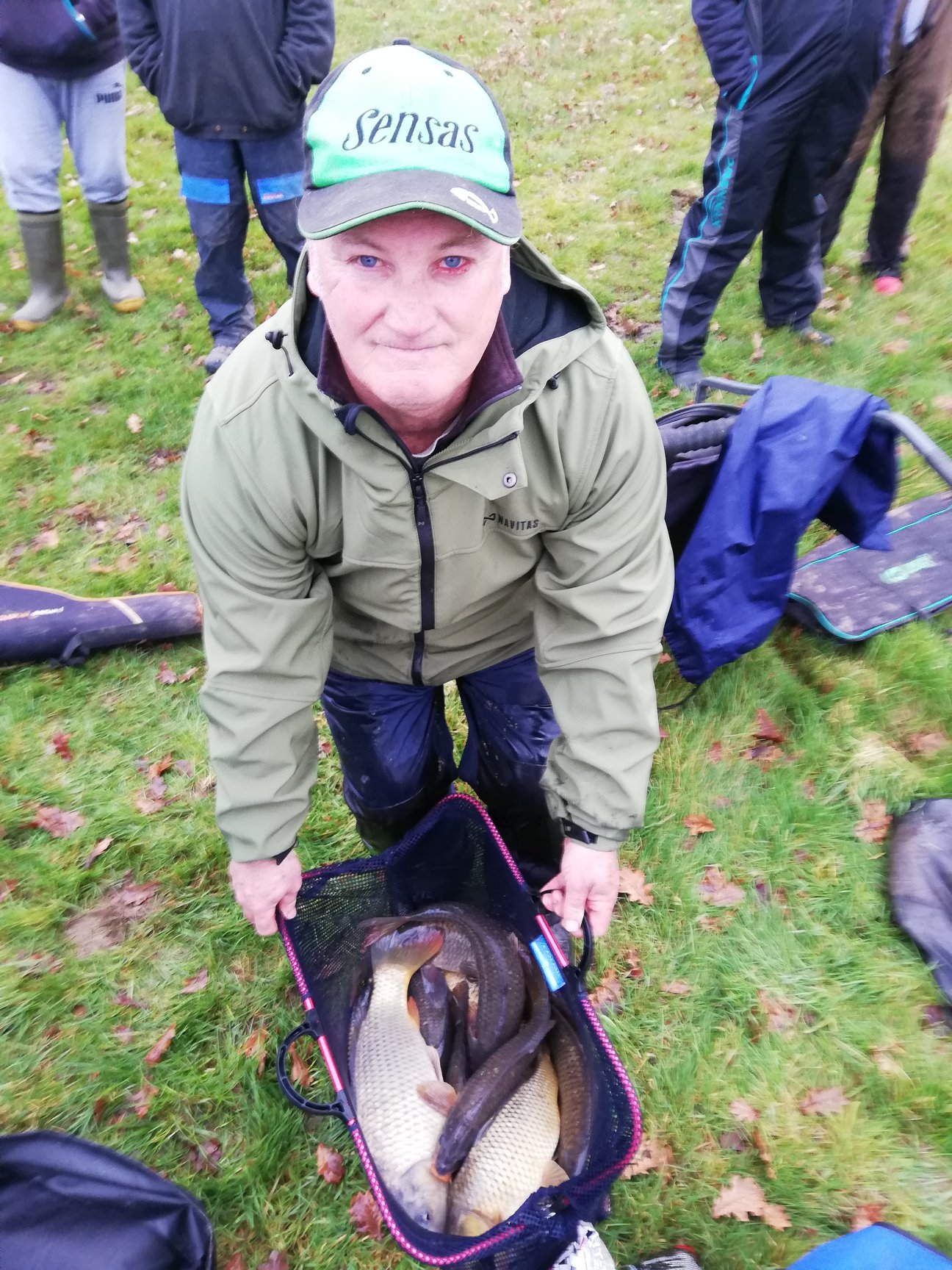 North Devon Match Group Winter League No.4 Results :@ Morchard Road, Lake View :
1st  Chris Morris 50lb 4oz
2nd Neilsen Jeffery 48lb
3rd  Paul Morris 34lb 12oz
4th  Stuartshelley Burridge 30lb 9oz
5th  Martin Turner 25lb 7oz
6th  John Lisle 23lb 13oz
7th Pete Slade 18lb 4oz
Our first match of 2019 was fished in relatively mild ,still conditions on the prolific Lake View fishery , expectations, amongst the 21 anglers was not high after some indifferent results of late, but several reasonable catches were recorded. Top of the pile was  Chris Morris who drew peg 1 on the first point, his 50lb catch of 25 carp was made on maggot over groundbait on a long pole. Neilsen Jeffery ran a close second of the next peg on pole and feeder tactics, Third place went to Paul Morris on the outlet pipe swim, Stuartshelley Burridge fished a tidy match alternating pole and tip off the point on peg 20 for 4th place.