Wild Frontier  had a couple of 8 hour trips earlier this week that have been challenging at times. Managed to pluck out a few different species such as dogfish, bass, pollock, conger, huss, spotted ray, small eyed ray and this beauty of a smoothie at the end of today, just shy of 18lb on the scales.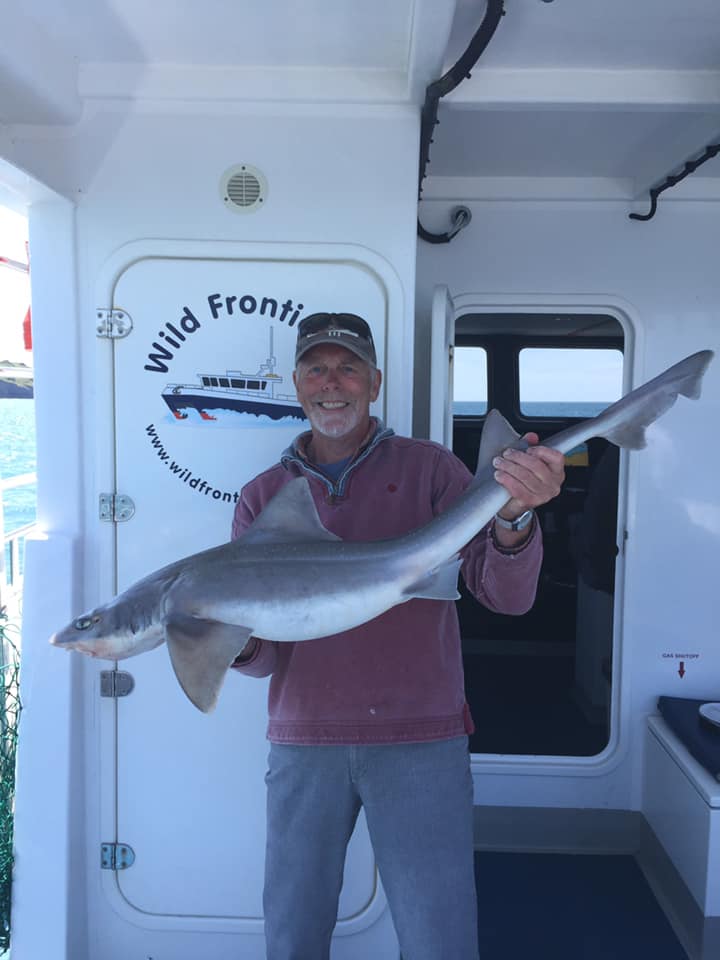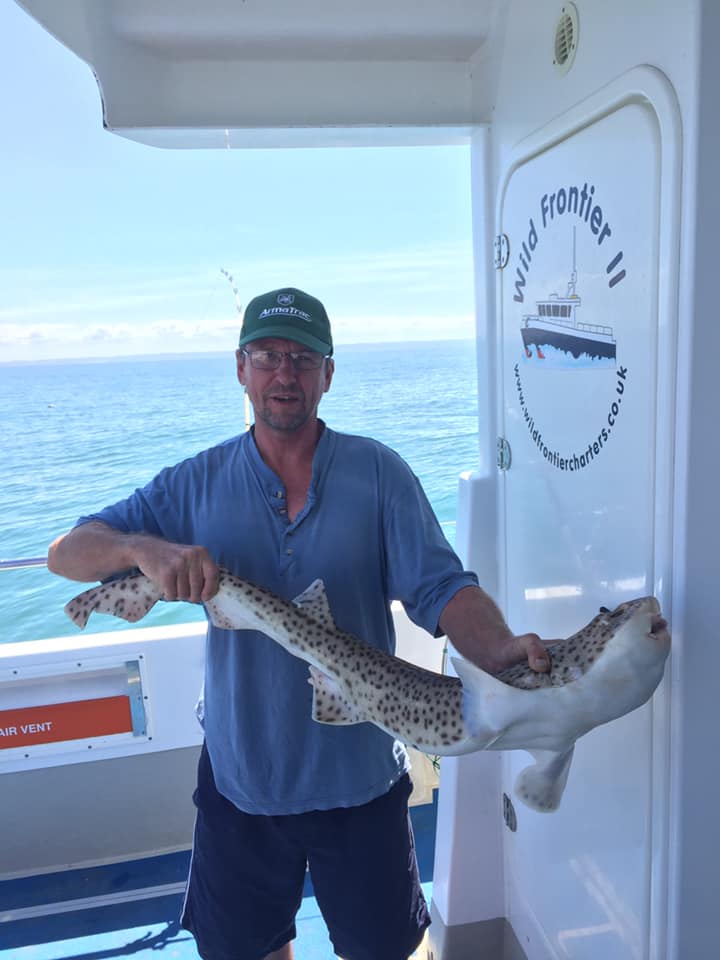 Back out on the hunt for tope tomorrow evening and Thursday.
For bookings please call 07447060036 or see the website.