Many thanks to Combe Martin SAC member Daniel Welch who sent me this excellent article about his challenge to land a mullet in every month of the year.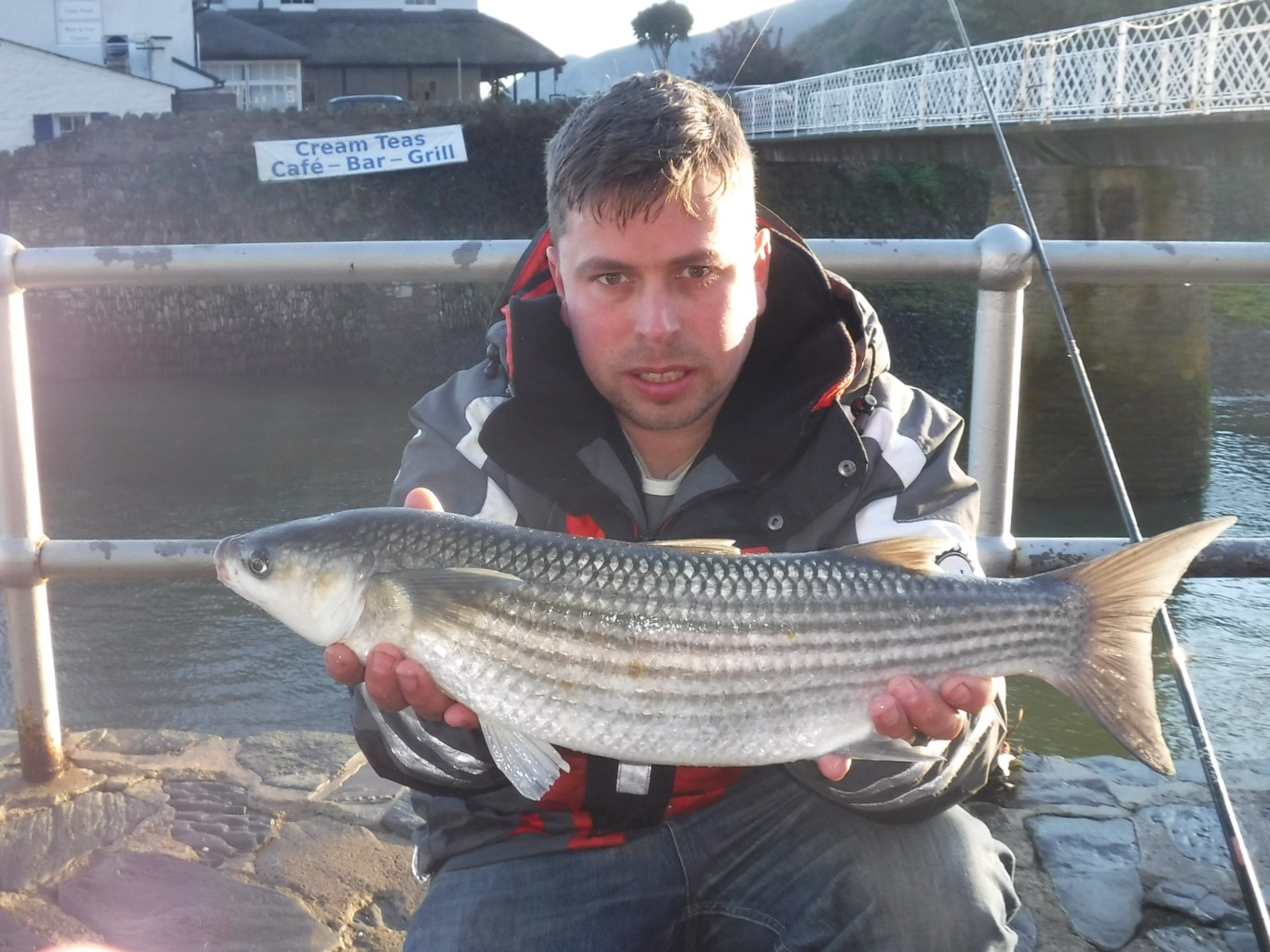 5lb 2oz mullet October 2016
In October last year I had a great session on the mullet some of the best mullet fishing I have ever had for quantity and quality including one over the magic 5lb mark. Shortly after this I set myself a challenge to catch a reasonable sized mullet from the same location every month of the year. A challenge that I have now completed it in style. It started with a 5lb fish in October and ended with one just over the 5lb mark on the 16th of September.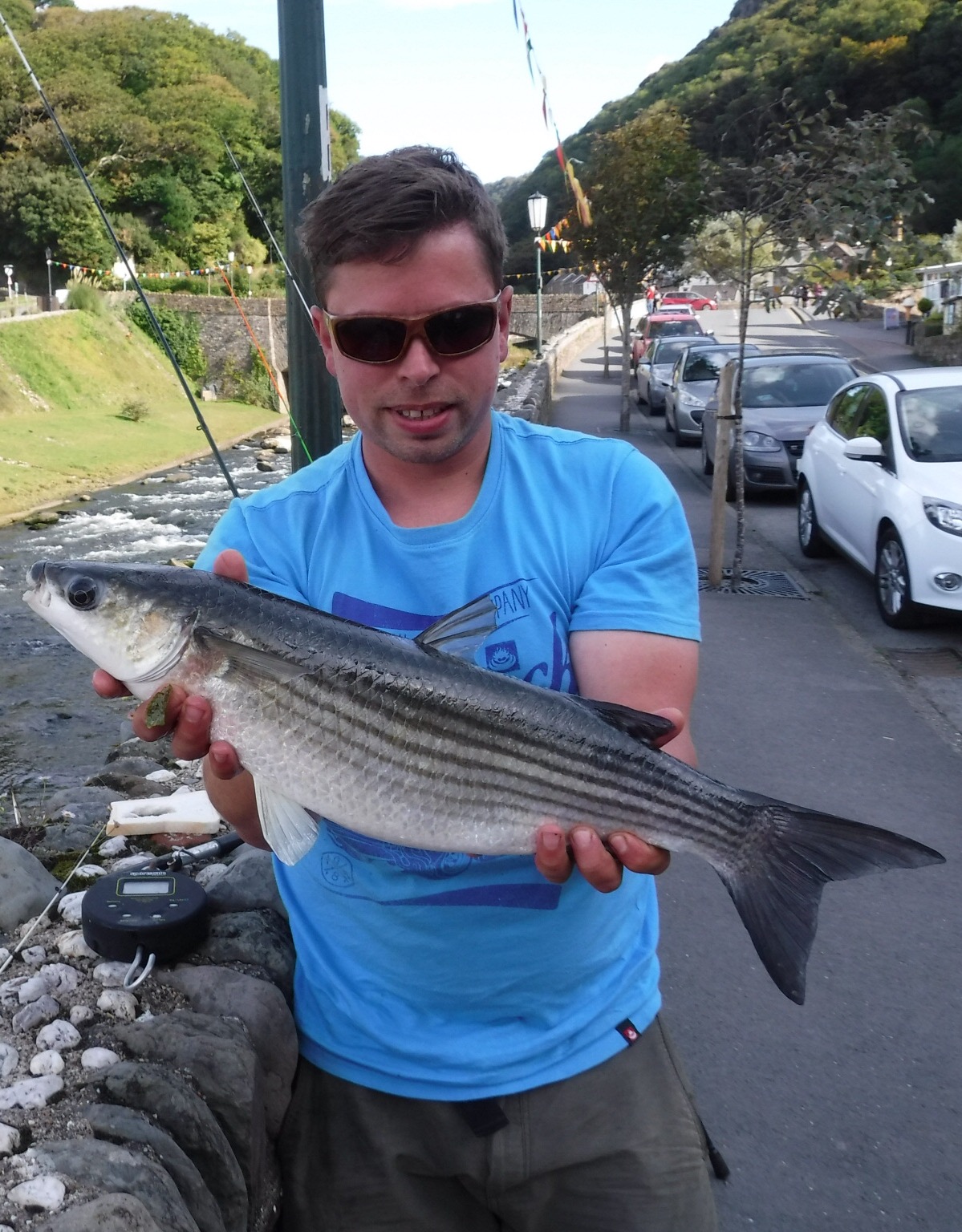 5lb 1oz September 16th
Seeing the way a location changes through out the year has been enlightening and very enjoyable. From -6 crisp frosty mornings with not a person insight to +25 degrees in dazzling sunshine surrounded by holiday makers and dogs. Water ranging from gin clear and glassy calm to what could only be described as a torrent of frothy coffee coloured by the silt of the seven estuary and the tannins off the moor.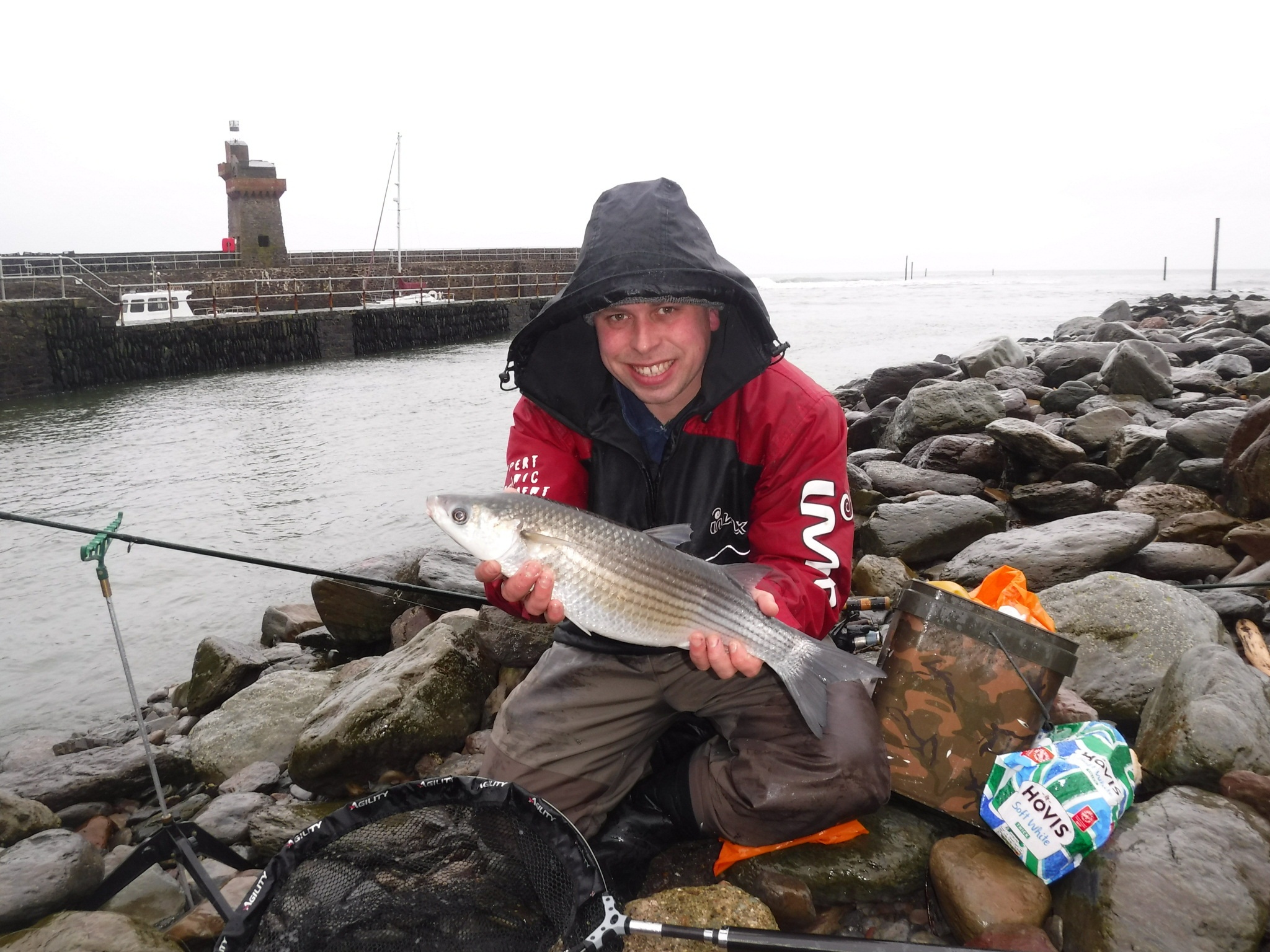 Some months there was no weed and bare rocks, other times the water was full of leaves and dislodged weed and kelp torn up by winter storms but by far he worst time of year was early summer when a thick carpet of dense vibrant green weed covered everything in the water including rigs, hooks and the mainline which made the fishing almost impossible.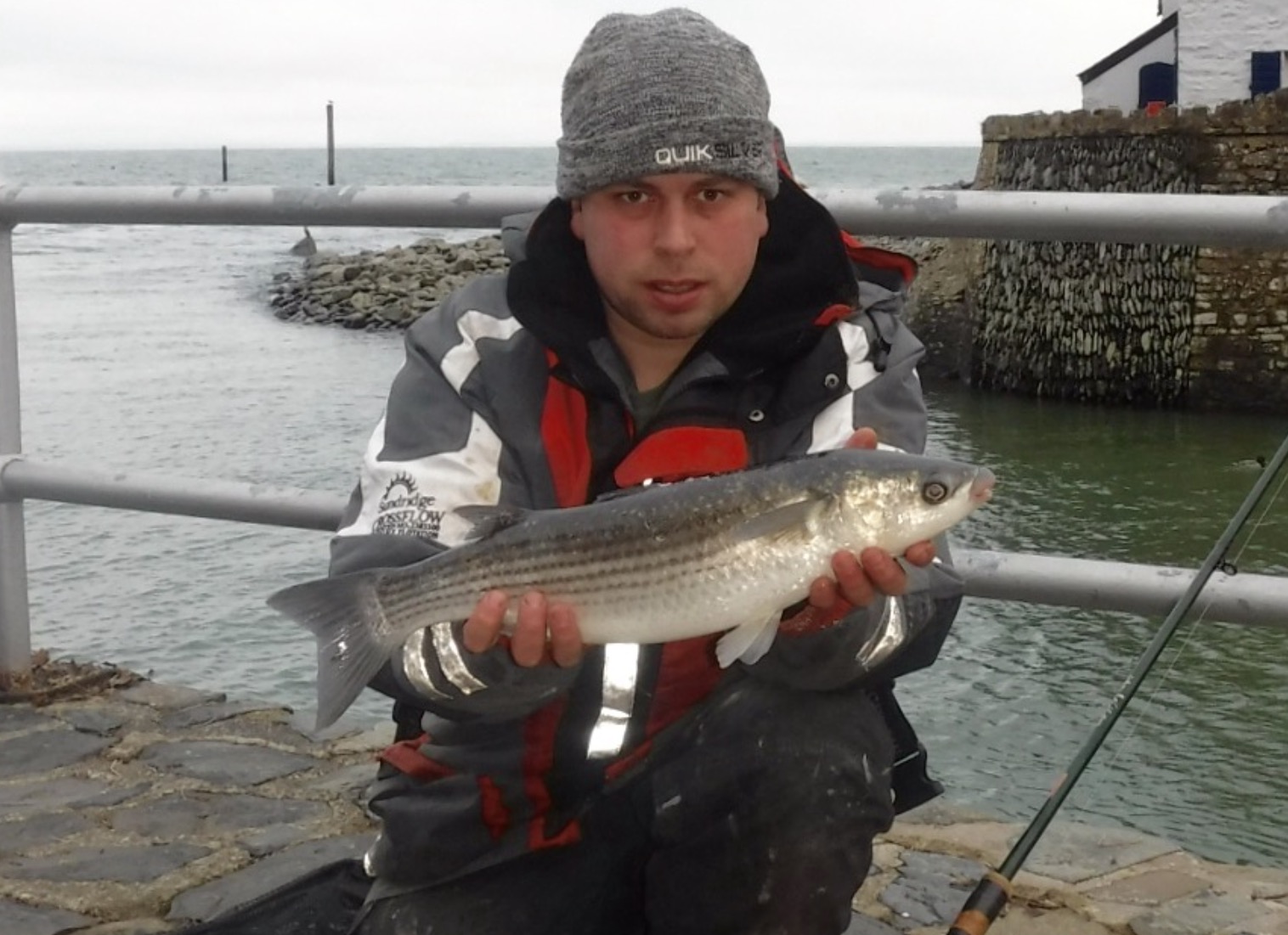 Mullet have got to be the most frustrating species to target in the sea and there is no surprised that some people refer to them as being the grey ghost's. I cannot recall the amount of people that have stood next to me searching for a sight of what I'm fishing for only to be shocked and surprised when you hand them some Polaroid glasses and they see a shoal of good size mullet just under the surface. They watch mesmerised as the fish just appear from the shadows and disappear just as quickly.
I have found it fascinating to watch the fish, some days the fish swim past the bait without showing the slightest interest, and other times they swim straight up to the bait swallow it and start ripping line off the reel. The most exiting and frustrating times are when fish and quite often the big ones suck in the bait and spit it straight back out without even registering on the rod tip. Its even worse when you have big fish feeding and just before they circle back around to the bait a smaller faster fish beats it to the bait gets hooked and spooks the shoal. It's always great to hook one but you can't help being disappointed when you were so close to hooking that big one it's even worse when you land the small one and it weighs over three pounds!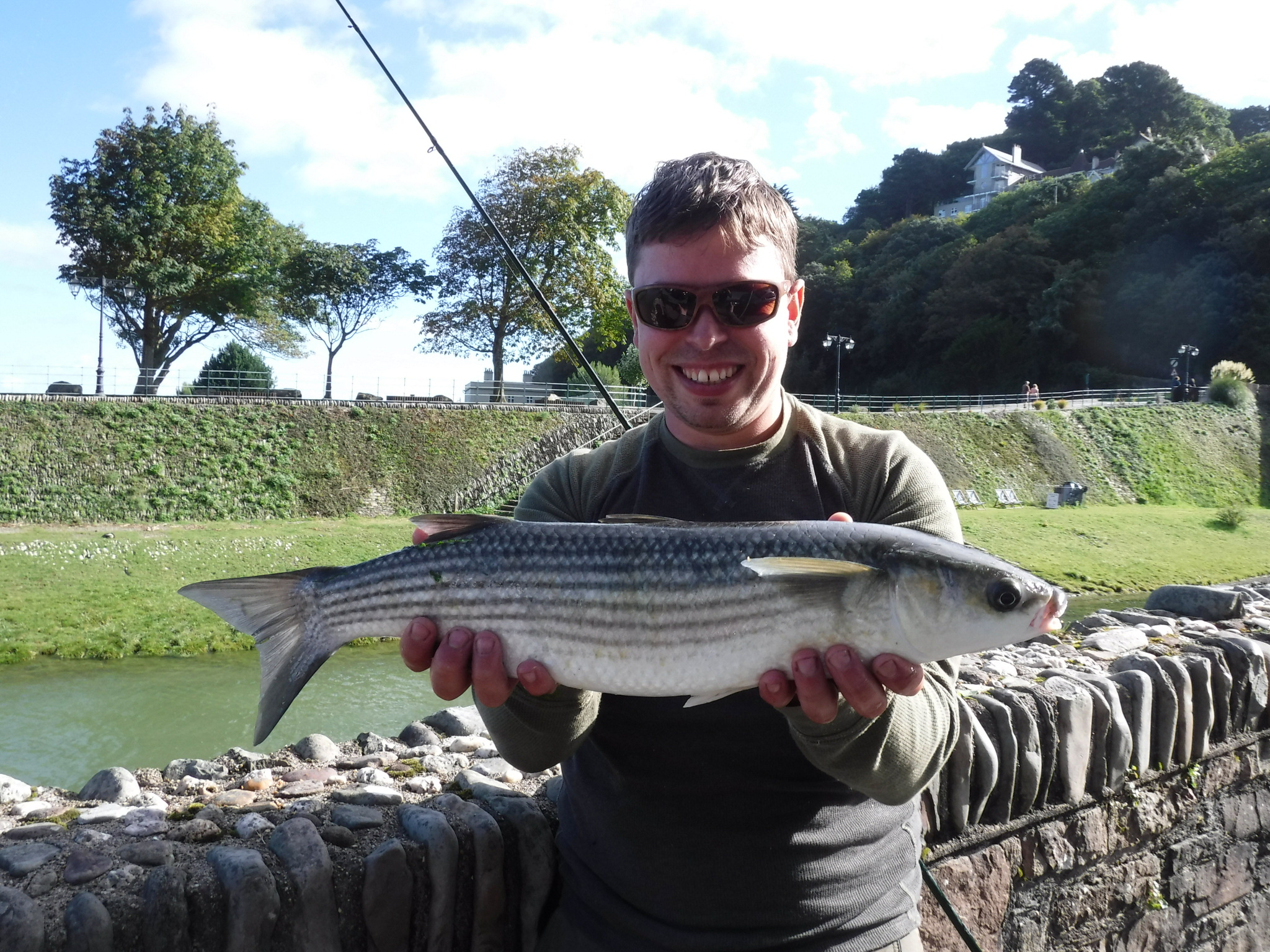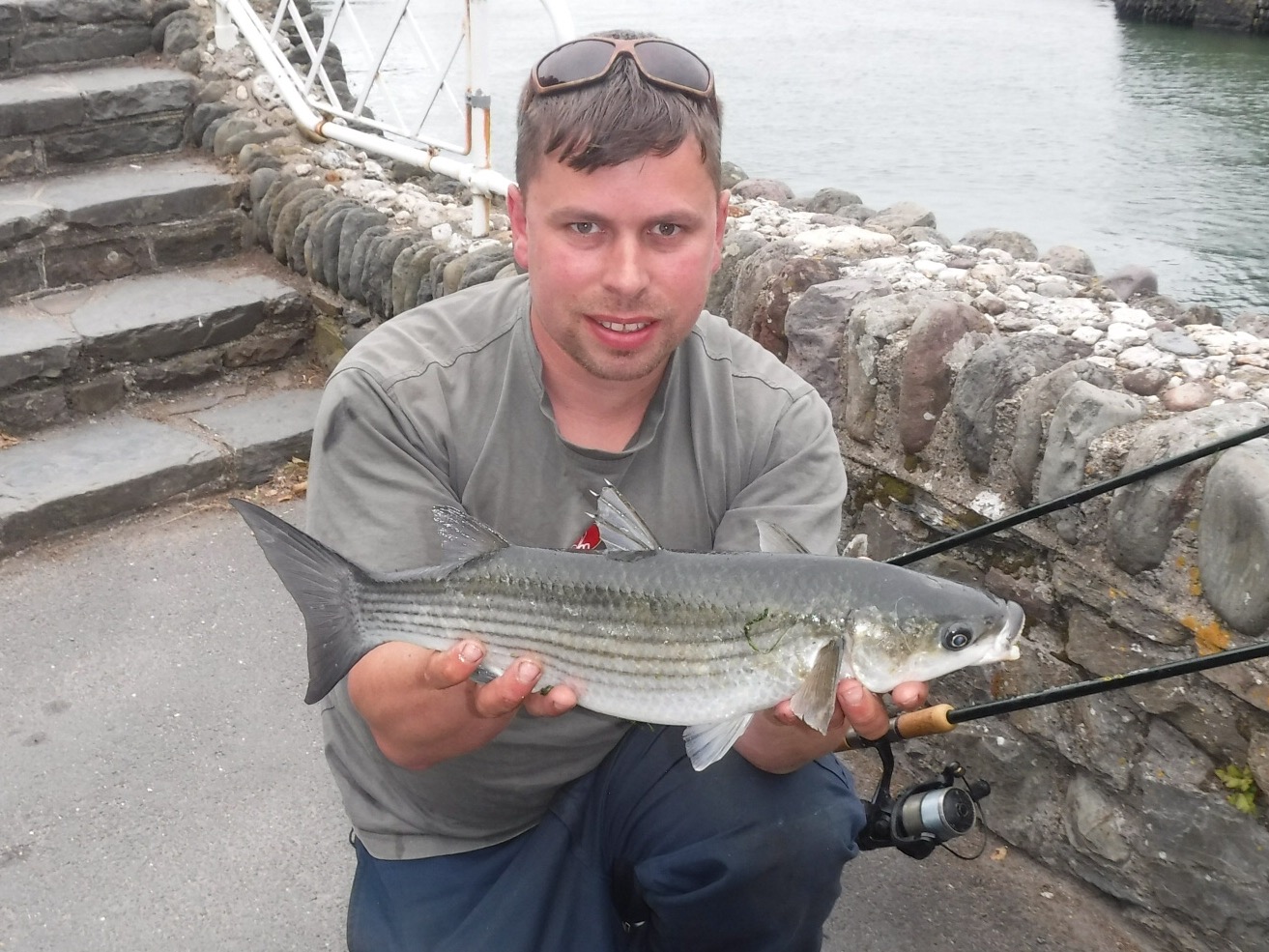 Over the 12months I have caught two fish over the magic 5lb mark and lot of 3lb and 4lb fish.
I have also seen some truly monstrous mullet that look like tanks. I actually thought I managed to hook one of these monsters last year. The water was like chocolate and there was quite a bit of surf running so it was impossible to see any fish and difficult to see bites but the drag suddenly started to sing and I knew I had hooked into a big fish as it charged back out to sea. After a long fight it finally surfaced and disappointment set in as it turned out to be a bass. I landed it a little bit later and it weighed 7lb 13oz. A good fish and quite an achievement on bread flake 6lb line and a Size 8 hook but it wasn't the tank of a mullet I thought it was when I hooked it! Shortly after weighing it, it was returned unharmed.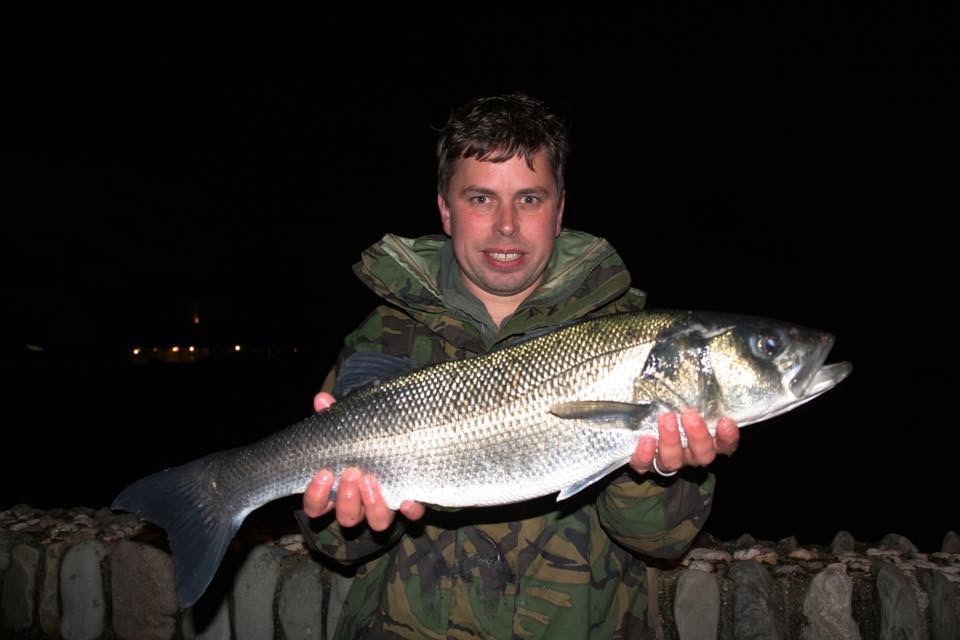 The fishing has been pretty consistent right the way through the year but the hardest time of year was April and the best fishing was September right through to the end of December.
I have seen some amazing sunrises and sunsets ones that turned the cliffs bright orange as if they are on fire. I have also seen some rarer British wildlife some of the most memorable have been seals, otters, and kingfishers. I quite often found myself observing these amazing sites whilst surrounded by large numbers of people completely oblivious to what is right under their noses because they have been too busy consuming large amounts of ice cream, chips and fudge. I enjoyed every minute and have been fortunate enough to share some of these with my family. I just wish I took more photos throughout the year. One great photo was when I captured the take on my left hand rod of the 5lb plus mullet i caught in October last year.