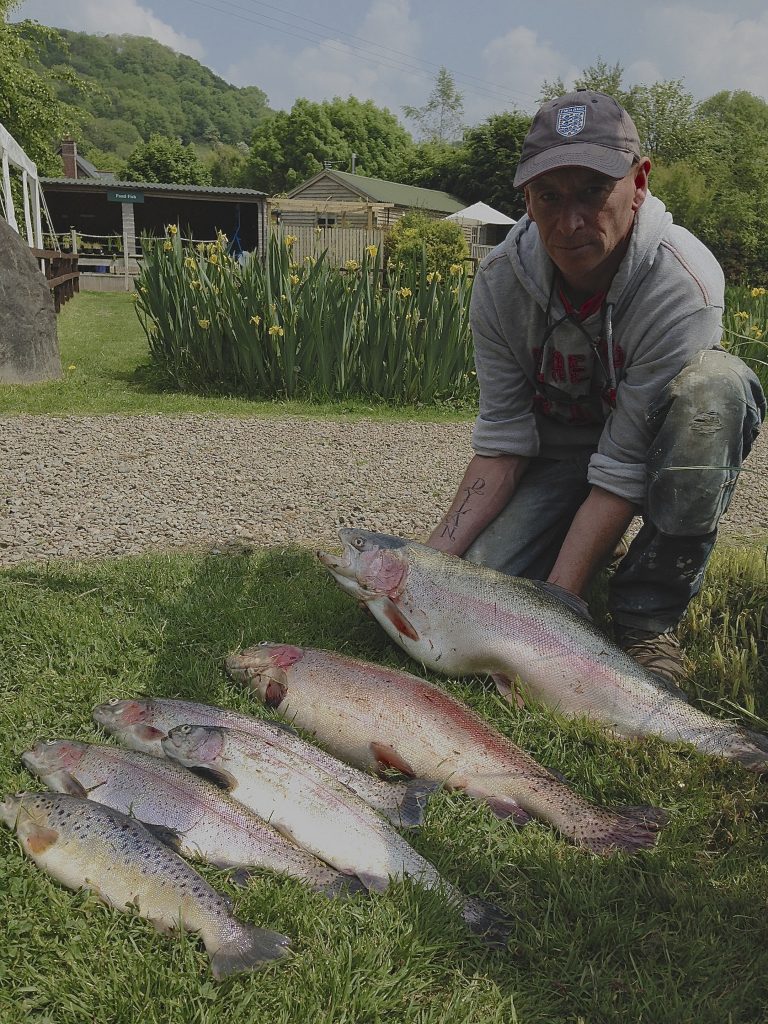 Blakewell Fishery is in top spring form with anglers enjoying fine sport as summer sunshine raises the water temperature encouraging good hatches of fly. Gavin Colwill from Bude a regular visitor to the fishery landed a fine brace of rainbows weighing 16lb and 14lb part of six fish bag that totalled 38lb.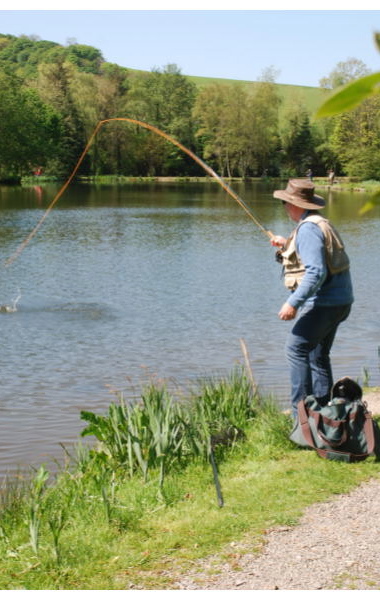 The Fisheries Spring Competition saw some fine bags of trout despite the bright sunshine that was enjoyed by the competitors. Chris Rorstad won the events top prize of a twenty fish season ticket for Blakewell with a six fish bag weighing 18lb 2oz. In runner up spot was Stuart Avion with six trout for 17lb 6oz and third Neil Young with six for 16lb 11oz. The day was punctuated with a BBQ where anglers enjoyed their food and few beers whilst discussing past and future forays in search of trout.
Numerous double figure trout have featured in catches over recent weeks with some large fish glimpsed in the clear water as they cruise the margins.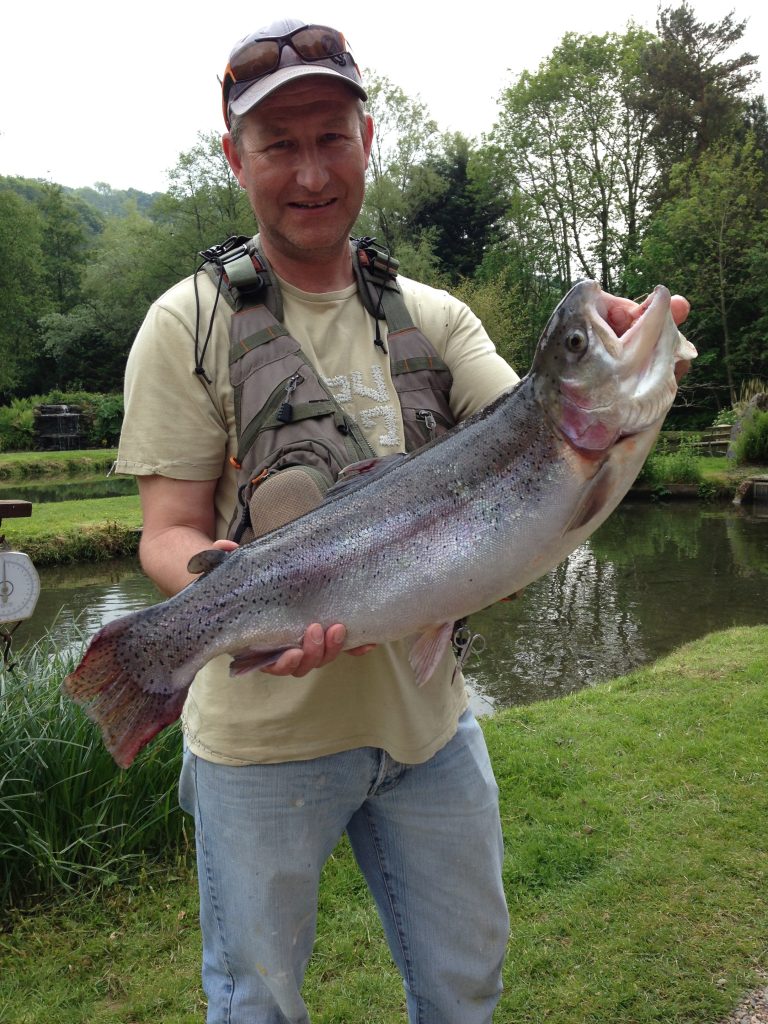 BRATTON WATER
John Vaughan took top spot at Triple Hooks Clubs Fly fishing competition at Bratton Water with a four fish bag of 12lb 4oz that included a rainbow trout of 6lb. Robbie Hancock was runner up with a four fish bag of 11lb 3oz and Dennis Toleman third with four trout for 10lb.  Bags were a mixture of brown trout and rainbow trout with fish moving well early and late in the day.