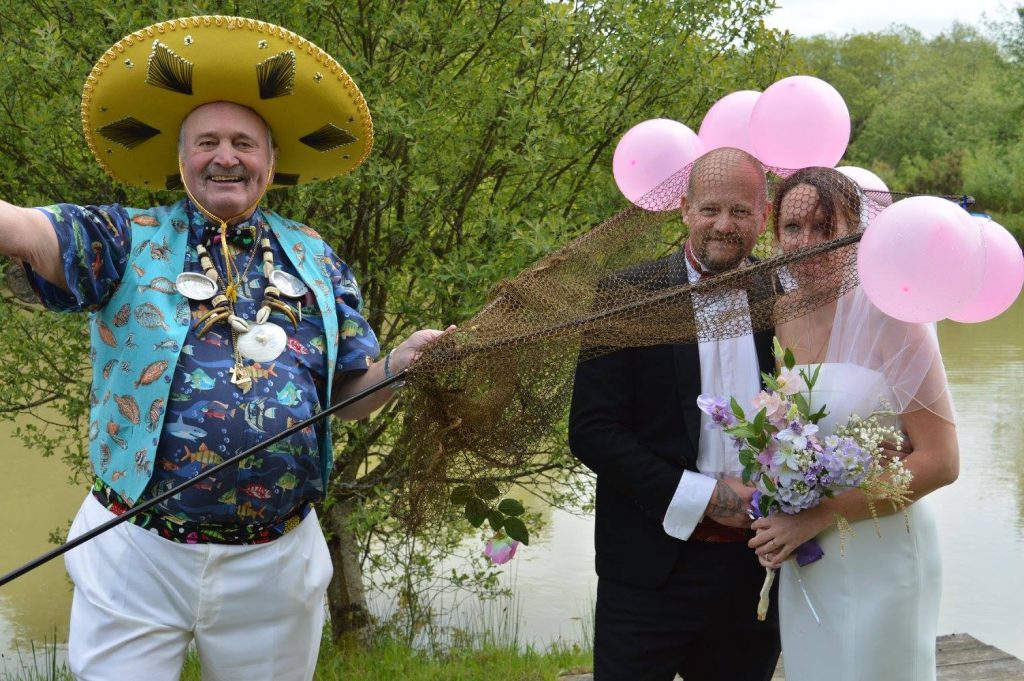 Another couple went through their wedding blessing in a very fishy way at Anglers Paradise. Emma and Mark from Bookham, on holiday decided to bid for and won a designer wedding dress at one of our charity auctions and then decided to have a wedding blessing down at the Koi Lake, revised vows are taken very seriously amongst anglers, substituting the normal vows for:-
Dearly beloved we are gathered here together in the sight of God, nature, fellow fisherman and fish to renew our eternal vows and proclaim your everlasting love.
Do you Emma promise to take Mark for good days and bad days, big fish and small fish, blank days and loads of fish.
Will you look after each other's tackle, wash it and clean it after use
And do you promise to honour and obey and go fishing every day
I now pronounce you fisherman and fisherwoman, husband and wife and with this net I now re-join you for ever and a day.
The weather stayed fine for the couple, needless to say Mark proposed officially to Emma and they now await a date, Good luck and Best Fishes to both of them.