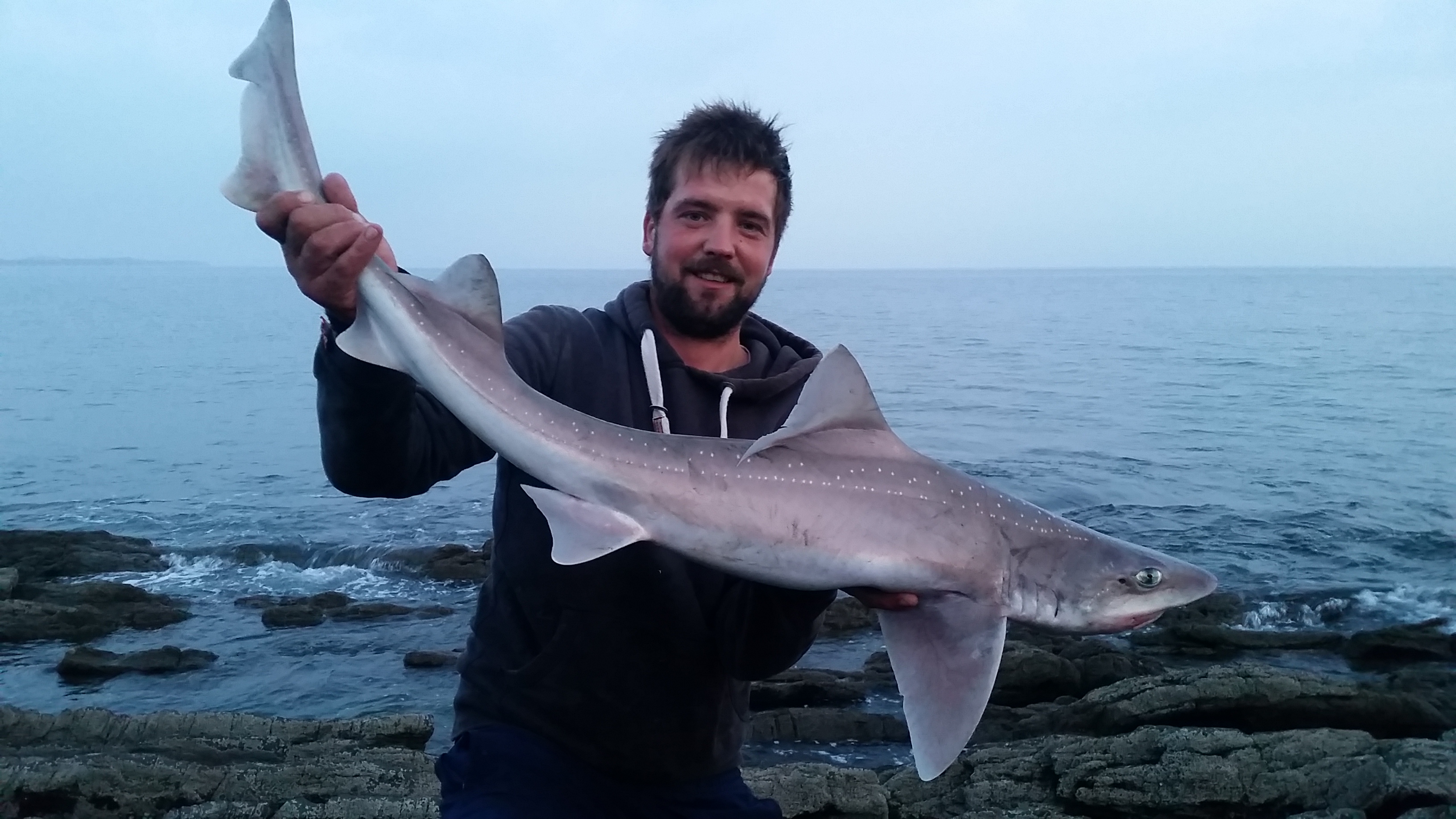 Shore anglers are enjoying some fine sport with smoothound packs prowling their regular haunts all along the coast. CMSAC member Dan Spearman landed a personal best specimen of 13lb 6oz. Fellow member Matt Jeffery also landed a smoothound of 10lb 6oz.
Lee Watts won North Devon Leagues Champion of Champion match with a smoothound scaling 12lb 4oz. Steve Luxton was runner up with a hound of 11lb 4oz.
Thin Lipped grey mullet are now providing sport in the Taw and Torridge estuaries with baited spinners the tried and tested tactic. Recent seasons have seen specimens to over five pounds landed.
Mackerel are being caught off Ilfracombe but numbers are patchy at the moment with Pollock also being tempted on feathers. Garfish are also being tempted by anglers float fishing off the pier.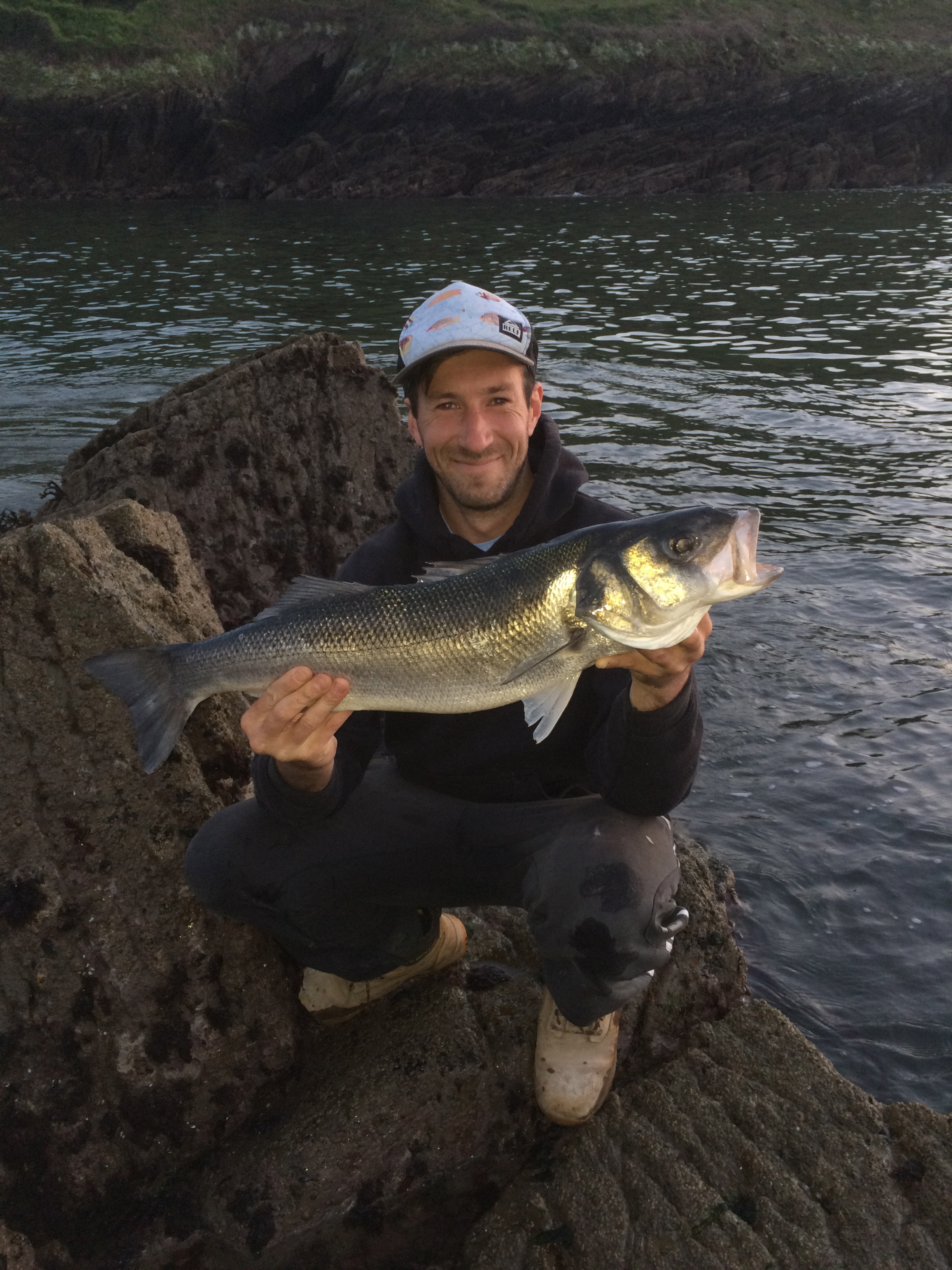 I fished a short LRF session with fellow Combe Martin SAC member Rob Sciones and whilst I failed to tempt any fish Rob tempted a fine bass of 6lb 3oz using a single king ragworm presented on a weighted jig head.
Dan Spearman landed a corkwing wrasse of 9oz. These brightly coloured wrasse are often caught by LRF anglers and do not grow to a large size the British Record standing at 360 grams. (Approx.12oz). The more commonly caught ballan wrasse seem to have declined in North Devon waters with large specimens seldom reported in recent years. Five pound plus fish were relatively common thirty years ago. The number of wrasse caught could be in part to a lack of anglers targeting the species as commercial fisheries do not generally target the species.