Anglers Paradise is without doubt North Devon's number one venue for Catfish with the species present in many of the lakes on the complex including several that are open to day ticket anglers. The most prolific day ticket lake is probably angler's Eldorado that has a large population of these hard fighting fish to over forty pounds.
Jon Patten visited the lake for a day session with his son Reef and landed seven including fish of 27lb and 26lb.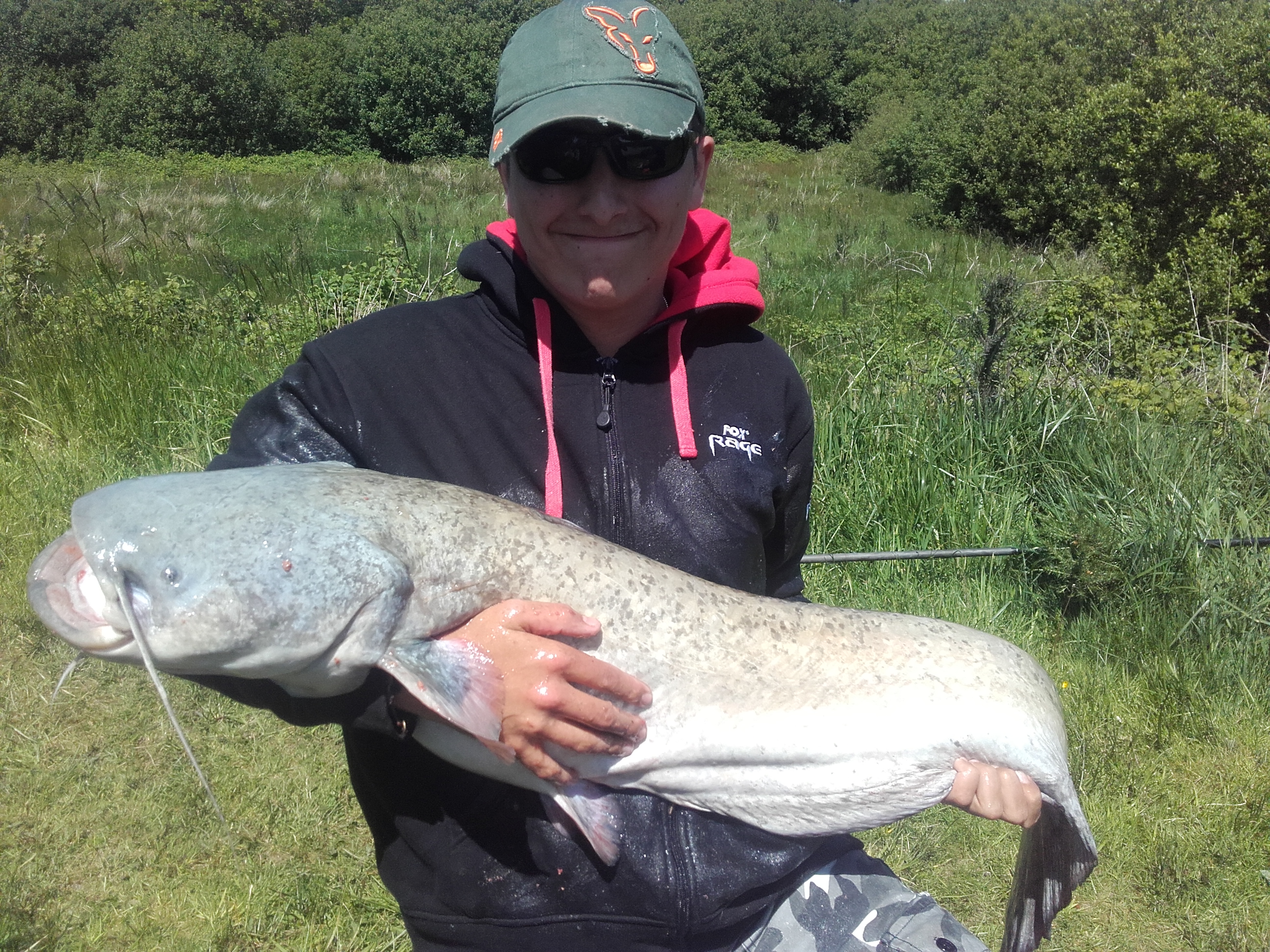 The Day Ticket Nirvana Cat Lake is less populated but has far bigger fish with fish rumoured to exceed 60lb within its moderate size. The lower population means that these fish are harder to tempt and night sessions can be worth the effort.
Recent catches from this lake include these as reported from Anglers Paradise by Zenia Gregorek daughter of the complexes father Zyg Gregorek who built the fishery from what was an empty lake back in 1981.
Alison Pearson, 41, a Human Resources Manager for a Charity, from Mansfield, Nottinghamshire only went and smashed her Personal Best Cat with this 48lb 8oz Catfish from the Day Ticket Specimen Cat Lake! Ali said–"Mick and I decided to target Cat's as they seemed very active on the complex! After a slow day on Octopussy on Wednesday (where I had caught my previous PB), my hubby asked if I fancied fishing the Specimen Cat Lake, I said yes of course and we made our way down the lane on Thursday morning!!! At around 1pm, my rod screamed off…after an epic battle, the Cat was in the net (thanks to my hubby for landing it for me!). I was overjoyed when we weighed the fish and it was 48lb 8oz…smashing my previous PB! It was a day's fishing I will never forget!!! I caught the cat on a blowback rig with Hybrid bottom bait and Krill pop up."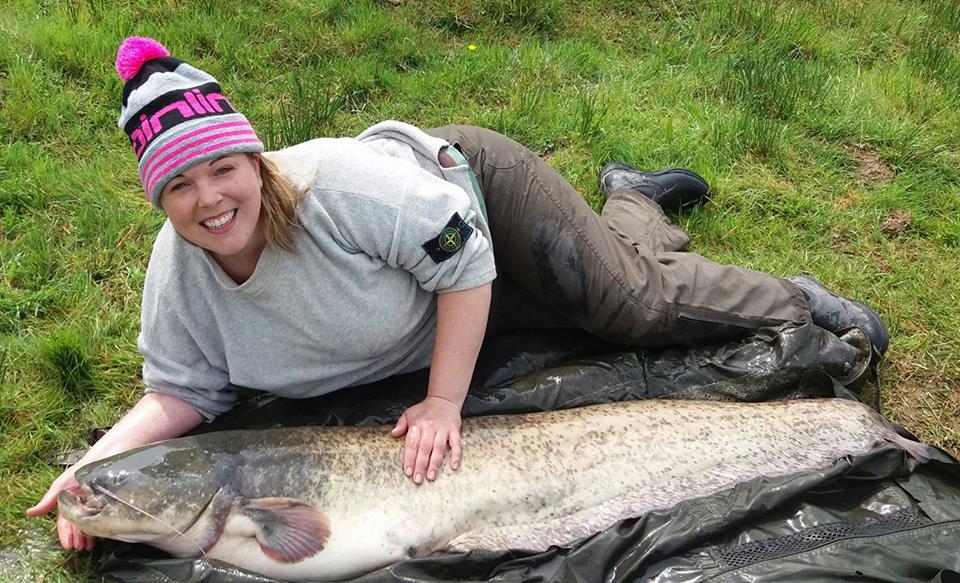 Kim Mainwaring, 52 from Wales also caught an Amazing New Personal Best 52lb Catfish from the Day Ticket Specimen Cat Lake after following advice from Estate Manager Joe. Kim Said – "After holidaying in Anglers Paradise for the last Seven Years, 4 years ago was when I caught my personal Best 37lb 12oz Catfish, so the aim this year was to catch a Bigger Cat! After some top tips from Joe, we headed down to the Specimen Cat Lake for the day. Within 2 hours, I beat my PB with a Monster 52lb 2oz Catfish!!! I caught her on 2 Cubes of Luncheon Meat – Amazing Feeling". Kim was also the 1st Female to Win Our Fish Of The Week Competition so far this Year.