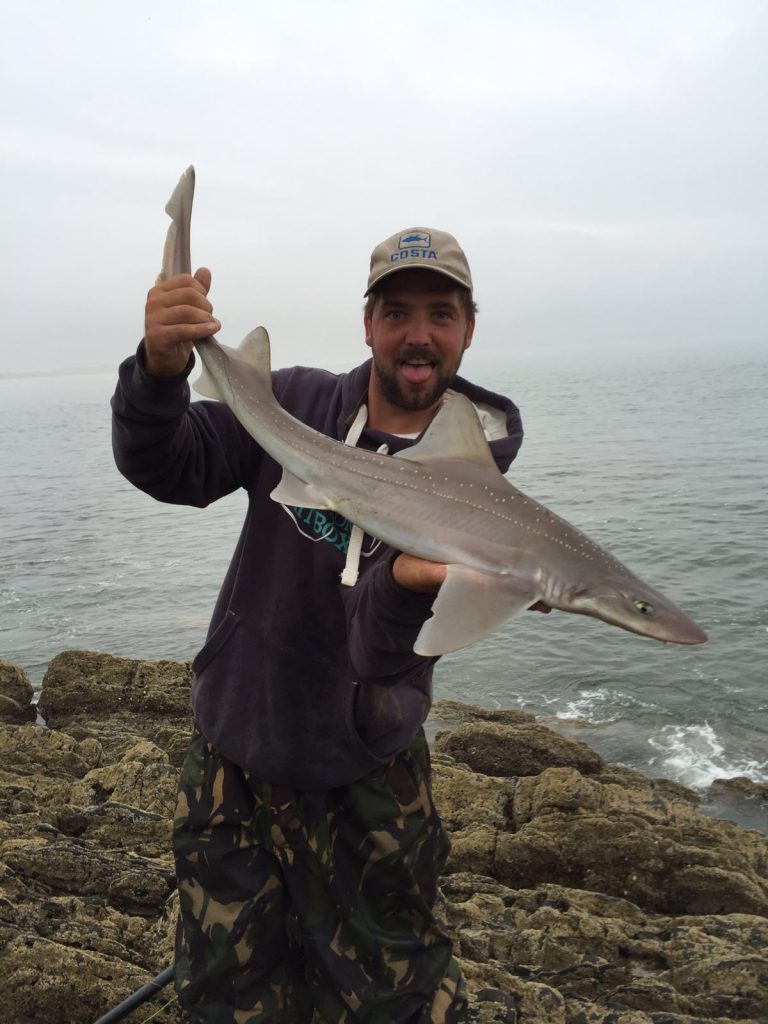 Dan Spearman, Chay Boggis and Kyle Bishop enjoyed a hectic session at a local rock mark landing an incredible fifty-three smoothounds between low water and high water. The fish were tempted on a mixture of frozen peeler crab and hardback crab.
These hard fighting members of the shark family seem to have increased in numbers over recent years, one of few good news stories regarding fish stocks.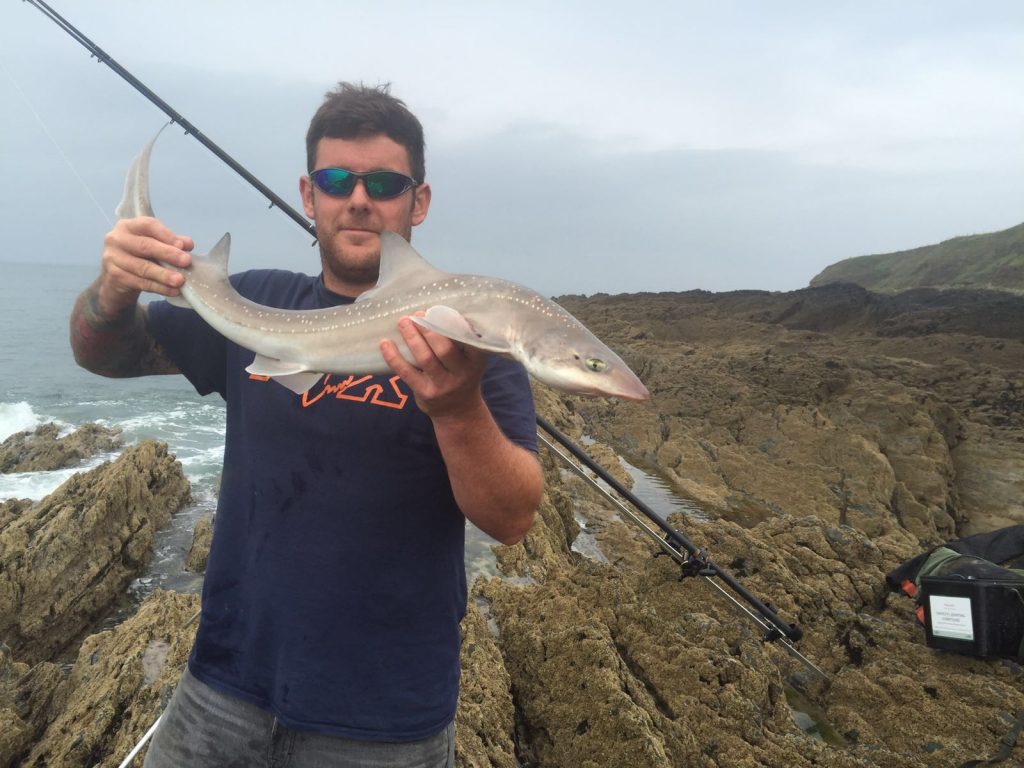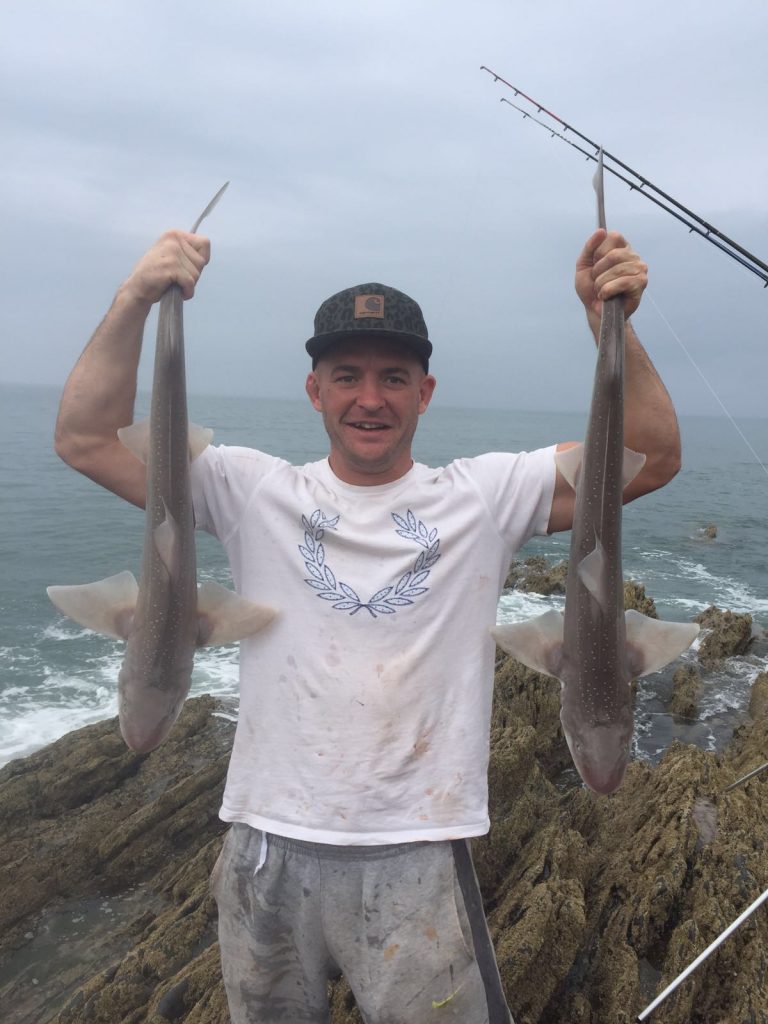 Mackerel numbers have been very patchy so far this year though this can change dramatically at any time. Recent weeks have seen water clarity reduced as a result of the annual may bloom. A few bass are being tempted by lure anglers from marks all along the coast.