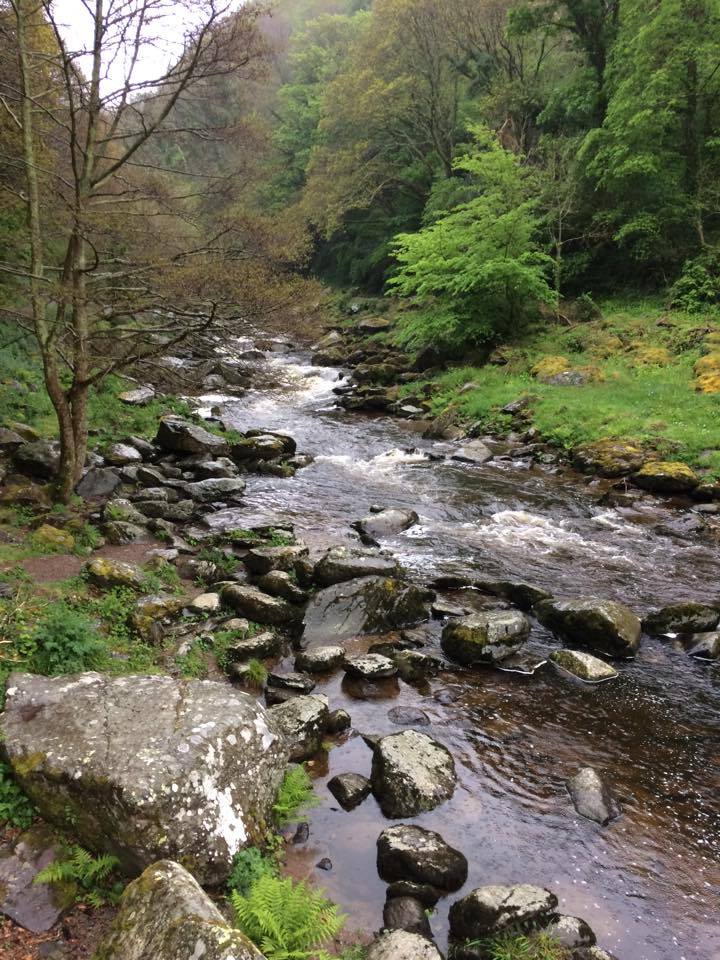 I was passing the river today so I had to take a look the water was perfect the colour of real ale ideal for casting a Mepps down and across to twinkle and throb in the turbulent waters. Sadly there were no anglers cars in the car park a symptom of modern times I am afraid. The Lyn once had an impressive run of both salmon and sea trout and when the conditions were right anglers descended from miles around. Catch and release has never caught on on the Lyn which is a spinning and worming river not ideally suited to the fly angler.
The careful angler should be able to enjoy some fine sport on this beautiful river and if barbless singles are used on the spinners fish can be returned to continue their journey. The E.A have after careful consideration allowed the use of the worm after June 16th  and provide anglers with the mandatory circle hooks to promote a high survival rate.
Permits for the Lyn can be purchased from Barbrook filling station that is Open seven days a week from 7.00am until 7.00pm
The weekends rain has also swollen the Taw and Torridge and this should encourage a few salmon up river over the next few days. I will report on NDAN as soon as I get news.