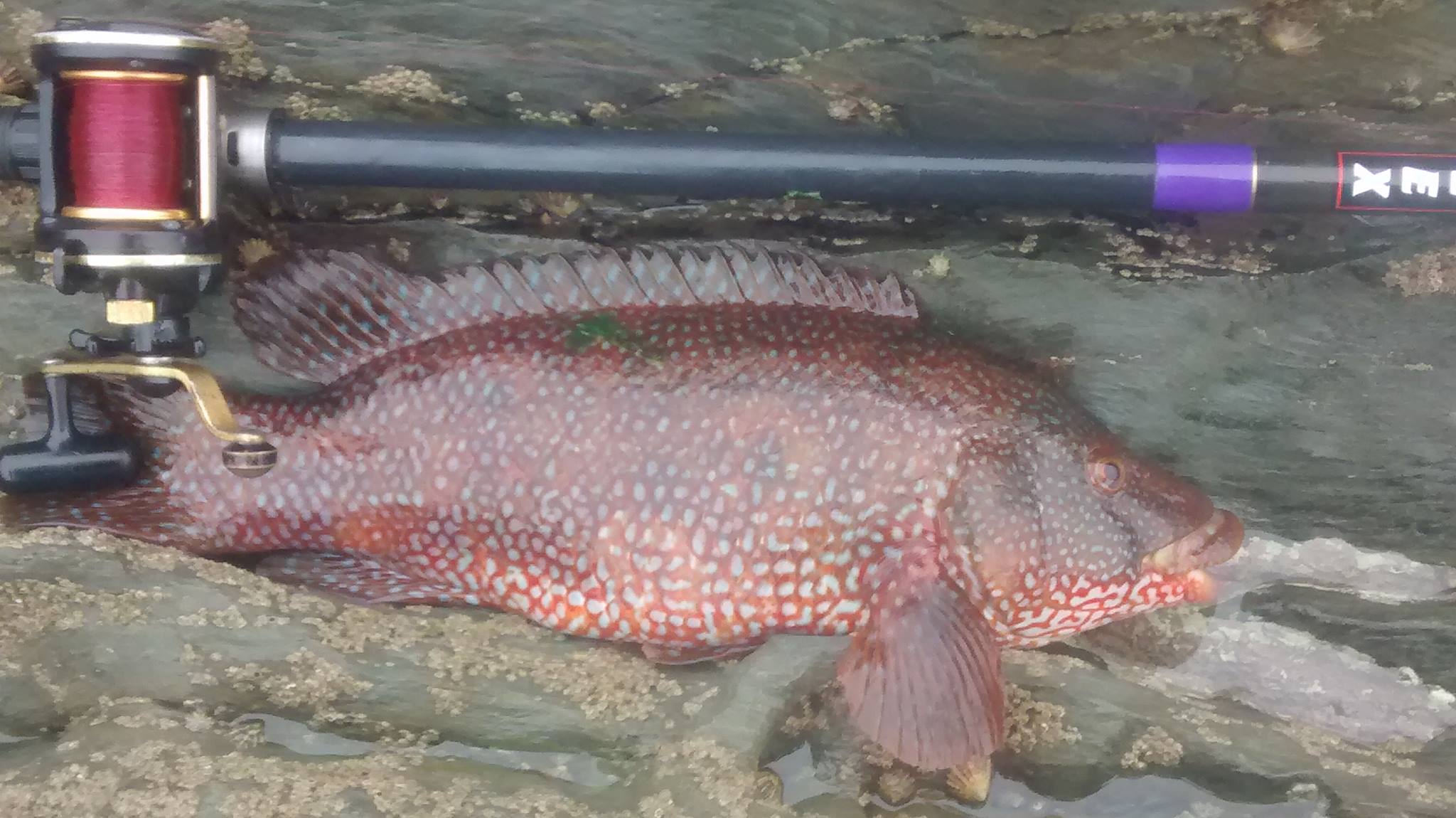 Ross Stanway landed a fine ballan wrasse of 4lb 14oz from a North Devon Rock mark when he made an early start attempting to add new species in the clubs Species Hunt. Big ballan wrasse have been scarce over recent seasons with very few caught near the local specimen rating of 5lb.
It is unclear whether numbers have declined significantly or if less are caught because less anglers target them? In the clearer waters of Cornwall , South Devon and the Isle of Scilly large numbers of wrasse are tempted using soft plastic lures. It may well be worth trying for the species over some of North Devons Rocky marks during periods with improved water clarity.
Most wrasse are tempted using legered worm or crab baits.