I joined Combe Martin Sea Angling Club in 1973 at the age of 12 and have been an active member over the past  45 years and when I reflect on this time with the club it is the dimension of people that dominates. Those far off days in the mid seventies cemented my love of sea angling and the sea and those of us who fished in those times owe a great deal to the generation of the day. NIck Phillips and I are amongst an ever dwindling number of relics from that era and as a result were delighted to be invited to the 90th birthday of longstanding club member Brian Huntley.
I remember Brian and the senior club members of the day. I guess they would have been in their forties back then and they would pick us juniors up every  Friday night and transport us to the rocky shoreline at Watermouth or to Ilfracombe Pier if it was too rough to fish the rocks. Looking back they were crazy days that I am so glad we enjoyed and survived. In today's safety conscious world it would be considered irresponsible to drop a handful of teenagers on the the rocks and leave them to their own devices.
I took a look back through the clubs history on our website and found a mention of Brian who was MC at the clubs dinner at the Staghunters Inn at Brendon three years before I joined the club. If my maths serve me correct Brian would have been 42; so I would have met him first when he was 45.
Brian's birthday celebrations were held at the Merry Harriers tea  rooms http://www.merryharriers.org.uk/
Nick and I found ourselves surrounded by a diverse number of party goers who had come together to celebrate a surprise party to celebrate Brian's 90 years, it was apparent speaking with his daughter Jayne that his time with Combe Martin SAC had been a period that held great memories. Recent years have seen Brian face a few challenges with his health and in spite of this his character shone through. It must have been truly daunting to have been wheeled out to a chorus of Happy Birthday in front of  a room full of  many faces.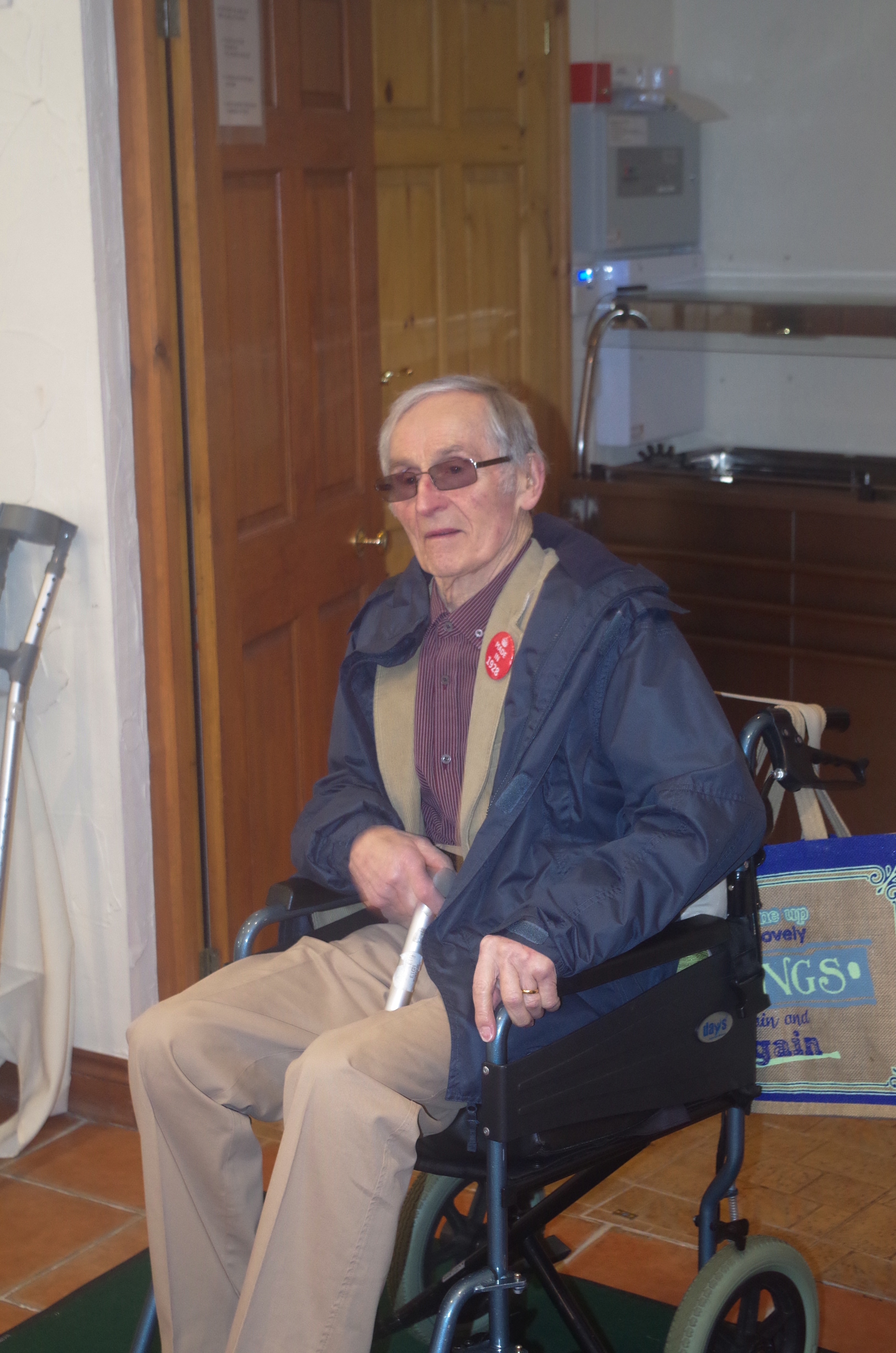 As we chatted at the table memories of those formative years with the Combe Martin SAC flooded back. Brian Huntley a sprightly and humorous chap who drove a Robin Reliant – Three Wheeler and wore a distinctive Breton Cap. ( A hat with French origins worn by mariners and Fishermen). Brian Huntley, Barry HIll, Owen Knill, Ian Lawson, Tom Clark were regulars on our weekly excursions to the shoreline. A generation that gave us a lot and Brian is I guess one of the last of that generation. In 1982 a very proud Brian Huntley donated the Sarah Rachel Trophy to the Combe Martin Sea Angling Club  in celebration of the birth of his daughter. When Nick and I met with Sarah it was slightly disconcerting to realise that this women with two young children is Brian's daughter. It is alarming how life flies past and how we have become the old guys. I also realise looking back how rich our angling lives have been and that people are a very big part of the journey.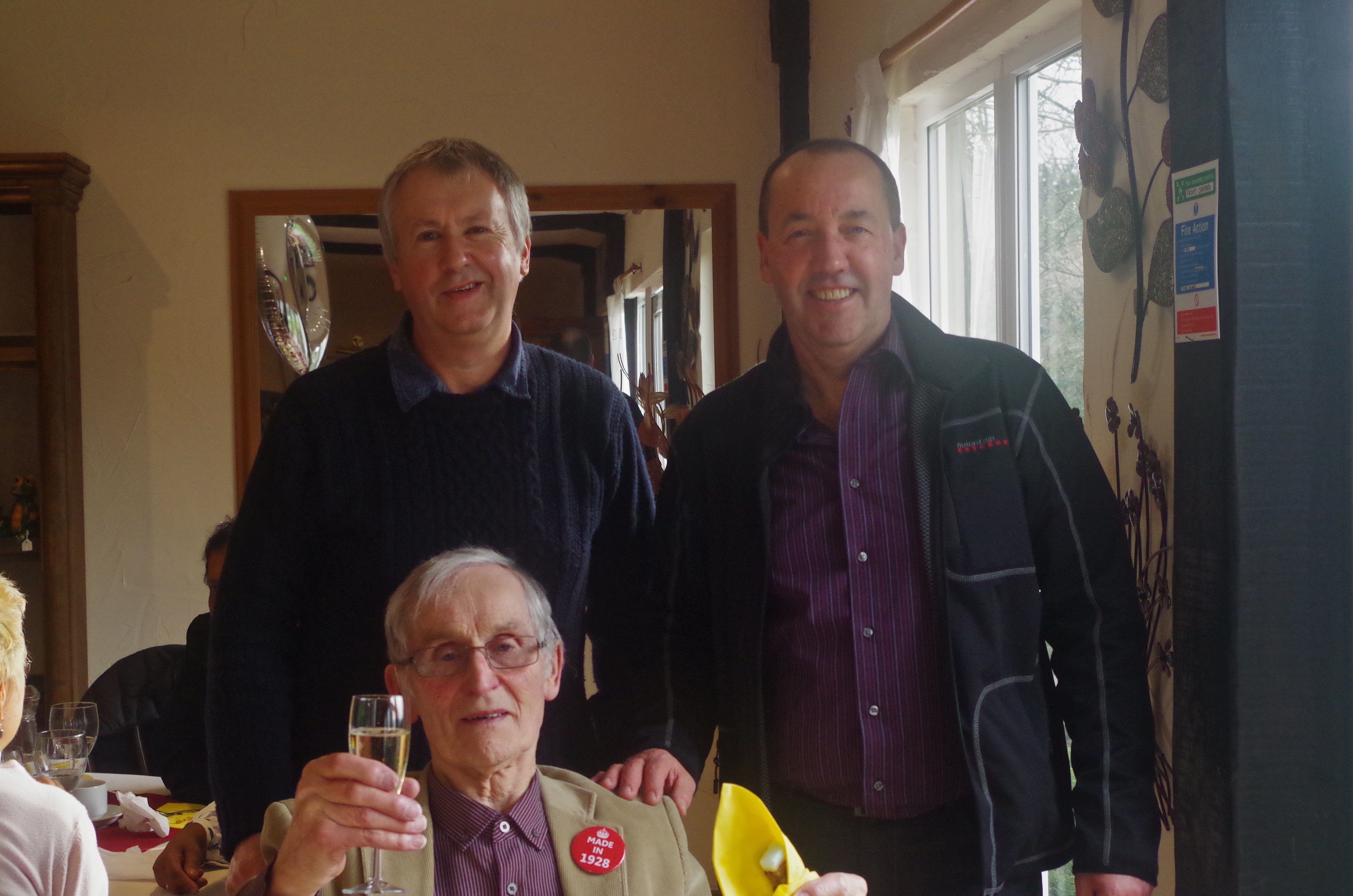 Extract from Combe Martin SAC Club history below :-
1970 The MC at this years Dinner at the Staghunters was Brian Huntley, " who gave a very lively and worthwhile performance".
We fall out with the CM boat owners over £6, so all boat trips are booked from Lynmouth.
Part of the path down to Sandy Cove is swept away, members bring along tools to clear the path and make it safe again to get down to the mark.
Juniors are allowed to fish Friday night competitions as long as they pay the senior subscriptions, but cannot enter fish for the Burgess Trophy.
Membership stands at 35 members.
Poor attendance is reported in the Friday night competitions. Four fish are registered for the Shore Shield and the winner with a Wrasse of 5lb, reported "a good entry of specimen fish".
The Clubs balance stands at £33-2-6.
No nomination is made for Secretary as Barry Hill stands down due to lack of support received. Laurie Wilson carries on the role of Chairman and Secretary.
A Tankard is presented to Barry Hill for his work over the last eight years.
An auction is held at the Club's Dinner to raise monies for Club funds.