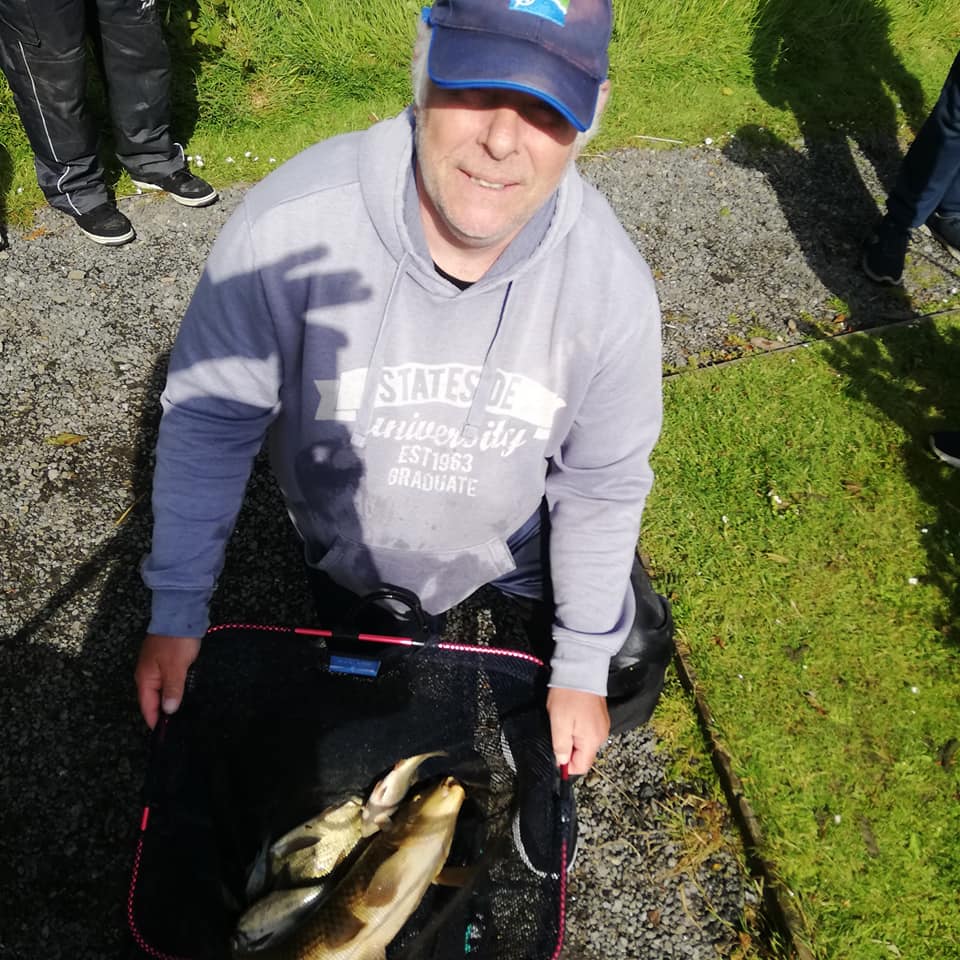 Results
1st Keith Copland 11lb 0oz
2nd Martin Turner 8lb 10oz
3rd Richard Jefferies 8lb 1oz
4th Pete Slade 7lb 3oz
5th Bernie Blight 6lb 2 oz .
Junior winner Tyler Scott 3lb 7oz 15 fished ,
Conditions proved to be quite challenging at times . Monsoon like thundery downpours interspersed with bright hot sunshine. The match proved close with Keith Copland on peg Q coming out on top a nice carp and some skimmers all taken on the feeder.  Martin Turner on peg N fished a small cage feeder and the pole with maggot for 2nd spot. 3rd place went to Richard Jefferies with a pole caught carp on peg U  In form, Pete had a nice net of rudd and roach on peg D for 4th.