Eddie Rands of South Molton Anglers reports on their latest boat trip.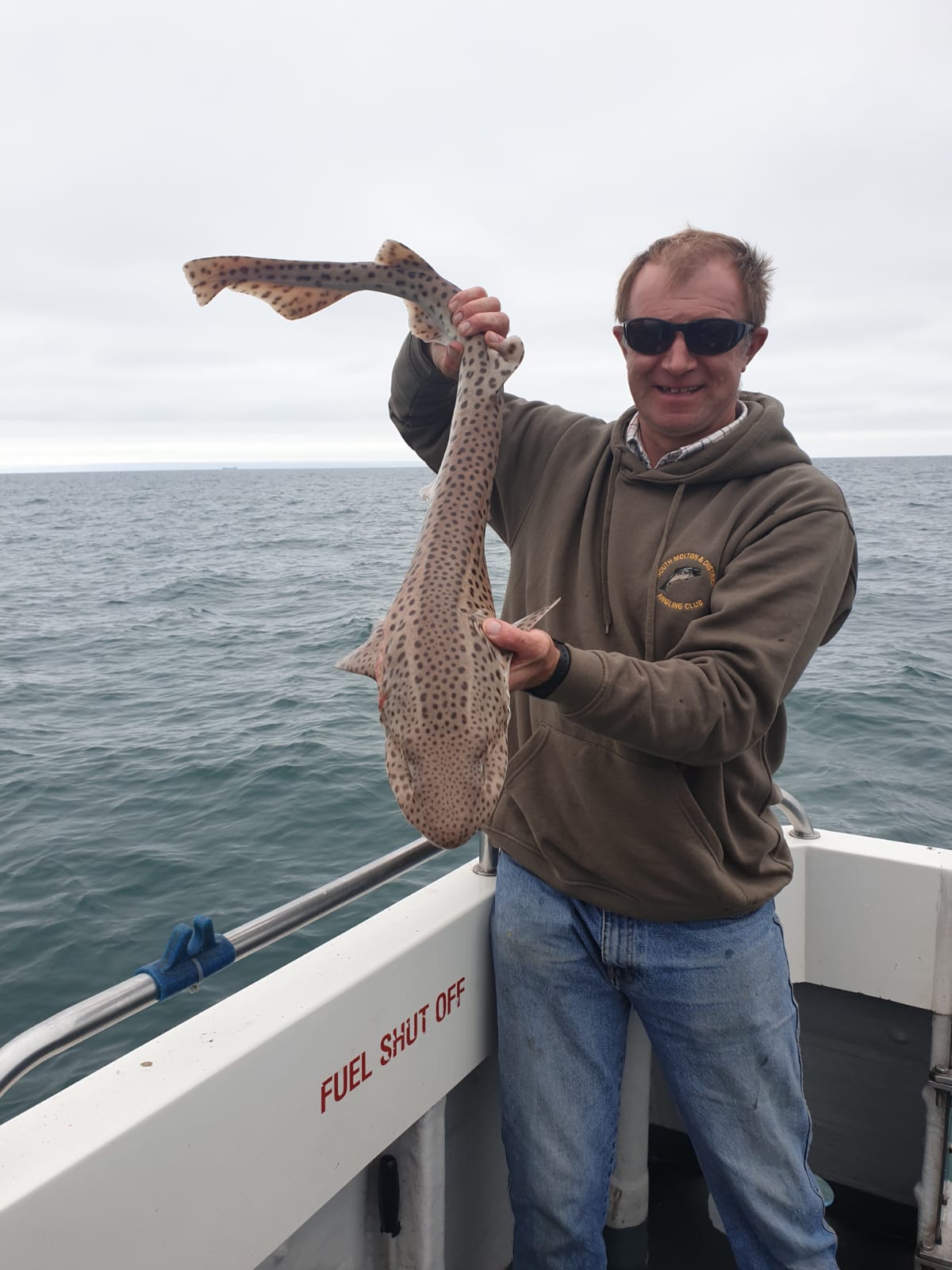 With a decent forecast we eagerly set off to ilfracombe.
We left on time and went to a nearby reef, tried a couple of drifts for a bass, nothing doing so off we steamed to Lundy.
We soon caught a few mackerel for bait and then proceeded to work our way round permitted area of the island with feathers and sidewinders drifting where we caught ballan wrasse, pollack,coalfish, pouting a few more mackerel and horse mackerel.
We then anchored up in some deeper water and caught a few dogfish, Huss and tope.
Stephen Baker, Matt Brady and Steve Edmonds broke their duck and landed at least 1 each.
We had a lovely day in a very scenic situation with a good bunch of chaps and again well looked after by John Barbery aboard Bluefin.
Looking forward to next time.