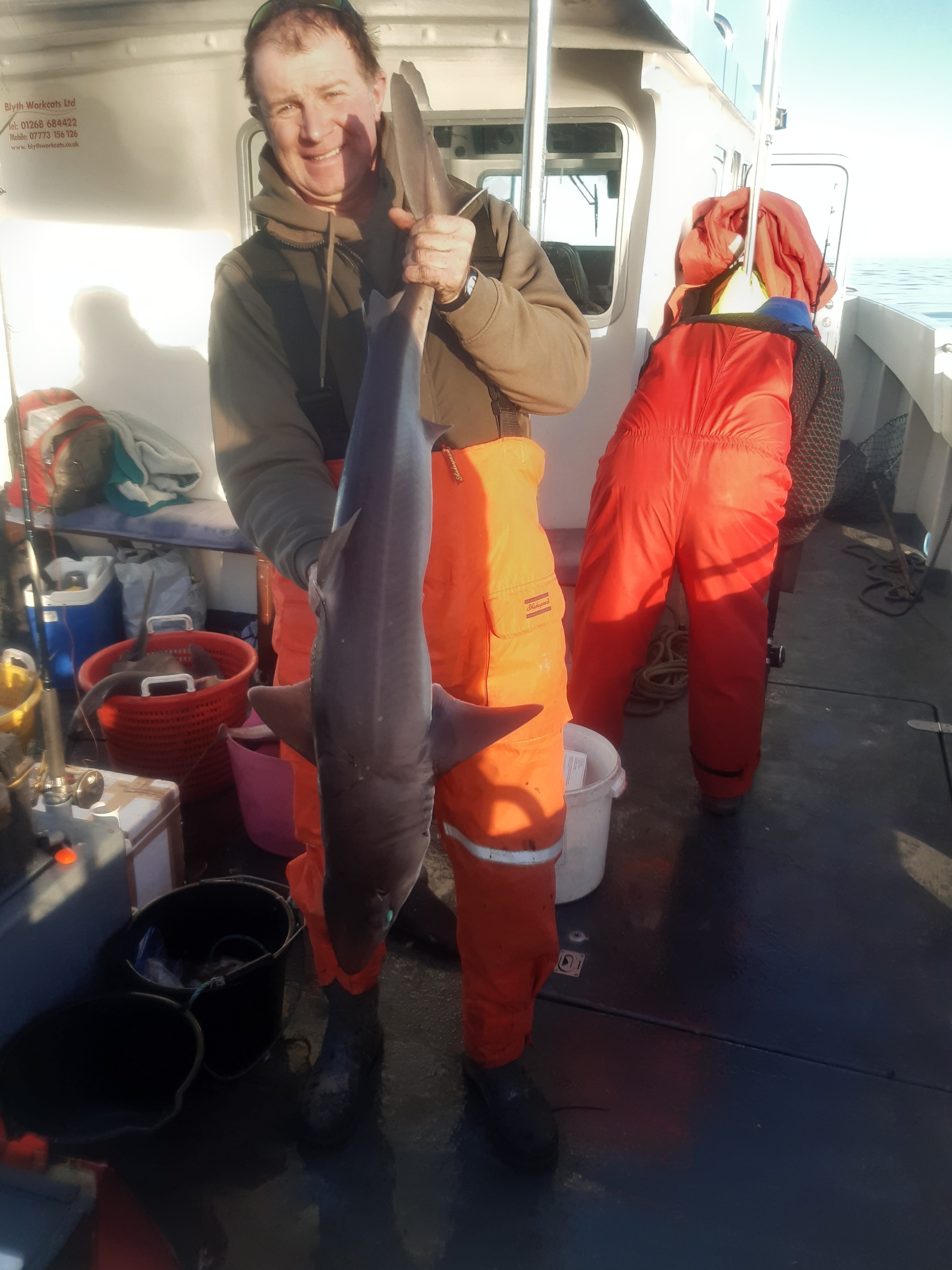 A quick report from Ed Rands of South Molton Angling Club  on their trip to ilfracombe on Sunday 19th January.
   It was a cold and frosty start in the dark with icy roads and stars  shining, by the time we arrived dawn was beginning to break. 
   We wrapped up warm, waited for some water in the harbour! then set off to lee bay while the tide was racing. 
   We sat there patiently wading through the inevitable dogfish but did have 4 small conger, 10 bull huss to 13.5lb,1 pouting and a first for me, a mussel clamped on my hook!
   We then steamed out to deeper water when the tide had eased and settled in to quite a busy 3 hours or so with an estimated 50 odd spurdog to 14.5lb,we didn't weigh them all, another 10 huss to 10lb, 6 more  conger to 30lb and more dogfish. 
   By this time the weather was glorious with coats and woolly hats being discarded and a flat  sea.
  Thanks to Paul "bluefins" stand in skipper and all that attended, we were lucky with the weather and found plenty of fish couldn't have asked for anything more. 
  I have photos to send but I'll send them individually as we have issues this end with size of files.
   Hopefully see some of you at the agm on February 11th.
   All the best and tightlines 
   Ed