Once again as you may not have access to a shop for your Journal here is last weeks report.
TIME TO REFLECT ON THE MYSTERY OF THE EEL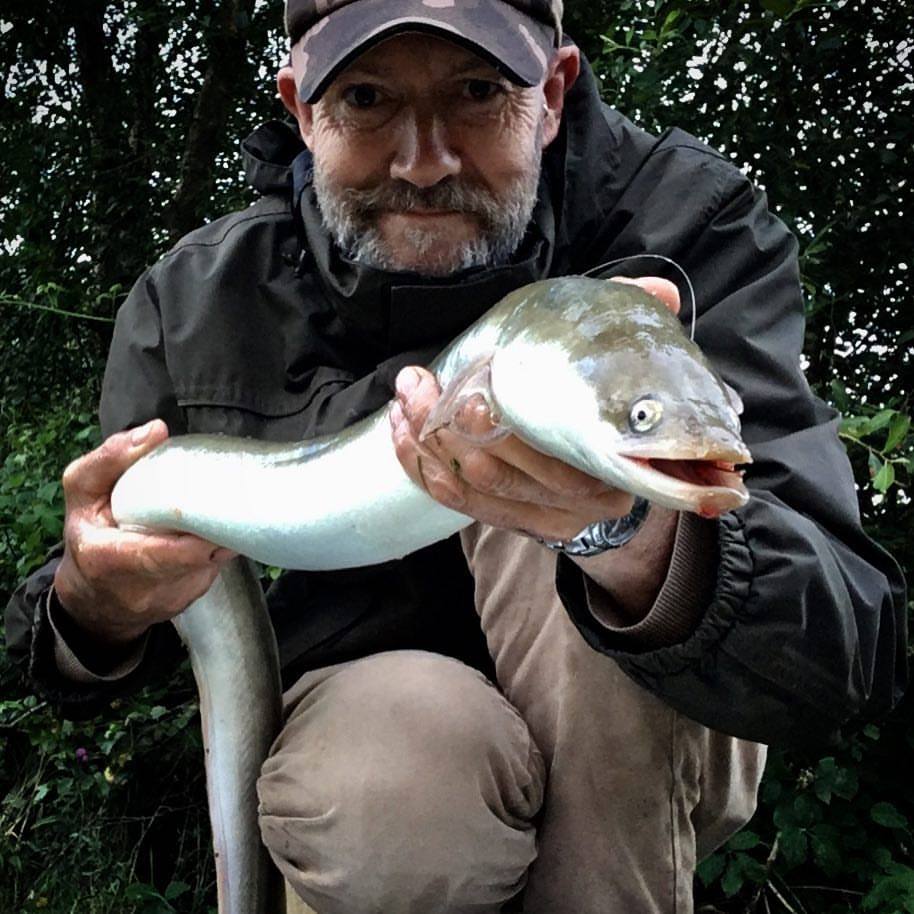 Whilst angling is on hold the natural world in which we normally cast our lines continues in all its glory. The first swallows and martins have now started to arrive after their epic journey and will be swooping low over the waters we normally fish. Less obvious to many will be the migrations that take place within our waterways as equally wonderous migrations occur.
The elver run should now be underway with many thousands off these small eels arriving in our rivers to forge upstream and populate ponds, rivers, lakes and canals. The eels begin their journey as larvae drifting the ocean currents from the eels mysterious breeding grounds in the Sargasso sea situated within an area of the renowned Bermuda Triangle. It is a sea located within the Atlantic Ocean and is unique in that it has no land boundaries. It is formed and bonded by four currents that form an ocean gyre. Within the sea grows a characteristic brown sargassum seaweed. The waters are renowned for their clarity and yet the spawning of the eels has never been witnessed.
The mysterious life cycle of the eel adds a fascination that has entranced a minority of anglers who seek to catch the large eels that lurk within many waters. The adult eels live in freshwater until they develop an instinctive urge to return once again to the mysterious Sargasso many thousands of miles from our shores. Some eels can remain in freshwater for in excess of fifty years and grow to a weight of over 10lb. A quick search on that wonder of modern times revealed that one European eel was reported to have lived to the grand old age of 155.  Specimen sized eels of over four pounds are an angling challenge that can become an obsession.  They can be found in a vast variety of waters and as they are not stocked and feed mostly at night their presence is only to be ascertained by actually catching them. There are documented cases of eels over 10lb in Devon waters and there are undoubtedly eels present that could shatter the existing British Record of 11lb 2oz.
The eel population has sadly plummeted over recent years and the species is presently classified as endangered. There is a fascinating section on eels in Charles Rangley-Wilsons fascinating book; Silver Shoals, a book that is well worth obtaining during this time of lockdown.
It is now several weeks since any substantial rainfall and the regions rivers are dropping quickly. I spoke recently with Ivan Huxtable who has managed fishing on the popular Weir Marsh and Brightly day ticket salmon fishing beats on the Taw for around thirty years. Ivan has reluctantly decided to hand over the reigns to his good friend Chris Steer who will now issue permits once this pandemic is over. Chris will be contactable on 07761285169. Ivan has eagerly reported many salmon catches to me over the years and always shared in the joy of angler's success. He told me that he values the many friends he has made within the angling fraternity. Ivan is known to many for his valiant Exmoor Rambles to raise huge sums for local causes including valuable equipment for North Devon District Hospitals Cardiology, Seamoor – Chemotherapy Units and the North Devon Hospice.
Whilst angling is a very low risk activity in relation to COVID-19 the angling community has totally embraced the government guidelines. The message to stay home and Stay safe is clear. Fortunately angling will hopefully bounce back as the waters we fish await largely unaffected.