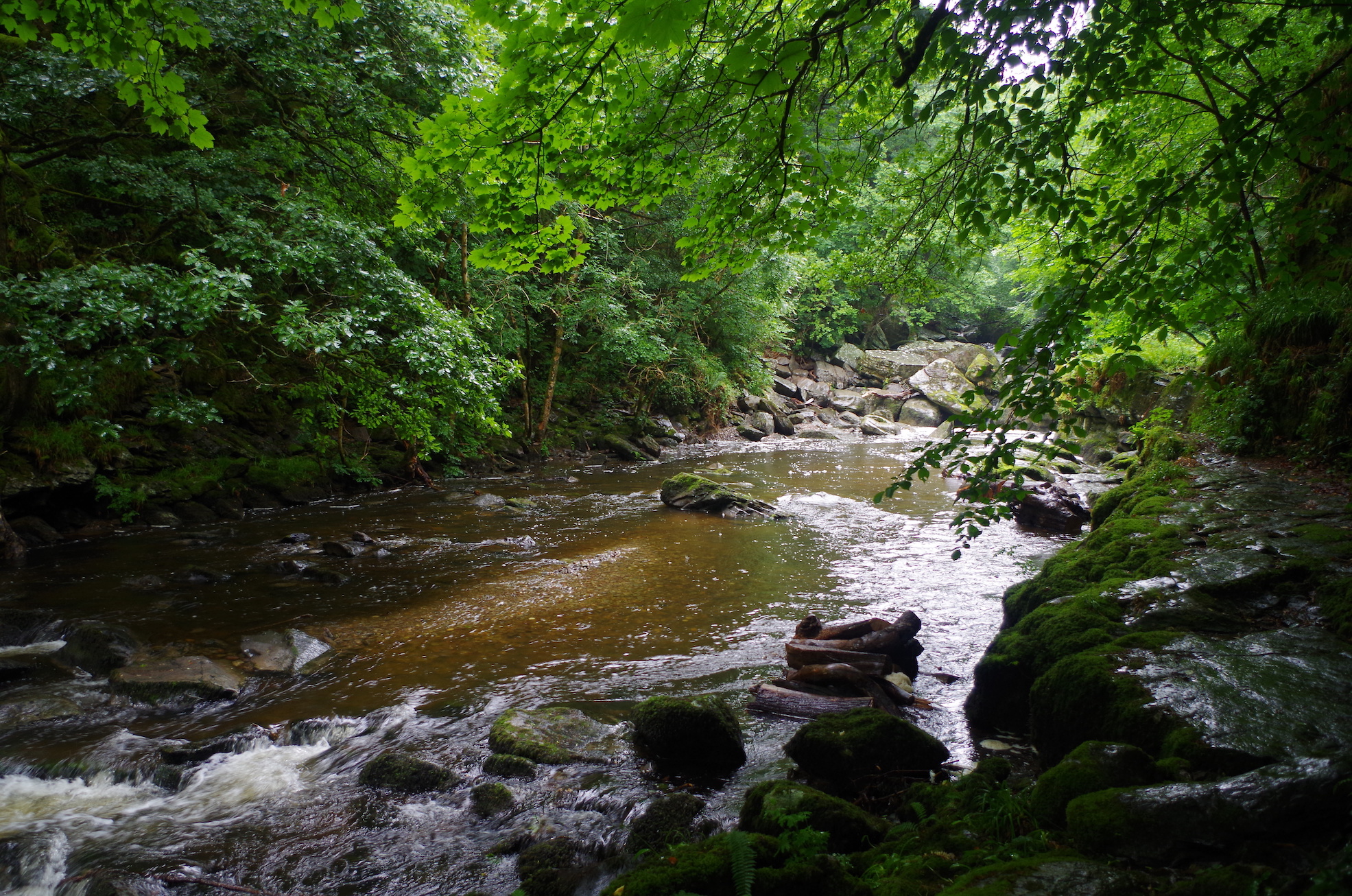 My favourite place on a wet summers' day has to be the River East Lyn the river tumbles down the boulder strewn valley. The lush green foliage of the trees and fauna always gives a fresh and vibrant feel.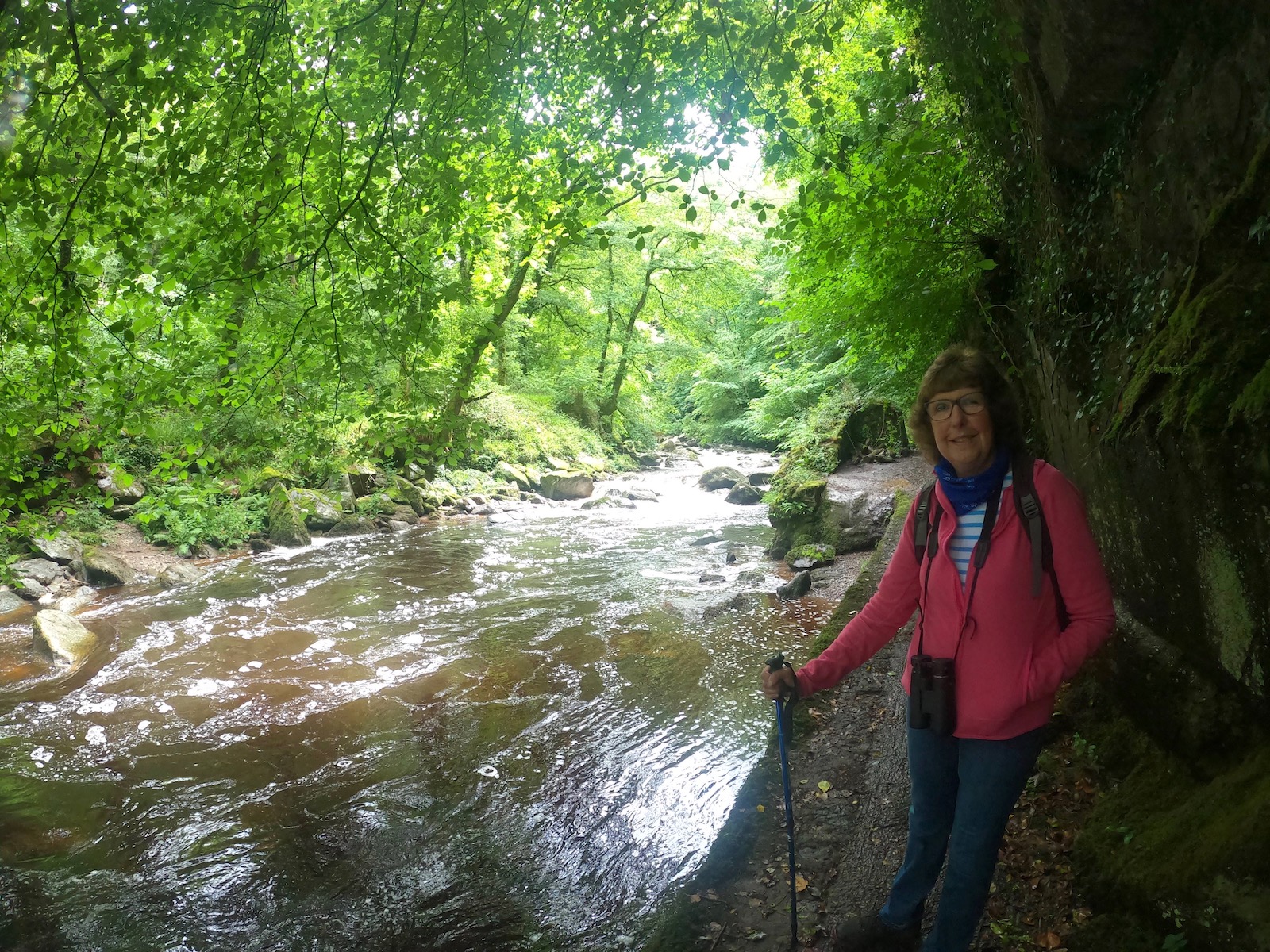 The river has a wealth of memories for me and I recall the many days I have spent fishing for the river's salmon and sea trout. Pauline and I walked the river two days running and it was sad to see just the one angler trying his luck. On a summer spate twenty or thirty years ago the river banks would have been full of anglers keen to catch a silver prize from the beer coloured water. These days far less anglers travel to this beautiful river as the runs of salmon and sea trout are but a shadow of those golden days of plenty.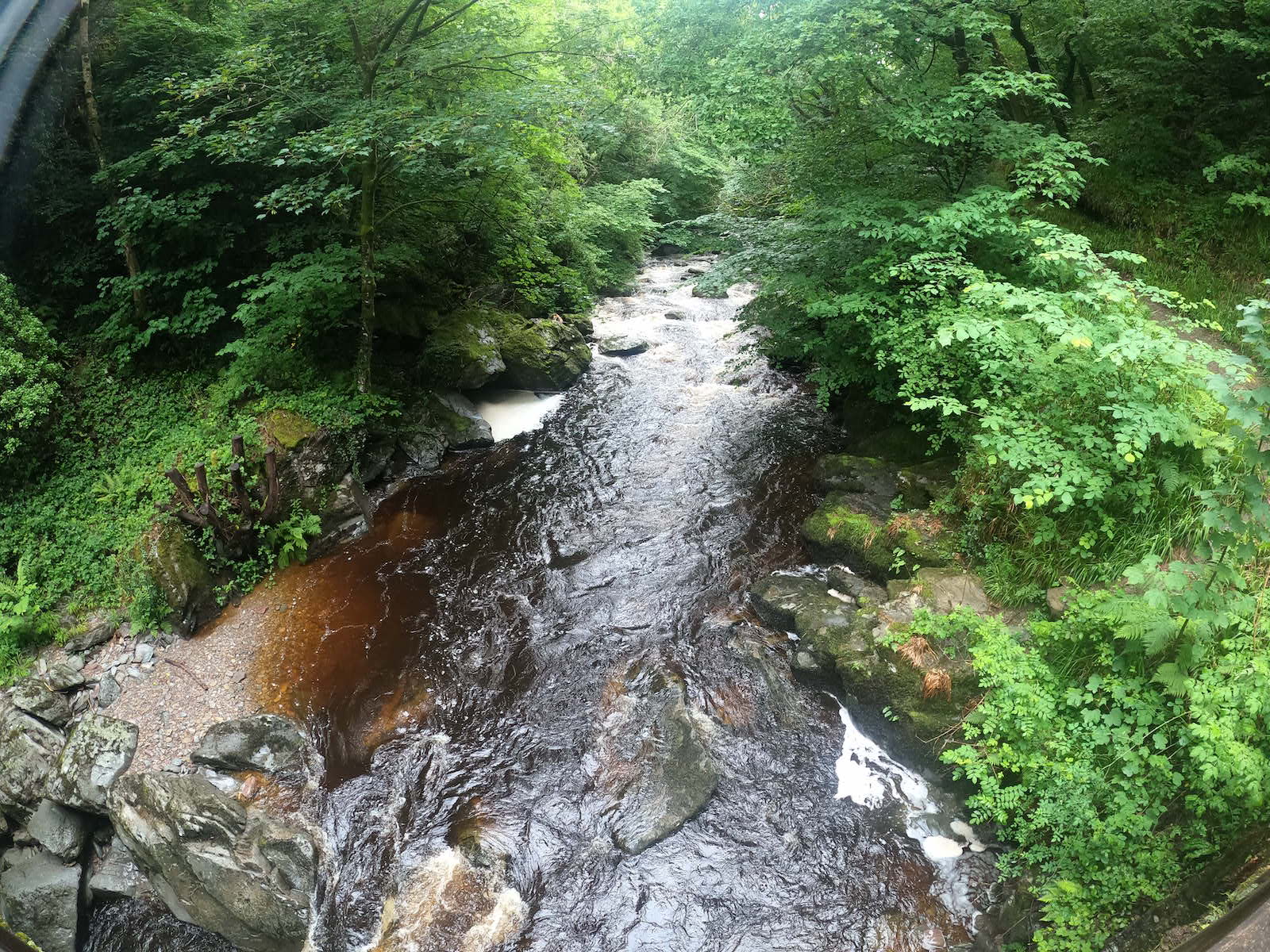 The river is now 100% catch and release and perhaps this does not suit this river where spinner and worm reigns supreme. In the past the rivers fish were abundant and anglers harvest did little to dent the population. The demise of the salmon has also lead to the loss of a vibrant angling community. Having fished the river at the end of its era of abundance I have mixed feelings remembering those anglers I once knew and a sense of pleasure that I was able to cast my line in better days. How I wish that future generations could enjoy the sport we had just a generation ago.
It was very pleasing to see the replacement bridge at the lower part of the river that allows the option of a circular walk from the top of Torrs Road to either Blackpool Bridge or up the Watersmeet.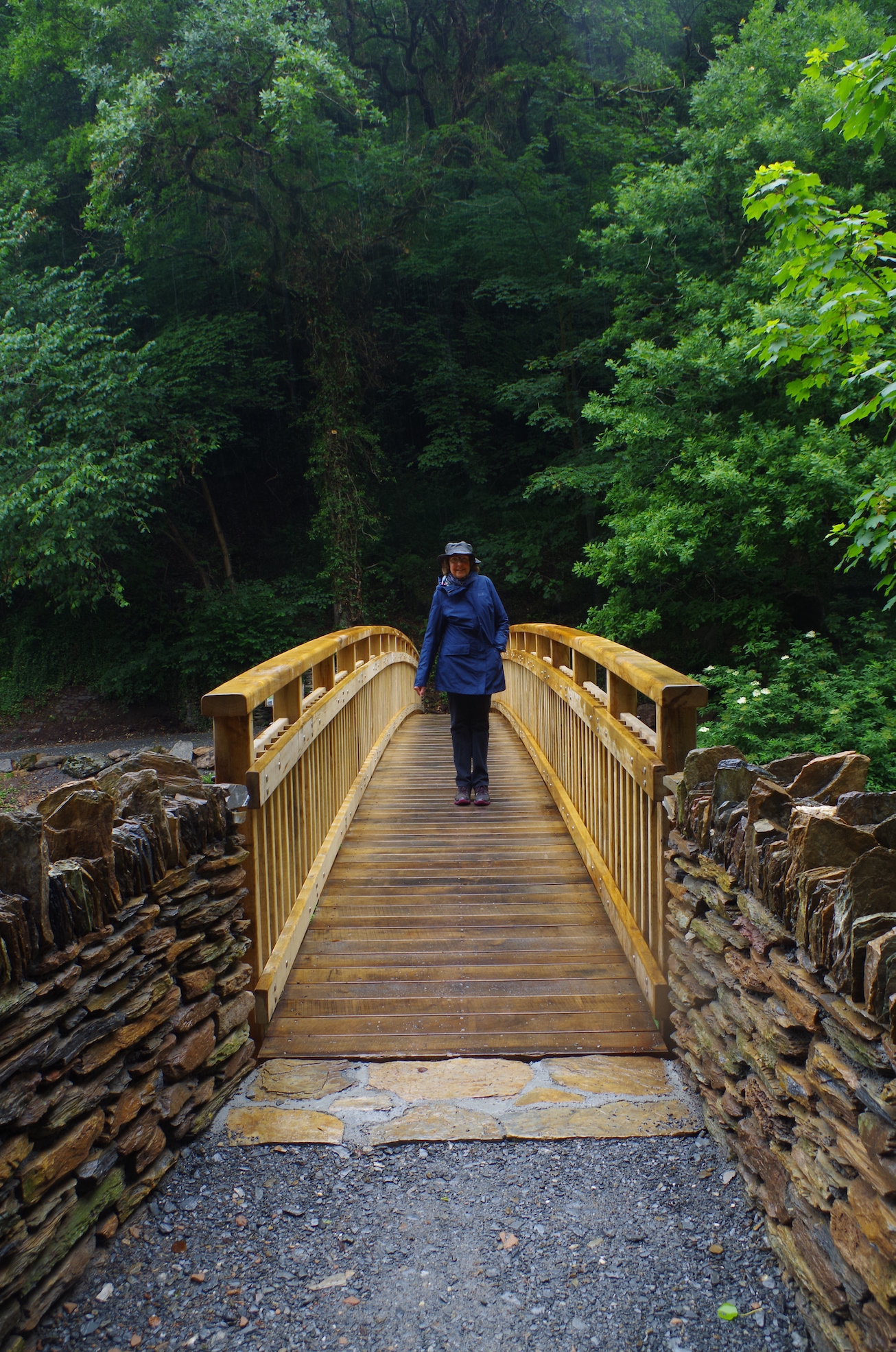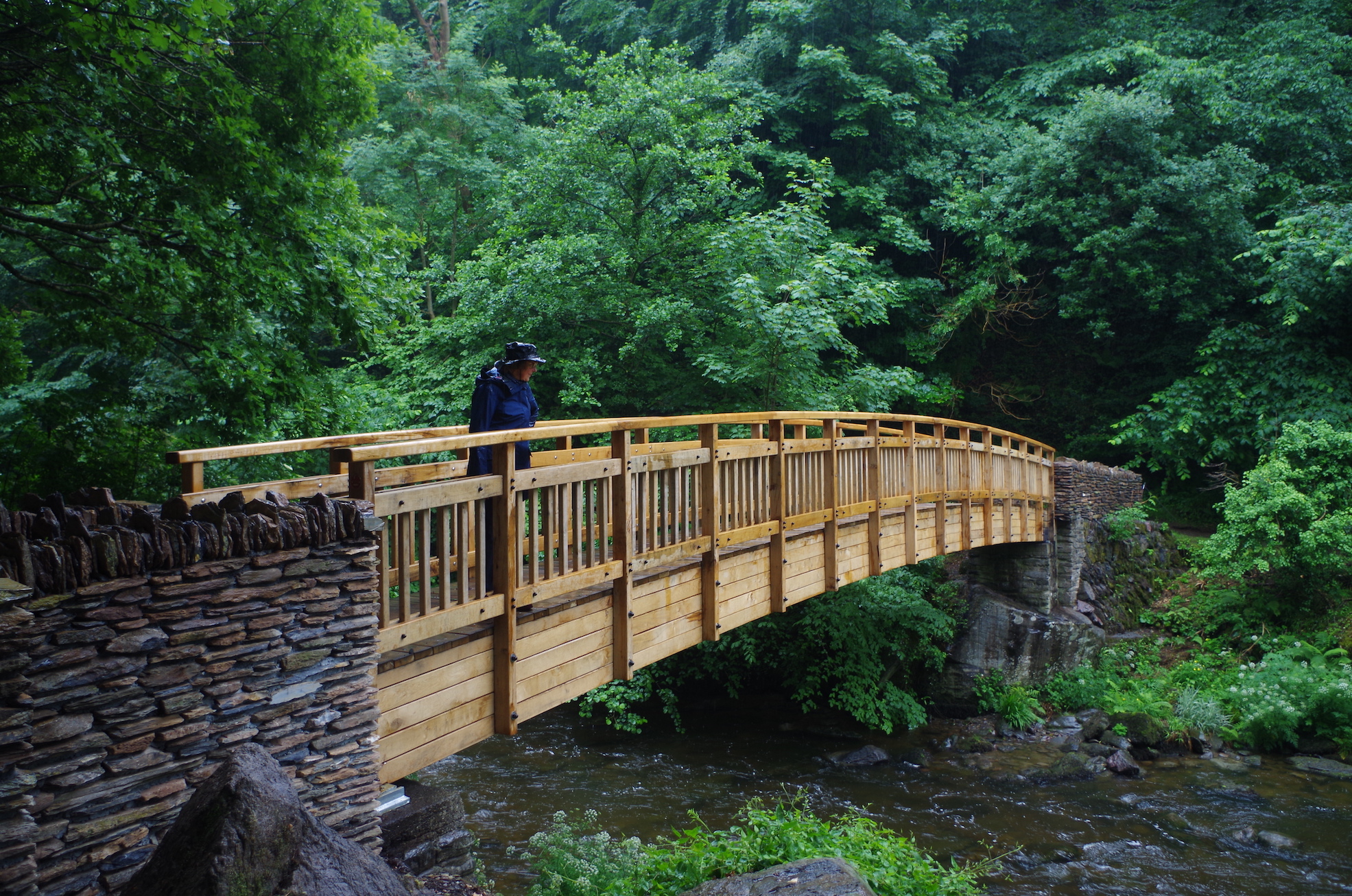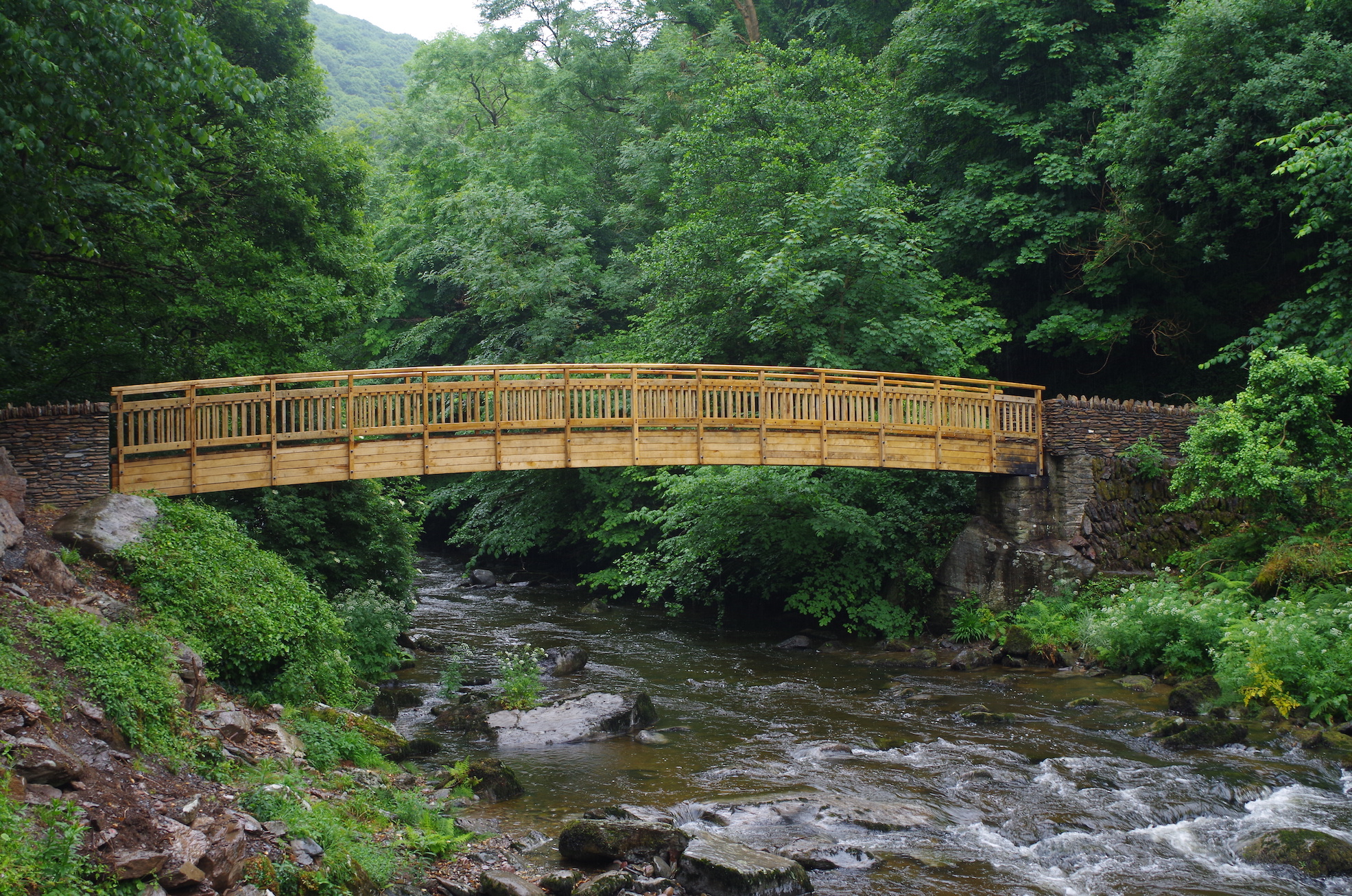 Today it was sad to see the tea rooms at Watersmeet deserted due to the COVID outbreak. The valley is normally alive with walkers and visitors but today it was far quieter.