With a boat trip off Ilfracombe cancelled due to a brisk wind I decided upon a short session with the lure rod in the hope of a bass. I timed my arrival at the mark two hours after low water as the flooding tide pushed over the shallow boulder strewn shoreline. The shallow water was a little murky with more suspended weed than I would like but if the lure can be presented I felt sure bass would be there. I had a Megabass spindle worm clipped the end of my line from the previous trip in similar conditions. This lure is weedless and can be fished nice and slowly in the snaggiest of water without fear of losing tackle.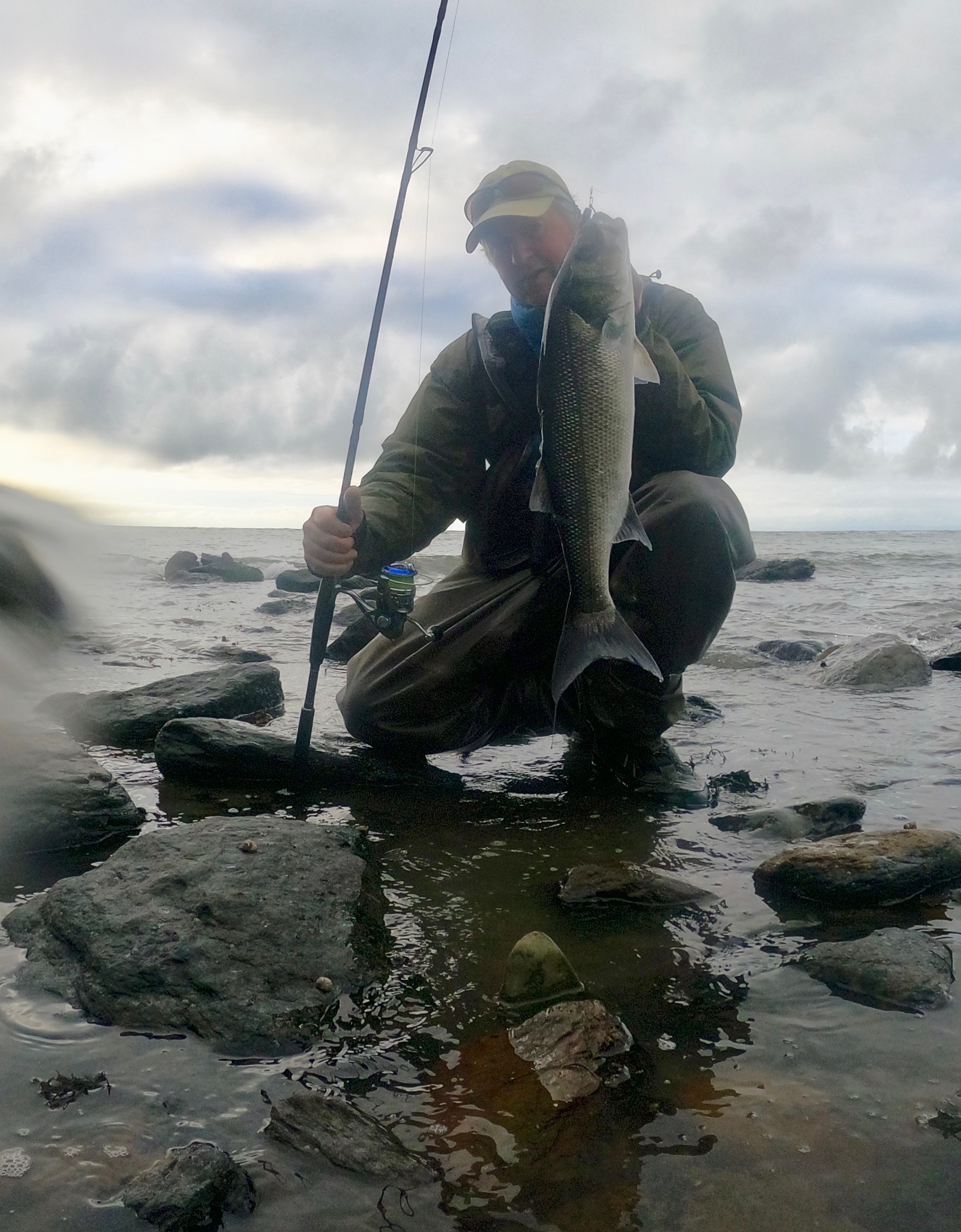 I started searching the water close in where weed was not so prevalent and after a couple of casts there was a  swirl and knock as a bass snatched at the lure. The next ten minutes were non eventful as I peached the mark carefully. A cast to an area of slightly clearer water brought a big swirl and an all too brief encounter.
My confidence was now high and as the tide pushed in my confidence grew. I followed the edge of the tide up and was rewarded as a bass hit the lure with thump. Line was ripped from the reel and the thin braid burnt my finger as I applied heavy pressure as the fish thrashed about in the weed. After a spirited tussle the bass was secured and at around 5lb despatched to take home for tea. I only take the occasional fish for the table returning any fish over 7lb and any under 4lb. Pan fried bass fillets are delicious!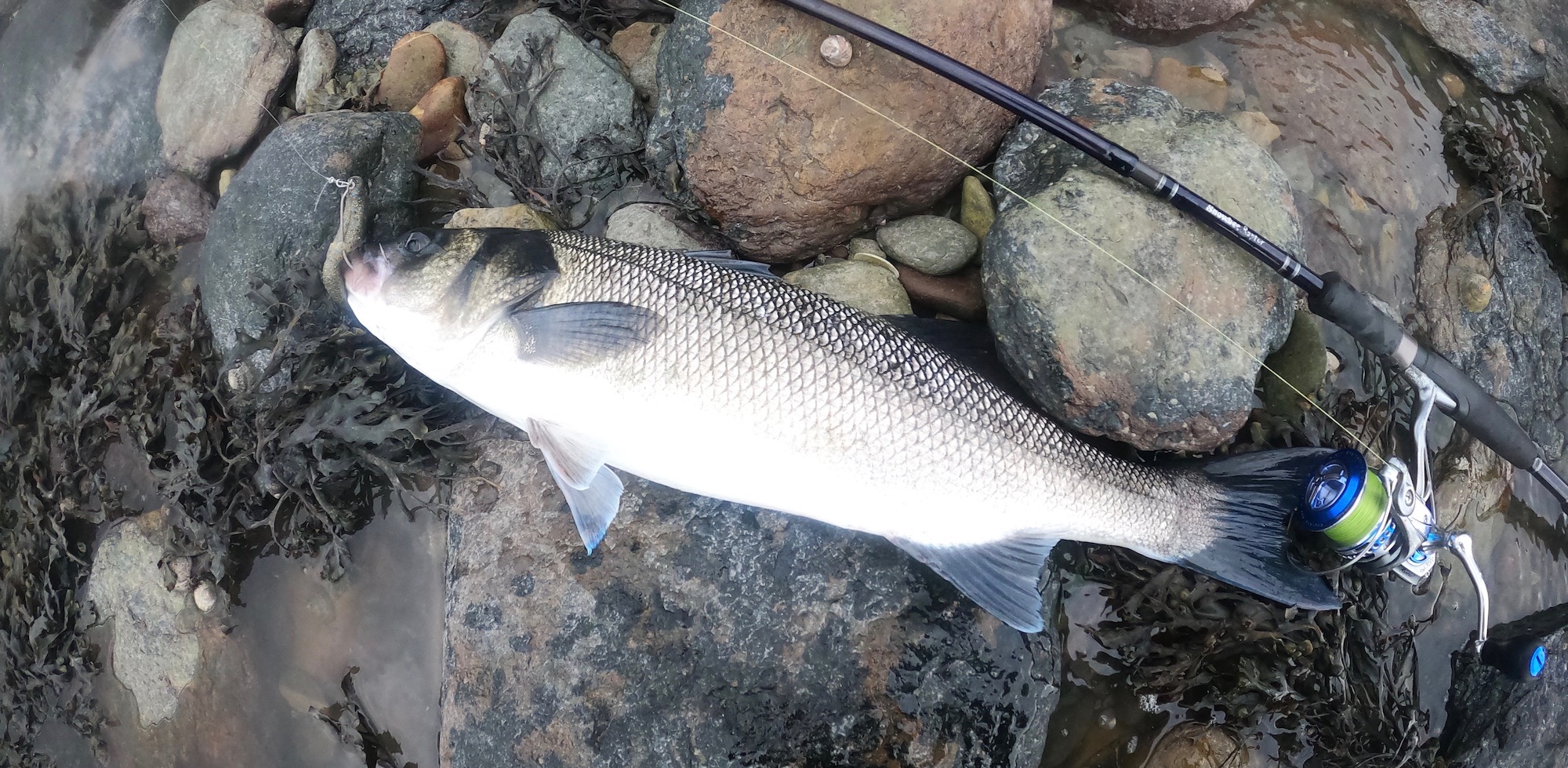 I continued to search the shallow water and  enjoyed another spited tussle with another bass of identical size that was slipped back into the shallow water. The fish swam strongly away and  I hope to encounter the fish again in ten years time when it will perhaps be a double.