Two North Devon Anglers set significant personal miles stones this week in different angling disciplines.
Dedicated mullet angler John Shapland spends many frustrating hours targeting grey mullet a species with a reputation for being difficult to tempt. John landed his 100th mullet of 2020 this week!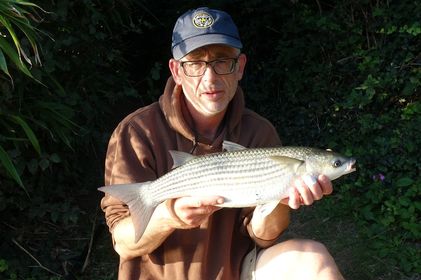 Ian Blewett is a keen all-round angler with salmon top of his agenda for much of the year. Ian took advantage of perfect conditions on the Taw to land the 100th Atlantic salmon of his angling career. He followed the feat up during the same session with his 101st!