SAFETY FIRST FOR WINTER FISHING
The paragraph below is from my Angling Column in North Devon Journal and is worth repeating here.
Once again there has been a tragic loss of an angler's life on the North Cornish Coast an area well known for its huge swells. The North Devon coast is also pummeled by these same Atlantic surges and anglers must be fully aware of the risks. Each winter I remind anglers of the safe guidelines to follow. Always check the tide and weather before choosing where to fish taking into account the wind direction and both the time and size of the tide. If fishing from potentially slippery rocks consider the impact of heavy rain not just whilst fishing but also accessing the mark and leaving.  Ensure that you tell someone where you intend to fish and your expected time home. Carry a mobile phone and keep it in a waterproof case. Always wear suitable footwear that gives a good grip metal studs can be excellent and cut through weed and algal growth. Modern lifejackets are lightweight and comfortable and significantly improve the chances of survival if you do fall in. When it comes to landing a big fish have a plan on how you will land it and carry a long-handled landing net or drop net. Alternatively use a strong enough shock leader to give a chance of lifting the fish safely from the water. I will repeat the frequently uttered quote no fish is worth losing your life for.
Well known North Devon Angler Jon Patten recently posted this :-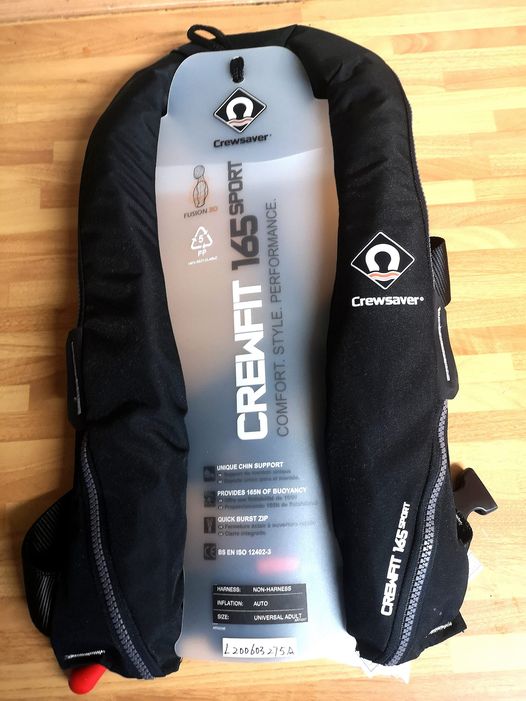 Ready for the next solo rock trip being as my wing man is out with a buggered back
My new life jacket from Summerlands Tackle
I've surfed some monster waves in my time… But even I know that I'm not as fit nowadays and my reactions are slower
God forbid anyone being washed off the rocks or beach into the cold sea water… The weight on you is instant as the water absorbs into your clothing and senses slow down considerably as the cold winter water takes hold … Its a struggle for even the fittest of us….
It literally becomes seconds to the point of exhaustion as you fight the winter swells and cold water
I was washed overboard several years ago in early spring as the guard rail on the boat snapped as I lent against it some 4 miles out to sea in this country while sharking locally here in Devon/Cornwall ..
Cold and exhaustion took hold quickly and I was super fit back then…. It was only sheer luck that got me back in that boat…..
Note I had only just taken my floatation suit off as it was so hot… Wrong move
I now have piece of mind knowing that if I should accidently go into the water at least I stand half a chance.
Another good idea is to load the what three words app onto your mobile phone. See below advice from our local village information group.
 WHAT THREE WORDS
The whole world has been divided into 10 meter squares each with a unique 3 word combination.  We are informed that all emergency services use it as well as the Council Highways dept and utility companies.
You can find the words applicable for your house (front door) and keep them by your phone for emergency use and of course with a mobile phone and the free download app you can report a fallen tree, water leak etc. very accurately as when you open the app it knows where you are and gives the 3 words.
Follow this link and it will give you the village hall  https://what3words.com/caressing.deadline.resort
You can expand and enlarge the map to your doorstep and find your unique 3 words.
Please do use this potentially lifesaving tool as we know that Postcodes are not unique.