SOUTH MOLTON ANGLERS ENJOY DOUBLES BONANZA AT BLAKEWELL
I joined several members of the South Molton Angling Club Blakewell Fishery. What a contrast in weather conditions compared to last weeks Christmas competition that saw anglers greeted by frost and mist rising from the water. This week was dark and overcast with occasional outbreaks of heavy rain.
The dark and gloomy conditions did little to dampen the enthusiasm and good humour of the South Molton anglers who were all pleased to be out in the fresh air casting a line.
I decided to head for the area that had been producing the previous week and started off with my favourite olive damsel nymph. After half an hour without a pull I decided to try a different pattern. I could see that other anglers were catching steadily so the trout were obviously feeding. I glimpsed a big rainbow cruising just a rod length that convinced me to stay put. A bead headed black lure soon brought a rainbow of around 1lb 8oz. A few casts later I glimpsed the large rainbow again this time converging on my lure! The mouth opened and the line drew tight, the rod hooped over and a few anxious moments followed, a big trout lunged to and fro before being coaxed over the rim of the net. At thirteen pound it was a fish to bring a broad smile and set the hands a tremble.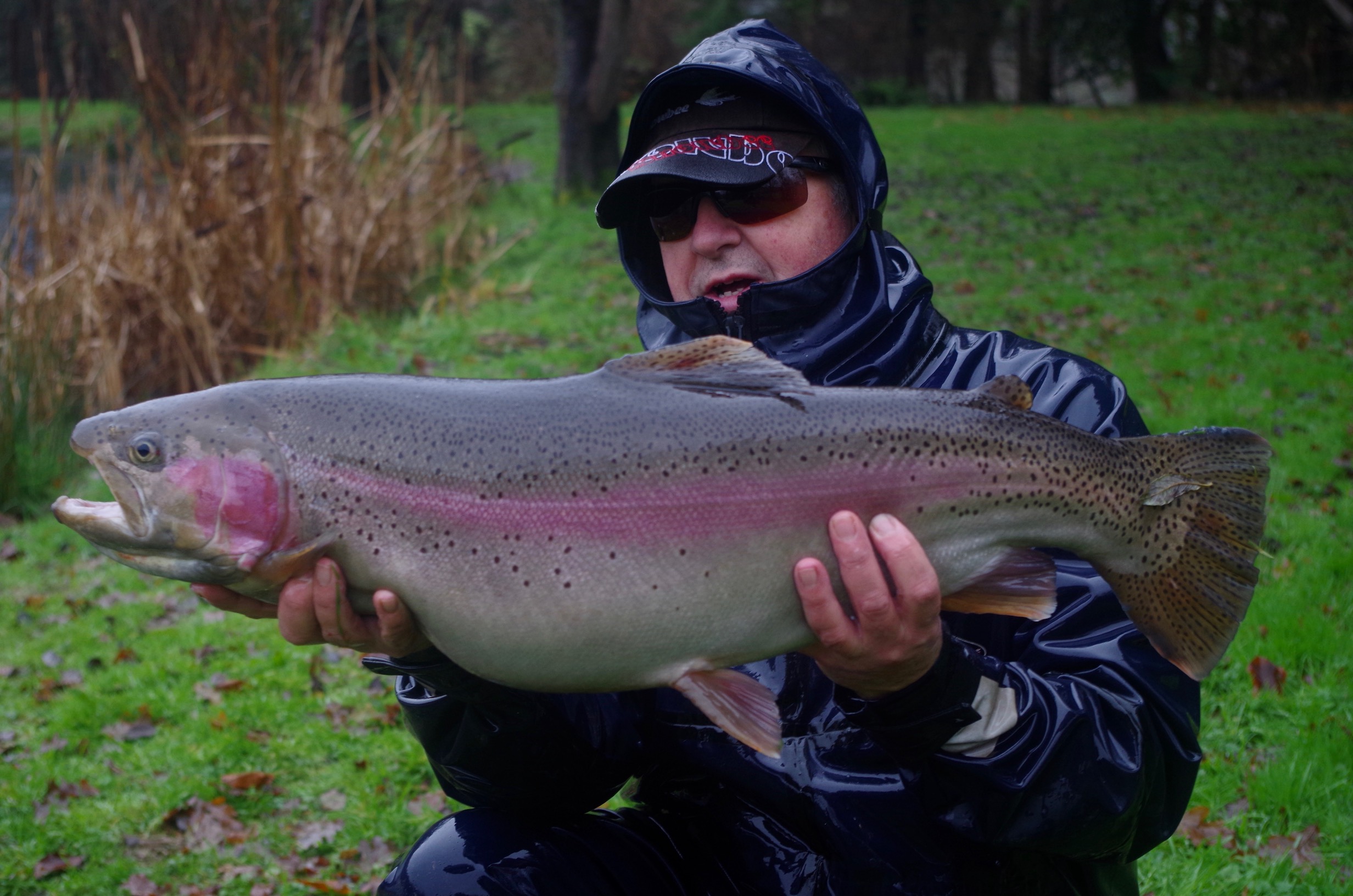 Amazingly twenty minutes later I caught sight of another big trout as it followed my lure nailing it just a few yards from the bank. This one pulled the scales to 11lb a very pleasing brace of trout for 24lb.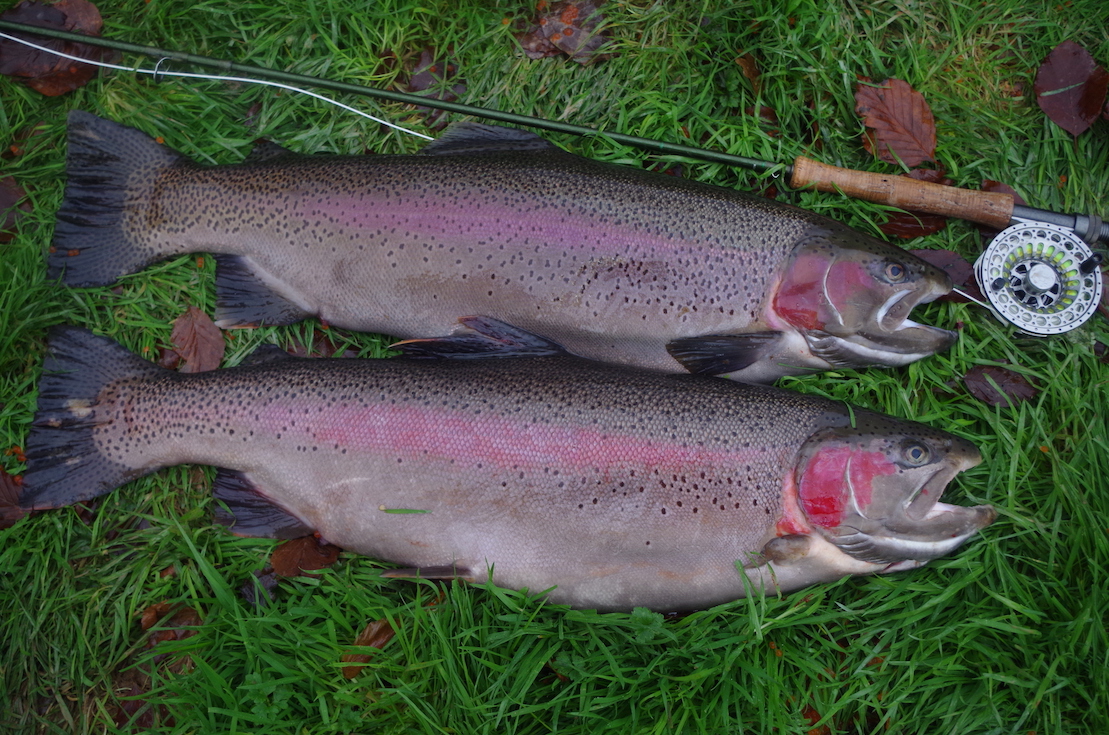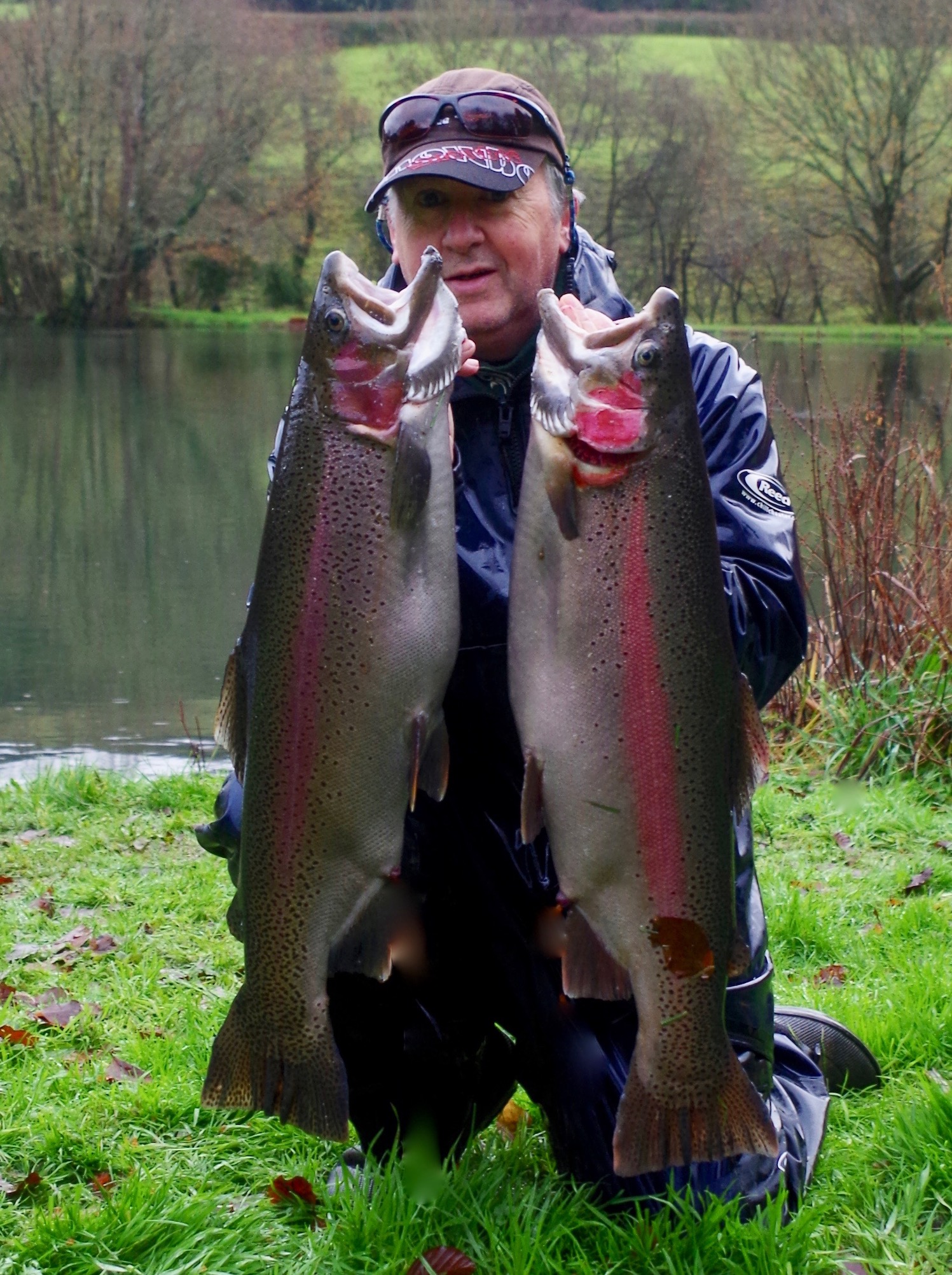 Shortly after this on the opposite bank Matt Kingdon was into another Blakewell beauty that pulled the scales to 14lb 6oz. After completing my own limit I wondered over to get a picture of Matts and found he had a fine rainbow of of 9lb 12oz to go with it.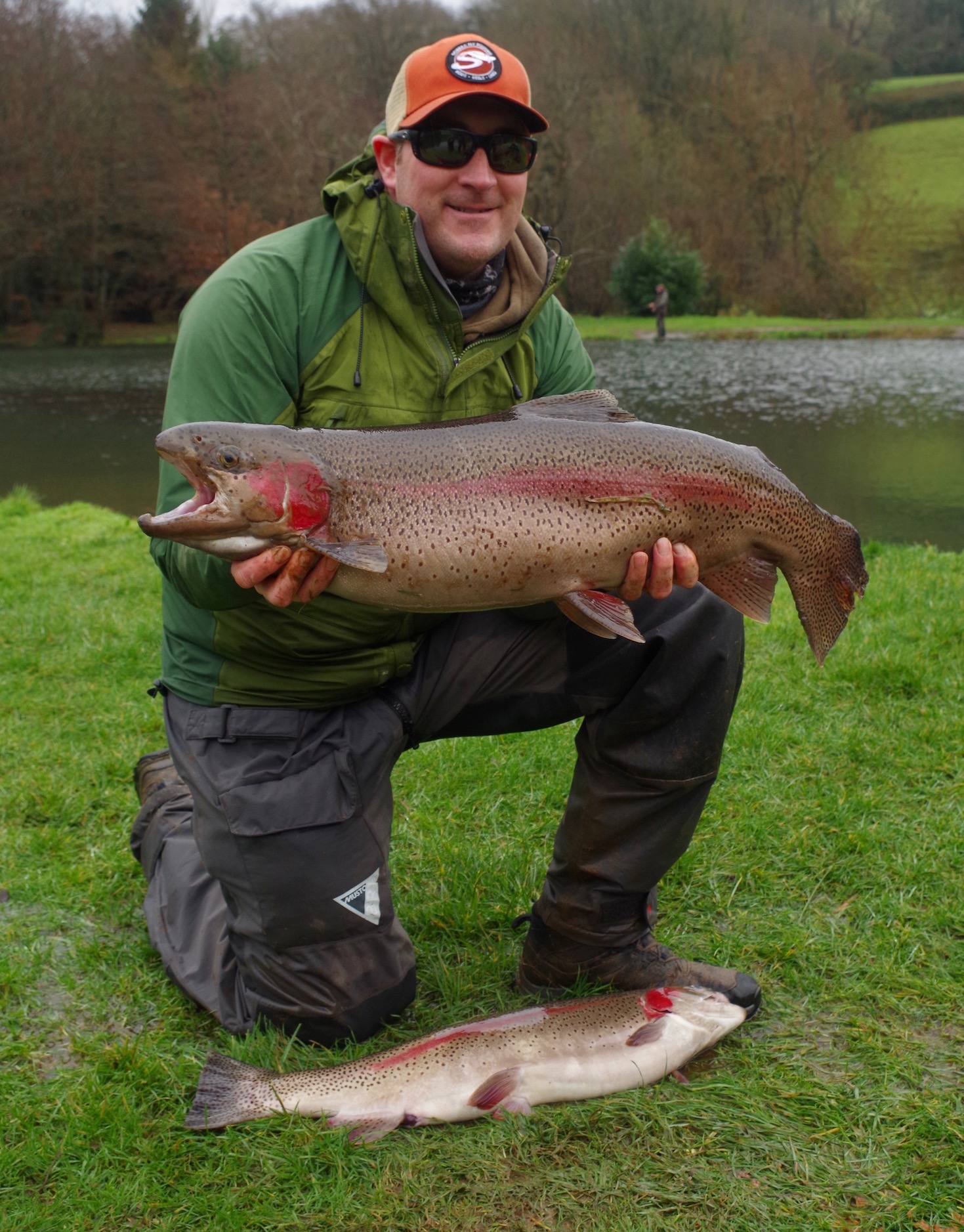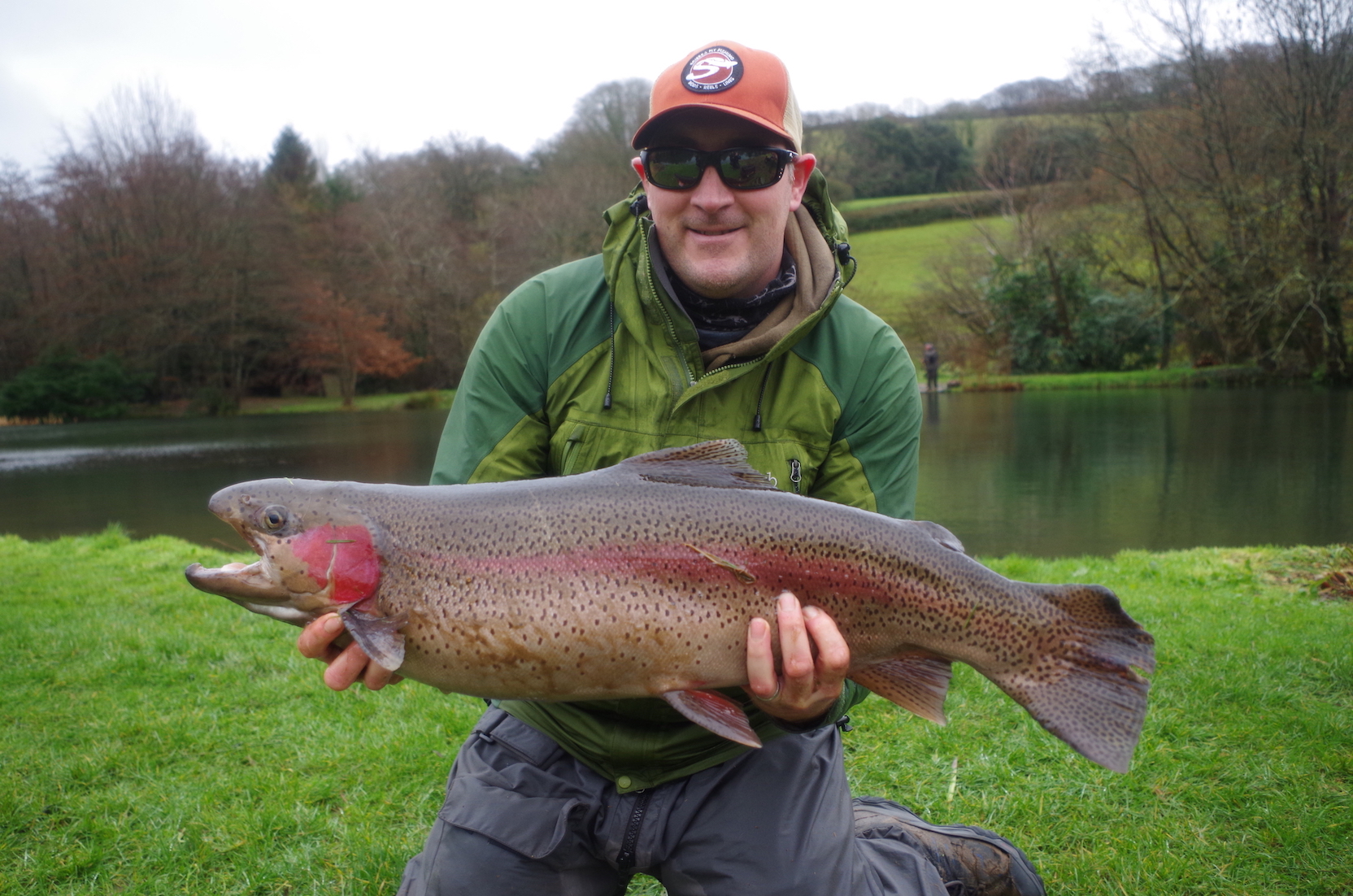 Amazingly back on the bank where I had enjoyed success Jim Ricketts was battling a good fish and we all watched on as his good friend wielded a net that was slightly undersized. We all felt relieved for him when the 12lb 14oz rainbow was safely banked.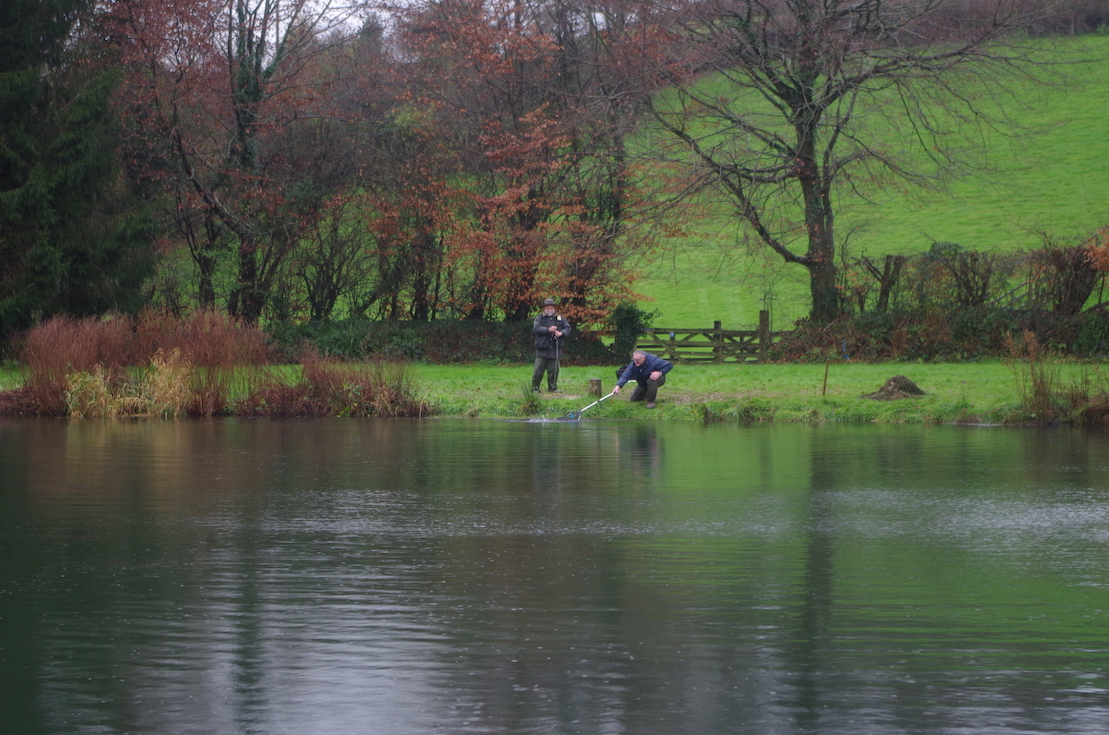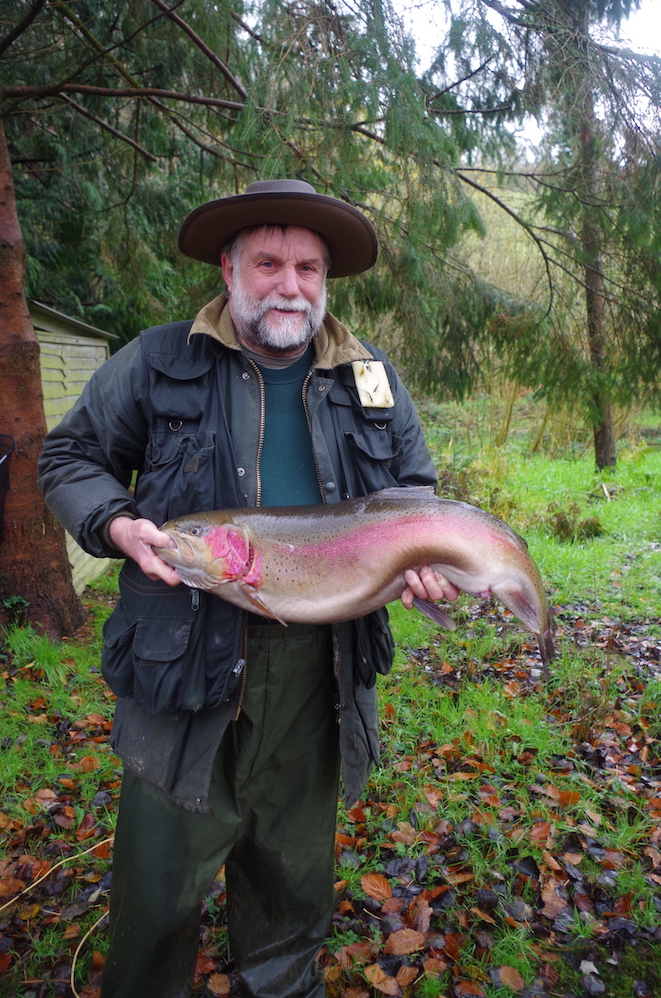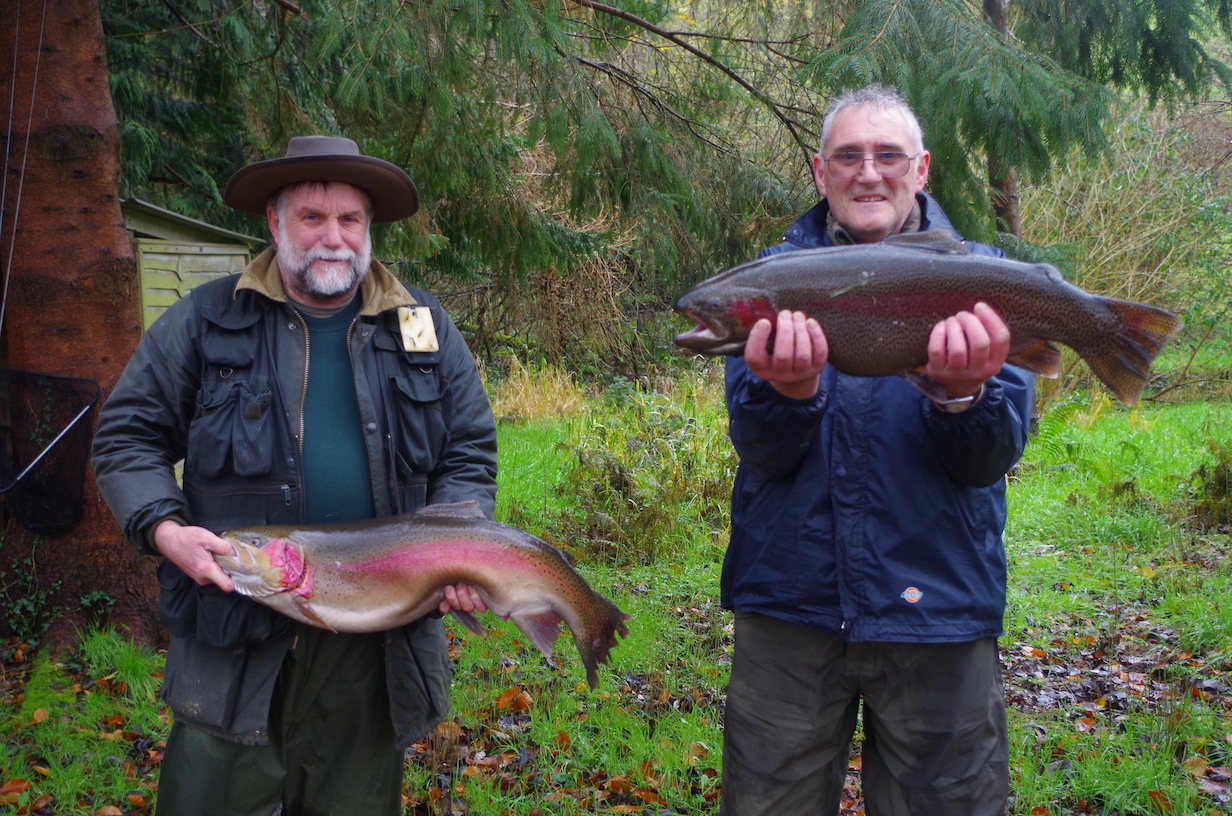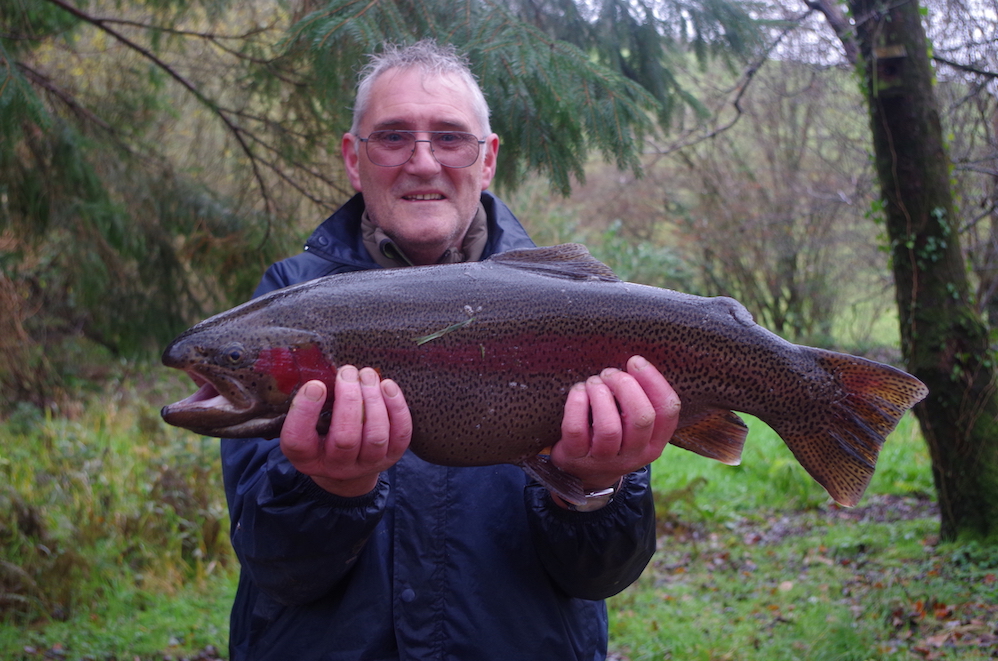 The club had enjoyed a great Sunday mornings sport despite the gloom laden sky. Six big rainbows were banked by lunchtime along with plenty of table sized fish.