Many thanks to Kody Chugg and Ollie Passmore for sending me this account of their recent trip to Cornwall in search of wrasse.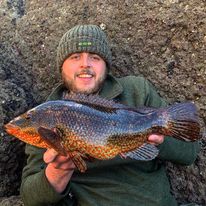 Got up early hours of the morning, and set off down to Cornwall. Sun shining and a favoured wind in search of a big ballan wrasse. Several marks ventured, fishing crystal clear water. Lots of little taps with baits getting stripped by little wrasse. Last mark we went to we were fishing over low. Missing some really good runs from hook pulls. We both managed to catch a good few fish together.
Fish care with wrasse is vital. These are fragile fish that need to be taken care of, unhooking carefully and resting in pools. Wrasse definitely are in decline compared to years gone by, due to commercial fishing, and taken to Scottish salmon farms. Wrasse are so valuable for the seas Eco system and keeping reefs and corals etc healthy. Great fun fishing and each one being so different and remarkable colours. Crab and hermits doing the business. All on running ledger rigs with 1/0 circle hooks. All in all a great day fishing!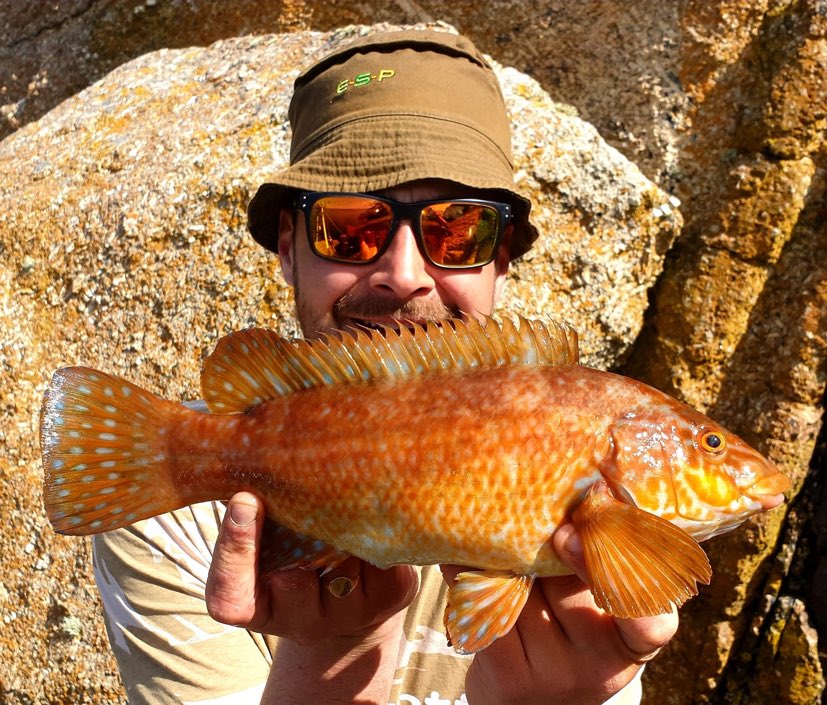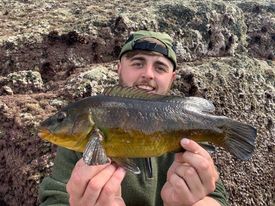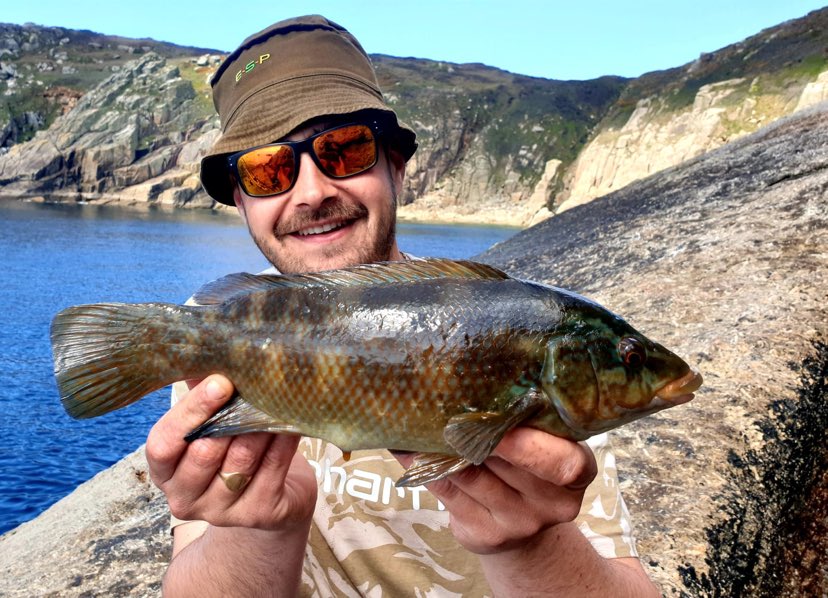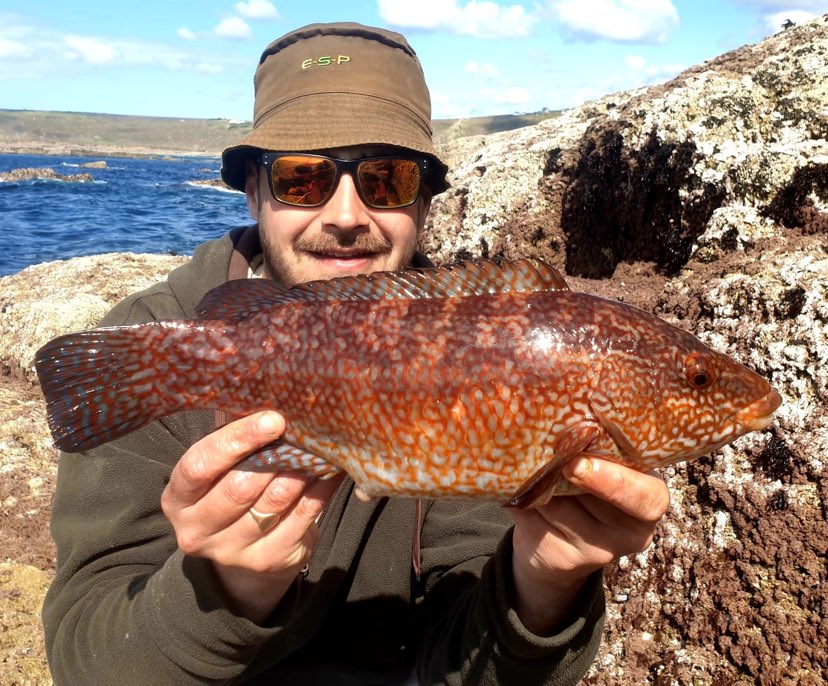 Footnote :- Reading Ollie and Kody's article takes me back to a trip I enjoyed to the South Cornish coast almost forty years ago with Combe Martin SAC secretary Nick Phillips. A couple of days were spent exploring the rugged coastline where we landed several specimen wrasse the best If my memory serves me correct pulled the scales to 6lb 8oz a fish that is still my PB. Wrasse of over 5lb were comparatively common back then both in Cornwall and along the North Devon coast where I landed fish to 5lb 15oz. I mention this as it highlights how fishing for wrasse has declined over four decades.