Mark Jones made a very unusual catch on Sunday off Lundy! A 52lb Sunfish hooked on baited small 3 hook feathers with Braunton Bait Box session squid. "Never seen anything like it put the rod down to unhook my sons 5lb pollock and he saw my rod tip rattle then all hell let loose. Very unusual texture and smell, quickly weighed and released.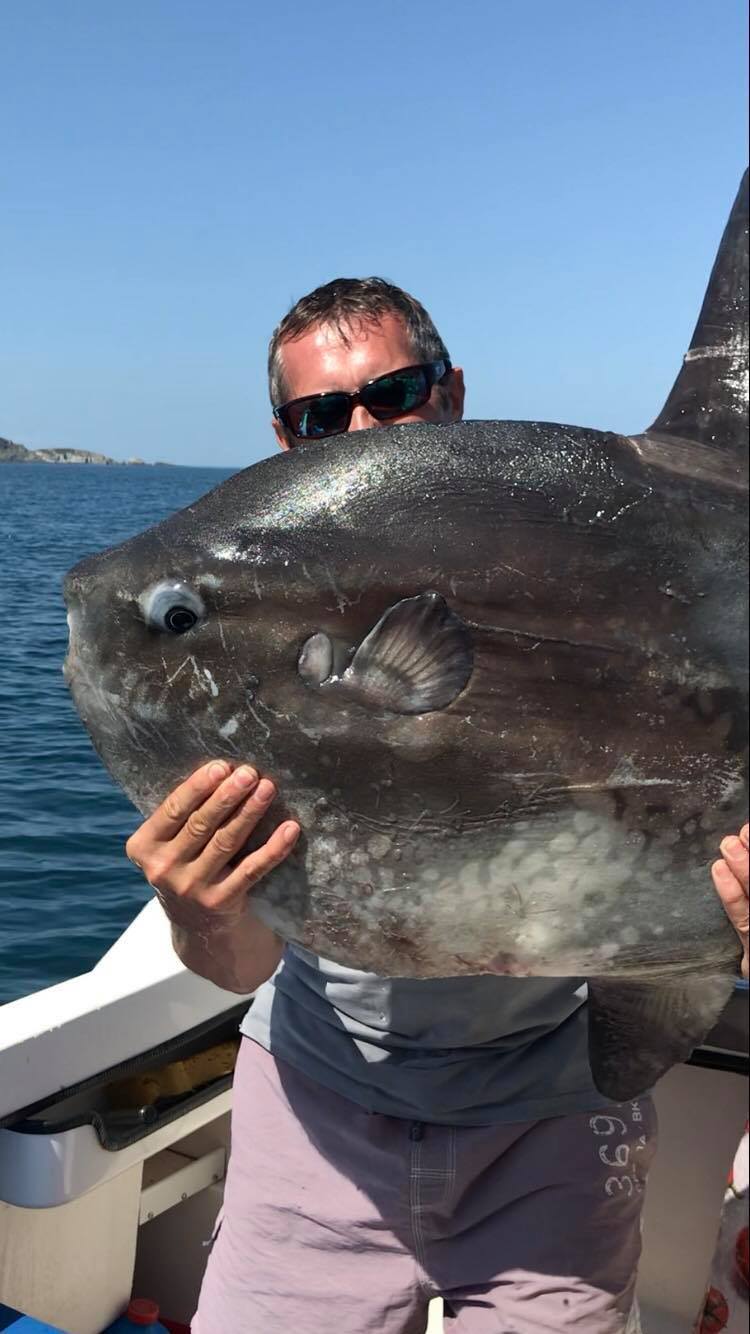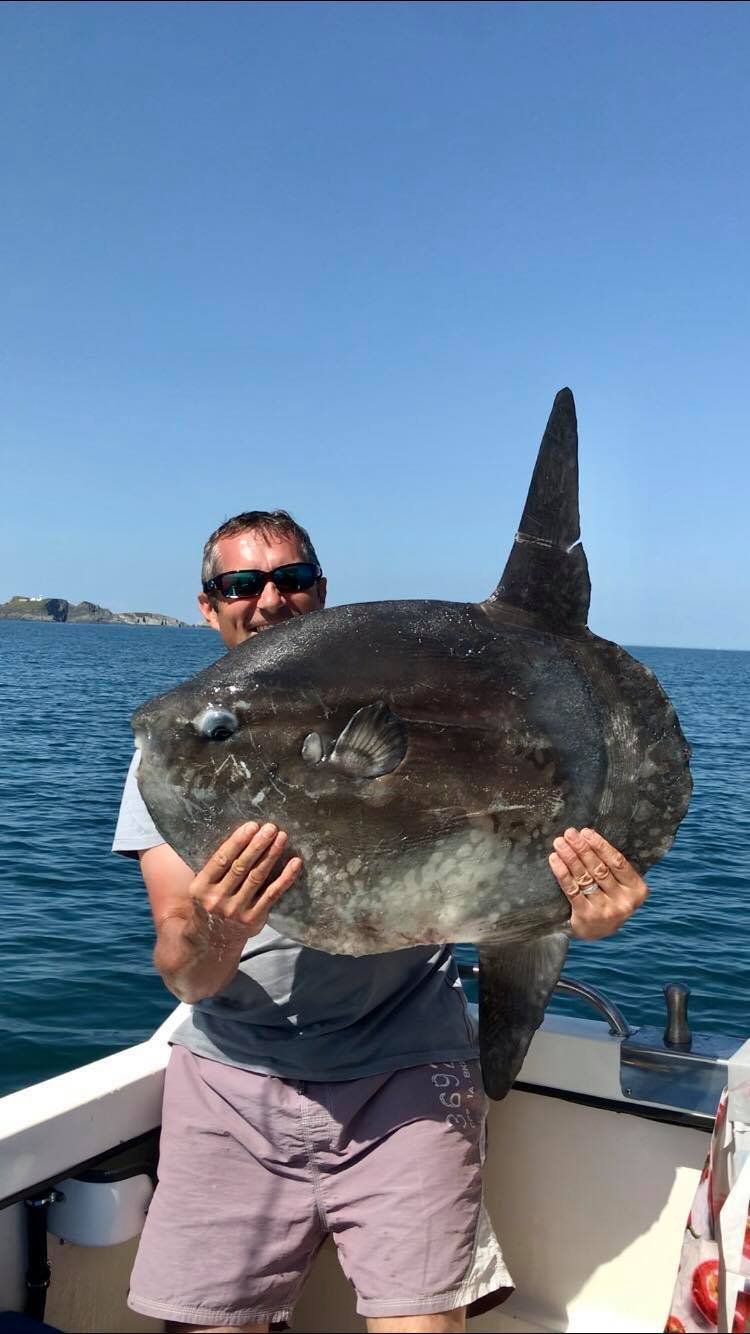 The fish sets a new Combe Martin SAC boat record.
The British Record for a boat caught sunfish is 108lb caught off the Welsh coast in 1976. It is unlikely that this record will be beaten as the fish would need to be killed for weighing ashore something few of todays conservation minded anglers would contemplate.