Many thanks to Martin Turner for the report
Bideford and District Angling Club versus Plymouth and District Coarse Angling Club,
Tarka Swims,.
Results Individuals :
1st Kevin Shears 37lb
2nd Les Polden 34lb 4oz
3rd Keith Mountjoy  29lb 11oz
4th Nathan Underwood 25lb 1oz
5th Graham Johnson 22lb 11oz
6th Colin Cherrington 19lb 12oz .
Team results BDAC 230lb 4oz PDCAC 63lb 4oz Over both legs 264lb to 93lb .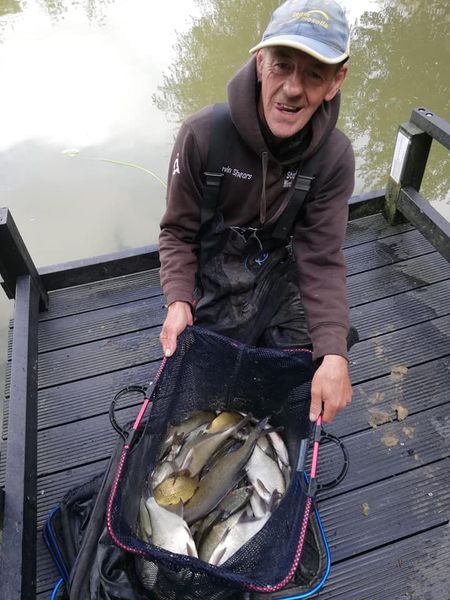 The second leg of this annual 12 aside competition was held on George's Lake , we got a brief soaking whilst setting up but the day improved for the 5 hour contest, Kevin led Bideford to a resounding victory, with an impressive net of mainly skimmer bream caught on the pole on peg 7 . Bideford filled the top 4 berths, 2nd place was Les with another pole caught net on peg 11 . Plymouth's best, Graham Johnson took 5th spot with a feeder caught net of carp on peg 8. We thank the lads from Plymouth and hope to see them all again next time.