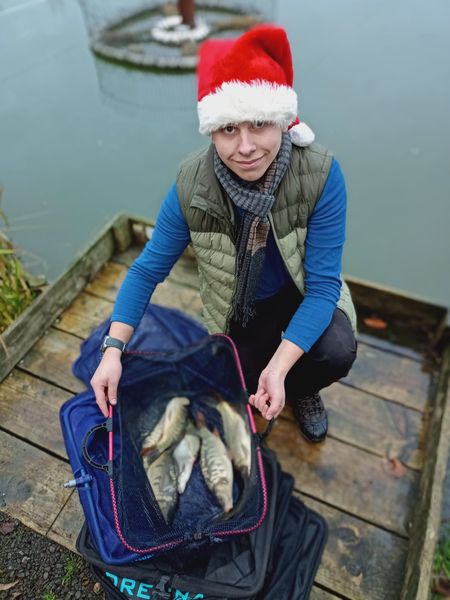 Coarse Section Christmas Match Results:
1st Stephen Craker  33lb 14oz
2nd RogerAckroyd  28lb 12oz
3rd John Lisle  16lb 15oz
4th Keith Copland 12lb 1oz
5th Keith Mountjoy 10lb 14oz
6th Nathan Underwood  10lb 2oz
7th Adam Wheeler  9lb 1oz
18 anglers fished. This was also our final match of the season, Stephen's third victory of the series moved him into 3rd place in the league, Nathan's 6th spot was enough to ensure top spot and win our matchman of the year. Kevin Shears settled for runner up 5 points behind the winner.
Stephen drew on peg 17 and landed a great net of carp on pole fished red maggot over micro pellets, Roger ,on the peg nextdoor ,also had carp plus a good bream on similar tactics. 3rd placed ,John fished on peg 12 . Once again the deepest pegs dominated the overall results, although this match we paid 4 sections which ensured that the shallower end had something to fish for.
Thanks to you all who have supported our competitions, stay safe have a good Christmas and see you all next match ,on January 9th. 2022