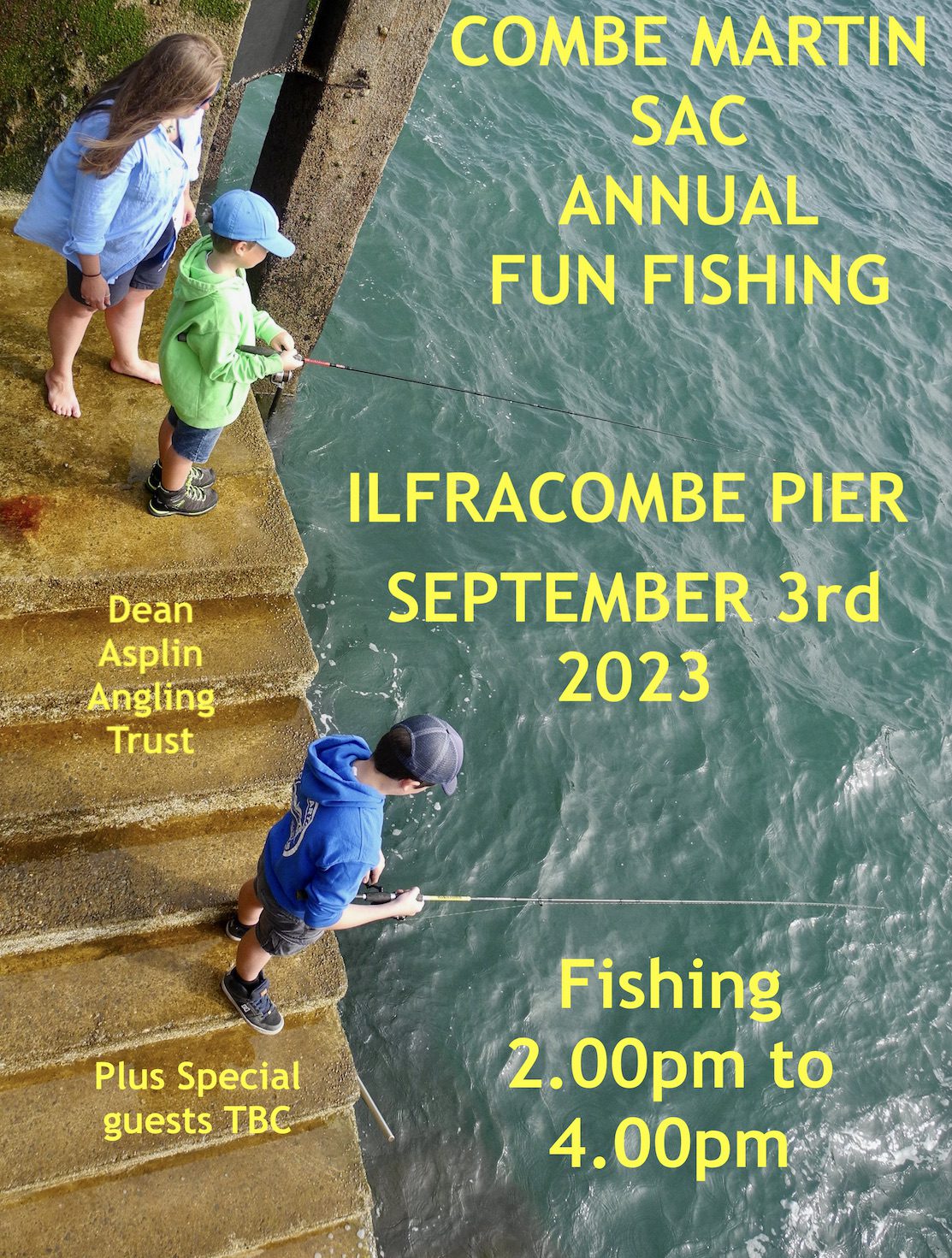 Combe Martin SACs annual Fun Fishing Event coincides with the Sea Ifracombe Festival. This years special guests include Mat Mander from the D & S IFCA, Dean Asplin from the Angling Trust and hopefully members of the Local Coastguard and RNLI. There will be a friendly competition as in past years and the opportunity to talk with local anglers and our special guests.
The club look forward to meeting up with local anglers as participants or just for a chat on the day.
The event is free to enter. All junior anglers must be accompanied by an adult.