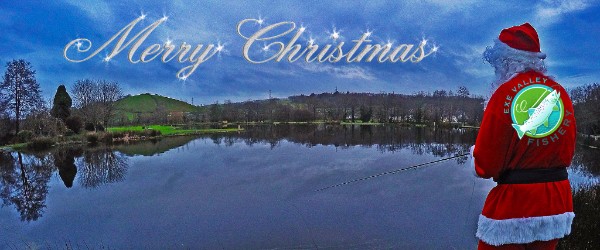 Merry Christmas from Exe Valley Fishery. Escape the house and enjoy some festive fly fishing on Tuesday 27th December 2016
During the time of year when inboxes overflow with never ending marketing and BUY NOW buttons I don't want to add to the pile so will keep this brief and hope that there may be something of interest!
I would like to wish all the people who have supported the fishery and fly fishing school for so many years a very Merry Christmas, thank you for visiting. If you need to escape into the fresh air next week, we will only be closed on Christmas Day & Boxing Day, reopening on Tuesday 27th Dec 2016.
Best Wishes,
Nick Hart
Fly Fishing Guide @ Exe Valley Fishery