Wistlandpound has been producing some good brown trout with several fish of over 1lb banked. Jason Hayes has had success with both brown trout and good quality Rudd. The Rudd are present in large numbers and can offer great sport on light fly tackle taking small dries and wets. Large wild browns feast on the Rudd fry and have been caught to over 3lb. The water clarity is excellent this season with no sign of the prolific algae blooms that have blighted the venue during recent seasons.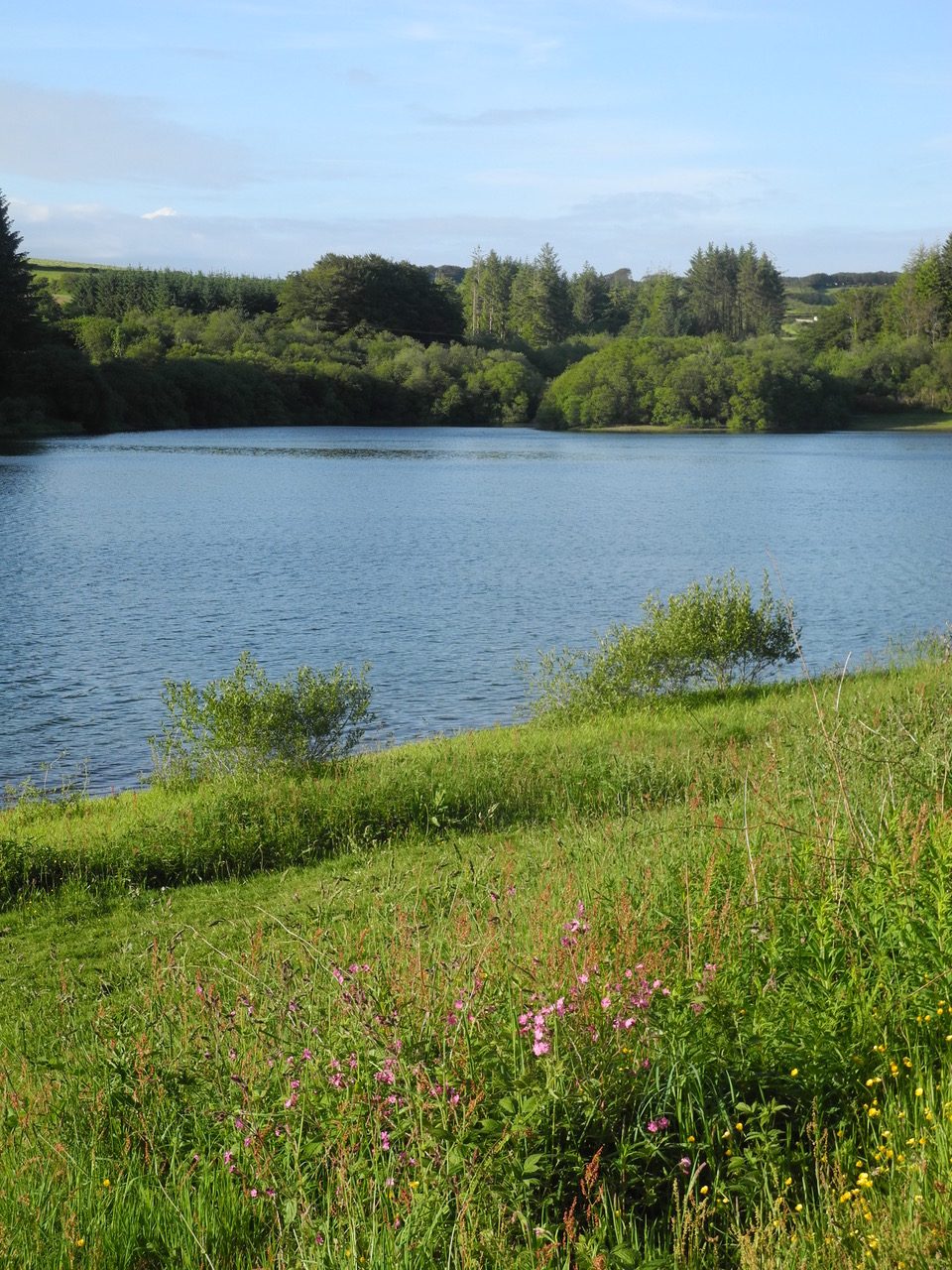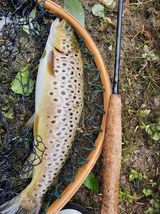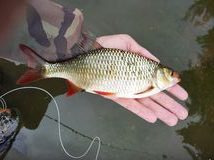 Kennick – The air and water continued to warm up in June, with a mid-month cold snap and heavy rain freshening the water. Weekly rod averages fell from 4.32 to 2.37 fish per angler as the month progressed. While some rising fish were taken on Beetles, Black Hoppers, Claret Snafflers, or Green Klinkhammers in the evening rise, most fish were caught subsurface with a slow figure-of-eight retrieve, using either nymphs (Diawl Bachs, Buzzers, and Montanas) or deeper fished lures (Tadpoles, Boobies, Cats Whiskers, and Kennick Killers). Favoured locations included the north end at Smithacott and the Causeway, Sycamore Wall, with boat anglers catching well in The Narrows and Boat Bay. Notable catches included nine rainbows to 3lb4oz by R.R., three rainbows to 3lb 8oz by Geoff V, and nine rainbows to 3lb caught by Malcome U.
The Snowbee Top Rod Competition was held on 13 June, and won by Alec Hoare of Abbotskerswell, with a bag of five fish weighing in at 8lb 12oz.
Siblyback – Some excellent fishing was enjoyed by Siblyback anglers, with rods averaging 3.16 fish per rod over the month. Plenty of beetle activity meant that fish were looking to the surface to feed, although with such plentiful food available, the fish were often very picky, and would ignore anglers' offerings. Stocky Bay proved to be the most productive location, with a Damsel Nymph or Orange Gold Head nymph fished on a floating line and long leader proving successful in the deeper water by the dam. An Orange Blob fished as a dropper, with Black and Green Goldhead fished on the point also produced good results. John R had a couple of excellent sessions, catching eight rainbows to 2lb 6oz and eight rainbows to 2lb 8oz.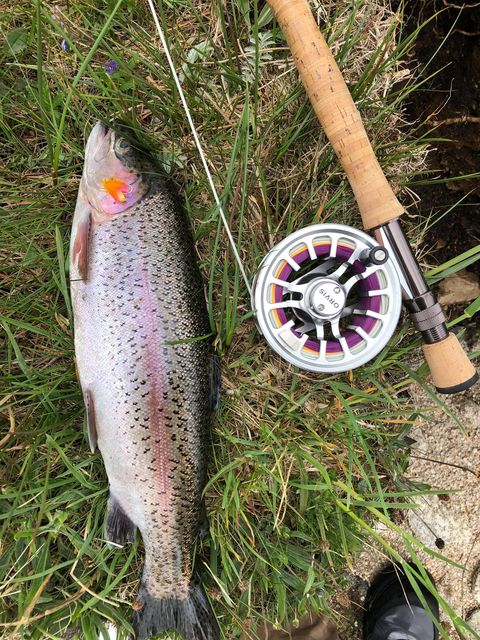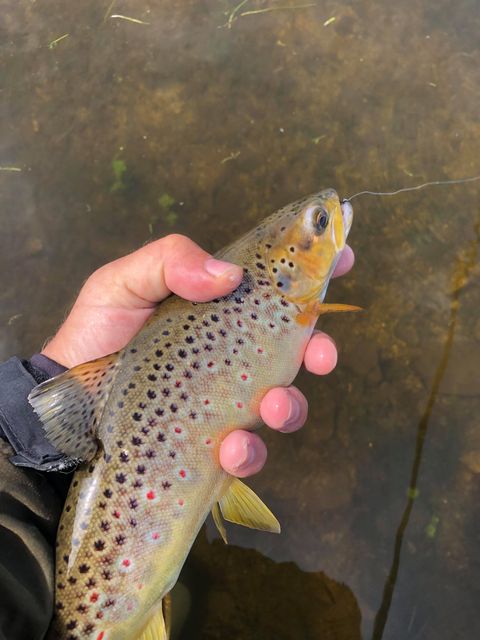 Burrator – Anglers enjoyed another great month's fishing at Burrator, with anglers averaging 3.2 fish per rod, with the best locations being Longstone, Discovery Bank, and Sheepstor. As the month progressed, more Hawthorns and Beetles were evident, and plenty of surface activity (particularly during the morning and late afternoon), when floating lines and long leaders performed particularly well (especially when there was some cloud cover).Earlier in the month the fish tended to be at various depths – Mark M caught eleven fish on Black Buzzers and Pheasant Tail Nymphs, while Miles P caught twelve fish on a Pearly Spider and Tungsten Hares Ear.
Stithians – The fishing has really picked up at Stithians now – anglers averaged over 3.6 fish per rod, with early morning and evening sessions particularly productive. Numerous beetles blown onto the surface have produced some excellent dry fly fishing (Beetle patterns and Hoppers both caught well). Fish have been well spread out, and generally eager to feed near the surface – Mossops, Carnmenellis, and Yellowort Bay all proved to be excellent locations. Catches of note included bags of ten rainbows to 2lb caught by Tony C., seven fish to 2lb 9oz caught by Warren C., three rainbows to 2lb 8oz caught by Robert G., and ten rainbows and a small brown caught by John H.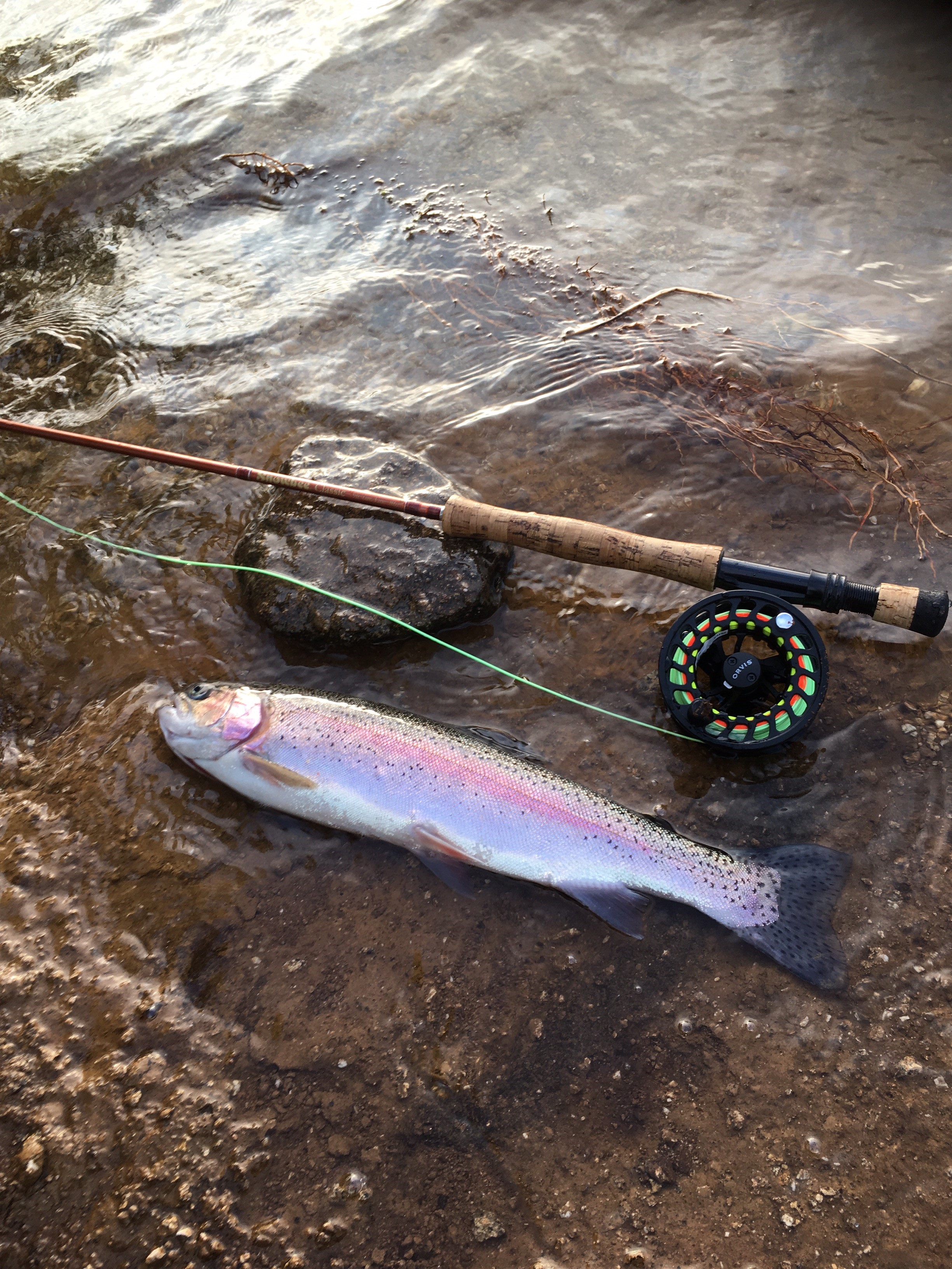 Colliford – Weekly rod averages improved over the month, with the best week producing an average of 4.2 fish per angler. As is usual with Colliford, fish were well spread out around the lake, where keeping on the move with a stealthy approach produces good results. Fish have been feeding well throughout the day (with a lot of surface activity at first light and late evening), and if not on the surface, then no deeper than about one metre, so a floating line, often with a slow retrieve (or dry patterns fished statically), produced the best results, with fish often hitting the fly as it touched the water or on lift-off. Hoppers, Beetles, Sedges, Spiders, Hares Ears, Soldier Palmers and Buzzers all produced results, with the best bags including eleven browns caught on a Bibio by Philip H., Barbara L. catching thirteen browns to 1lb, and Daniel T. catching a bag of sixteen browns.
Fernworthy – Plenty of excellent bags were caught at Fernworthy in June, resulting in a rod average of just under four browns per angler. With plenty of insects being blown out of the woods onto the water, fish generally were feeding at or just below the surface, and smallish flies fished on the surface or just under with mixed retrieves produced the results. Fish fed well throughout the day, and would take eagerly even if not showing. Successful patterns included Zulu, Spiders, Black Nymphs, Gold Head Hares Ear, and Hoppers. The North Inlet and Permit Hut Bank both proved productive locations, with fish often fairly far out in the rippled water. Andrew Gooding enjoyed two good sessions catching twenty six fish; Andy W. caught ten browns to 2lb, as did Charles B., while Kevin Primmer caught twelve fish from a float tube, and David G. had fourteen fish.
Roadford – Here the fishing has been relatively quiet, with the fish still lying fairly deep (although some evenings have produced a reasonable rise), and a sinking line with a slow retrieve producing the best results; the fish moved nearer the surface to feed as the month progressed. Davies Bank, Grinnecombe, and the banks close to the centre proved to be the most productive. Duncan Kier caught the best bag – seven browns up to 1lb 8oz.