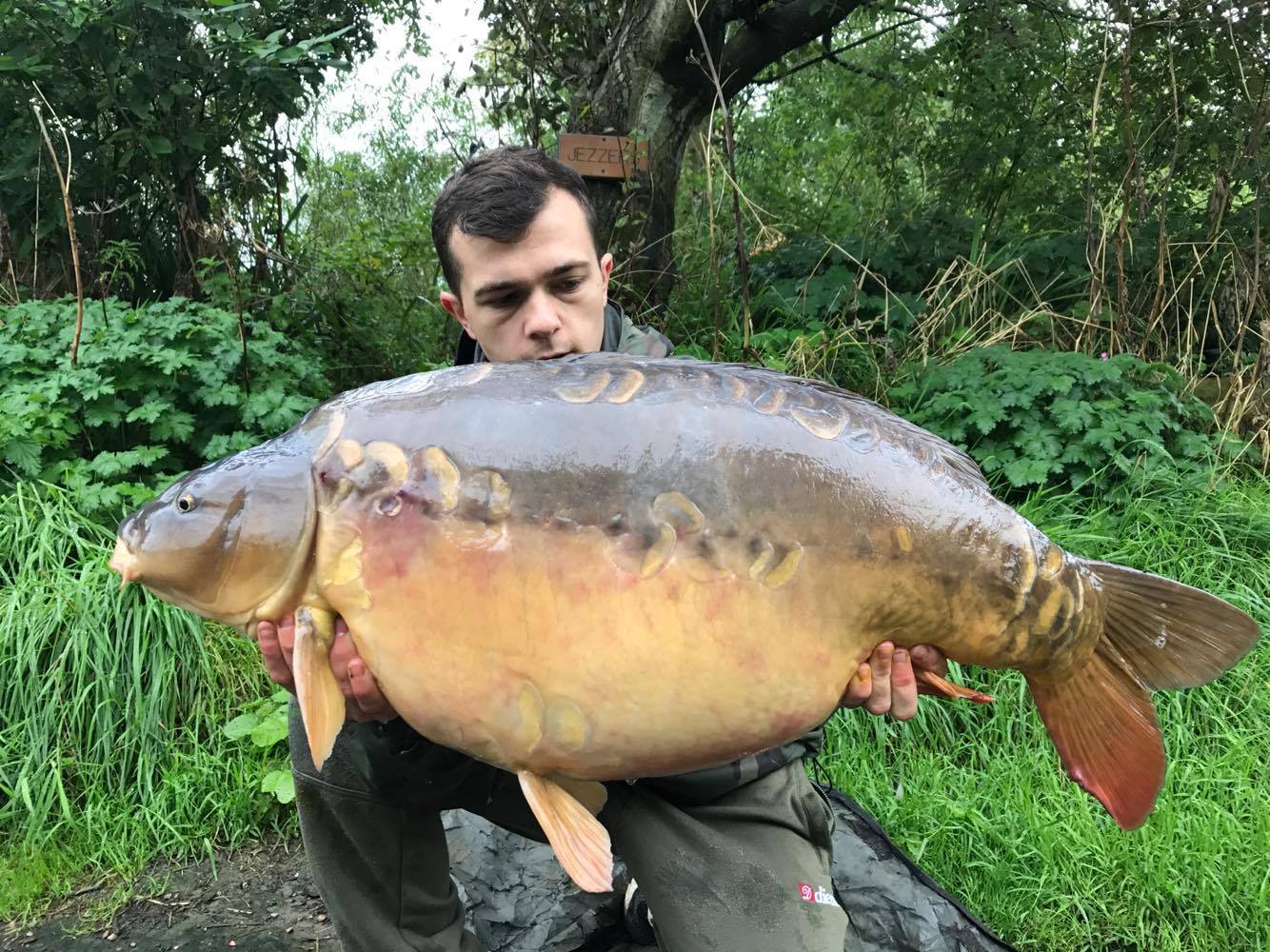 Furzebray's Island Carp Lake certainly hit top form last week with two carp banked at over forty pounds and numerous thirties. Above is Josh Jones with Clover at a weight of 41lb 6oz.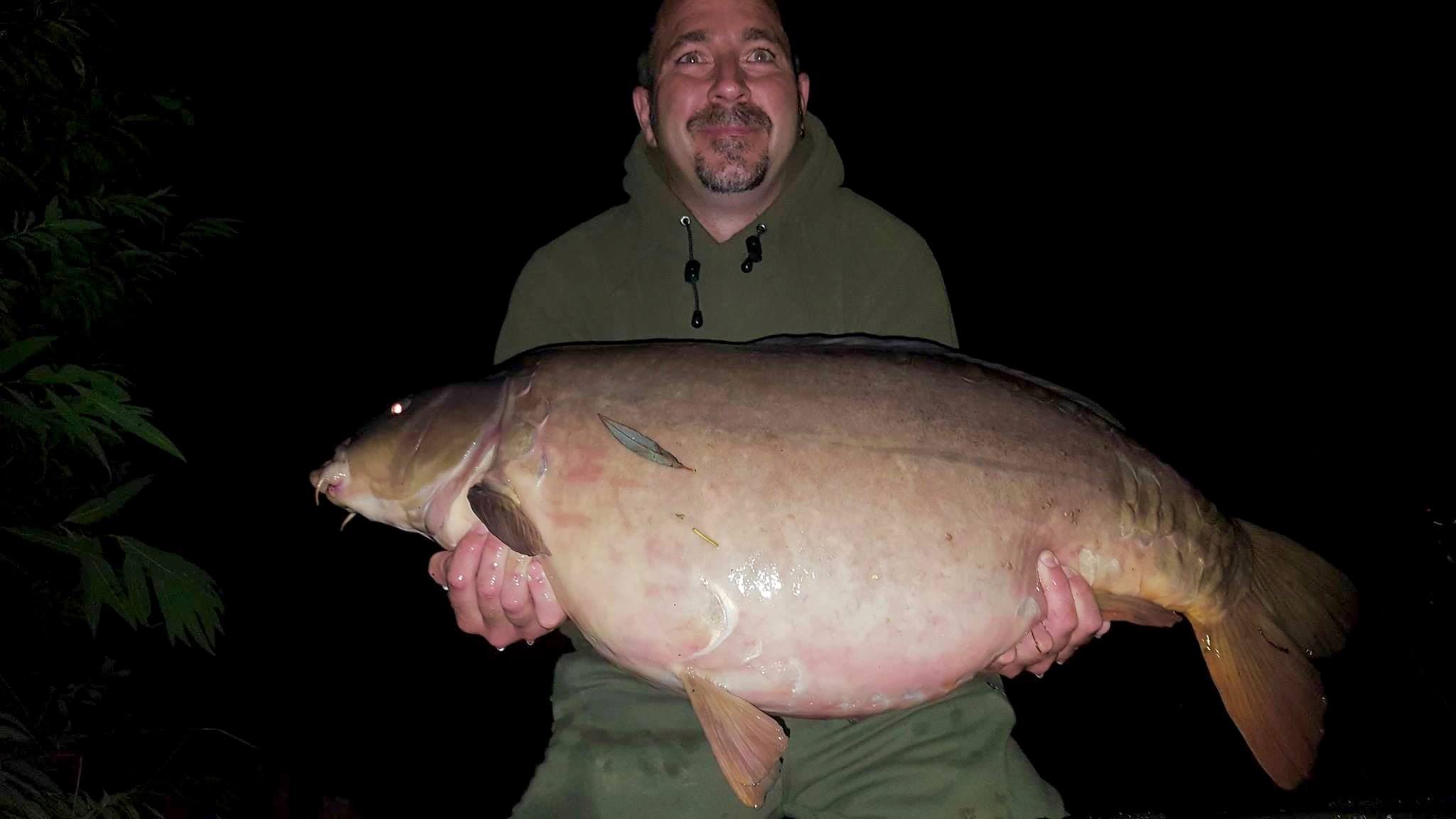 (Above)
Andey Massey banked Dropscale at a weight of 40lb 6oz. Andy also landed Star at a weight of 35lb 4oz and several other 20lb plus carp.
The fish was stocked in 2007 and the capture of this fish and other huge fish from the venue are testament to years of hard work and development from father and son team Martin and Tony Kingdom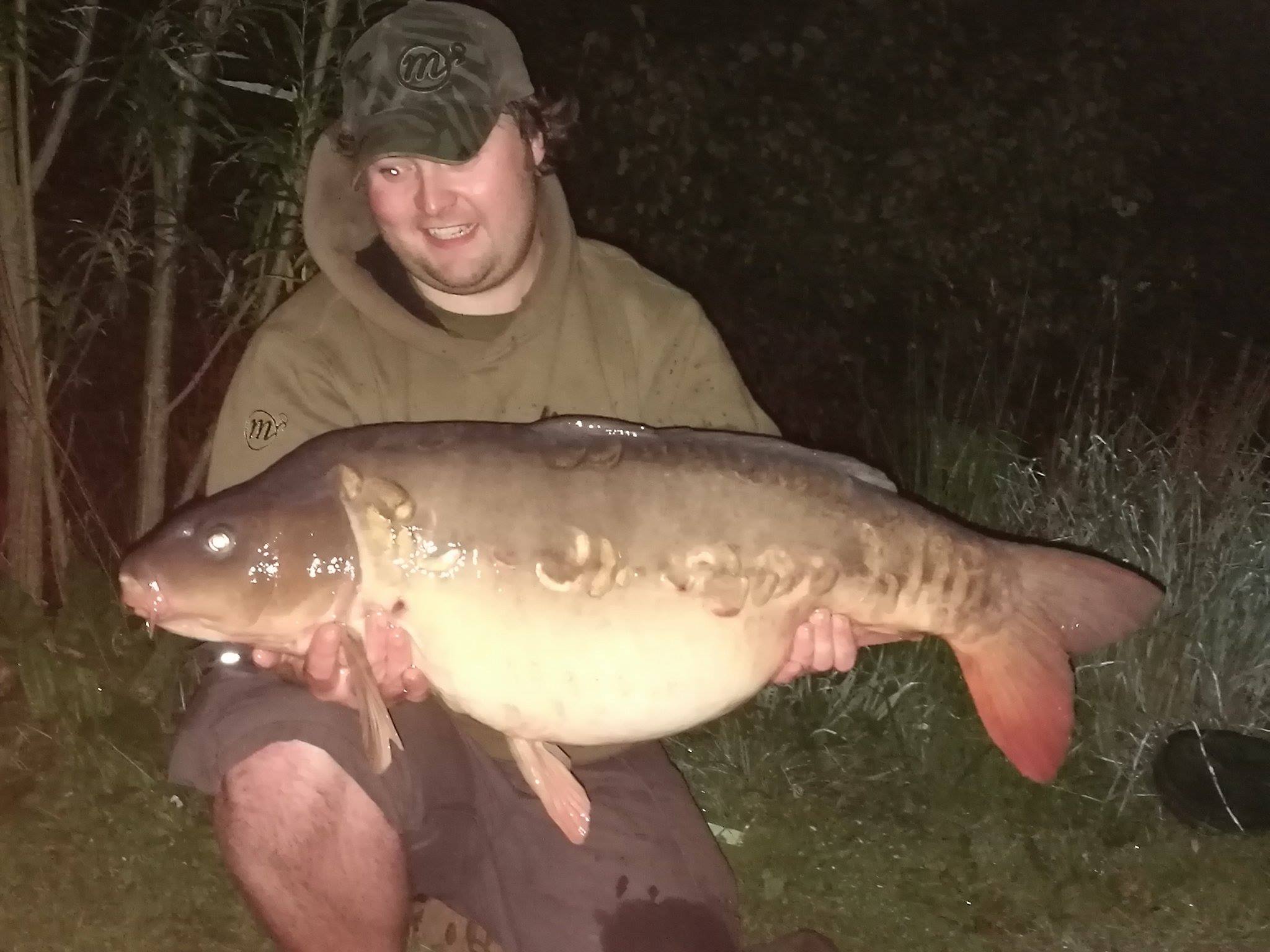 James Stanford had a fantastic weekends fishing on Willow Lake landing this cracking 33lb mirror and a 22.12 ghost common!!The mirror sets a new Lake record for Willow Lake.

I visited Furzebray myself at the weekend for a day session and succeeded in putting one carp onto the bank a lumpy mirror known to regulars as 'Quasimodo'. Due to a fault with my scales I cannot register the weight but it weighed over twenty on its last five visits to the bank! The fish was tempted on Sticky Baits Krill purchased from North Devon Tackle. Many thanks to Jamie who gave welcome advice to an occasional carp dangler. I have not invested much time in carp fishing over recent years and browsing through the shelves of technical tackle on display is mind blowing. Whilst there is a huge array of tackle and bait available these days little has really changed since the early eighties when I indulged in a period of relatively intense carp fishing. Basically standard carp fishing revolves around bolt rigs and hair rigs presenting a boilie on the hook. Catching big carp is still hard work and above all tends to demand the investment of time. Good water craft and careful thought can of course shorten the odds of connecting with a specimen. The first step in catching quality carp is of course to fish water where they are present and Furzebray is certainly a great place to target. Carp anglers in the South West have never had it so good with waters containing fish over twenty pounds and even thirty pounds now very widespread.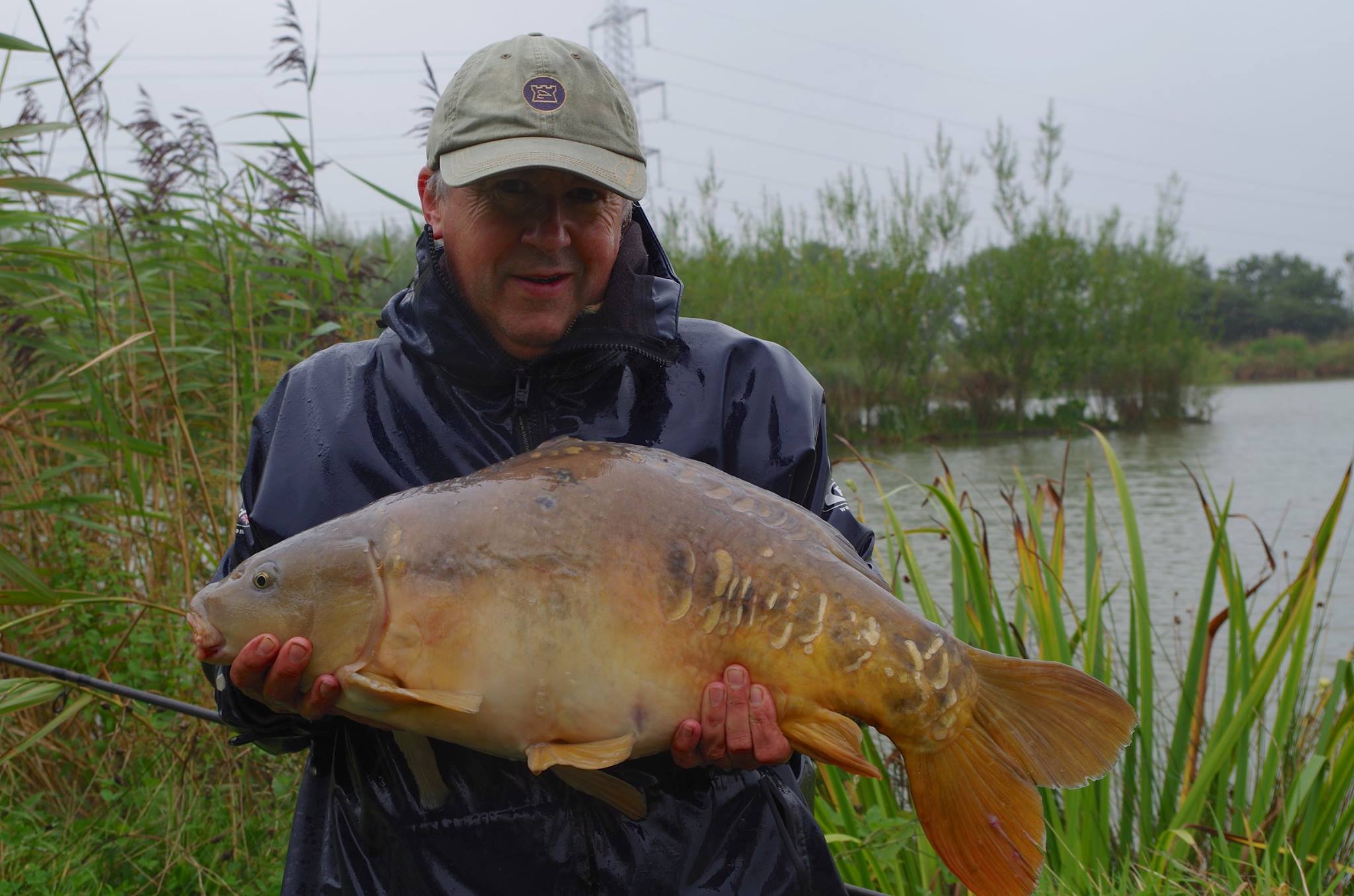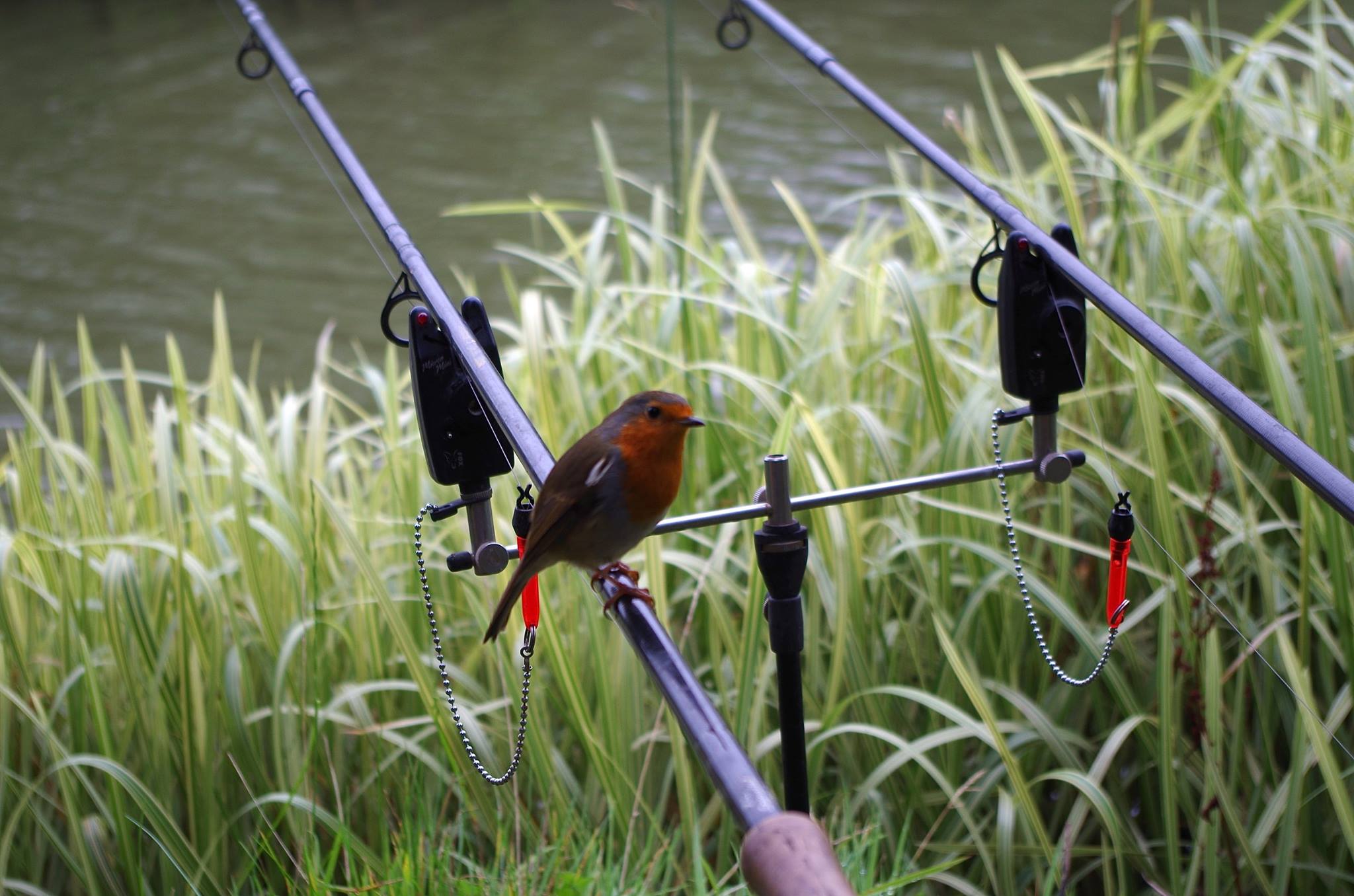 One of the joys of carp fishing is the opportunity to just sit and observe the wild life that abounds around our lakes. As a strong wind swept over the lakes at Furzebray yesterday swallows and martins were swooping over the water feasting before leaving on their migration to warmer climes. Autumn is certainly here.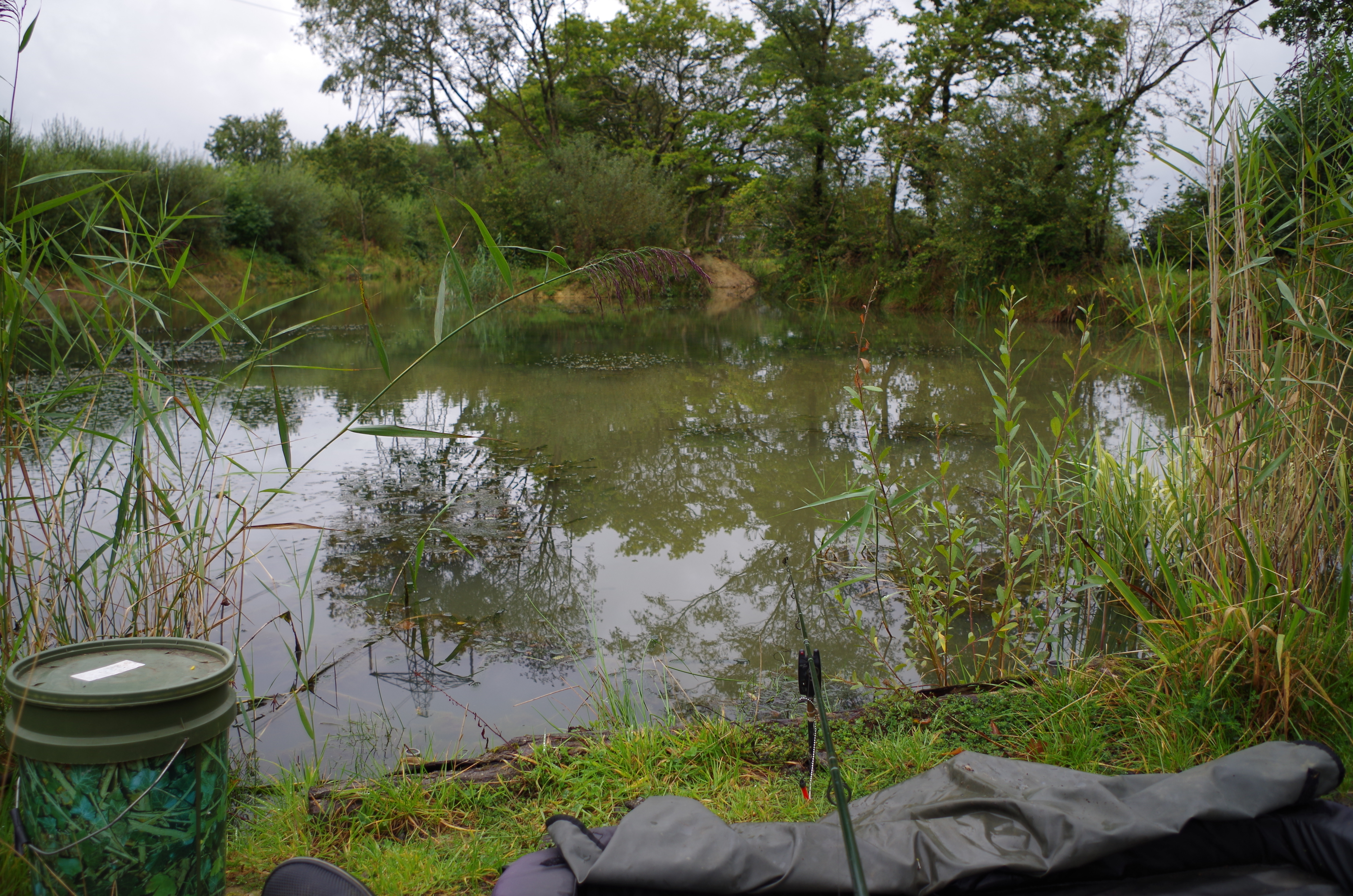 In the weedy shallows of Copse Lake I glimpsed several good carp and enjoyed a few hours stalking with one rod before moving onto Willow Lake.