North Devon Angler Jon Patten kindly gave permission for me to replicate this account of his latest trip.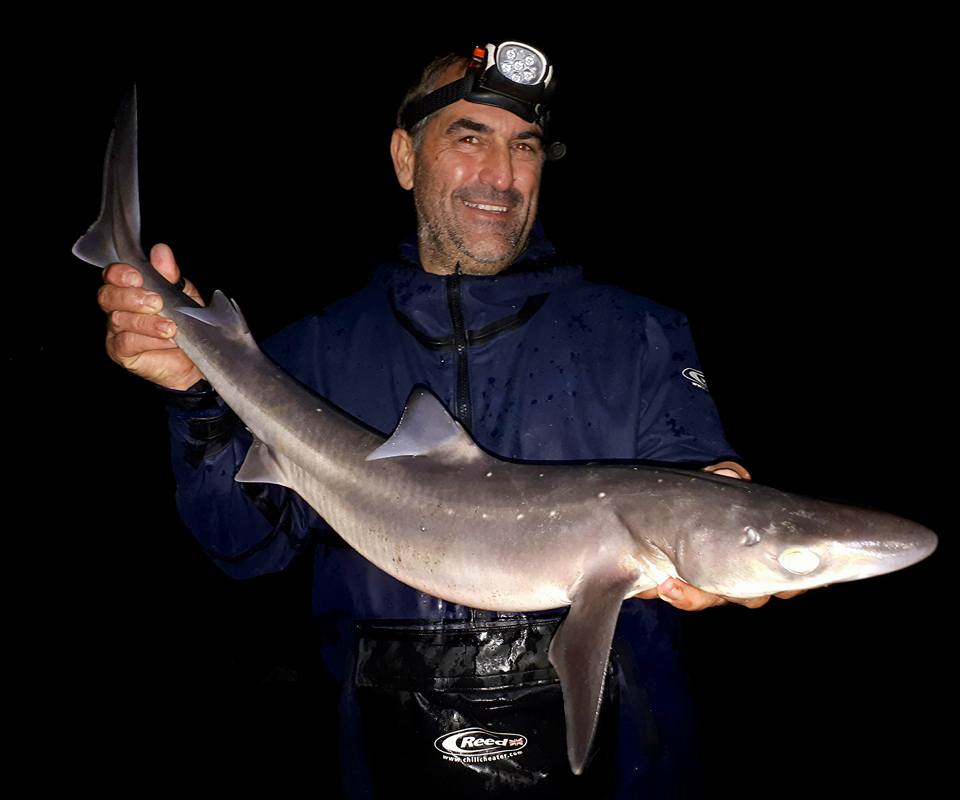 With the chance of a spur on the horizon myself and a couple of mates ventured out in the middle of the night in pursuit of spurdogs
After a long drive through wind.. sleet… snow.. hail and very high winds
We arrived at our location to find a lumpy sea….perfect although the rain was now coming down in stair rods and extremely uncomfortable against our faces
But at least the wind was behind us
We cast our baits into the murky depths of the Bristol channel in pursuit of our quarry
Rods rattled instantly as the baits hit the sea bed with small bites…… bait fish were in the area for the spurs to feed off
We didn't have to wait long before the first spur showed…mostly smaller size between 6/7lb with bigger specimens showing aswell later in the tide
Little flurries of them went through and our spur numbers rose
2 hrs into the ebb must have seen a mass of fish go through as spurs hit our baits in a big way
It was mayhem
We landed 18 fish in total and then released after a photo…. with Several nice doubles to add to our tally…. it was pure madness
Red letter day to say the least and we did manage 1 or 2 breaks in the weather to boot.
Jon is sponsored by Shimano, Reeds, Veal's Mail Order, Sea Power UK and Jim's Lures.
The biggest spurdog pulled the scales to 12lb 3oz.