Twenty anglers fished the 2017 Fur n Feather match held across lakes 3 and 4. With cold water coming into the lakes and a gusty wind, it was not easy fishing.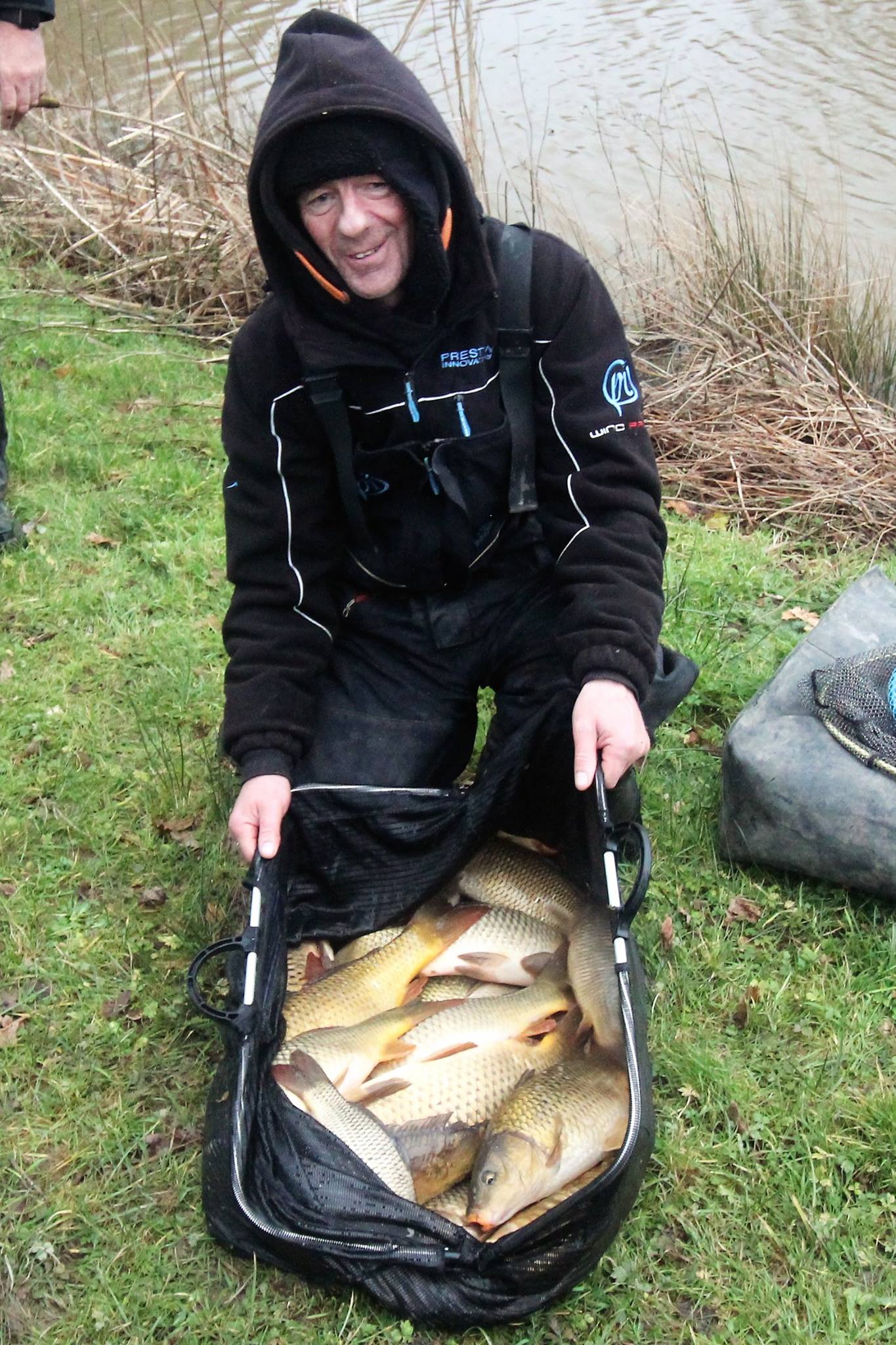 Kevin Shears (Above), pegged on the trackside on lake 4, took the win with 62lb 3oz of pole caught carp. Second overall was Paul Ware, on the point peg on lake 3, with 47lb 3oz. Martin Turner(Below) was third with 45lb 1oz from the wood side of lake 4.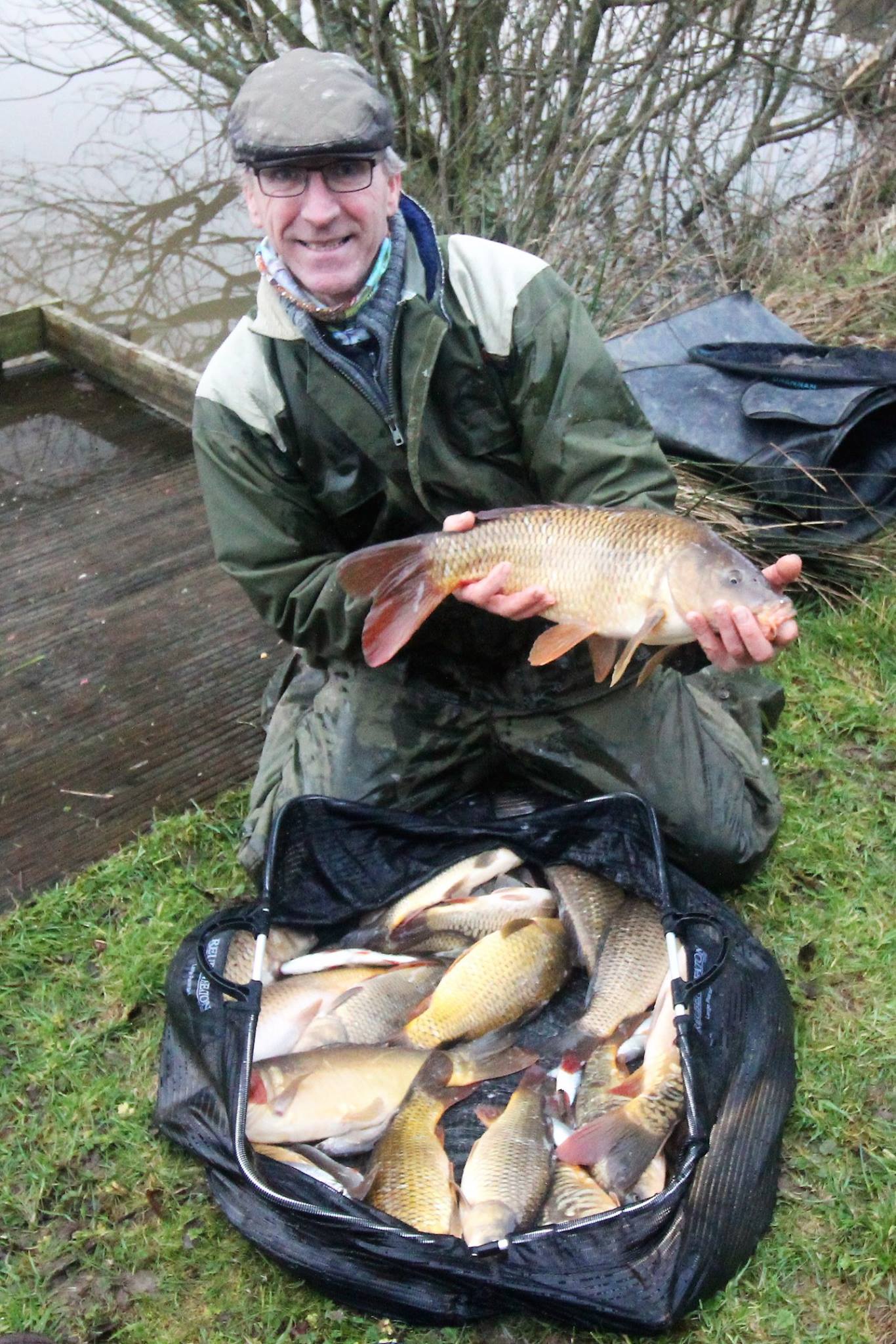 The random pairs was won by Shaun Stenton and Kevin Shears with a total of 101lb.
All anglers went away with a range of prizes.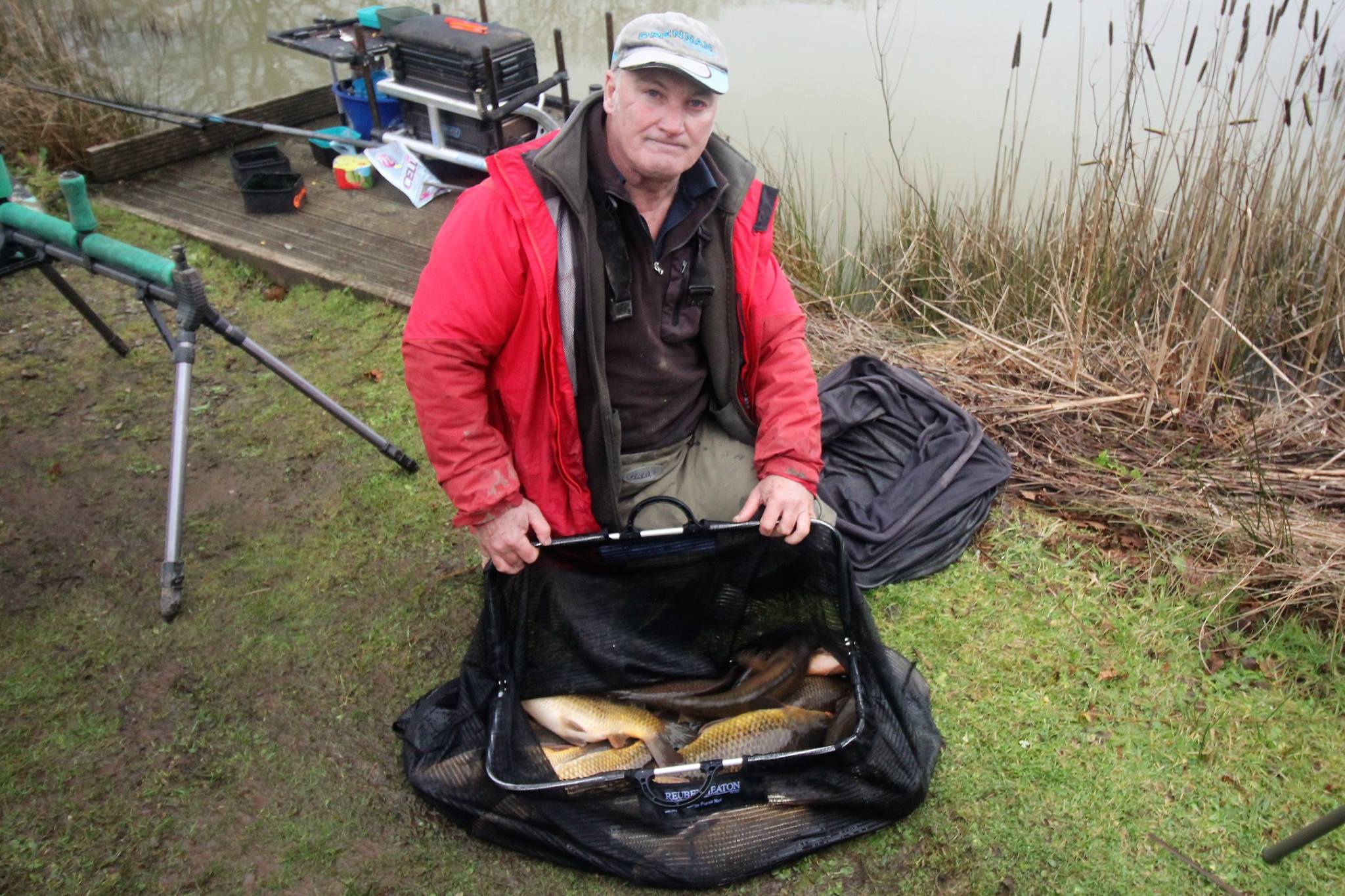 Lake 3
Christopher Morris 41lb 7oz (runner up lake 3)
Norman Martin 25lb 6oz
Mick Seaward 7lb
John Forster 18lb 6oz
Shaun Stenton 38lb 13oz
Paul Morris 17lb 10oz
Matt Sampson DNW
Barry Lee 13lb 8oz
Neilsen Jeffrey 15lb 8oz
Paul Ware 47lb 8oz (won lake 3)
Ian Owen 14lb 1oz
Lake 4
Kevin Shears 62lb 3oz (overall winner)
Kev Wilton 15lb 6oz
Nathan Underwood 16lb
Paul Elworthy 10lb 11oz
Ian Croxton 36lb 11oz
Martin Turner 45lb 1oz (won lake 4)
Garry Thornton 35lb
Peter Seaward 8lb 8oz
Keith Copeland 39lb 3oz