Steve Dawe tells us about his Fishty two Challenge a very worthwhile cause and one I am sure many reading this will be able to relate to.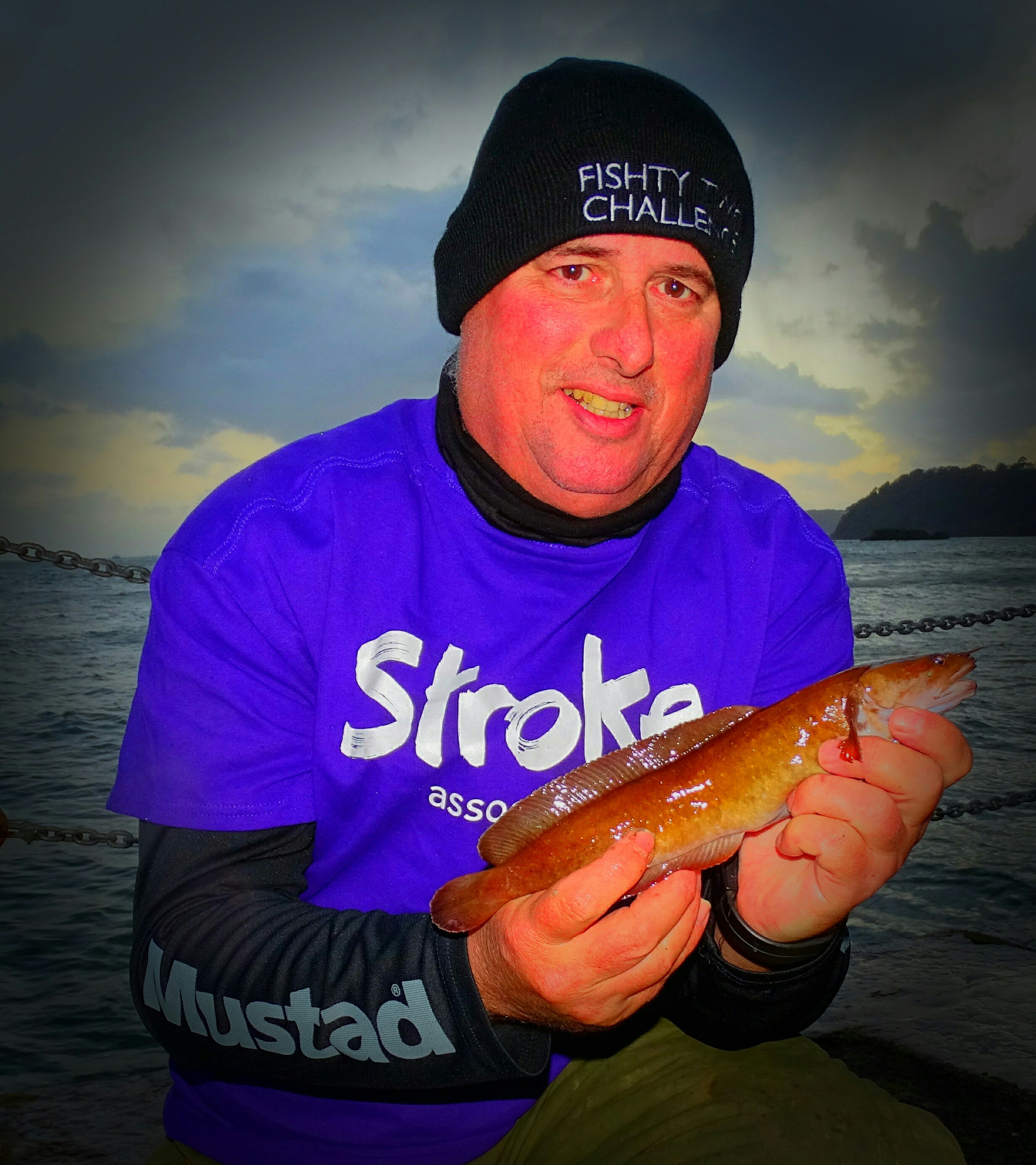 It was a huge shock when I found out that a good angling friend of mine had suffered a massive stroke only a week after our last fishing trip together, this particular stroke has left friend Andy, wheel chair bound and in need of a full time carer. My father had also suffered a mini stroke around the same time and the two instances really highlighted just how indiscriminate and instant a stroke can be. With friend Andy determined to get fishing again and suffering the pain and frustration required to rebuild his life, I felt inspired to try and do something. This is when the concept of the Fishty Two challenge was formulated and as an added bonus this year is to be my 52nd birthday. The challenge is set across the 52 weeks of 2018 commencing on January the 1st and concluding on December the 31st. During the year I need to catch 52 different species of fish from Sea, Freshwater and Game fisheries and all on a catch and release basis.
The charity I am raising money and just as importantly awareness for is the Stroke Association, a national charity that supports victims of strokes and their families. When I approached the charity with my idea they were really excited at the uniqueness of the idea and offered as much support as I needed. The next issue I had was setting up a web page, twitter account and just giving page all massive hurdles for a technophobe, time to enlist the help of my daughter who quickly sorted it all with a few dozen clicks. The definitive list of species is still a close guarded secret and I have even gone to the trouble of colour coding them green, amber and red with the red species being the most difficult. Much of my angling is on the north Devon coastline either boat angling or shore fishing but during this challenge I will be travelling the length and breadth of the country after species not indigenous to the west country.
The great thing with anglers is that when a fellow angler needs some help we step up and offer a hand, this is indeed the case with my challenge with many angling friends offering assistance so I can be in with the best chance possible to catch a particular species. So far I have raised nearly £400 and my target is £552 so it's a fantastic first month, species wise I am on 17 and these are split between sea and coarse species. The easier species can be knocked off fairly quickly but the harder ones may take many trips so the more I have in the bag the better. Fishing from North Devon in January I landed, Spurdog, Dab, Dogfish, Conger, Whiting, Rockling and Bullhuss highlighting just how great our coastline really is. The challenge has been very enlightening from an angling perspective and even the smallest of a target species is met with much rejoicing. Sadly since starting the challenge at least three of my angling friends or their families have had their lives affected by strokes, it does appear that the average age of a stroke victim has come down, a worrying trend.
I have a website showing the gallery of fish, info on the stroke association and where to donate if you so desire, I also do a weekly blog which is also accessible from a tab on the web page. The webpage link is https://stevedawe189.wixsite.com/fishtytwochallenge
Hopefully the rest of the year will be successful and I'm banking on North Devon to throw up a few more of those needed species, thanks to everyone who has supported me thus far and to all those who will be soon.