Exe Valley is fishing well as spring arrives as this latest report from the fishery illustrates.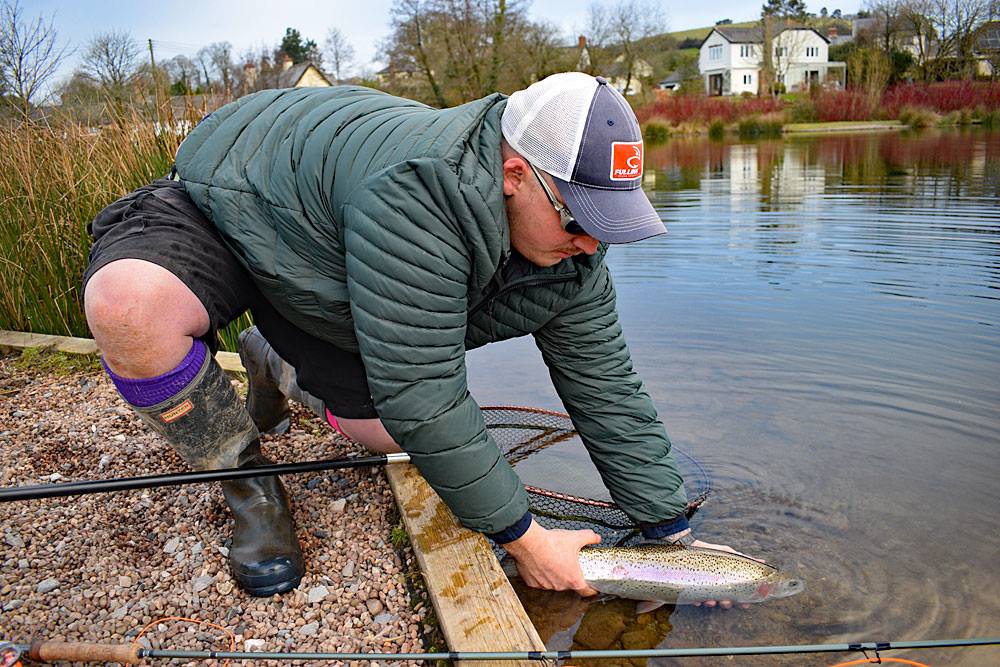 Reading from the returns archives Mr Tomkins recently tried a sporting ticket and worked nymphs for 4 fish over a few hours before switching to a stripped Blob which gave him another 5 fish in just half an hour.
Other returns mention the depth of the fish with the word "deep" used consistently along with "cold" including Mr Hobdens comment which made us chuckle "Bloody Freezing!!  But good sport!"  There is no doubt that wrapping up warm is required to enjoy a day at Exe Valley but if you put in the effort the chances are you will be rewarded with some action.
Mr Hobden banked 4 fish during his chilly session, but John Slaven had an even more fruitful day with 5 taken and 4 released, noting that it had been a "Cold day but worth it.  Fantastic!"  Johns bag tipped the scales to 15lb 2oz with a best fish of 3lb 2oz
John will hope for an equally impressive bag in just over a weeks' time when on Sunday 18th March Exe Valley will host its annual Troutmasters Fish Off to determine who will head to the final later in the year.  This event is already well signed up with around 15 anglers attending but if you have an invite and have yet to contact us, there is still time, if you are quick!  Please note that the fishery will be closed to regular day tickets on 18/03/18 until after the match which is due to end around 2pm.
If you are going to practice beforehand or if you are just heading to the fishery for a pleasure day it would be well worth packing Blobs, Snakes, Blue Flash Damsels, Apps Worms and a few buzzers.  Floating lines with long leaders (fished slow) will work well but in recent weeks intermediates and medium sinkers such as the Di-3 have been well worth trying.
And to round up this catch report please note that Lobbs Lake will be open by the end of the month (in time for Easter) with further details regarding the fishing that will be available on this venue posted next time.
Many thanks for reading and look our for more news soon.
For more news & pictures please check out our social media sites, Exe Valley Fishery Facebook & Exe Valley Fishery Instagram