Some superb catches from South West Lakes Trust Waters over recent days. Below are some stunning images and results,
UPPER TAMAR
South West Lakes Trusts Upper Tamar lake is in top form at present with some stunning catches of carp coming from its large acreage.
(Below)Aaron Bunning has been back to Upper Tamar and again had a great session with lots of fish including these three attached at 24.14, 19.04 and 18.12. All fish fell to Nashbait scopex squid and coconut creme freebees and hookbaits.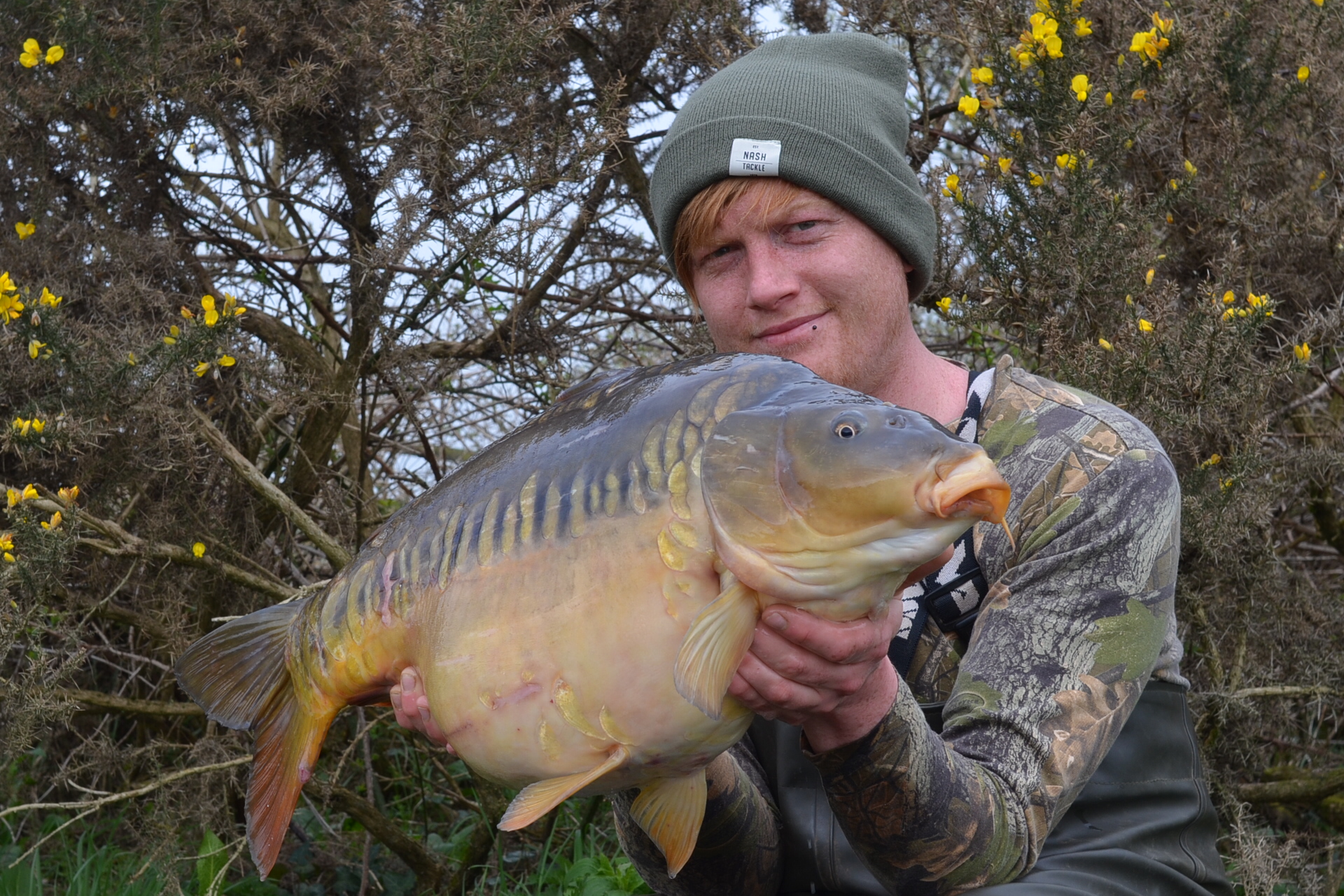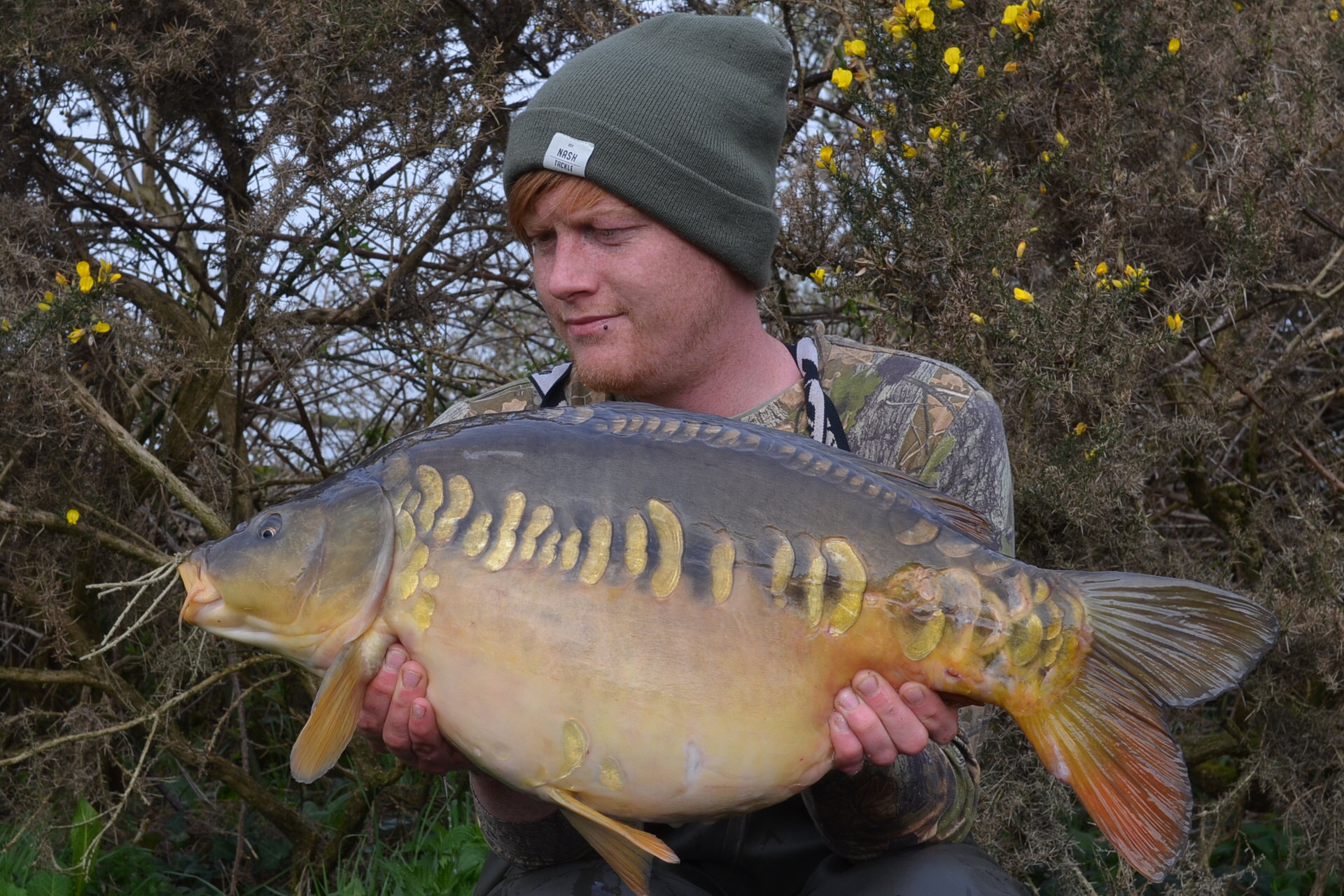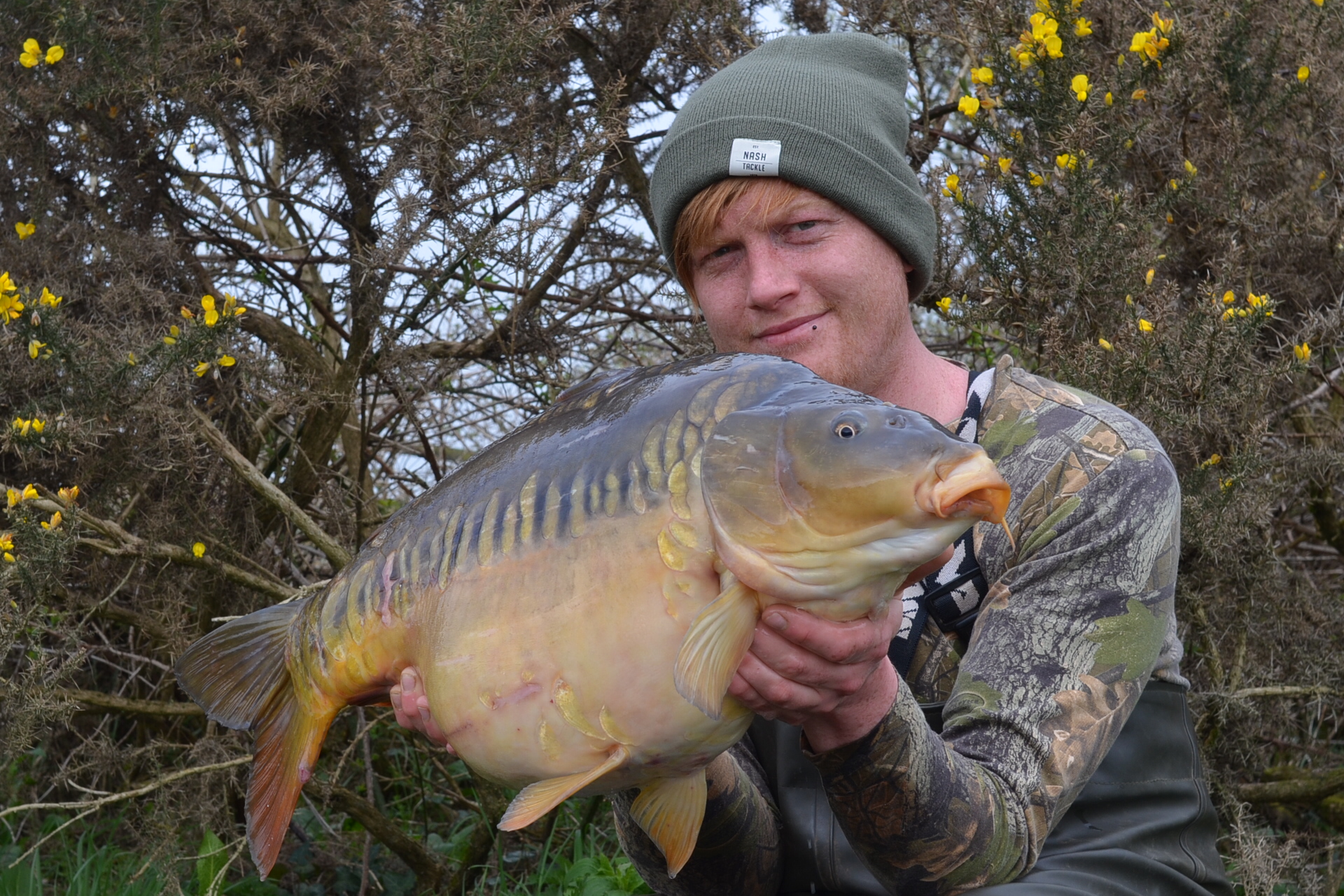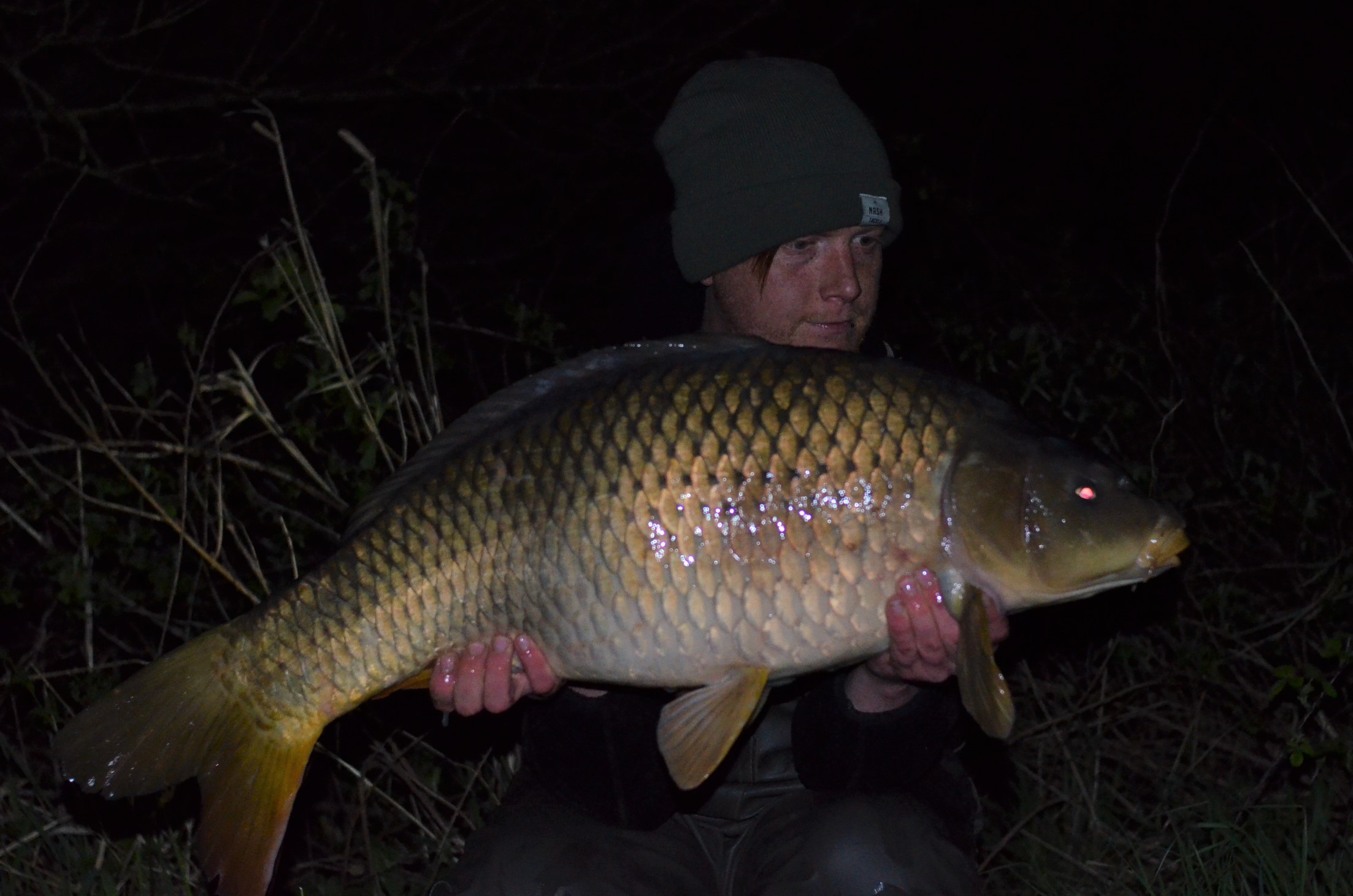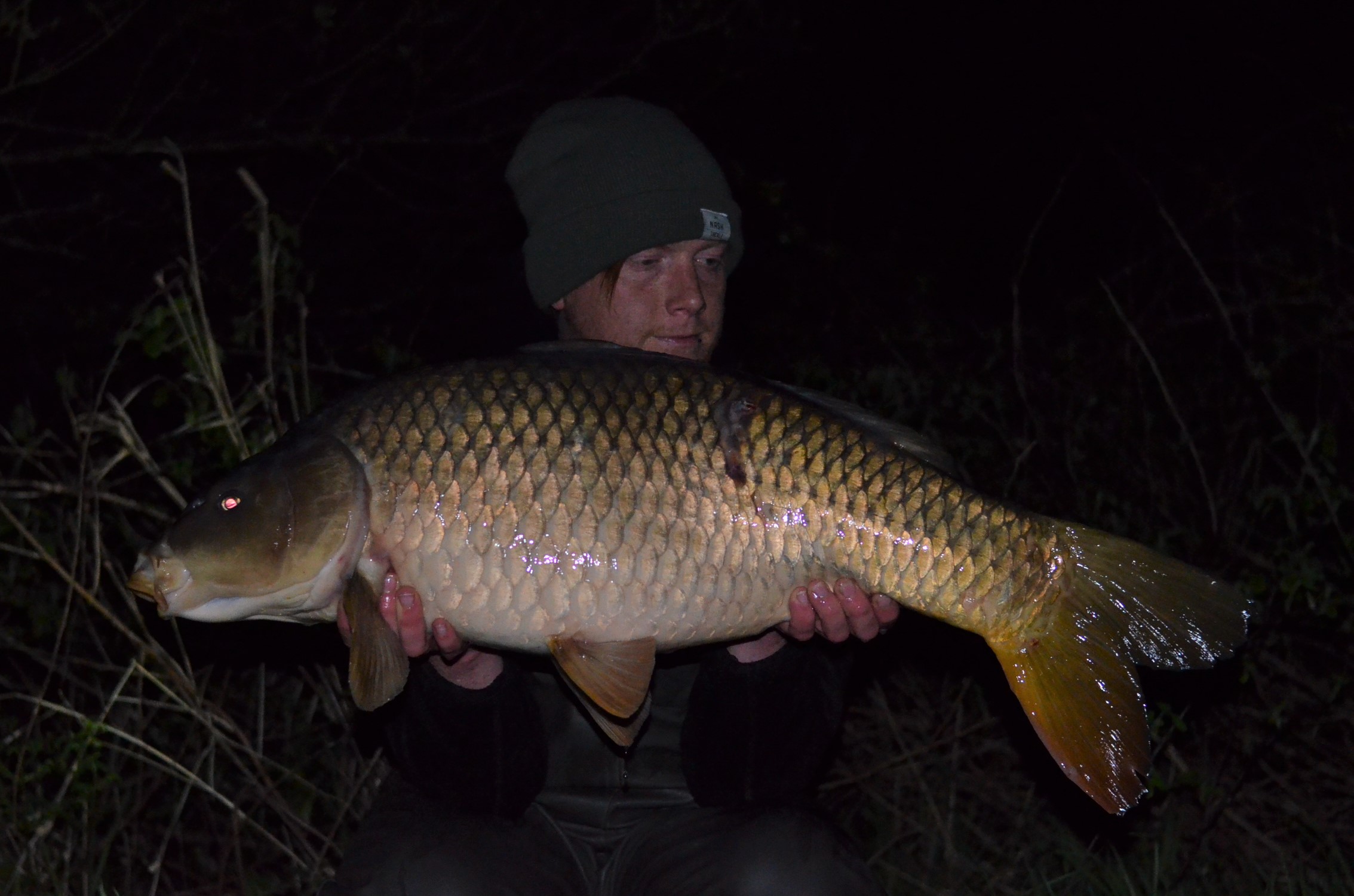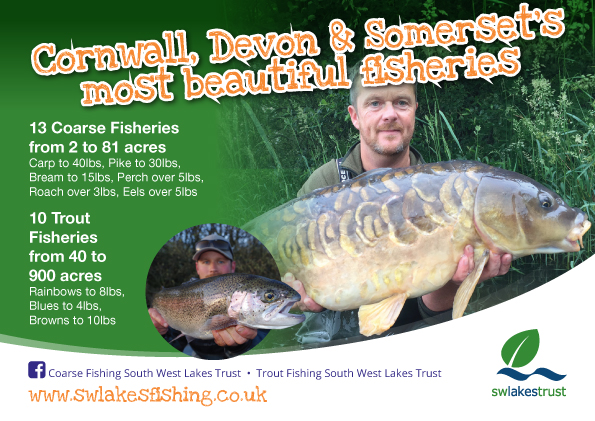 Ben Smeeth sent me this report on some top angling _
Talk about an opportunistic moment! I was chatting with Roger Maher at Upper Tamar this morning and he informed me he had seen some fish, I went and had a look and saw around 8 fish, the biggest looked like a mid 20 common along with a mirror we recognised at about 23lbs. Dash home and Roger was back with a rod and half an hour later, here she is! 24.12……Top angling Roger. The lake is fishing great, a 32lb mirror and host of other fish have been caught in the last few days including a 20lb fully scaled…….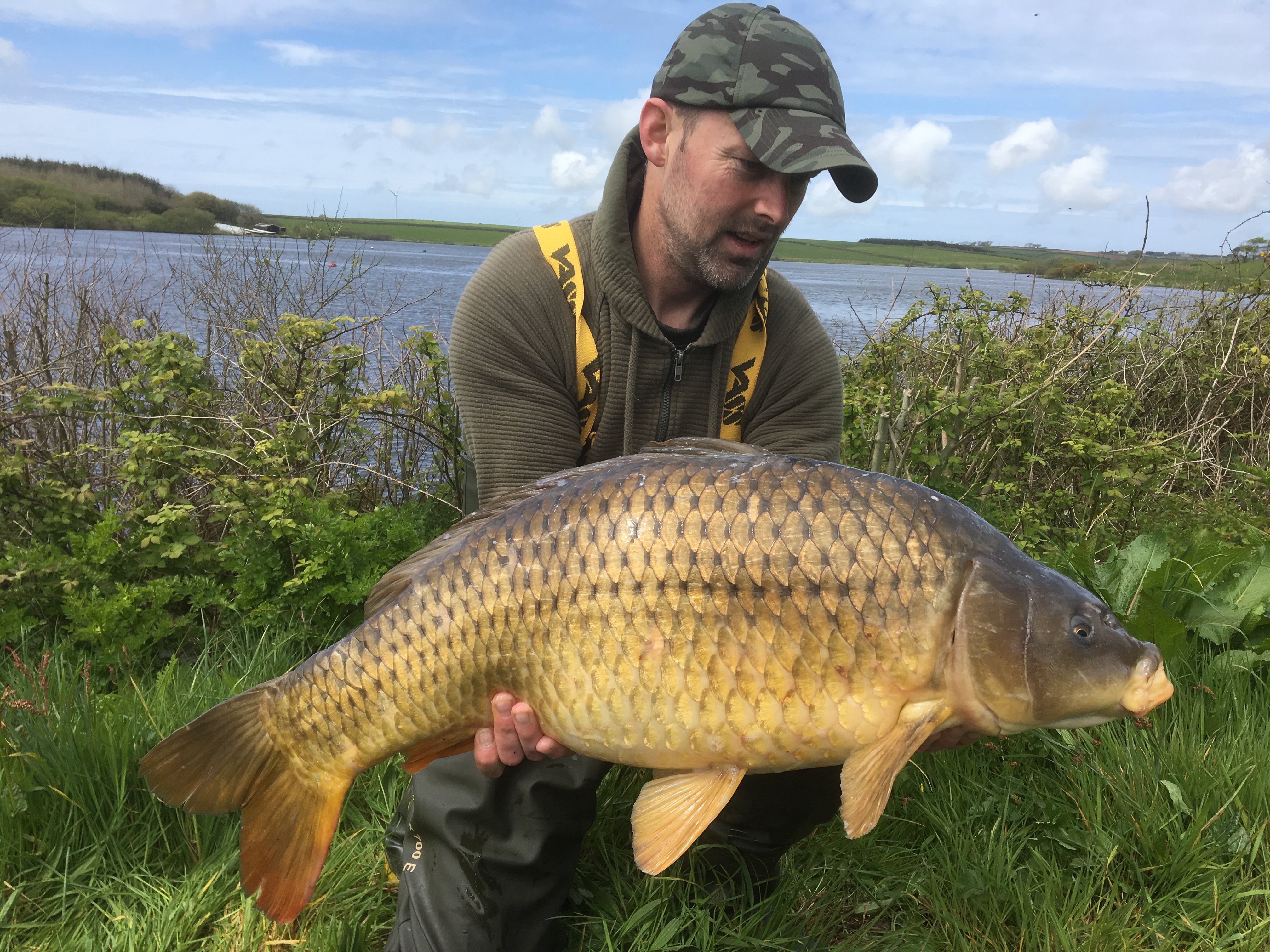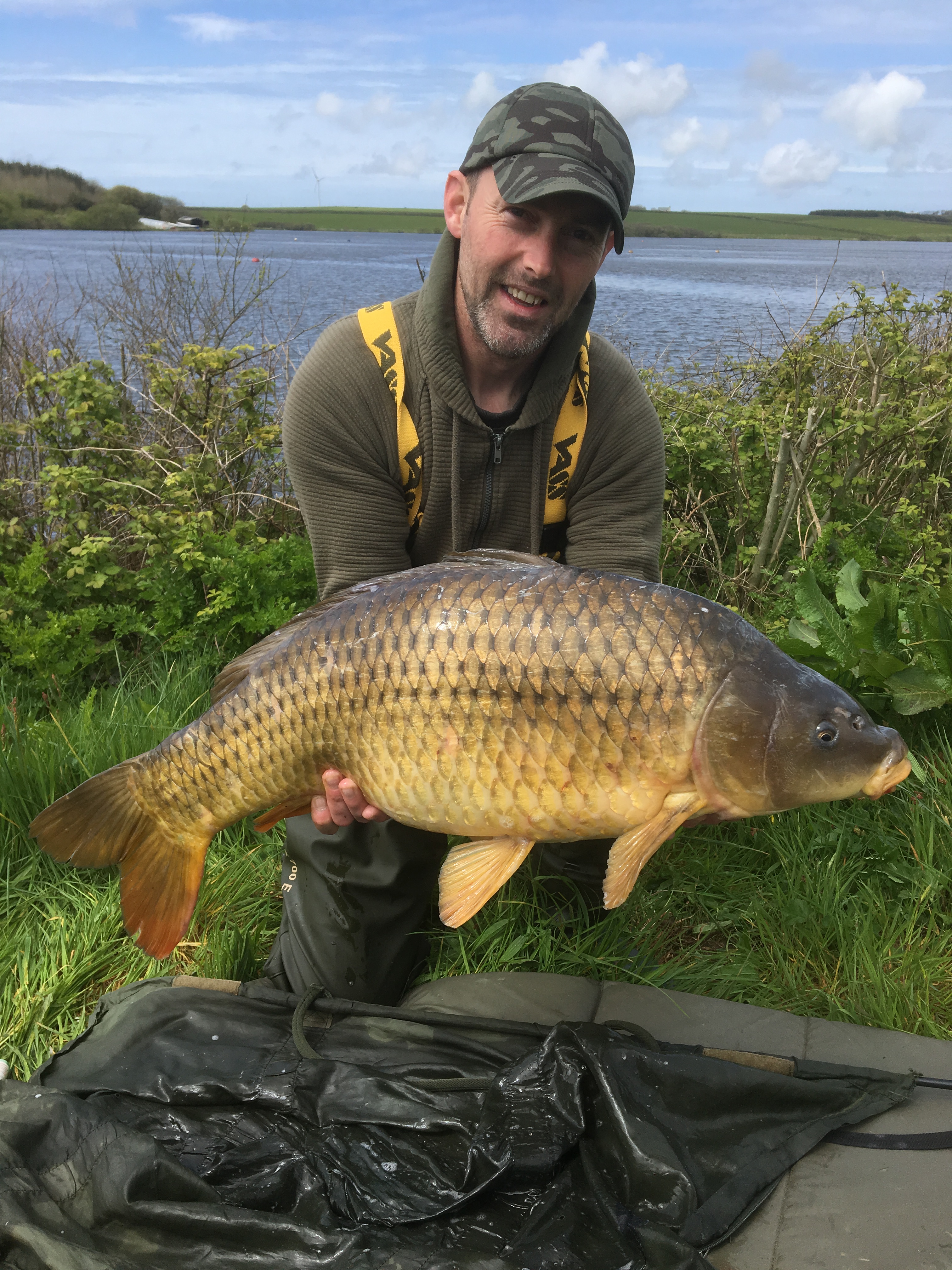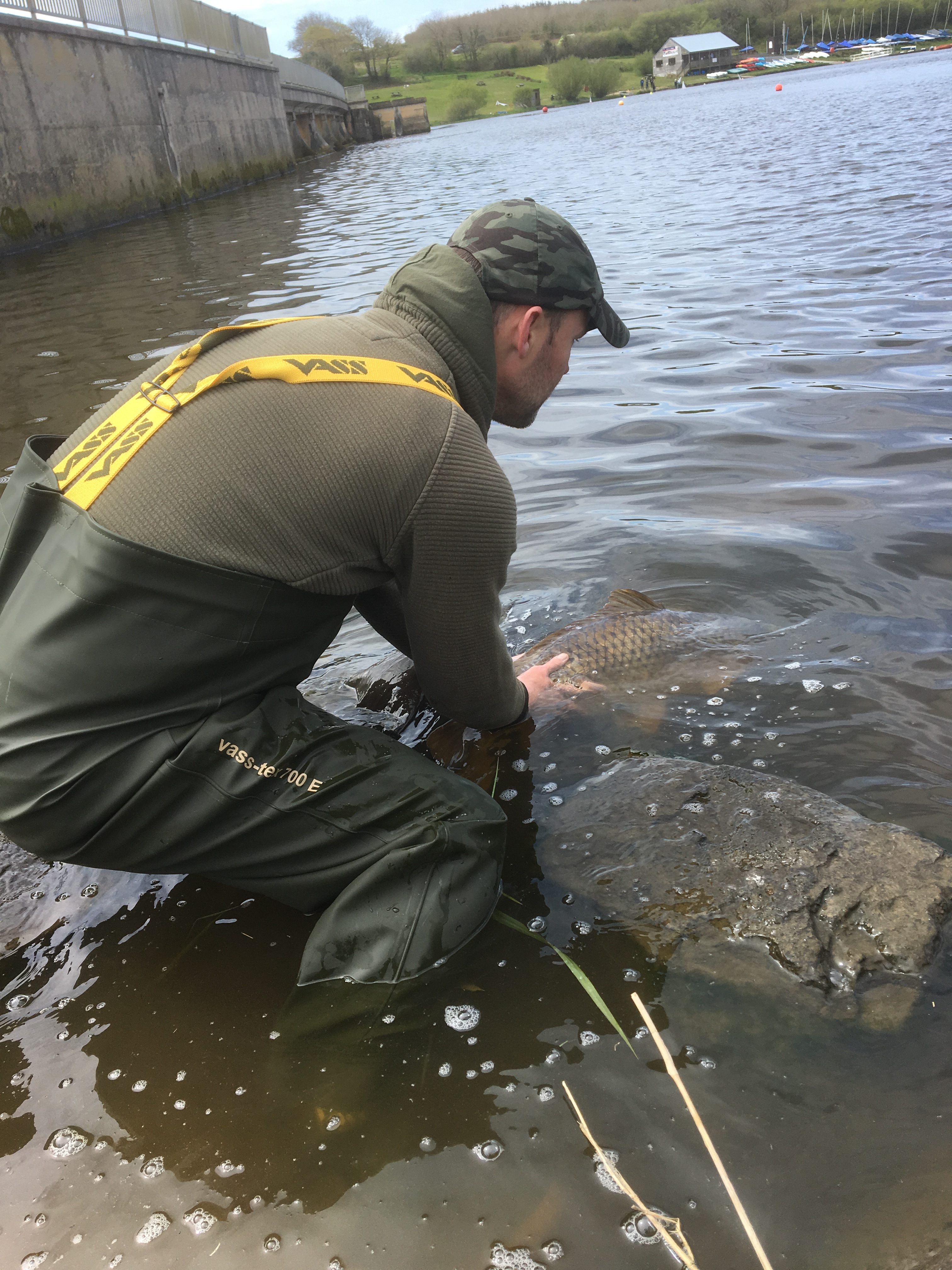 LOWER TAMAR
Steve Gliddon has caught a target fish from Lower Tamar lake at 24.00. Steve had been after the fish for 5 years but was delighted to finally slip his net under the old warrior! Steve also landed commons of 16lbs and 8lbs during his visit. Lower Tamar is open to everyone having been changed from a syndicate water 2 years ago.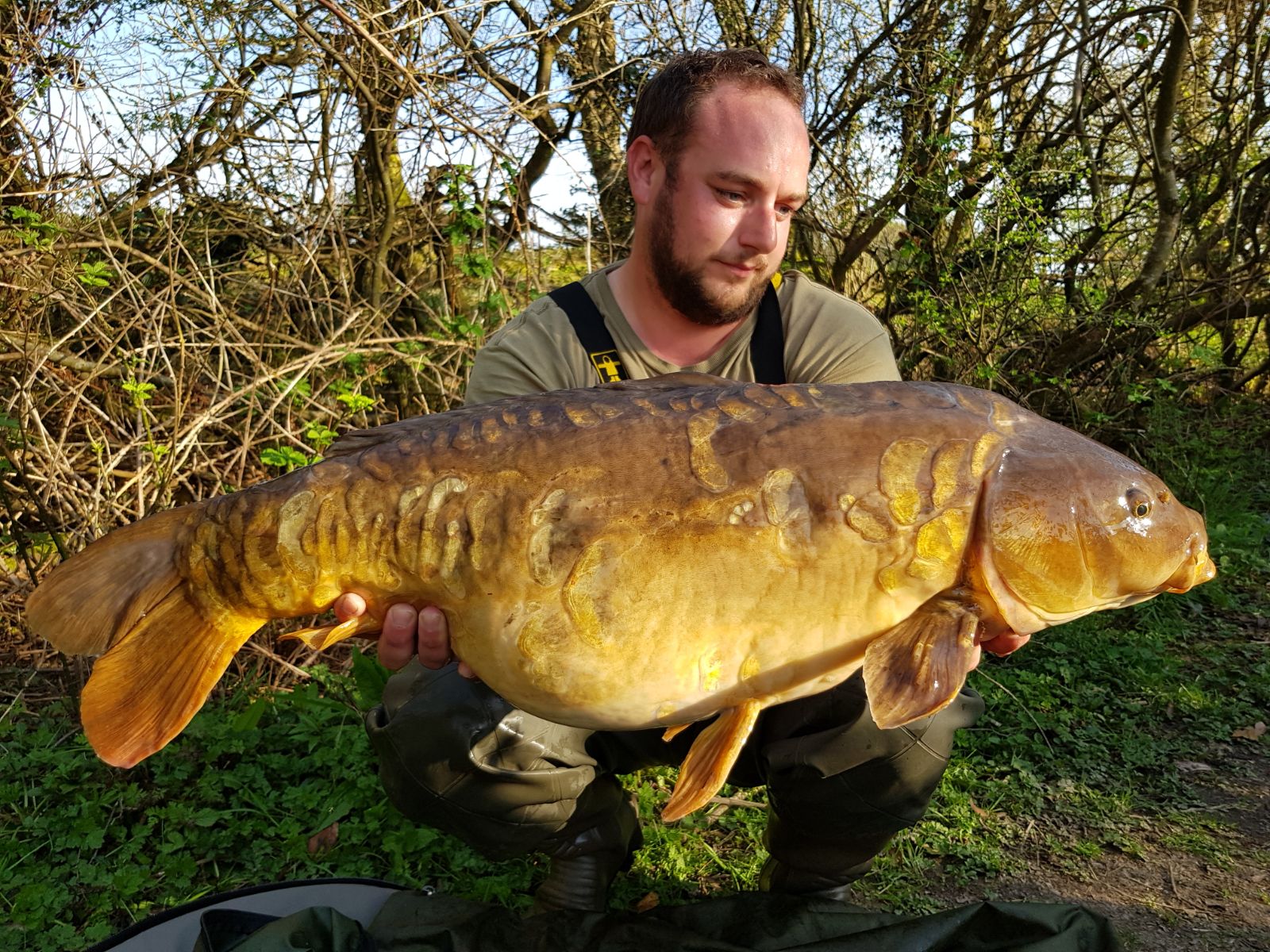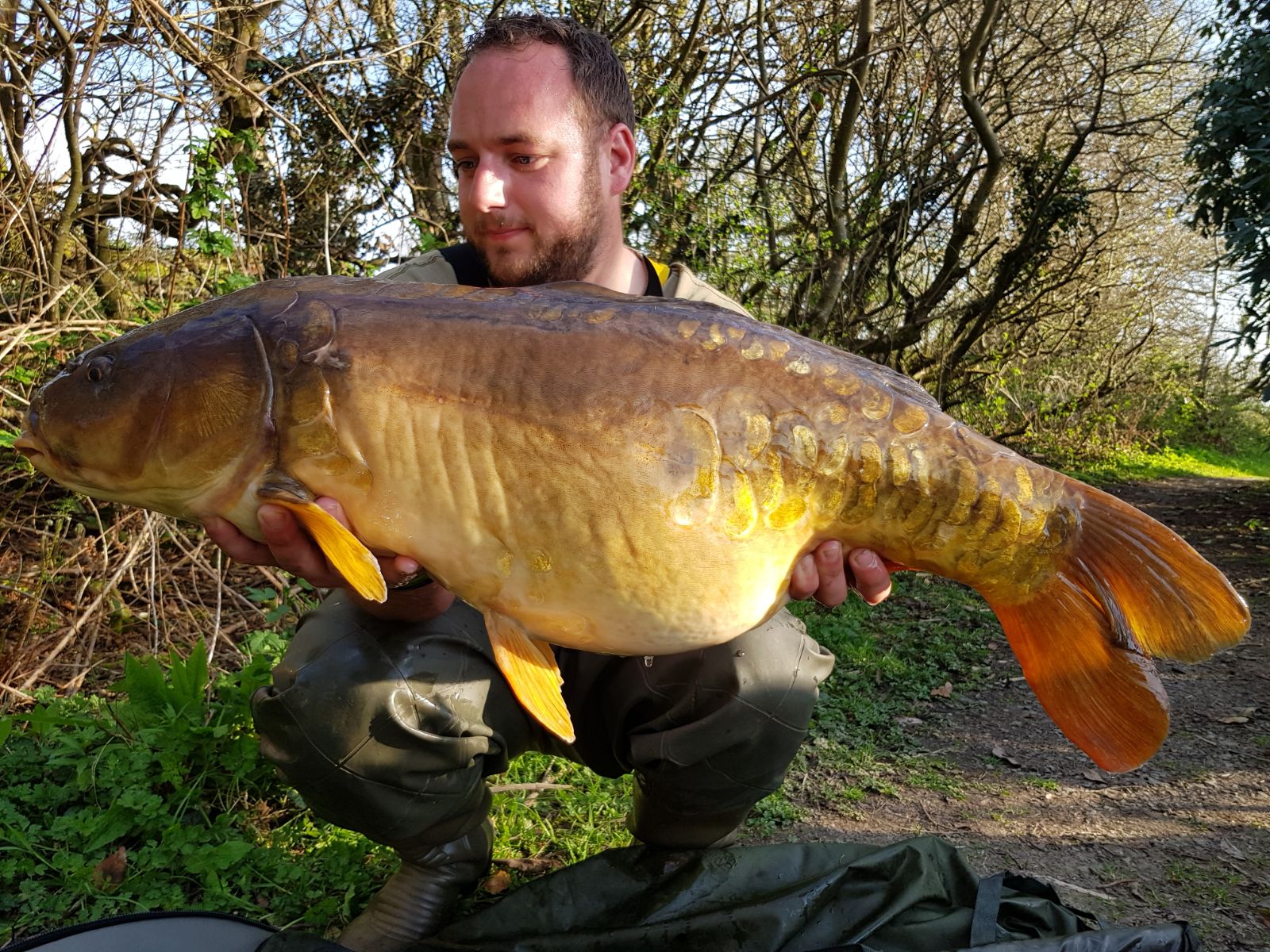 LOWER TAMAR
Lower Slade reservoir in Ilfracombe (North Devon) produced 4 fish over 20lbs at the weekend. Simon Hill had a cracking 23.12 Common and Richard Ball had a common of 20.00.