Prospects for the coming weekend are looking good with a wide range of species available to target. Weather wise Sunday is the best looking day with light winds and sunshine. Fish don't always worry about the weather though and night sessions could be profitable for bass, huss, conger and ray.
Combe Martin SAC are holding an Open competition over the weekend so this will encourage a few anglers to get out and see whats about. Might even win a prize from the sponsors Sakuma and Ardosia slate.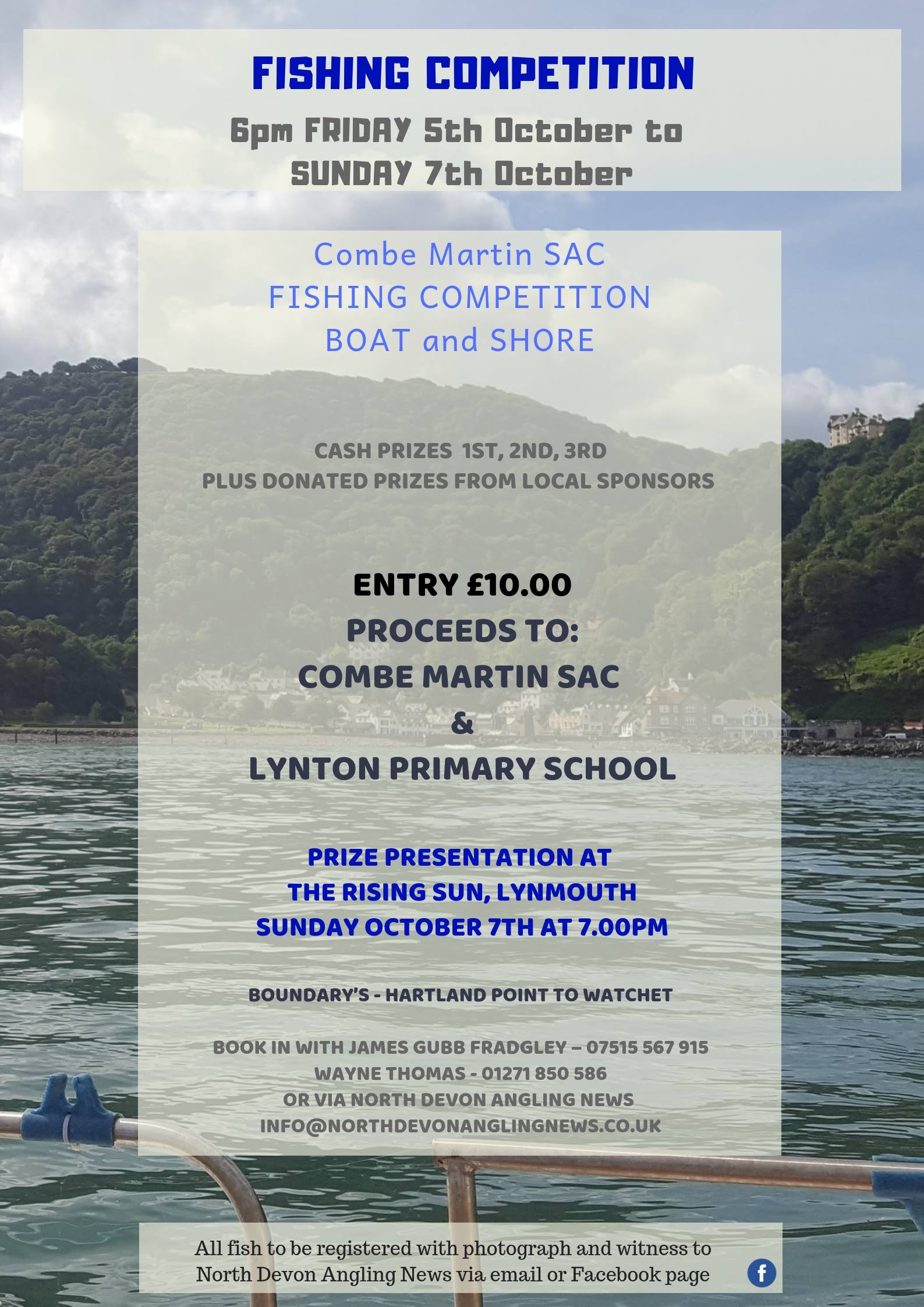 (Below)Mark Jones fished a local rock mark and landed a fine smoothound and beautiful wrasse.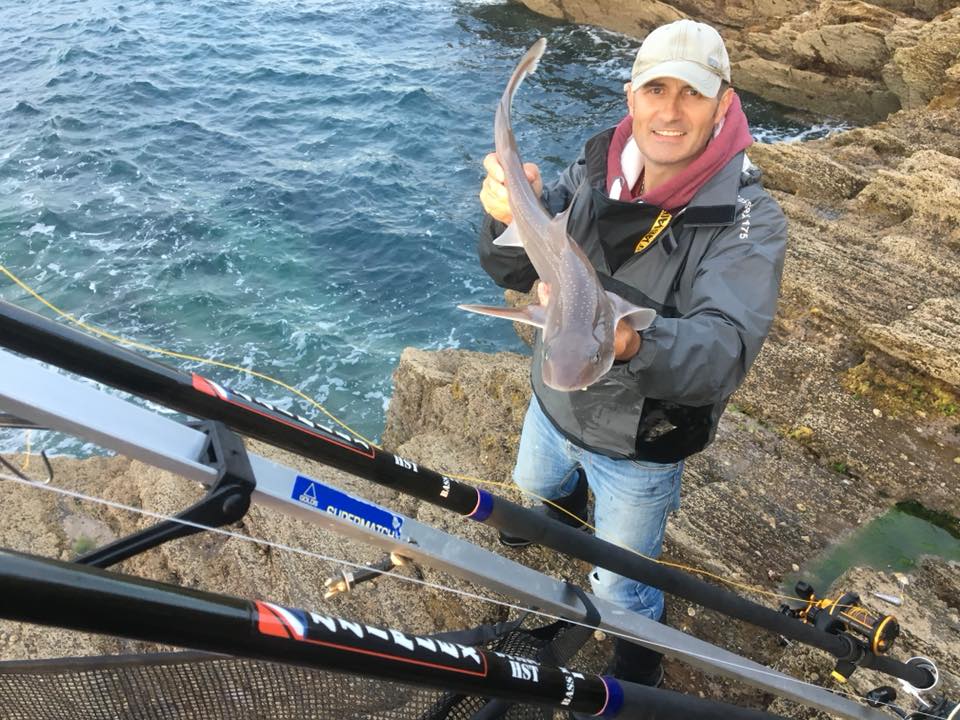 (below) John Shapland caught this fine grey mullet earlier this week.