Its often good to cast a line from a different shore and this seemed extra relevant as 2019 gets underway bringing a renewed focus on club fishing events. There has been considerable interest among many sea anglers on fishing for squid using jigging tactics and myself and several members of Combe Martin SAC were keen to have a go. After a few discussions over a beer at the end of a 2018 club meeting a plan was put in place.
As is often the case when the day came several club members could not make it but five of us could and so on January 5th we set off on the journey to Torquay and Princess Pier. The location had been chosen after reading reports of squid being caught on a regular basis. The alternative venue was Weymouth which was a bit further but potentially more reliable. On this occasion being a our first squid foray we decided upon this closer to home venue as a training ground to gain experience.
We had also heard reports of a few mackerel being caught and this would be a welcome opportunity to stock up the bait freezer with both squid and mackerel. A visit to Ilfracombe's High Street Tackle ensured that we had a few lures and Sabika feathers.
The trip down to Torquay proved uneventful and by 1.30pm the intrepid five were lined up on the front of Torquays Princess pier. The seaside town seemed quite vibrant and busy with plenty of tourists strolling along the prom on this cold calm winters day. Behind us in the inner harbour luxury boats rested on their moorings; a testament to the vast sums of money some people acquire. The seascape of the bay was a glassy calm across to Berry Head with the occasional fishing boat, pleasure boat and Jet ski disrupting the mirror like surface.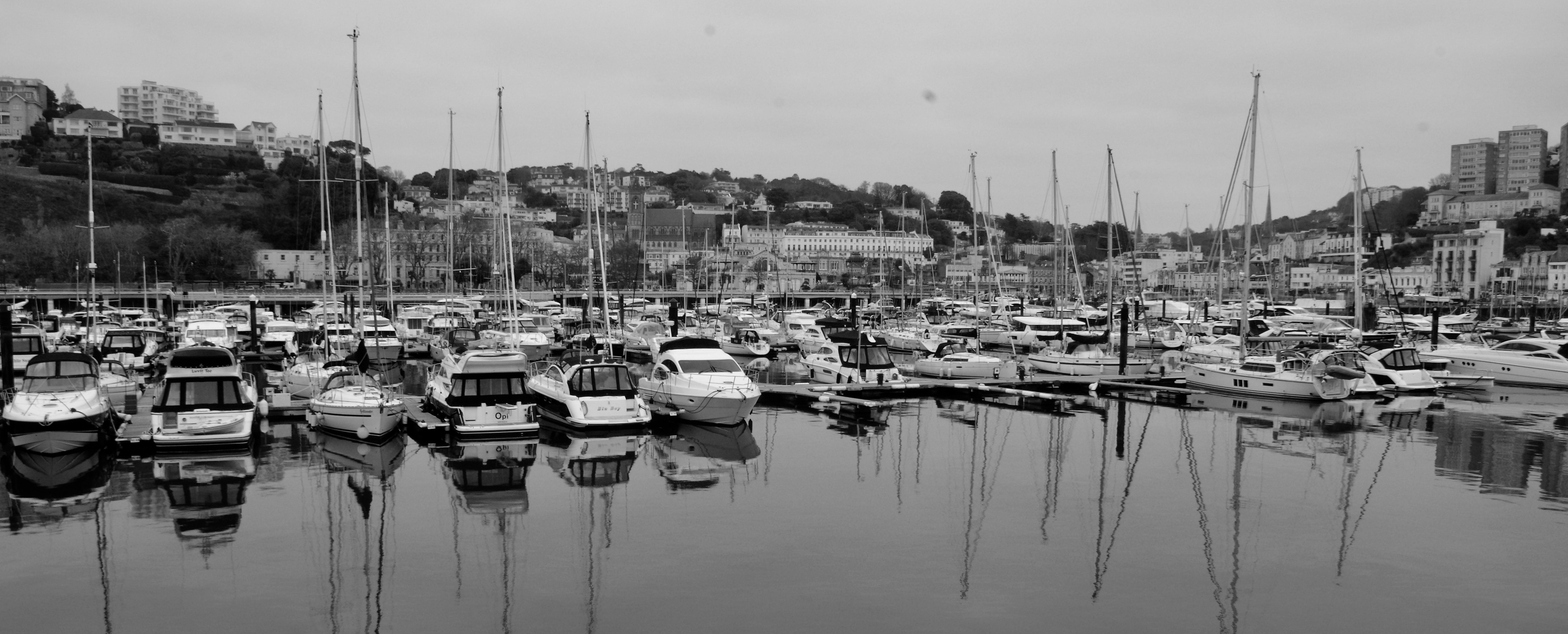 We had been advised that squid could be caught during daylight hours and as a result had arrived well before dark. This ensured we secured a good spot and gave more time to experiment. A clue to good spots to try for the squid were small stains of black where squid had been pulled ashore. we also chose a spot close to the lights that are known to attract baitfish and squid after darkness descends.
After a few casts with our squid jigs small fish could seen following and this prompted the switch to sets of small Sabika type feathers. Dan Welch was I think first to catch swinging a small mackerel ashore.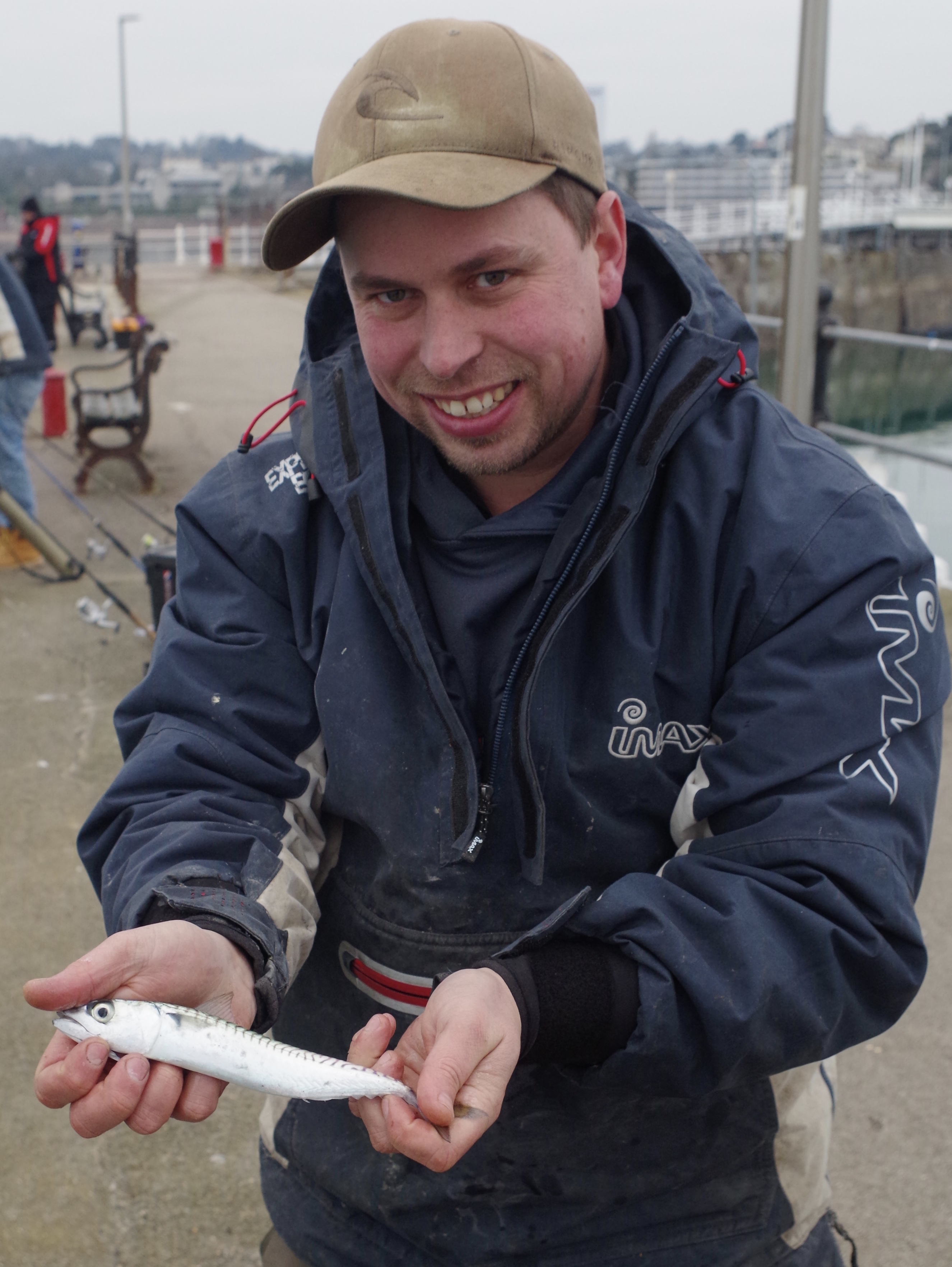 This was followed a short time later by a herring to Matt Jeffery a pleasing sight and Matt's first of the species from the shore.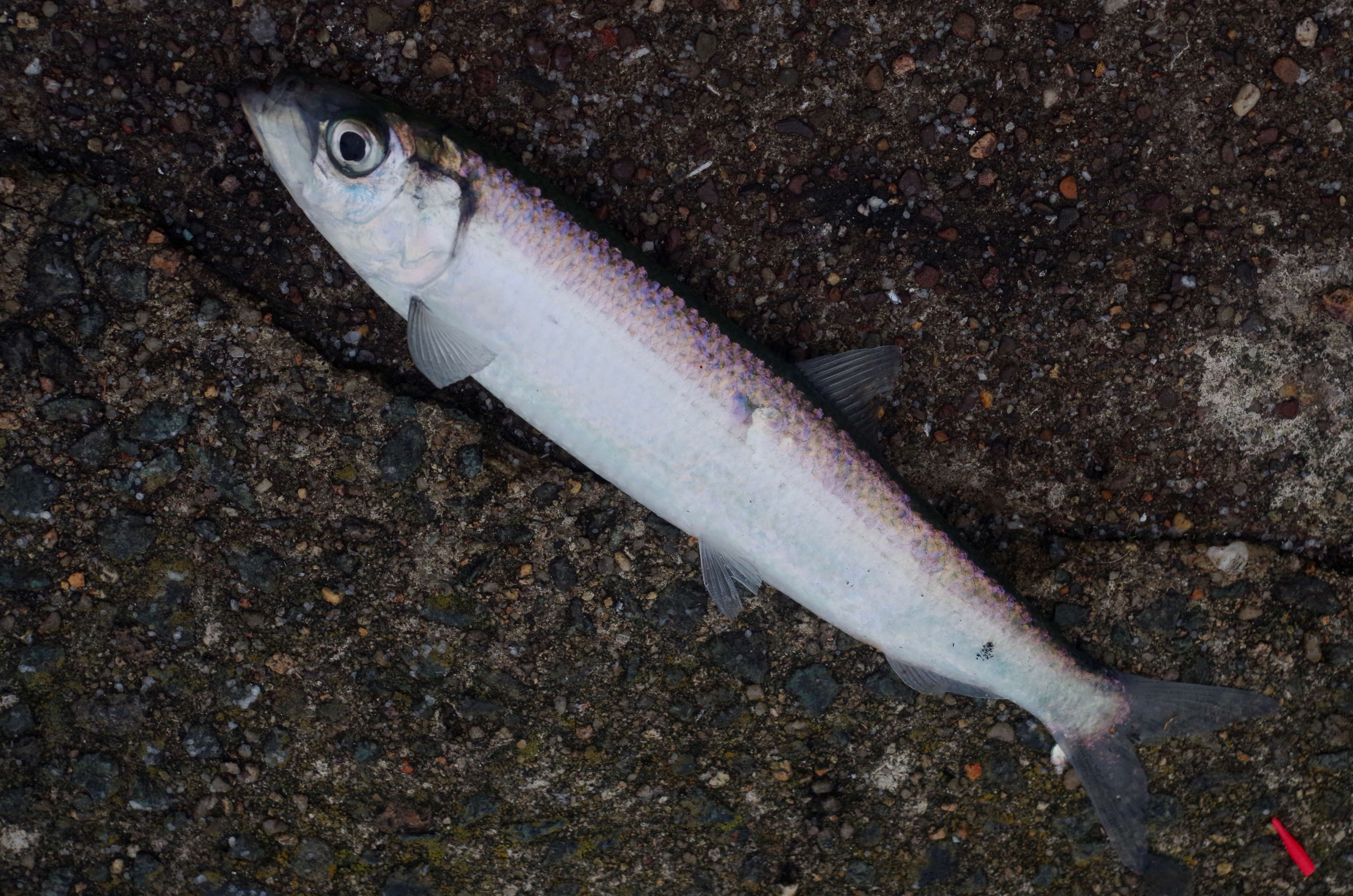 As the afternoon progressed we all started to enjoy success with herring with these shimmering silver fishes brought twisting and gyrating to hand to be stowed away as bait for predatory fish on the North Devon coast or to sit beneath a crimson topped float at some pike water inland.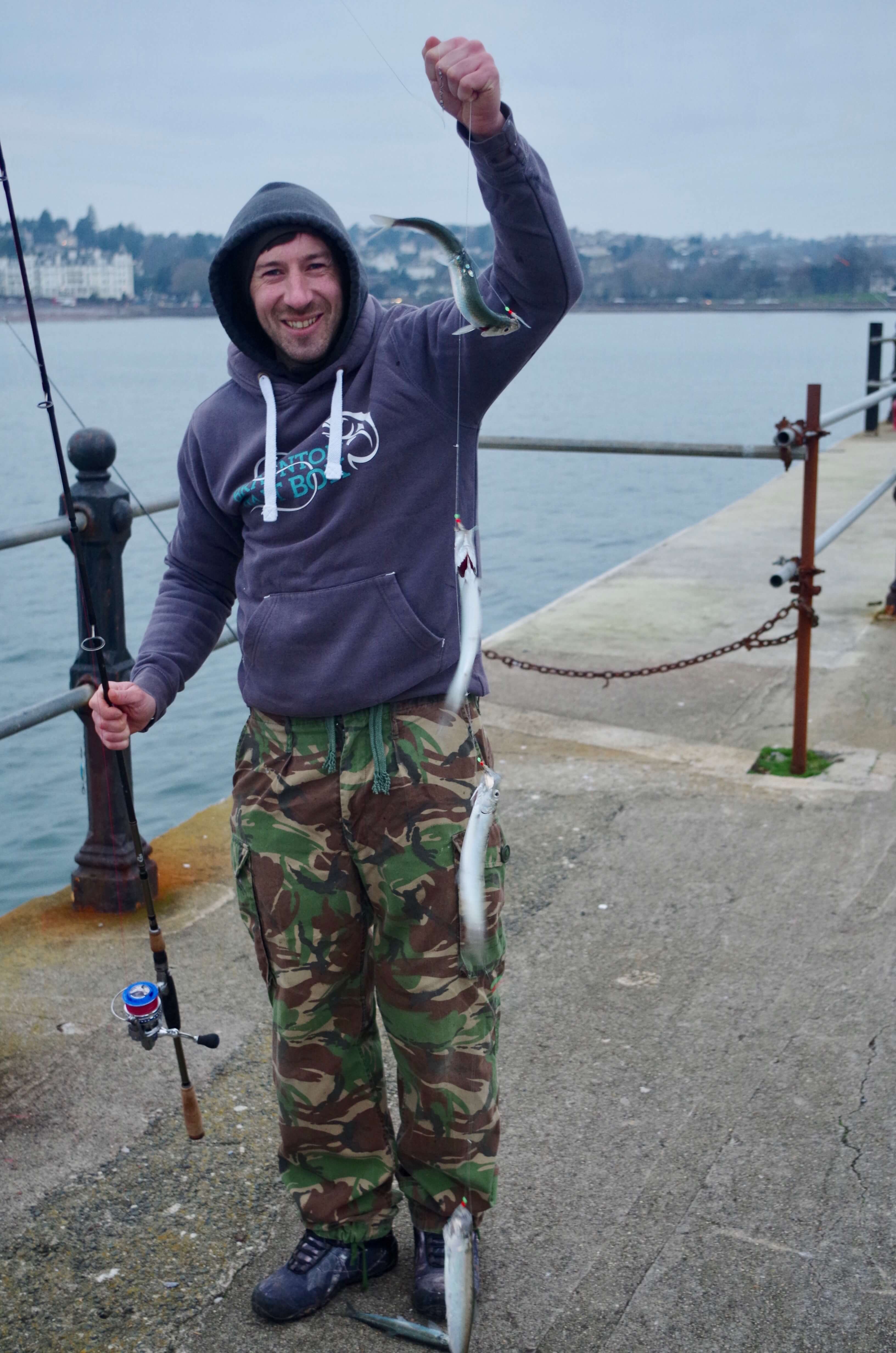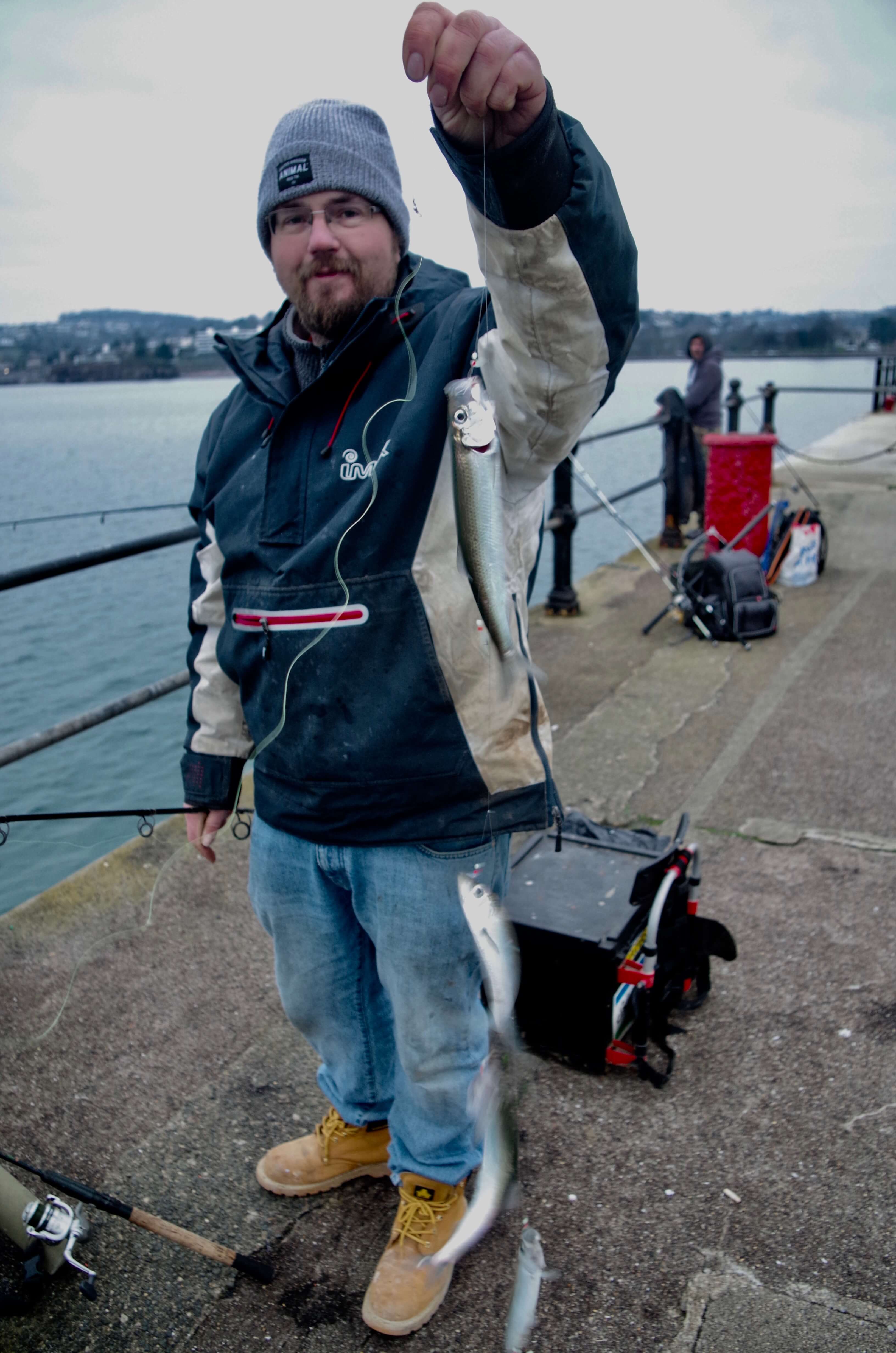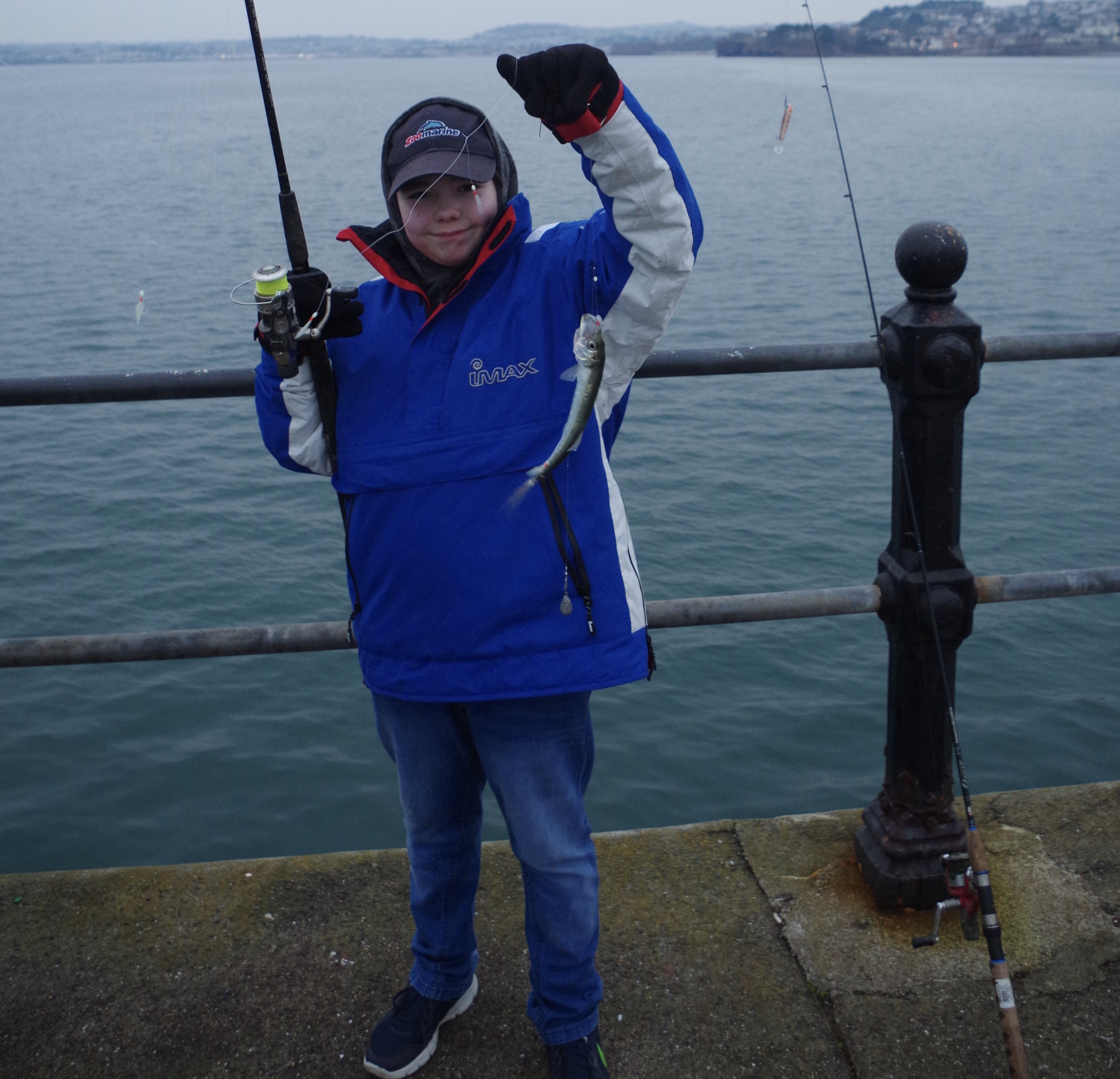 (Above) Josh Jeffery enjoyed success with the herring shoals.
As the light fades the herring continue to smash into the strings of feathers and our bait bags are all well stacked with gleaming fishes. Its now time to focus fully on the main agenda squid!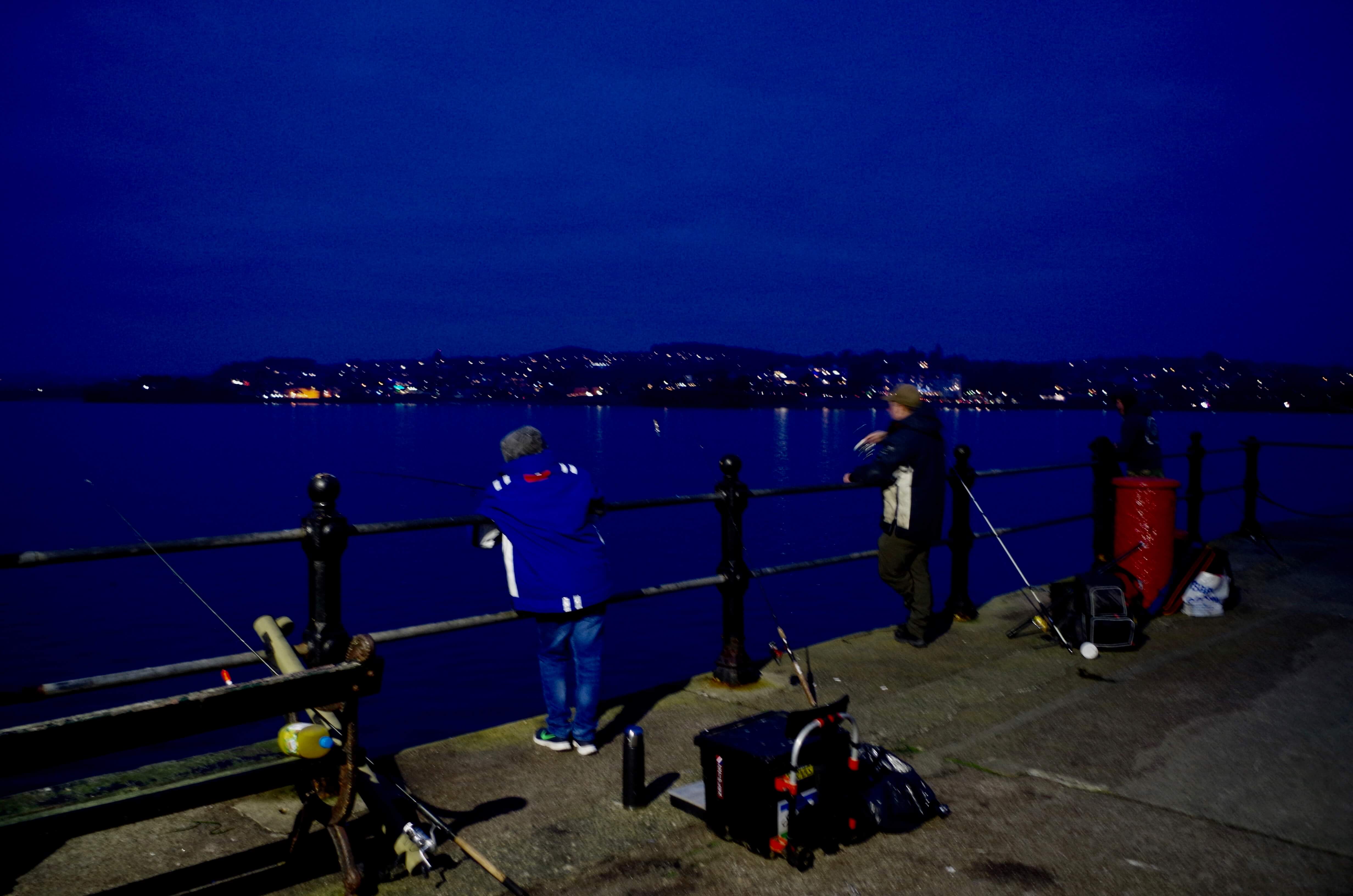 The jigs are flicked and retrieved at various rates and varying between steady pulls and erratic twitches. As none of us have any prior experience we have to learn from scratch and it is this that is part of the fun. There is great excitement when we glimpse a squid chase young Josh's lure until he runs out of water.
Encouraged we all focus on the squid mission with renewed belief and enthusiasm. It is Dan Welch who eventually brings success for team squid lifting a moderate sized squid to hand with its amazingly vibrant glowing colouration.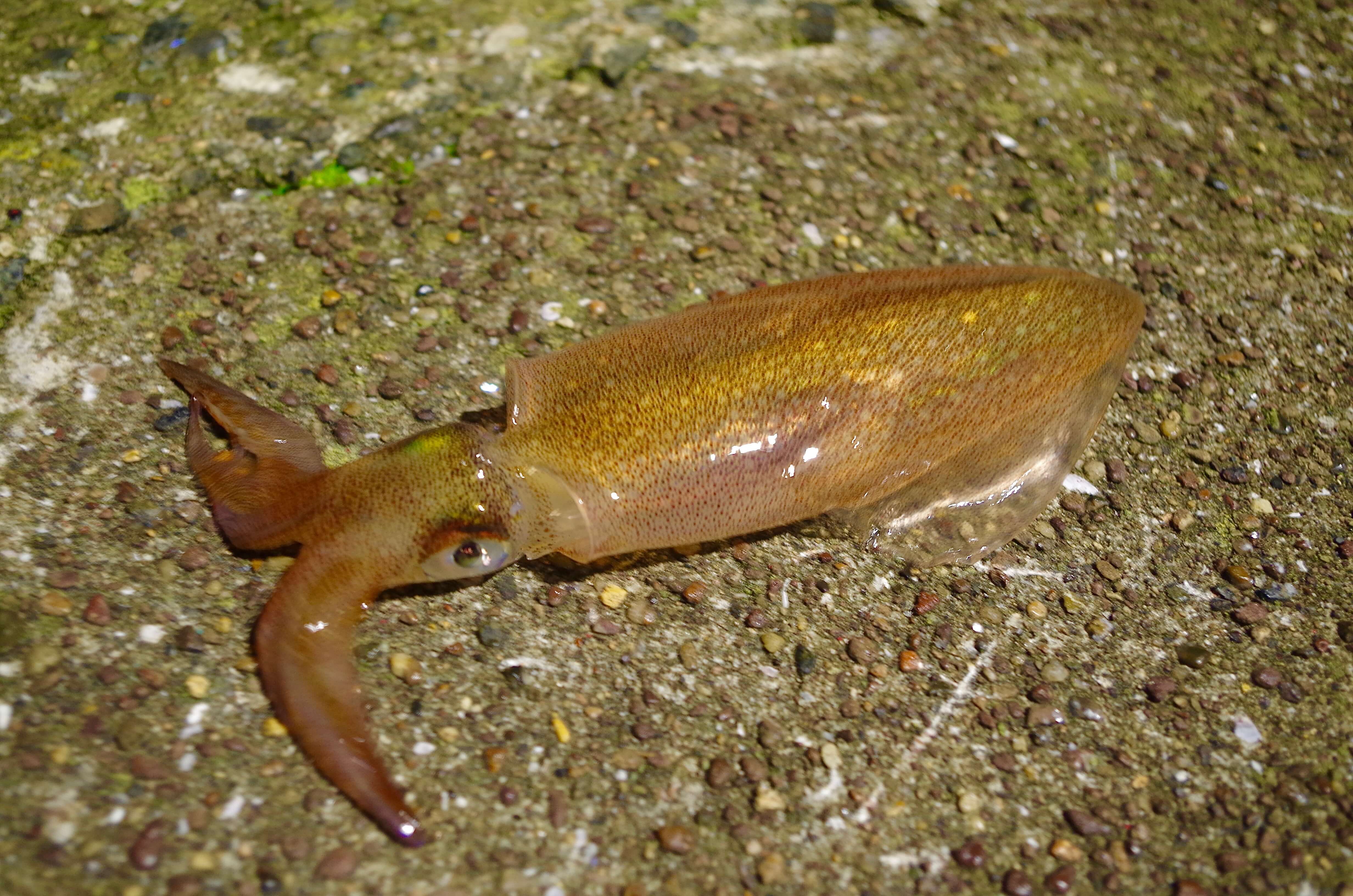 With mission squid partly accomplished parking tickets and fast food start to dominate the conversation and we decide to retire to KFC before heading back to North Devon with plenty of bait and some happy memories. An occasional trip to a seaside pier offers  refreshingly easy fishing where friendly banter and fun takes priority. Catching mackerel in January seems a little unseasonal as the Christmas lights twinkle into memory. Mission squid was not exactly a great success but we did catch a squid. The pleasing bonus was string upon string of glittering herring.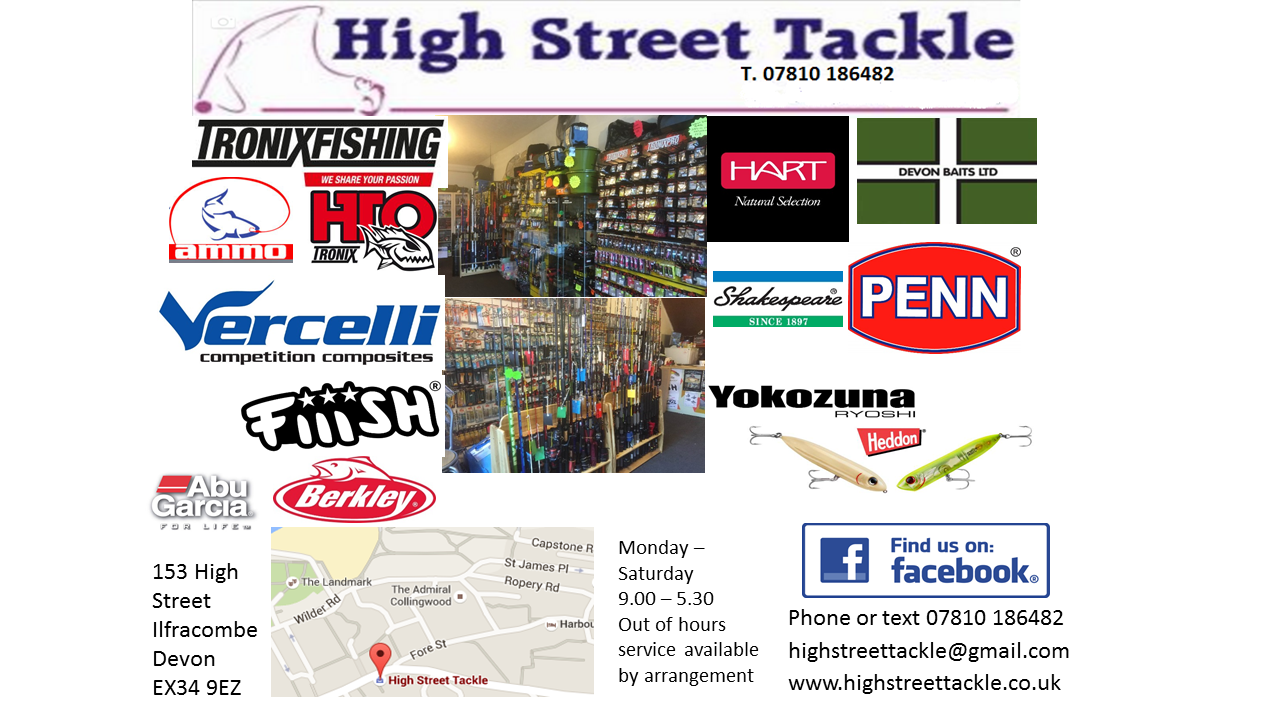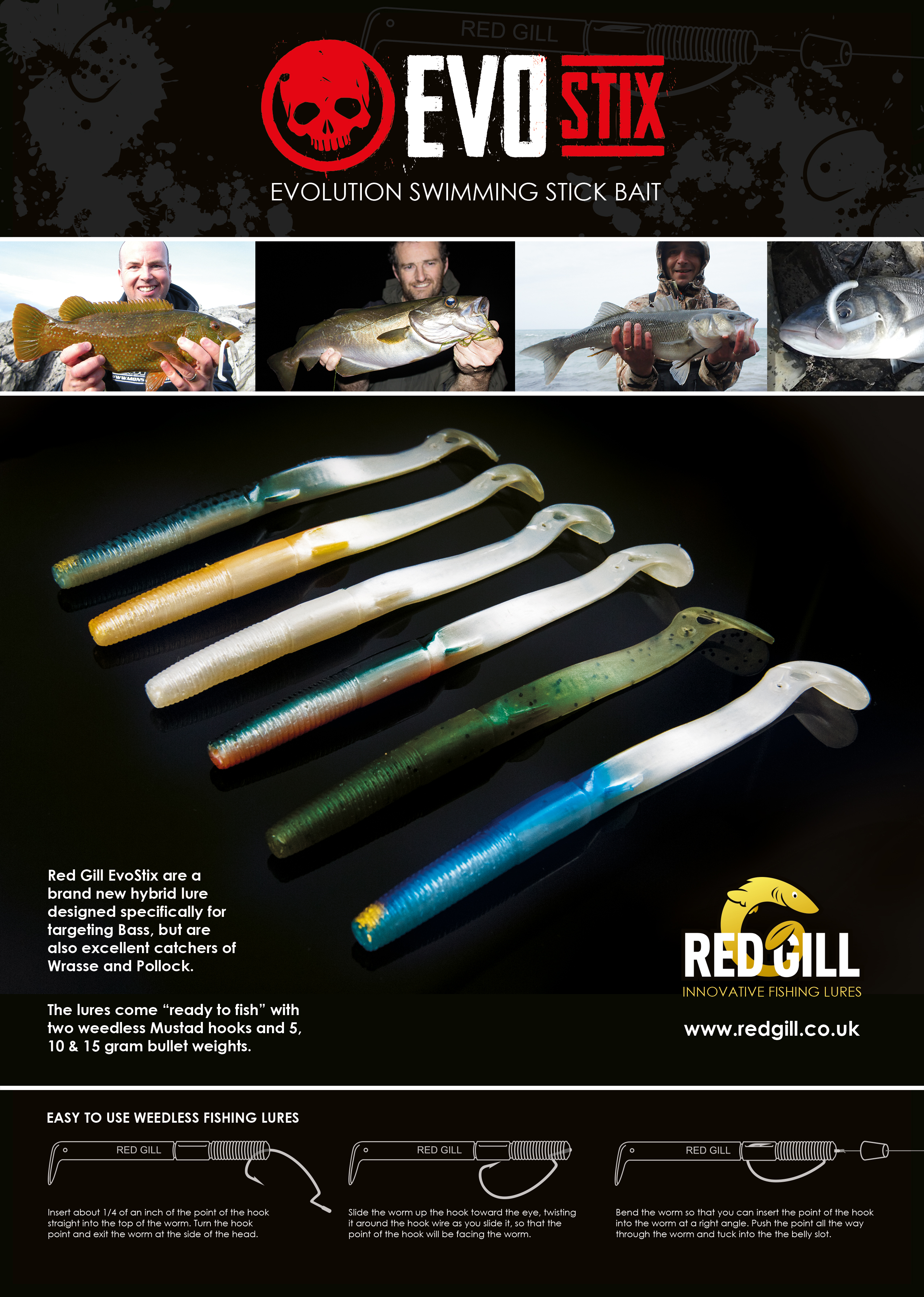 http://www.redgill.co.uk