Combe Martin Sea Angling Clubs Six Hour Rover saw ten members venture out onto North Devon's coast line as a brisk west North West breeze blew up the Bristol Channel. Fishing has not been easy over recent weeks with the water clear after a period of calm weather. Dogfish and small conger have been abundant all along the coastline with just the occasional better fish showing. A short competition like this is useful in pulling together a group of anglers fishing an area of the coast and seeing what results.
Kevin Legge secured the top two places in the competition with fish that were only moderate specimens to Kevin who sets the bar high in his constant quest for specimen fish. A dogfish of 2lb 5oz and a bull huss of 7lb 1oz were enough to take the money. Ross Stanway caught a pleasing rockling of 1lb 31/2oz for third and Mark Tossell a good whiting of 151/2oz.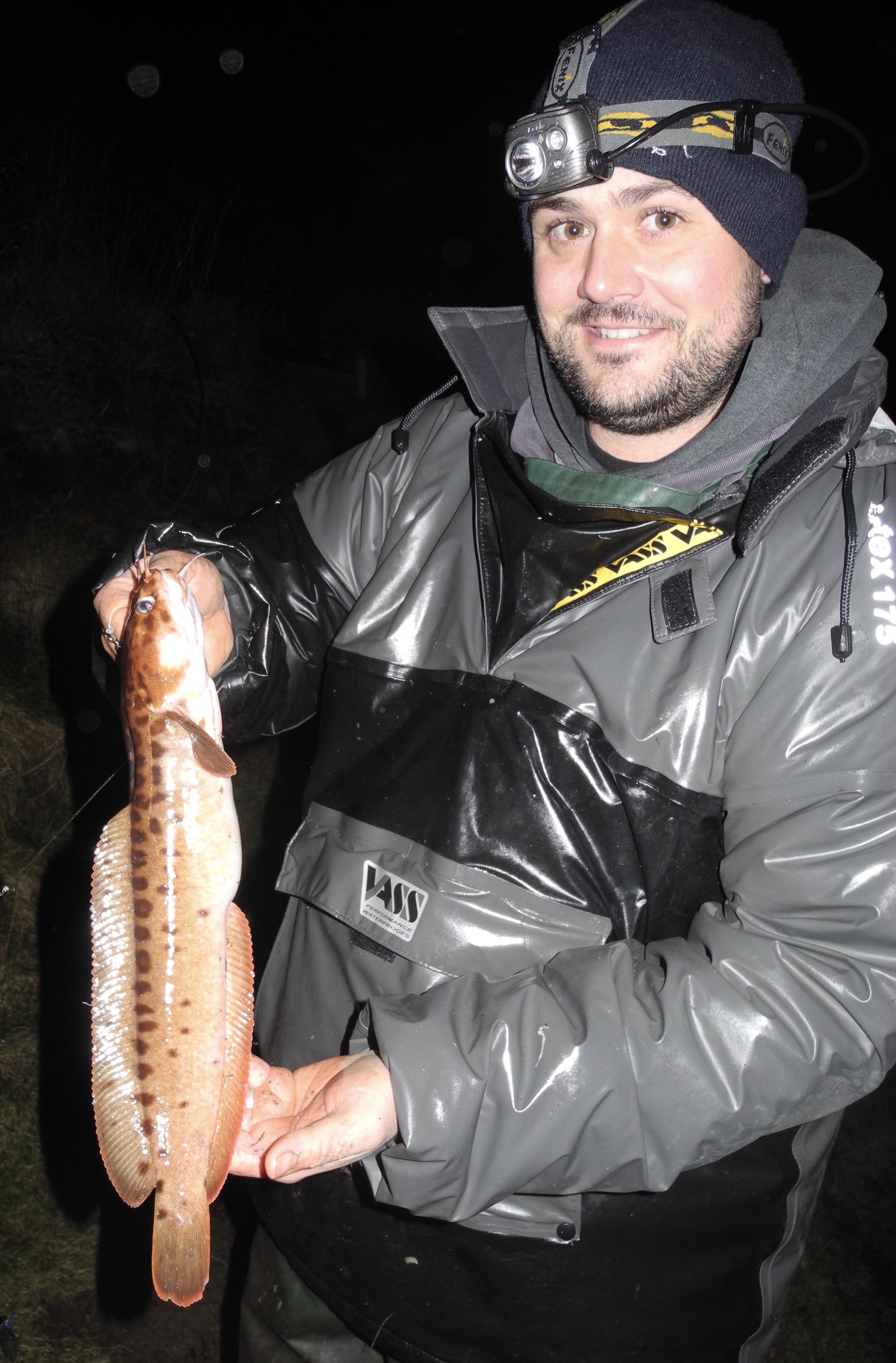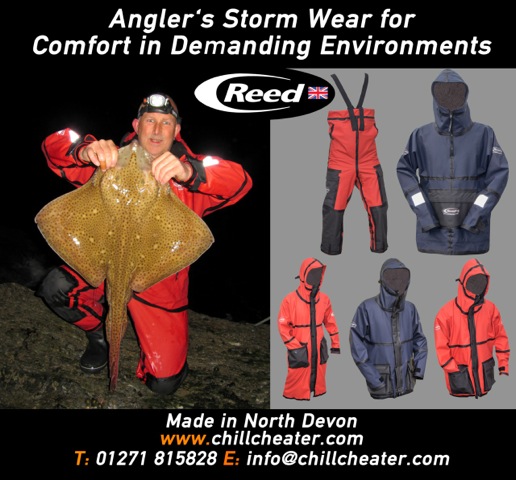 Combe Martin SAC member John Shapland is a very keen mullet angler and targets the species all year round. The mullet was once considered a fish of the summer months but recent years have seen the species caught in every month of the year. Johns latest catch is exceptional for January catching five over three pounds in two days fishing. The fish weighed 3lb 8oz, 3lb 8.5oz, 3lb 9oz, 3lb 10oz and 4lb 4oz.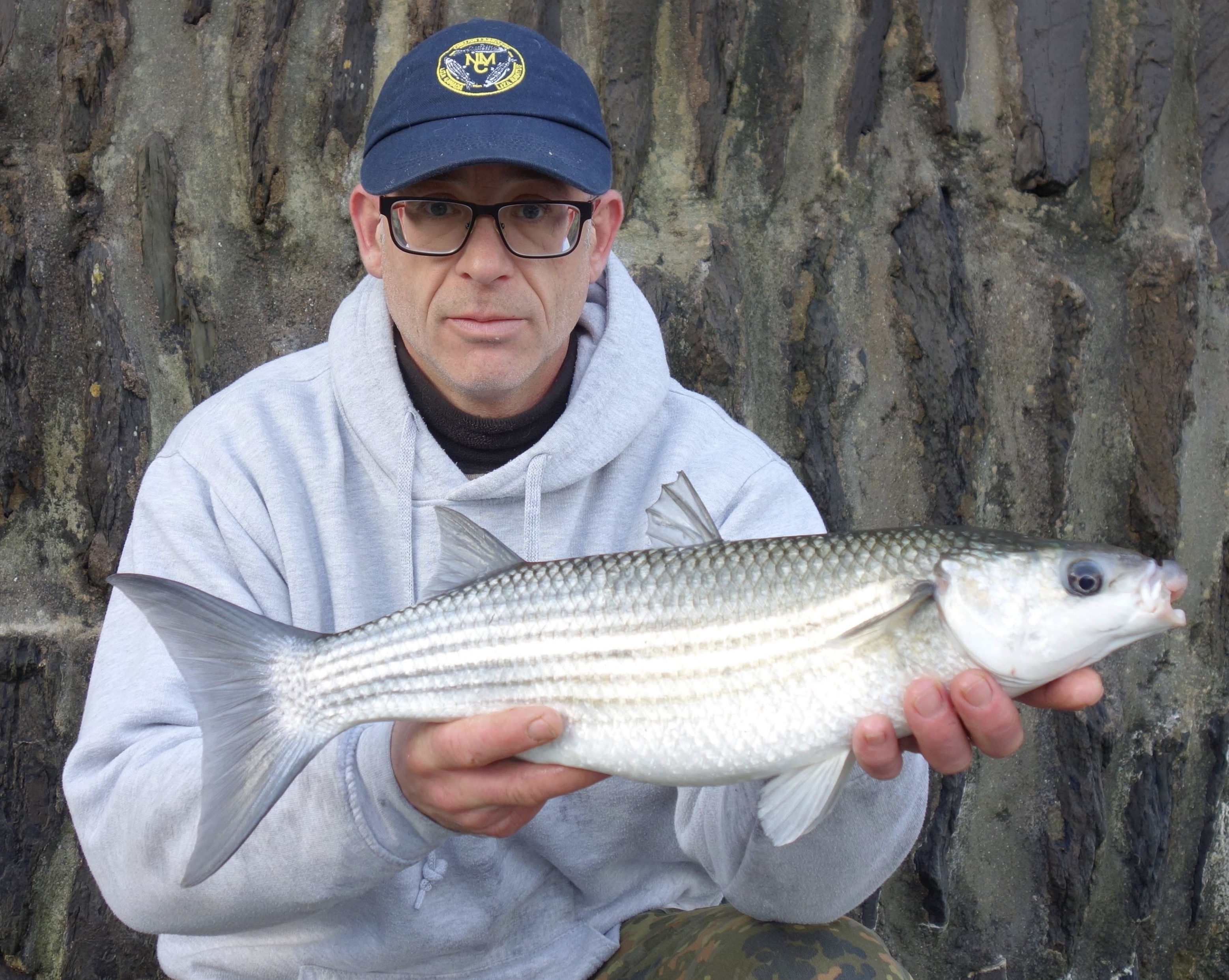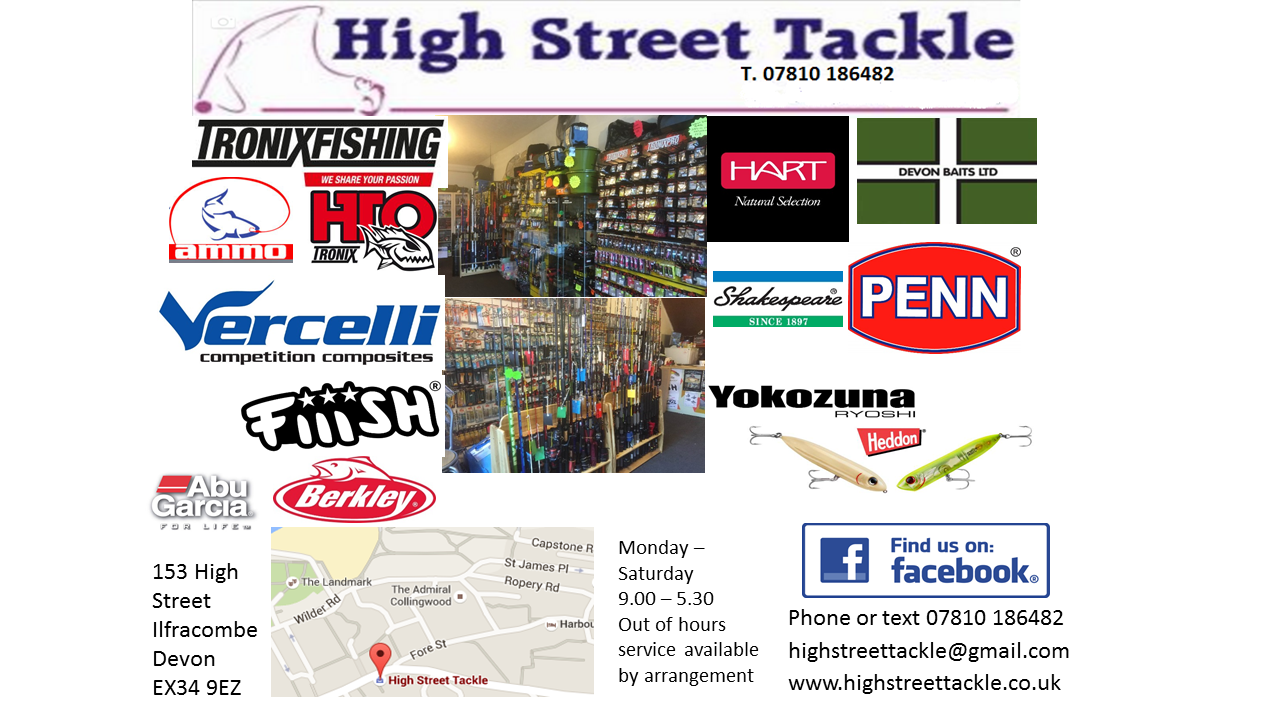 (Below) Louis Rook joined John Shapland to land this fine thick lipped grey mullet of 3lb 12oz