Wistlandpound Fly Fishing Clubs first outing of the season was to Wimbleball Reservoir high on Exmoor. With gale force winds, hail, sleet and icy rain punctuating long sunny spells it was a day to wrap up warm. We arrived shortly after 9.00am and a glance through the catch returns showed that sport had at times been frantic over the opening week of the season with plenty of limit bags and impressive catch and release sport. The size of trout was also promising with good numbers of fish over 4lb.
I decided to start directly below the permit hut close to where the boats are launched as this bank had a degree of shelter from the gale force wind that was sweeping across from the North West. A large bead headed black lure presented on an intermediate line seemed an obvious choice this early in the season and the trout seemed to agree as I was into a hard fighting rainbow of close to 3lb on just my second cast.
For the next half an hour I felt tugs at the fly on every other cast and briefly connected with another hard fighting rainbow before landing my second rainbow. At this point I was expecting to bag up within a couple of hours but the trout had other ideas!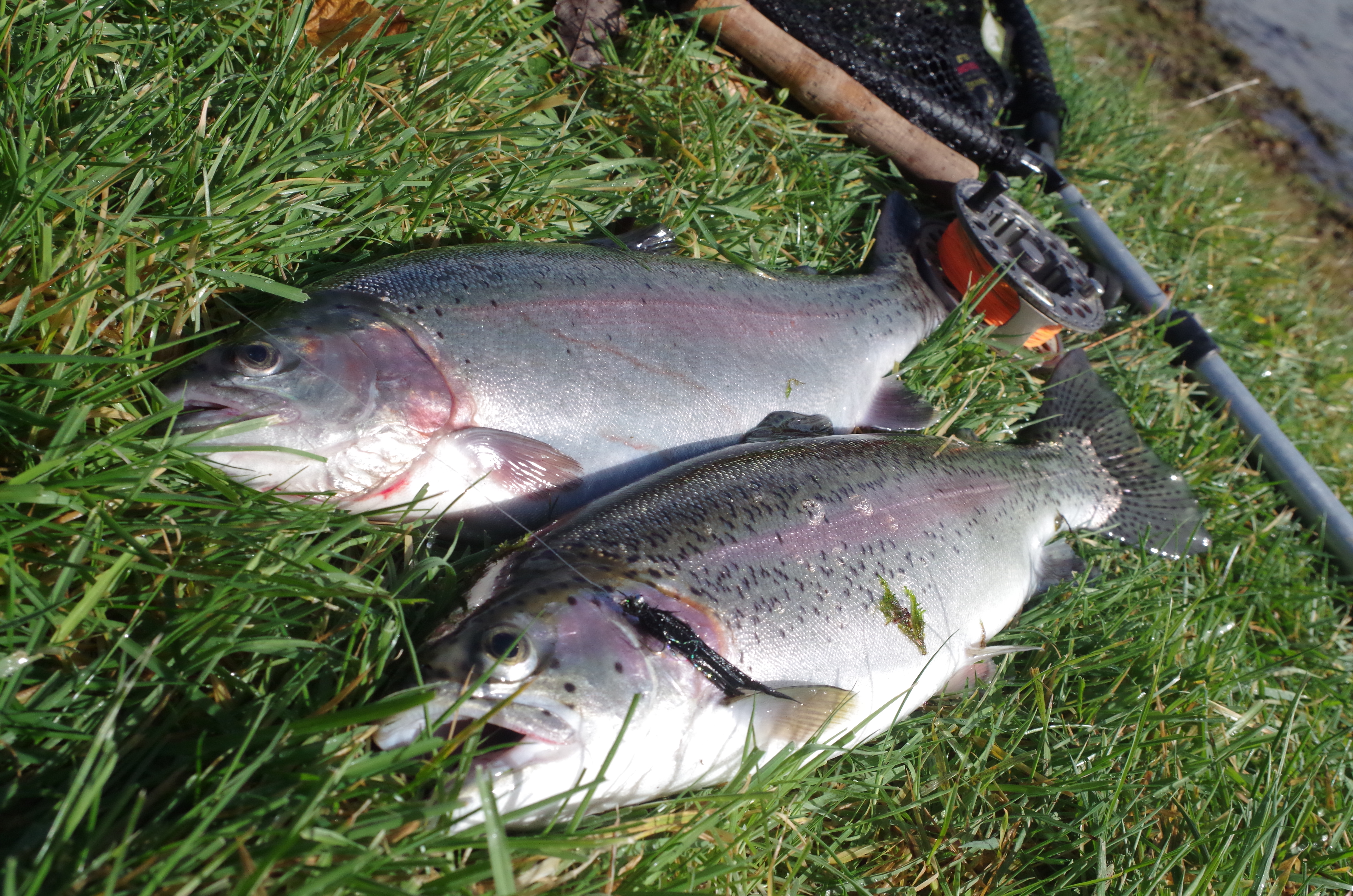 I persevered with the same tactics for another hour but failed to get a pull. A move fifty yards along the bank brought an encounter with a stunning brown trout of close to 2lb that cartwheeled out of the water in flurry of spray. After a quick photo of the fish in the net it was returned and swam strongly away into the crystal clear water.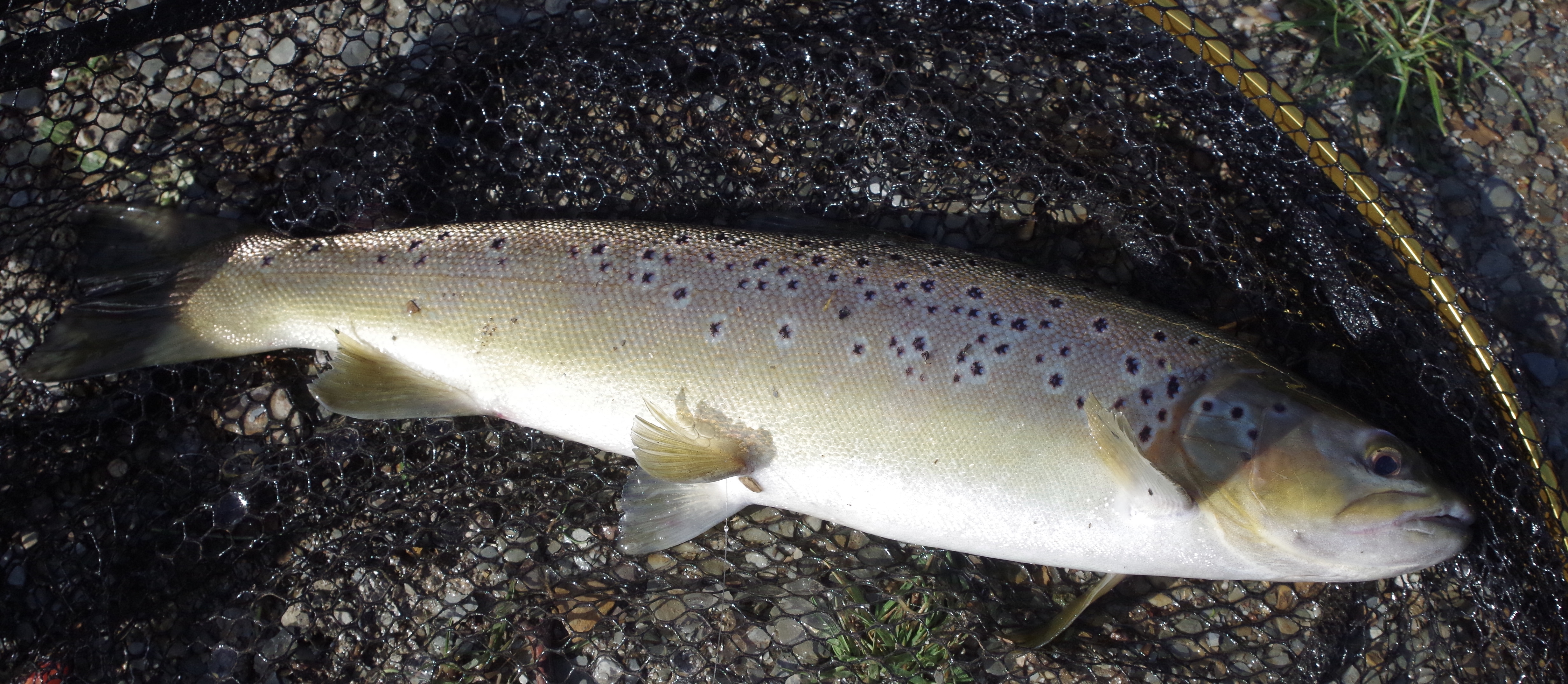 Talking to other passing anglers it was a similar story with sport drying up.  I decided upon a move along the bank to where some other club members where fishing. Andre Muxworthy had already bagged up and told me he had landed all his fish within the first hour or so. Whilst I received a couple more pulls at this location my score for the day was to remain at a brace of good rainbows totalling 5lb 8oz.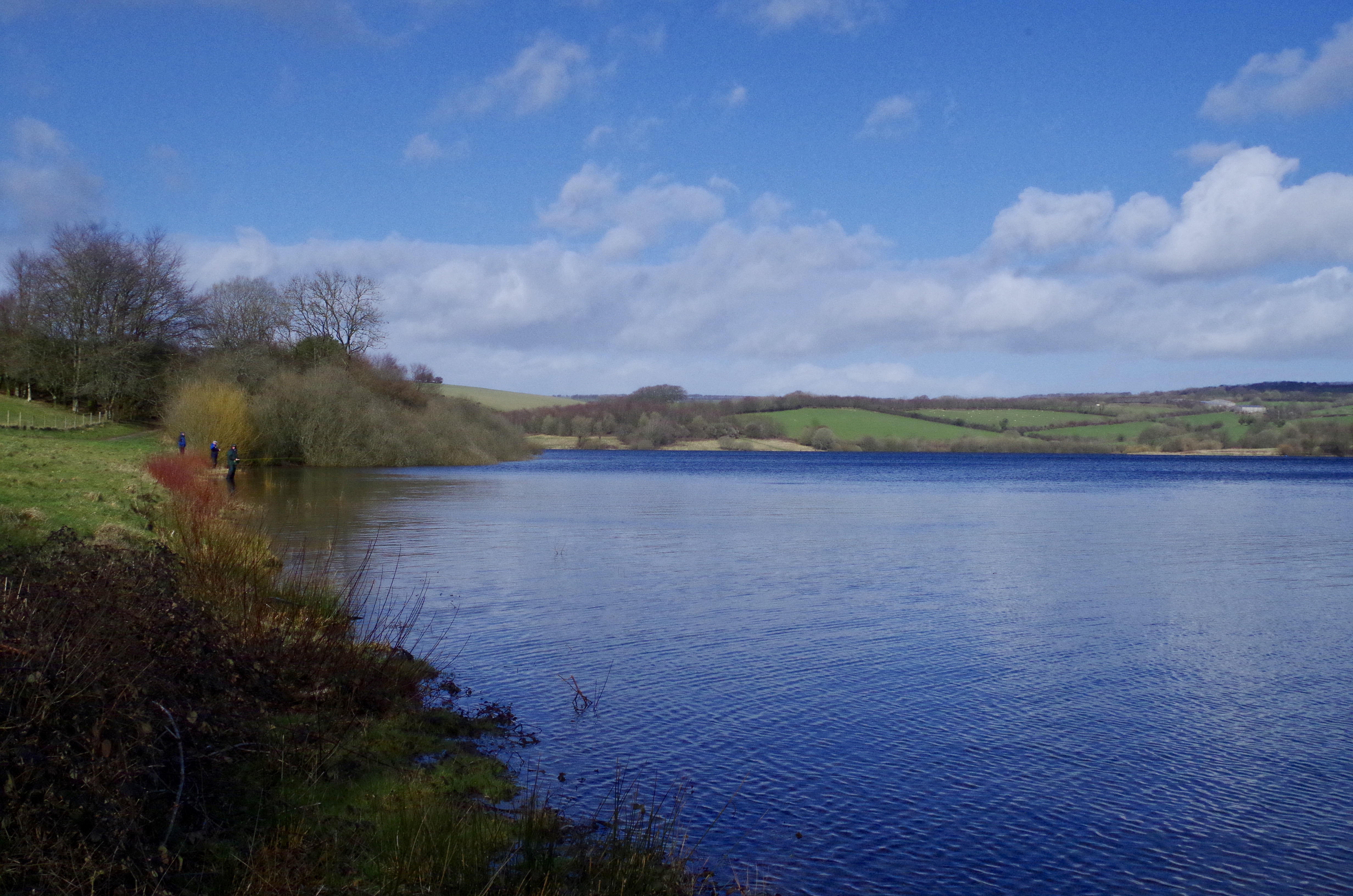 The afternoon passed quickly by with clouds racing across the sky, Canada geese cackling on the lake and leafless trees dancing in the cold wind. After a day stood in icy water it was not too difficult to drag myself from the waters edge and return to the permit hut to weigh in.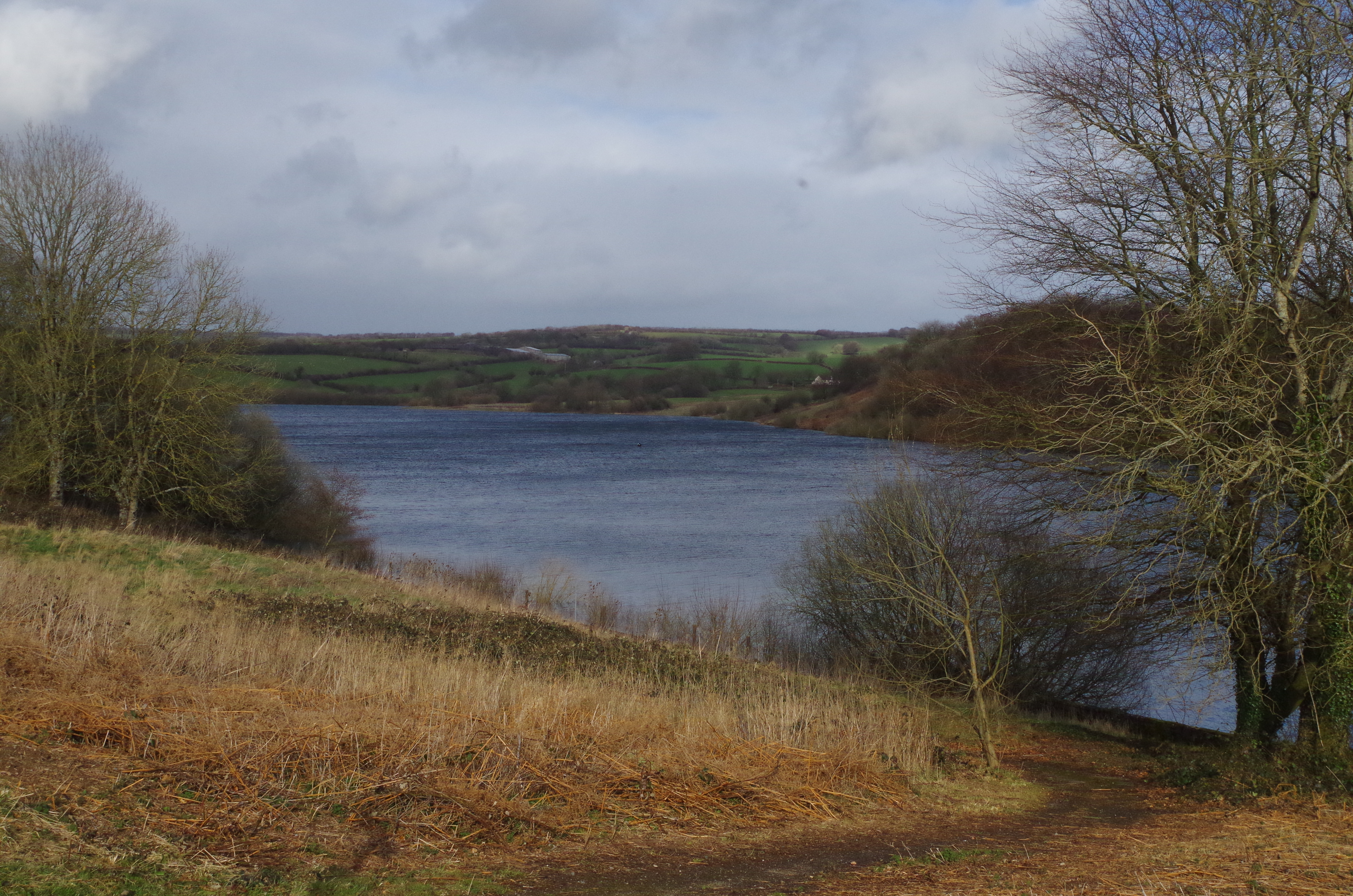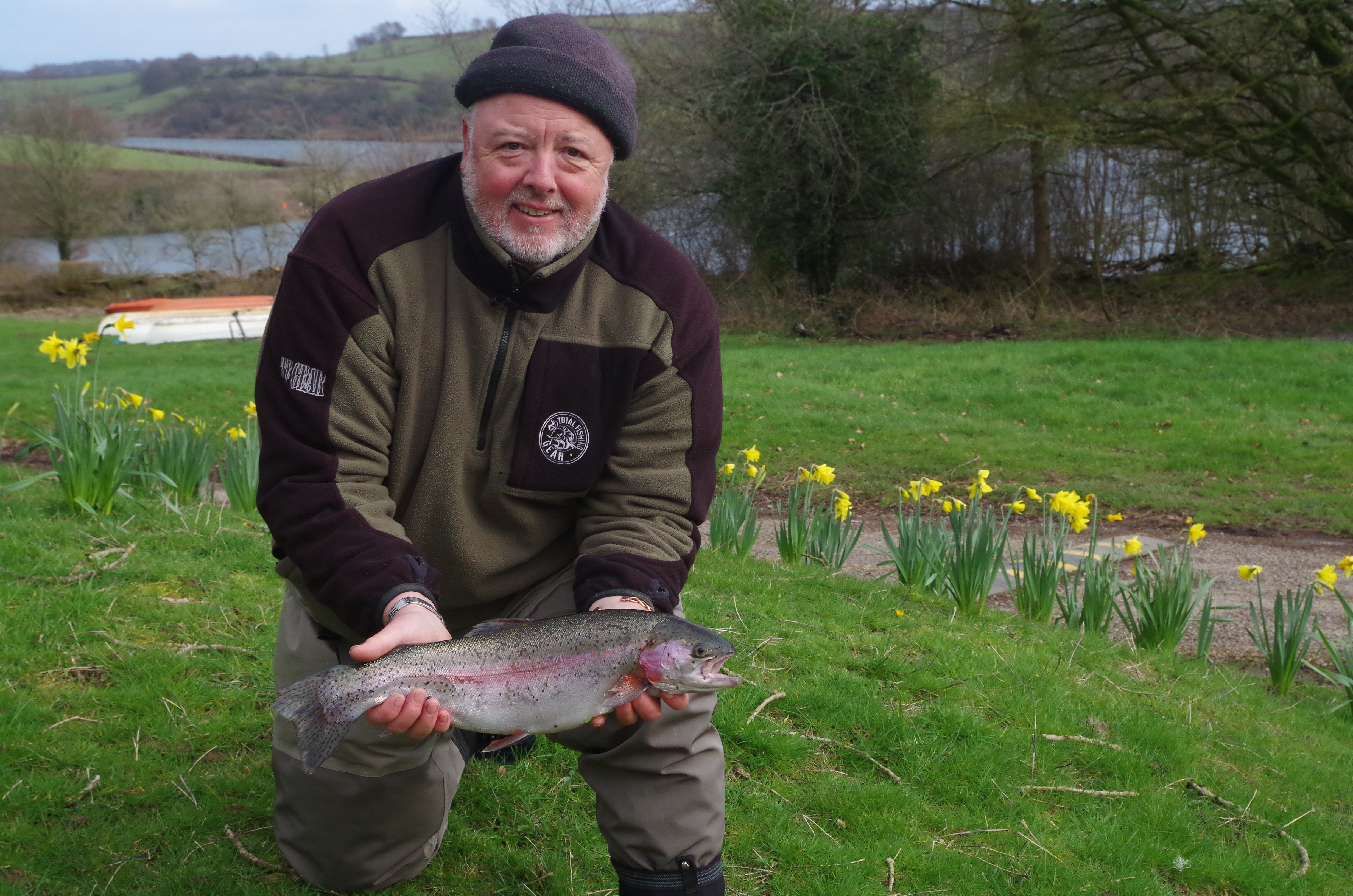 1st – Paul Grisley – Five trout for 15lb 8oz  Best fish a rainbow of 4lb 2oz
2nd – Andre Muxworthy – Five trout for 14lb   Best fish a rainbow of 5lb
3rd – Wayne Thomas – Two trout for 5lb 8oz
4th – David Eldred – Two trout for 5lb 4oz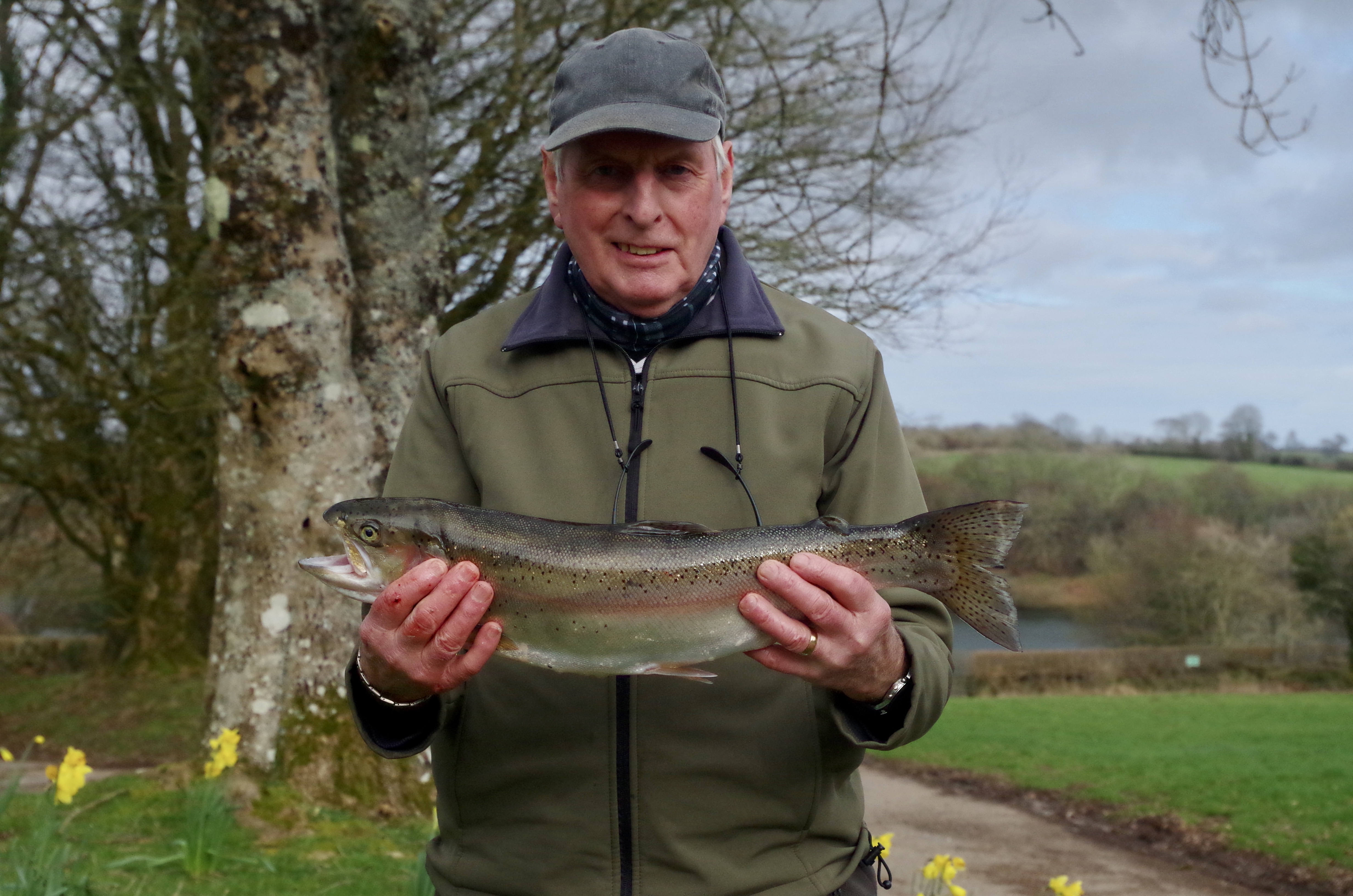 I hope to return to Wimbleball in a couple of weeks when with luck the weather will be a little kinder. The fishing has been spectacular at times so far this season and even on this day when I and a few others struggled to catch one angler enjoyed a catch and release day with over twenty fish returned. Early in the season with fish often tightly shoaled up location is often the key with black and green lures very often successful.