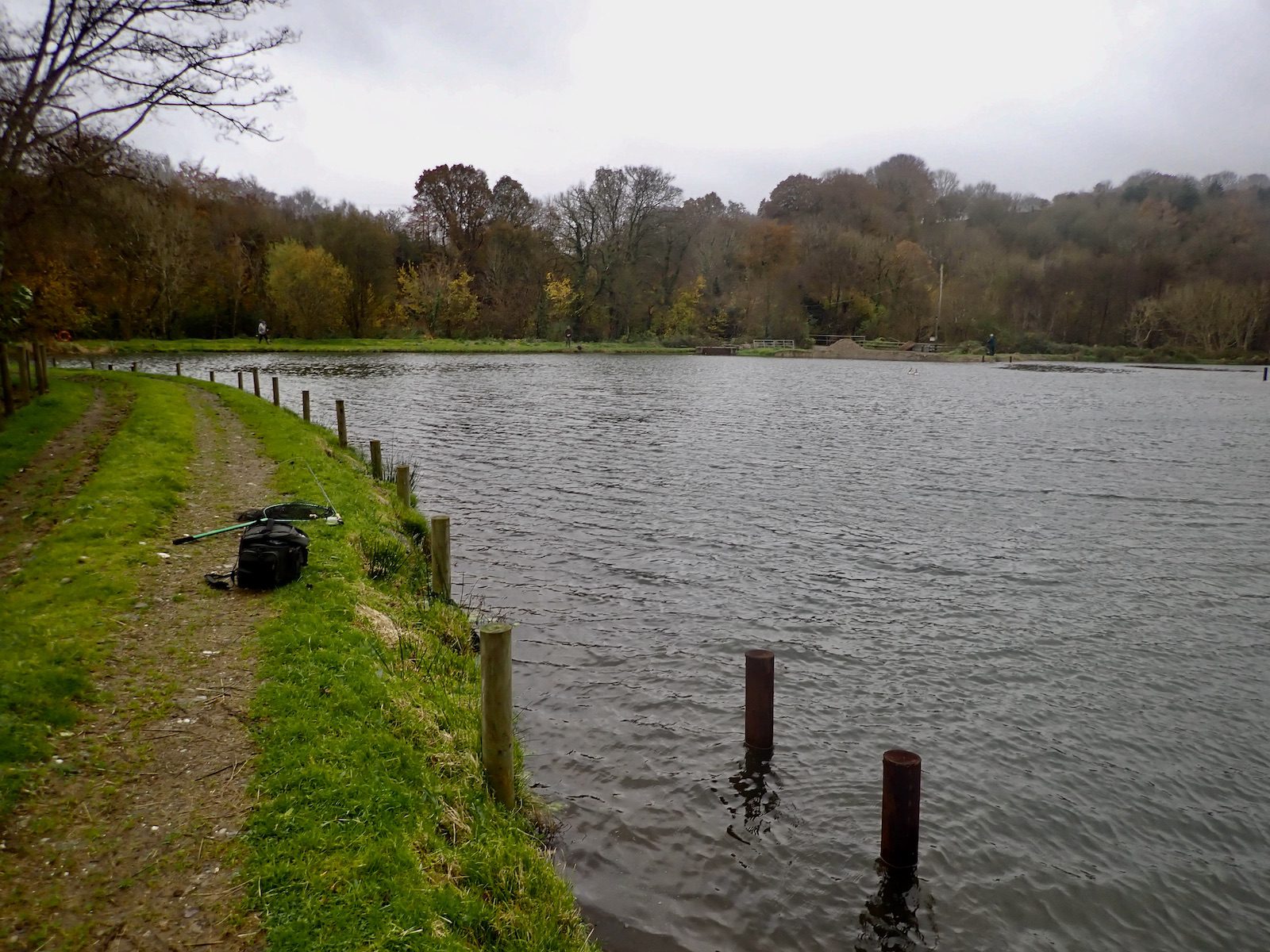 I joined members of South Molton Angling Club at Bulldog Fishery for one of their monthly fishing competitions fishing for the Mac McCarthy Trophy. The trout fishing lake has undergone a significant transformation since my last visit and is now twice the size of the previous lake with the dividing roadway removed to create one large lake. This has been generously stocked with rainbows to 7lb and a mix of spartics and browns.
A good number of club members were in attendance in addition to a few day ticket visitors and it was immediatly apparent that the lake could now  host a dozen or more anglers in comfort. A strong South West wind was blowing up the valley with occasional drizzle driven over the lake. Despite the rather gloomy weather it was at least mild and everyone was in good spirits as they tackled up and took up places at the waters edge.
I set up with an intermediate Snowbee line and tied on the ever reliable damsel nymph with a black cormorant on a dropper. I chose to fish close to the lake inlet with the raging and murky River Yeo racing down behind me. The water in the lake was surprisingly clear despite heavy rain over previous days and I could see the occasional rainbow trout cruising in the margins. I put out the line allowed the the flies to sink slowly before beginning a slow irratic retrieve.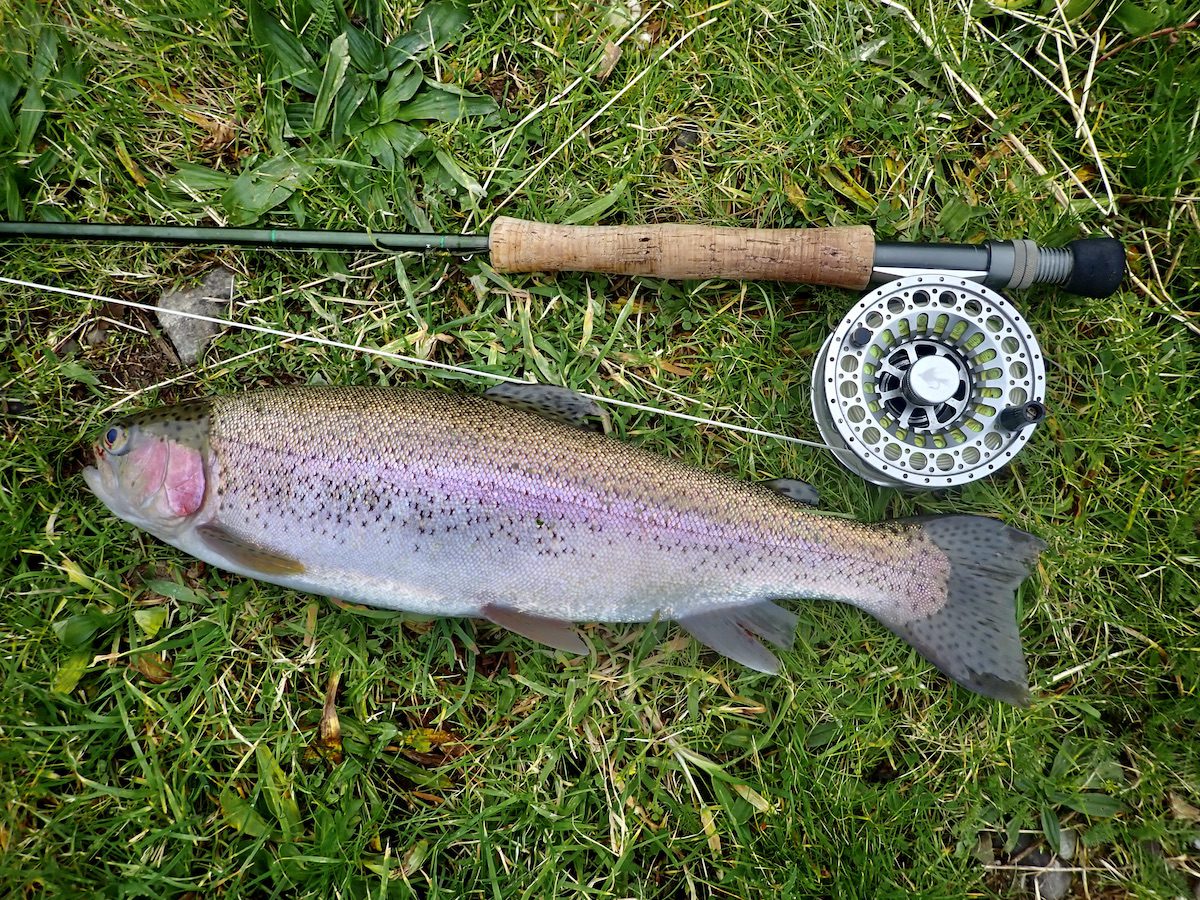 After three or for casts  the line tightened and I felt the pleasing tug of a trout. A hard fighting rainbow was eventually pulled over the rim of the net. I added two more full tailed rainbows over the next twenty minutes to complete my three fish bag,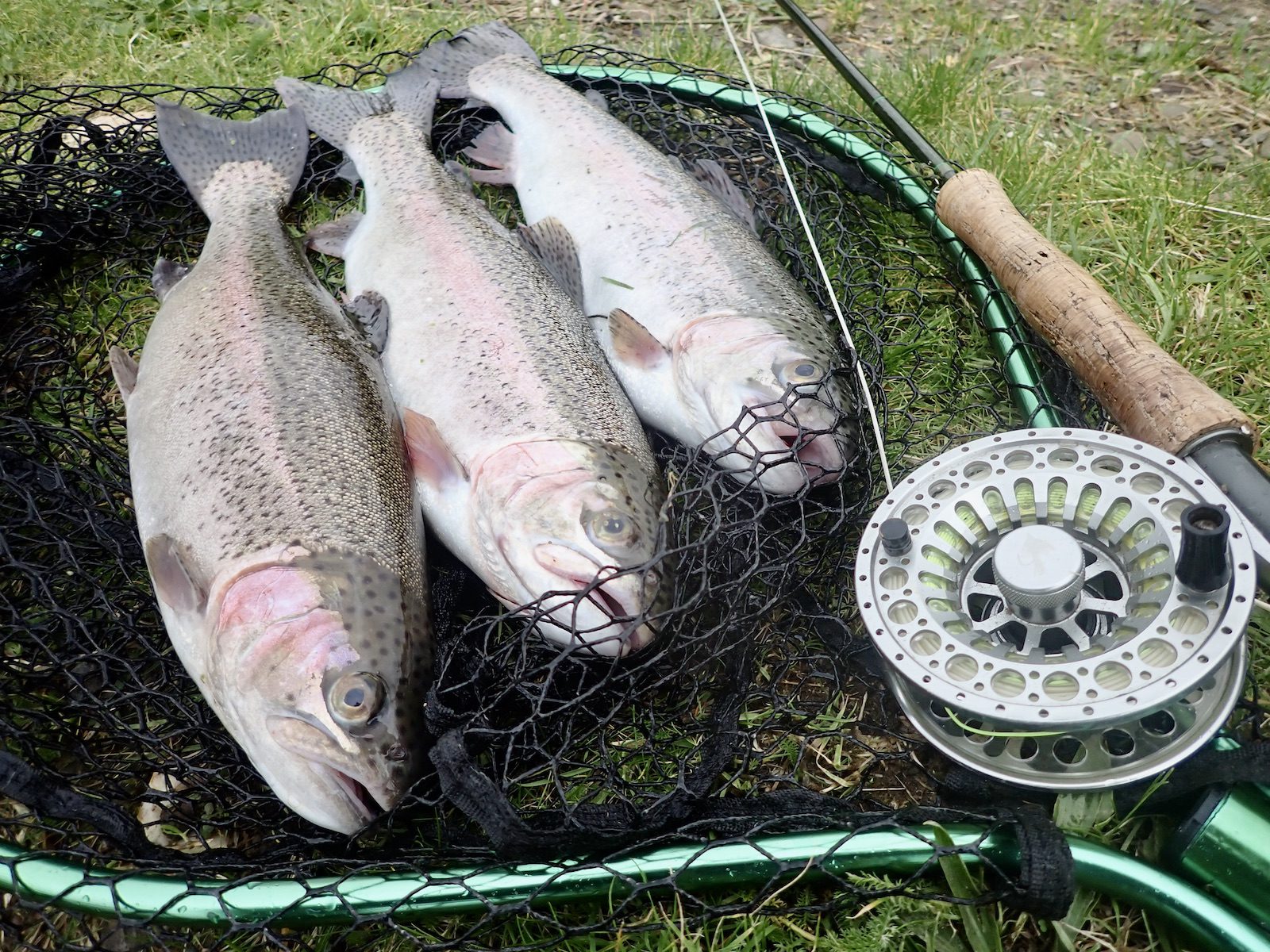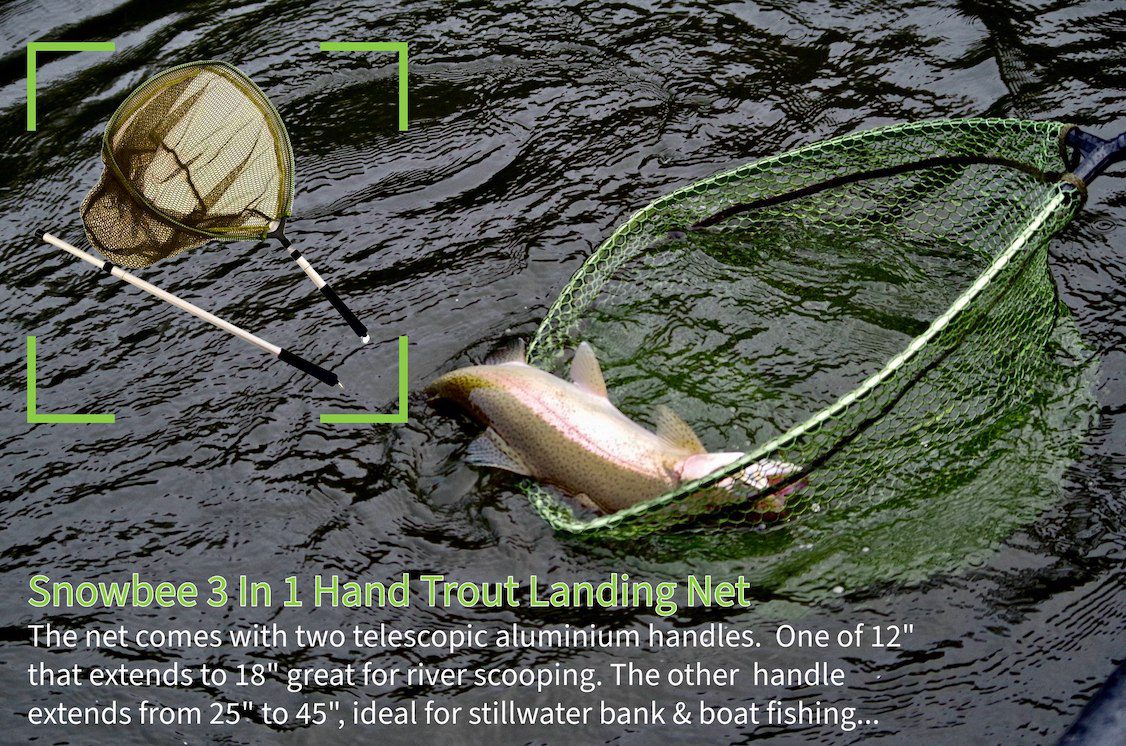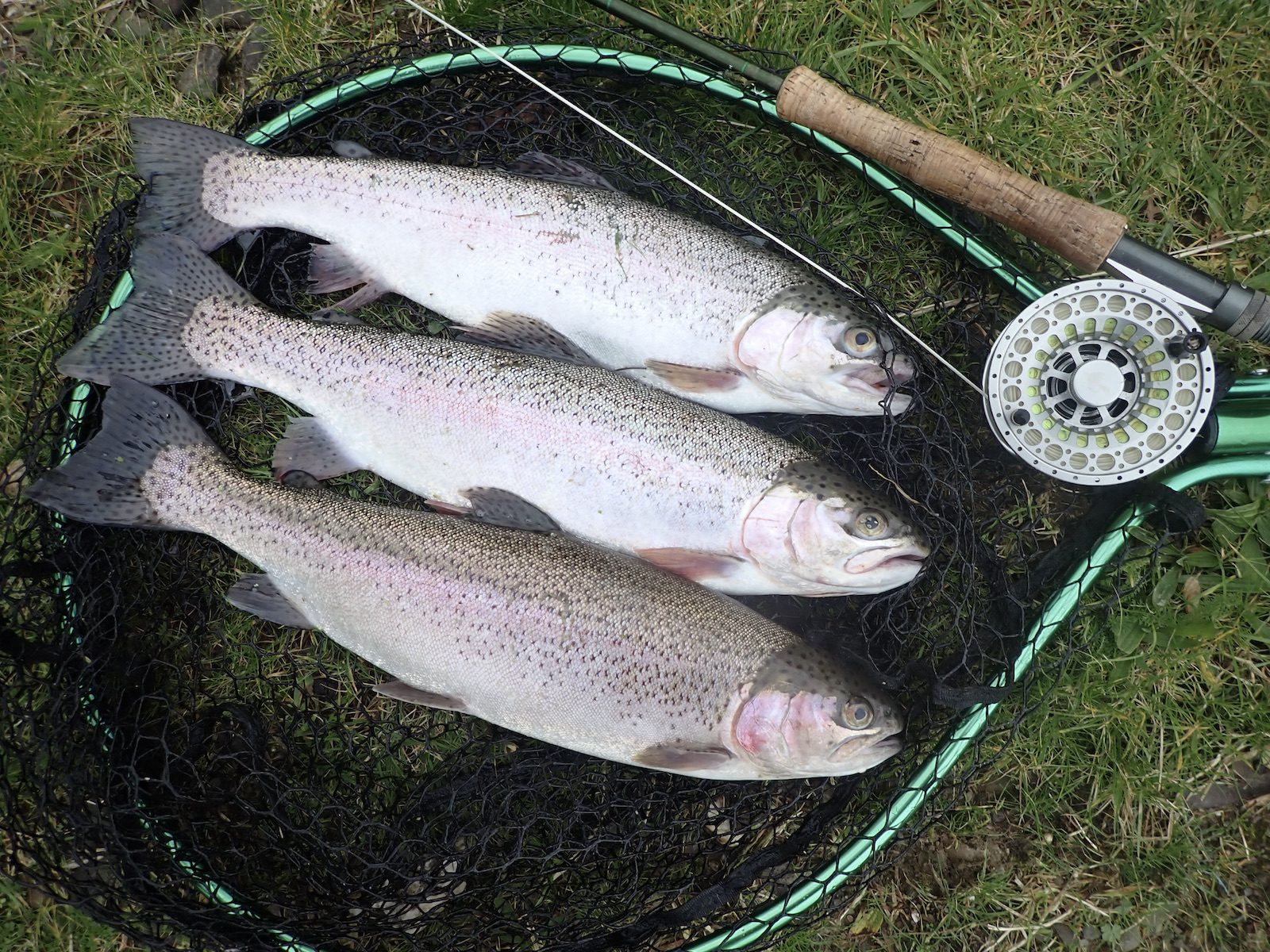 I poured a coffee and took a walk around the lake catching a few images of other anglers enjoyed tempting the lakes trout. Several trout to over four pound were caught including some good fish by anglers trying fly fishing for the first time. It was interesting to note how some experienced anglers were struggling to complete their bags whilst others were catching the trout with ease. Subtle differences in presentation can make all the difference to success whilst at other times trout determine that the lucky angler bags up.
The late Autumn and Winter months offer great sport at small Stillwaters with weed growth at a minimum and trout in tip top condition in the Cool water.