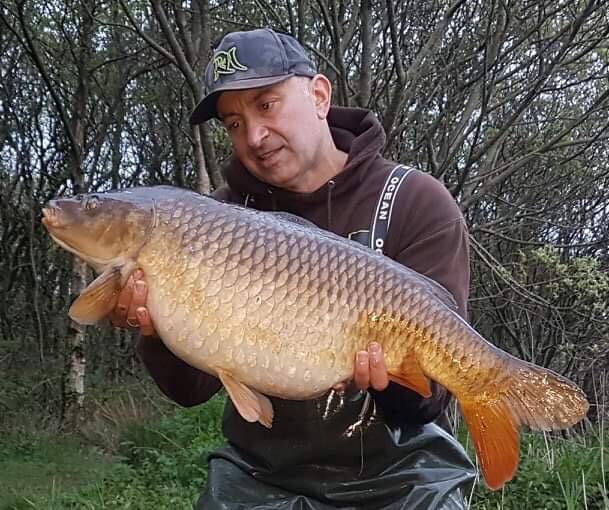 Lower Tamar is producing some cracking fishing at the moment……check out this report from Tim Thornton….
'Having enjoyed the captures of a number of good carp to low twenties from Upper Tamar Lake I decided to turn my attention to the day ticket sister water Lower Tamar Lake.
I'd heard about the lake many years ago and knew it contained many lovely large carp.
I visited the water a few times to see for myself the extent of the weed that people spoke about to find that the lake had some weed, but was still easily fishable with modified rigs.
When I say modified rigs to keep things simple I mean 'chod' rigs as opposed to traditional rigs. These rigs ensure you can fish over light weed or 'chod,. They also slide which prevents your hookbait getting buried.
I found location was key again like Upper Tamar. The carp in Lower I find usually betray their presence by bubbling in the early morning or showing themselves by leaping clear of the water.
I found successfull methods were using single pop ups to feeding fish or fishing at range to a baited area. I also know of a few anglers targeting bream also catching carp at the same time using bream tactics'.
This cracking 23lb 12oz common is one of Tim's results! Nice 23.12. Taken at 120 yards range cast to feeding carp at 0615. Coconut crunch pop up sprayed with Rod Hutchinson chocolate malt legend bait spray. Fished on Carponline size 6 crank hook choddy rig.