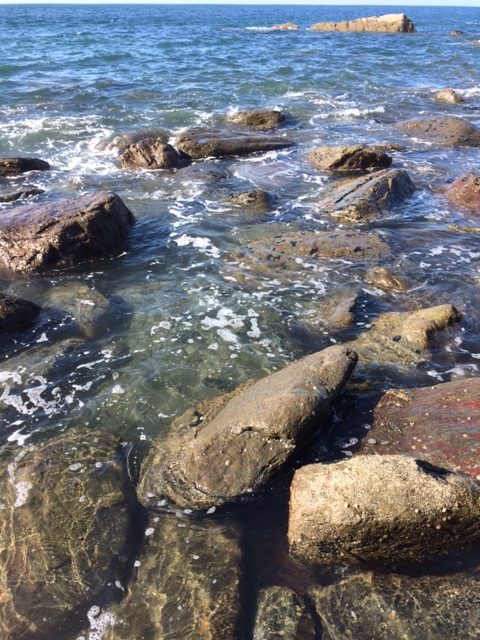 I have been looking forward to getting back out onto the rocks after a bass on the lure and today I made my first foray. It was great to once again scurry across the rocks as the tide dropped to low water timing my arrival to coincide with the bottom of the tide.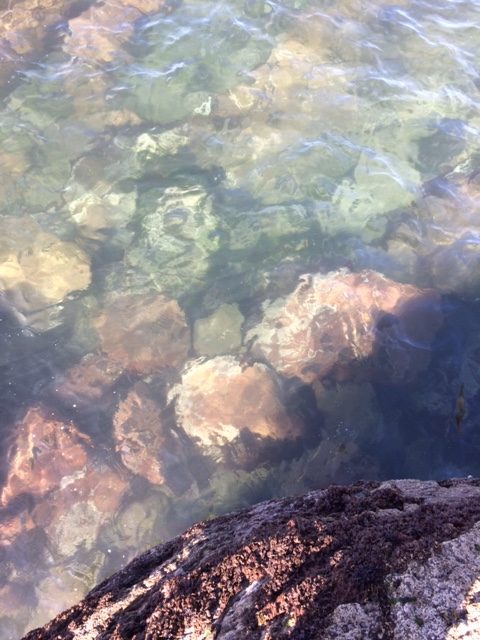 Water clarity was great and I was full of confidence as I searched the water starting off with a Patchinko surface lure and alternating through shallow divers and soft plastics. I gave each of my favourite spots ten minutes or so before moving along the shoreline as the tide began to push in over the boulders.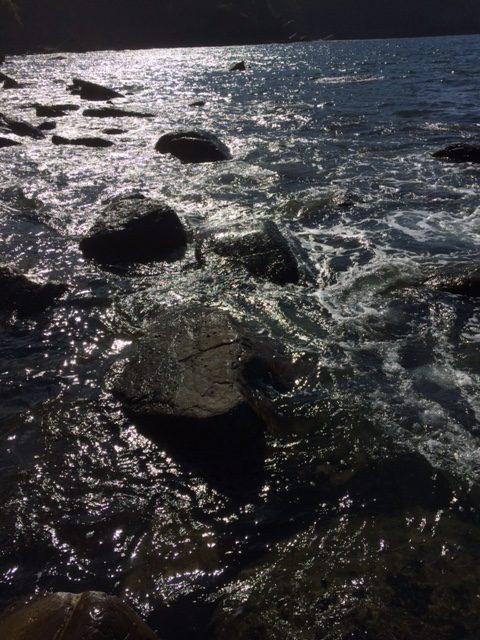 Despite a lack of interest in my lures confidence remained high and even if a bass did not intercept my offerings it was good to be out in the warm sunshine taking in the splendid scenery. A pair of peregrines swooped above beside the steep cliffs hunting an unfortunate pigeon that was I believe lucky to escape on this occasion.
I had reached my final rock and as the tide rose it was  to time to go as I had stated I would be home at around 7.30pm and it was now 6.30pm. One last cast! I had just changed to a shallow diving plastic; as the lure came close to a boulder ten yards out a savage take was followed by a screaming reel and a bent rod. A bass of around five pound battled for cover and won its freedom as the hook hold gave way. I recast to the same spot and to my surprise had a repeat performance as another bass hit the lure hard. After a spirited battle a three pound bass was brought to hand and on this occasion was destined to arrive on our dinner plate pan fried with new potatoes and fresh salad just over an hour later. I only take two or three bass for the table each year returning the vast majority especially any fish of over 7lb.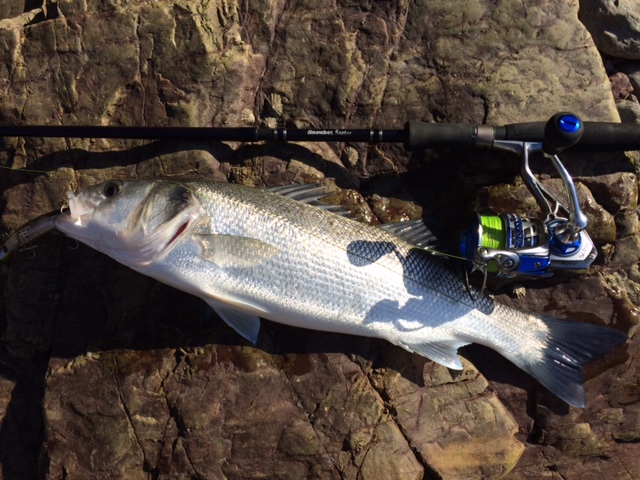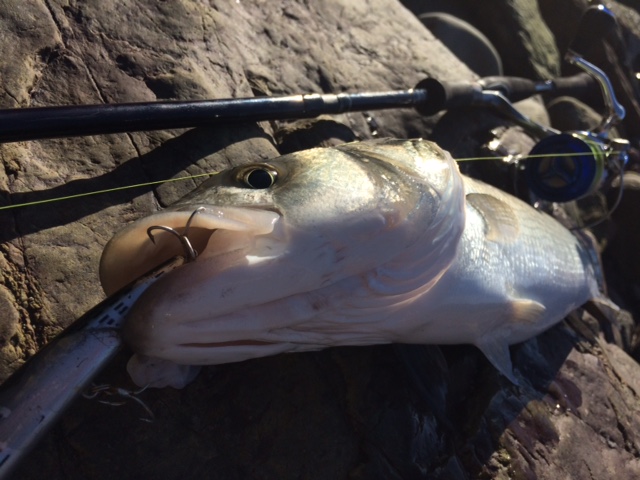 The catch raises a couple of questions. Was it the result of a change of lure or just being in the right place as a shoal of bass happened to arrive where I was casting?
Earlier in the day I had visited Danny Watson at High Street Tackle and selected a couple more lures to try out. On this occasion it was an old battered lure that had done the trick. I tend to rely on half a dozen lures, a couple of hard plastic shallow divers, a couple of soft plastics and a couple of surface lures. The lures I take will to some extent depend on the chosen venue.