Daniel Welch has taken the lead in Combe Martin SAC's Lure Fishing competition that is sponsored by High Street Tackle. The competition ends on September 5th with presentation of prizes coinciding with the clubs annual fun fishing event on Ilfracombe Pier.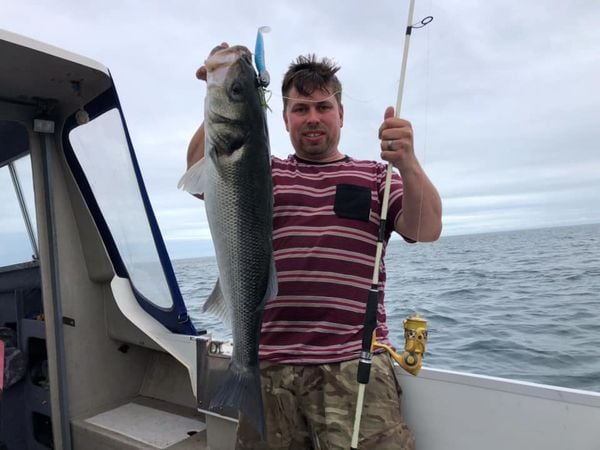 1st Daniel Welch – bass – 72cm (Boat)
2nd Wayne Thomas – bass – 67cm
3rd – Daniel Welch – bass – 62cm
High Street tackle sponsor Combe Martin SAC,s annual lure fishing competition that runs from July 1st until September 5th. The competition is open to paid up club members with a first prize of up £200 of quality lure tackle with £100 for the runner up.
Longest bass – To tip of the tail, overall length.