ANGLERS PARADISE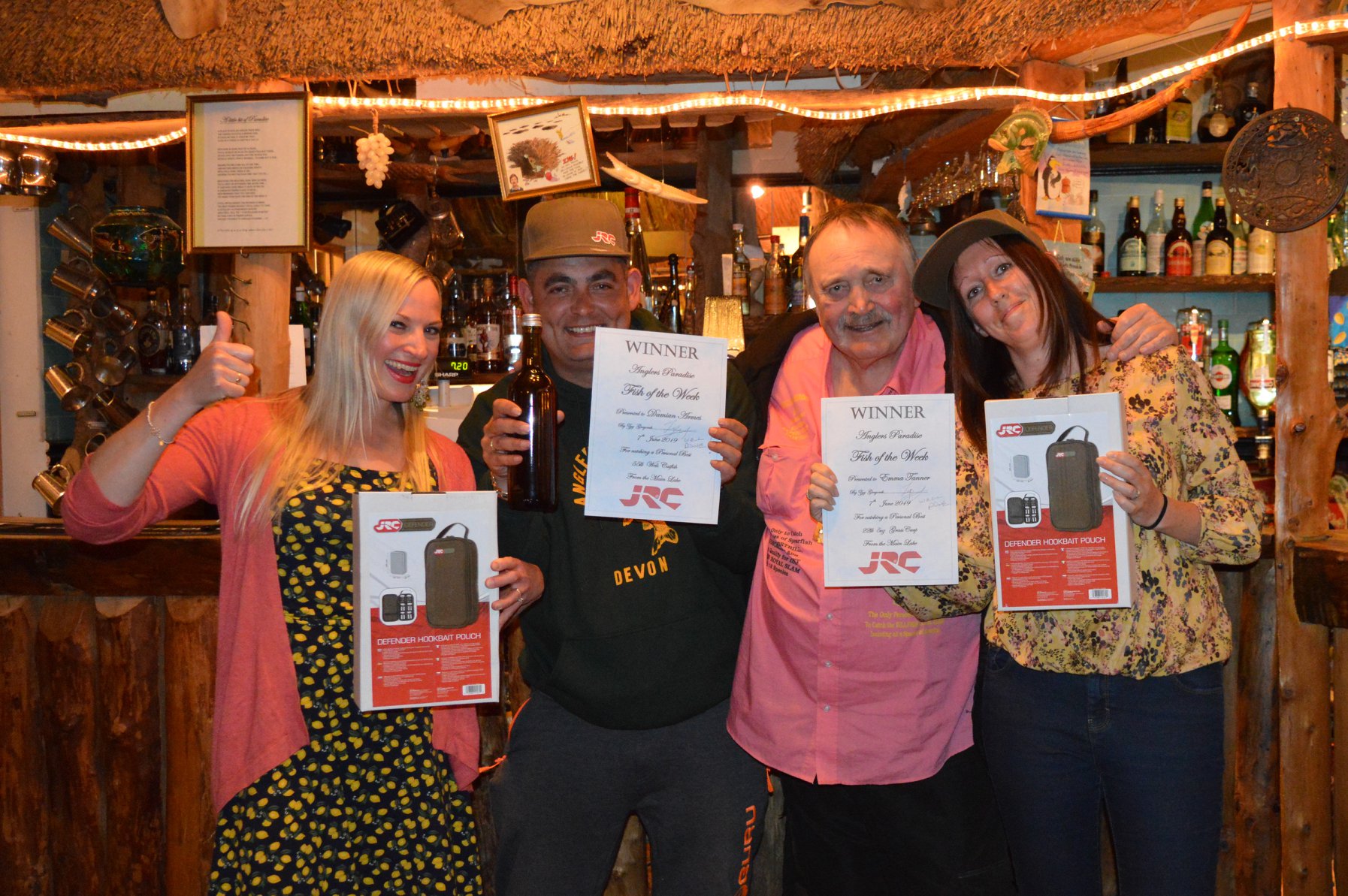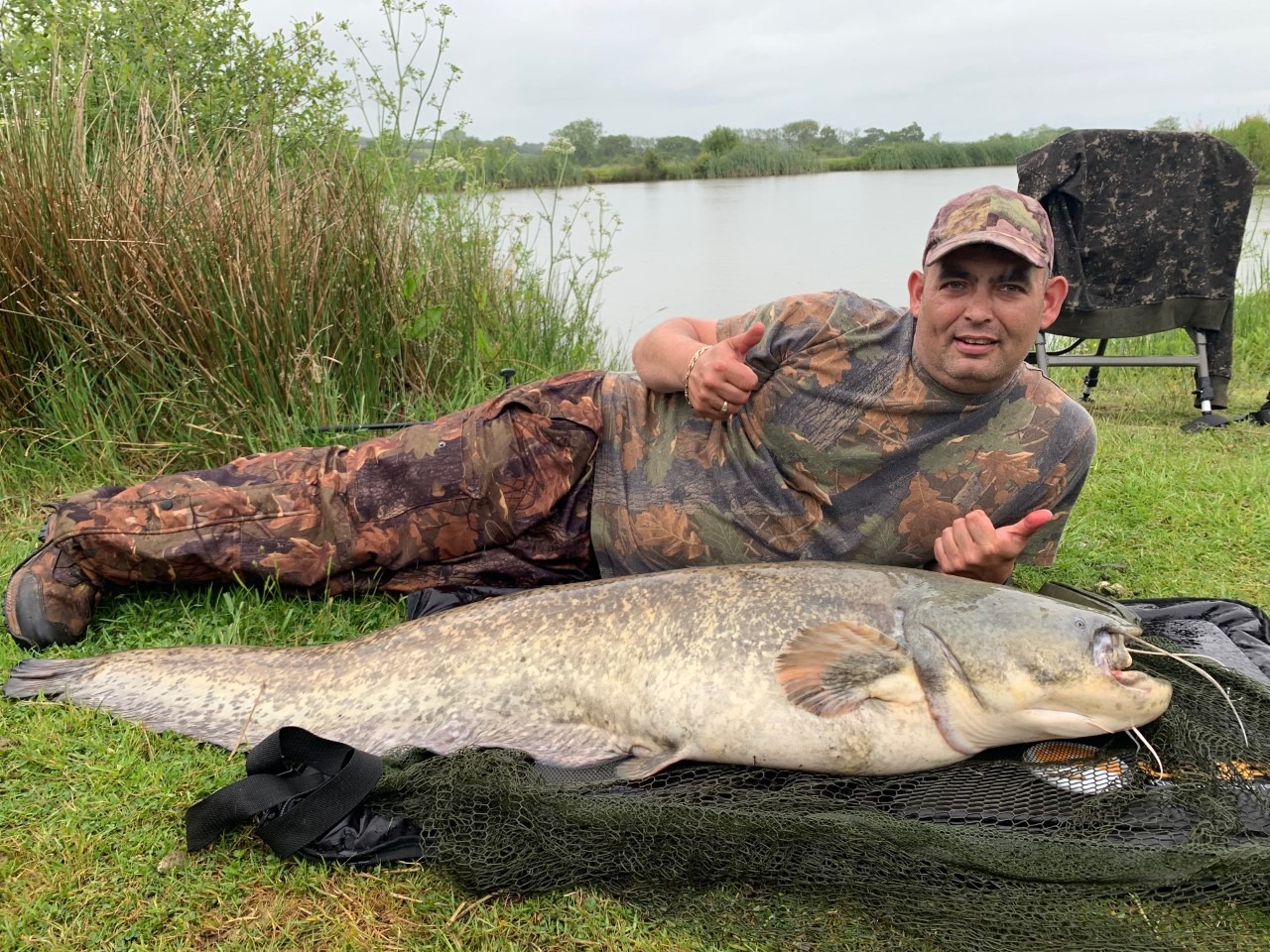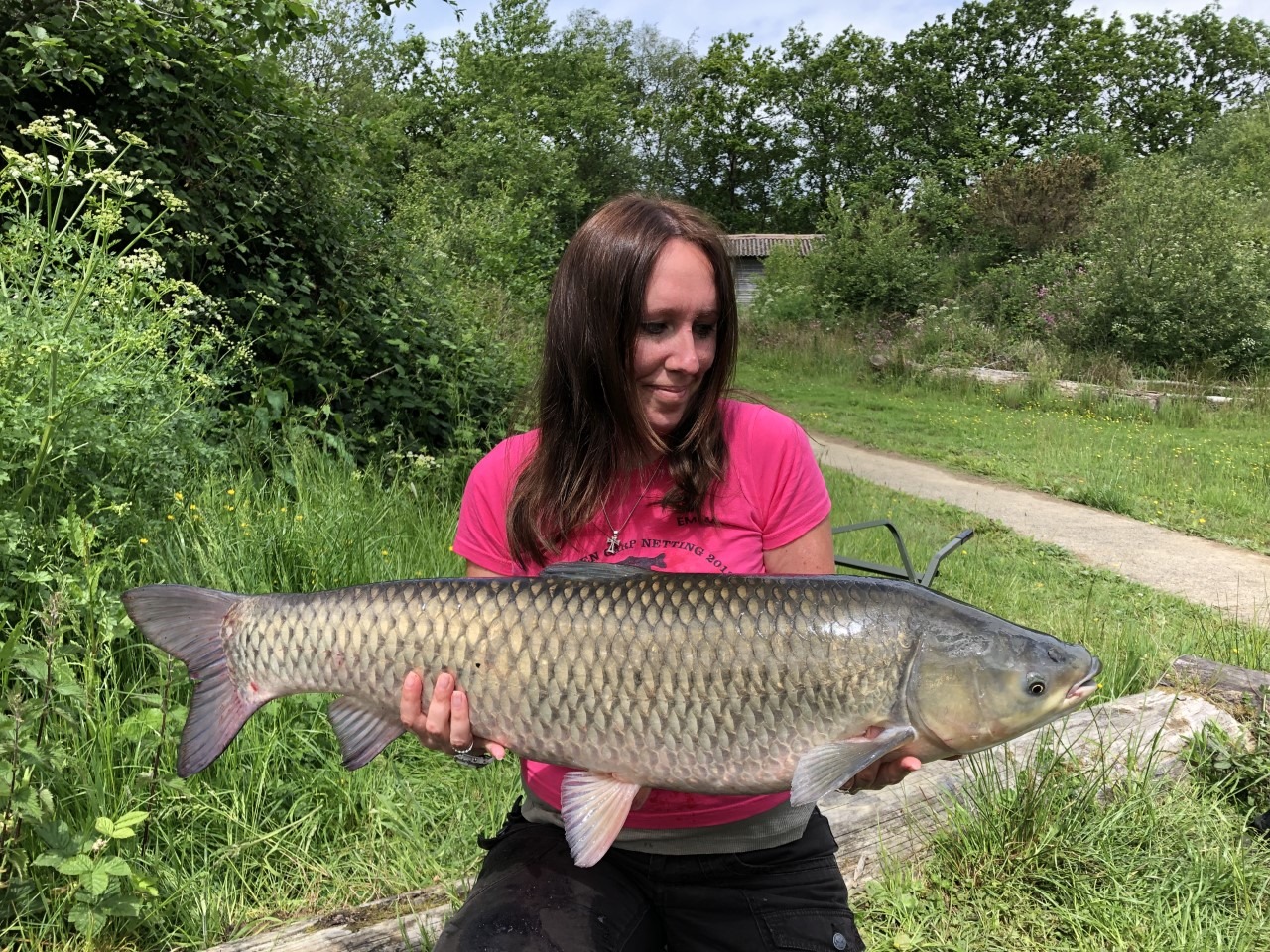 FISH OF THE WEEK WINNER 7TH JUNE IS…
Emma Tanner AND Damian Armes – A JOINT WIN! Both were worthy of winning this week that we couldn't not choose them both, Emma caught a personal best 22lb 5oz Grass Carp from the Main Carp Lake and Damian caught a personal best 55lb Catfish from the Specimen Cat Lake.
Emma's story –
"Here we are, another year at AP and although we predominantly target the ornamental fish while we are here, we thought we'd have a go on the Main Lake after a couple of good days on Easy Access. We set up on the Tuesday and it lashed it down all day. Cold and a bit miserable at the June weather, there was nothing but a small pasty for hubby and a big fat blank for me (my first blank day I've had here which is probably why I enjoy a few hours on float, koi or magic on the way back to the villa if the other lakes haven't producing!).
Not to be put off by my day of no action though, we visited Main again on the Wednesday. The lake was much quieter this time and we picked a better swim with lots of features – the weather was looking spot on too! I fished just off the island with a cell wafter and a PVA bag of particle and sweetcorn mix and sat back…at lunchtime my bite alarm went off, nothing much, just a couple of bleeps and the bobbin dropped back, I was out of my chair and poised ready for action but no screaming peel of line, just a couple more half hearted bleeps! Ever hopeful (and a little despondent!) I struck into it anyway and realised I was in. I remember saying to Mark 'it's only a pasty but a fish is still a fish'. Swimming towards me with still no fight, I suddenly saw the shoulders and length of what I had called 'the pasty'. Turns out it was a 22lb 5oz grass carp! I was made up! After lots of thrashing on the mat, I was allowed a couple of photos. I haven't stopped smiling since as this is my first ever grassy (and a pretty big one at that) so I'm guessing this can be classed as a new PB for me and what better place to set a new record than in Paradise!"
Damian's story –
''I never thought in my wildest dreams I would catch Catfish of 55lbs and 33lbs! I never tried for Catfish until I came to Anglers Paradise in Devon and I got 2 in 24 hours, this 1 being the biggest. I've caught that many different species, over 30 Carp biggest being 20lbs, but I've seen some monsters that were much bigger and also Koi, Gold fish, Golden Tench, Orfe, too many to name them all!
What a place, the name really does fit as an Anglers Paradise! Zyggy and Zenia are so welcoming and funny, I've never laughed so hard, they are a delight to be around. The tackle shop has everything you need and give you helpful tips when trying new lakes. Food is excellent, Zyggy's wine is lovely fruity and packs a punch, picturesque surroundings and the wildlife is something else, I've seen Kingfishers, Barn Owls and a Kestrel. The Lakes are well kept, the fish are spotless and all I can say is I'm already looking forward to my next trip WHAT A WEEK it has been best fishing holiday ever!''
WELL DONE AND CONGRATULATIONS TO YOU BOTH – GREAT FISH AND BOTH WELL DESERVED!
Here they are with their winning Fish and being presented their prizes by Zyggy and Zenia with special thanks to JRC Fishing.
**FISH OF THE WEEK IS SPONSORED BY JRC FISHING – THE MAKERS OF GREAT CARP TACKLE**