On August 31st I will be introducing the acclaimed film ARTIFISHAL at the Plough Arts Centre. For details see link below. Profits from the showing will be donated to the River Torridge Fishery Association to promote conservation work on the River Torridge. The event is supported by River Reads specialists in Angling Books and signed editions.
https://www.theploughartscentre.org.uk/event/artifishal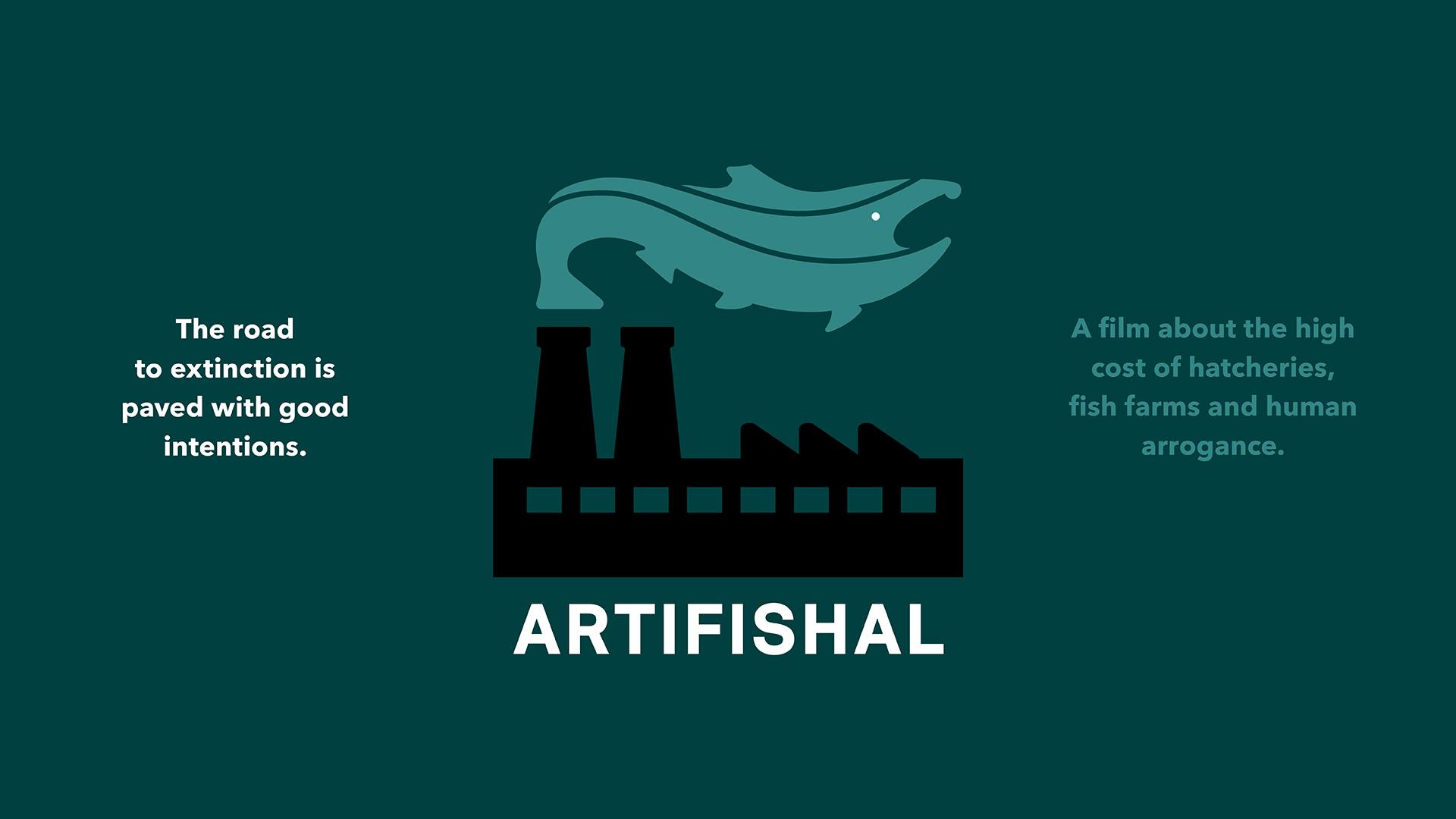 PATAGONIA RELEASES DOCUMENTARY AND LAUNCHES CAMPAIGN TO HIGHLIGHT THE HIGH COST OF FISH HATCHERIES, FISH FARMS AND HUMAN IGNORANCE.
Patagonia has released ARTIFISHAL – an illuminating 80-minute documentary film by Liars & Thieves! that explores the high cost – ecological, financial and cultural – of our mistaken belief that engineered solutions can make up for habitat destruction. The film traces the impact of fish hatcheries and farms, an industry that hinders wild fish recovery, pollutes our rivers and contributes to the problem it claims to solve.
Executive produced by Patagonia founder, Yvon Chouinard and directed/produced by Josh "Bones" Murphy,ARTIFISHAL brings into sharp focus the plight of wild fish due to hatcheries and fish farms. The film takes us inside hatcheries in California, Washington, Oregon and Idaho, where we witness the conditions of factory fish farms as well as the genetically inferior, dumbed-down salmon they churn out in massive numbers. At a wrecked net-pen farm outside of Cyprus Island, WA, nets swing in the tide after more than 240,000 diseased, drugged factory fish escaped into the wild population. In a beautiful fjord near Alta, Norway, the underwater destruction and disease caused by an open-water fish farm are seen firsthand as activists record the devastation. And along the Elwha River in northwest Washington State, we track the return of wild fish after the largest dam removal project in the United States, later learning that after spending 320 million dollars to remove dams and restore wild fish, the river is once again home to hatcheries.
"Humans have always thought of themselves as superior to nature and it's got us into a lot of trouble. We think we can control nature; we can't," notes Yvon Chouinard, Patagonia founder. "Fish farms and open netpens only treat the symptoms and not the causes of the problem. If we value wild salmon, we need to do something now. A life without wild nature and a life without these great, iconic species is an impoverishedlife. If we lose all wild species, we're going to lose ourselves."
The European campaign, which runs alongside the launch of the film, Artifishal, is focused on the fish farm industries in Iceland, Norway and Scotland.
The majority of European salmon farms are in Norway and Scotland where they have been wreaking havoc on coastal ecosystems. The planned expansion of the industry into Iceland's pristine fjords using open netpens is extremely concerning. Governments are not doing enough to ensure that wild salmon and their habitat are protected from the devastating impacts of these farms.
From March 28th, Patagonia is teaming up with NGOs in these key countries to call for a moratorium on new open net salmon farms and a phase out of existing ones as soon as possible.
Open-water fish farms are driving wild fish to extinction around the world. Protect wild fish and the species and communities that depend on them.