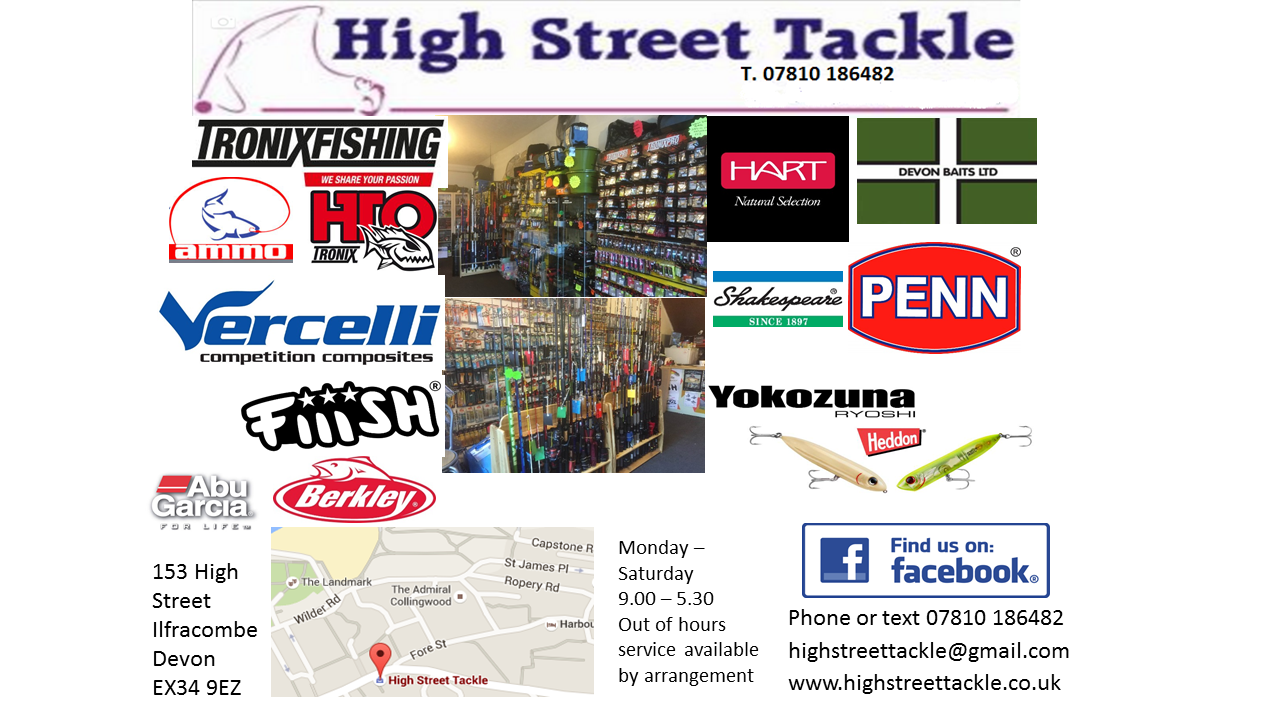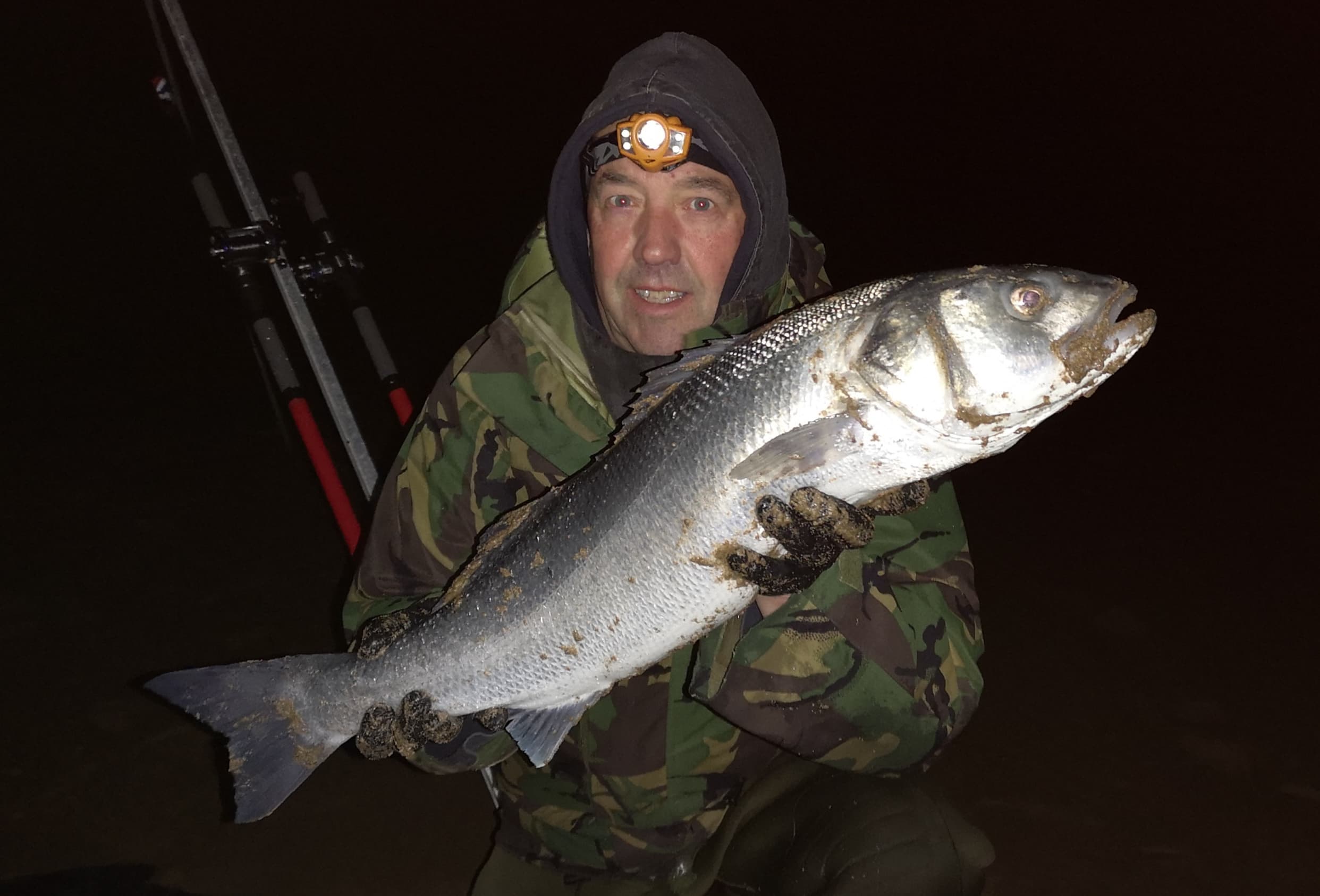 Combe Martin Sea Angling Club Secretary Nick Phillips won the clubs latest Open Match at Woolacombe beach with a fine bass of 10lb 1oz caught on the last cast of the competition.
The specimen bass seized a mackerel bait fifteen minutes before the end of the four hour match that attracted twenty keen anglers. The club organised the competition following the ongoing success of their Putsborough competition held each summer.  Members had speculated that a match held during the autumn could offer the chance of a good specimen fish or two with ray and bass high on the agenda.
After a week of atrocious weather with strong winds and heavy rain the likelihood of the competition taking place was in question. But on the night the winds dropped along with the swell and even the rain ceased for the four hour duration of the match.
Anglers assembled at the booking in and anticipation was high as competitors ambled down the steep slopes to the vast expanse of Woolacombe Beach. A brisk breeze was blowing from the south east and a moderate surf surged against the sands. The next four hours passed and a range of species were brought to the shore including small eyed ray, small bass, turbot, whiting, codling, conger and the inevitable dogfish. The fishing was for most slower than hoped and spirits had slipped since the start with talk reflecting a lack of fish. As always though at the meet up to collate results a good few fish had been caught. At first it appeared that a dogfish could win the match despite the temporary raising of the specimen size for the competition to 3lb 8oz.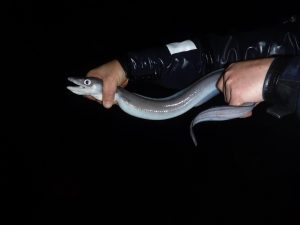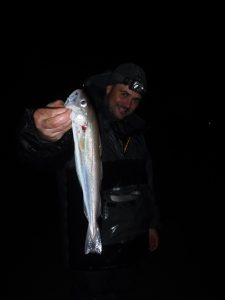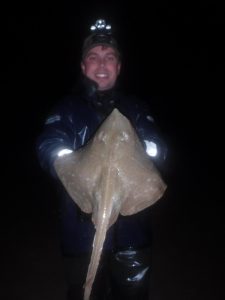 The announcement of Nicks 10lb 1oz bass brought a buzz of excitement and congratulations. The picture taken by Nicks son Jack was eagerly viewed by the huddle of tired anglers. The bass injected a much needed surge of enthusiasm ensuring that many will return to the beach again in search of that dream fish. A double figure bass is much sort after and many have not seen such a fish. I have witnessed several over the past fifty years but never been fortunate enough to actually land one. It is very high on my bucket list and is one of the goals that keeps me going. Autumn is the month if you want a double.
Results :-
1st Nick Phillips – Bass 10lb 1oz
2nd Mark Jones – dogfish – 2lb 4oz
3rd Wayne Thomas – dogfish 2lb 2oz
4th – Dan Miles Redmore – dogfish 2lb 1oz
Best ray – Dan Welch small eyed ray – 3lb 4oz